Meet Atleta Ako's trail princess
By Redg Candido | Lead photo courtesy of Atleta Ako
After months of deliberation, the long wait is over. From thousands of aspirants, the Atleta Ako team came up with eight ambassadors from different sports genres. Meet Twila Mae Manlogon, a 25-year-old mother of a three-year-old boy. Runners know her as Twila Starr, the gorgeous mamaw road runner turned trail princess.
Her first running endeavor started in 2012 at Outbreak Manila. "It was just a 5K with zombies ala The Walking Dead and I felt like dying. It took me an hour to finish it," Manlogon says. Her longest distance race is Mayon 360 2015 Edition, which is an 80-kilometer run around Mayon Volcano. She has been on the podium in some short-distance local road races and her recent achievement is topping the Hermano Puli 60K Ultramarathon in Quezon.
I met Manlogon for the first time during a group long slow distance run with The Fabulous Running Diva. I only saw her at the start and finish line because she was flying, running alongside the mamaw boys.
How did you get into running?
It started out as a mere New Year's resolution back in 2013. I was struggling from post-partum depression and was way too overweight. I was already used to getting up early and I only had to muster the courage to step out the door and be comfortable with running alone. I started one day at a time, the days turned to weeks, the weeks turned to months. And now, my life would be incomplete without it. An hour or two of training restores equilibrium and brings so much peace. You meet people who become friends giving you so much positivity and inspiration.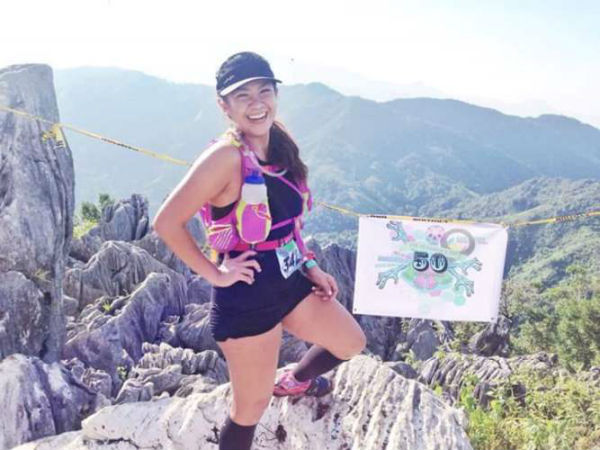 What made you transition from road to trail running?
I guess I burned out after running my longest distance ever around Mayon Volcano and it took me quite a while to recover and get back on track. One of my road buddies invited me to go to Mt. Batulao for a day hike but we ended up running. Best feeling ever! It felt like a movie, and the high is just indescribable. I knew I wanted to do more of it.
How do you balance work, your son, and training at the same time?
It's a struggle between work, chores, and training but I make it a point to train at least three to five times a week, after my shift. I run a few kilometers. And now I'm learning how to swim. My weekends are spent mostly for trail and long runs on the road, and probably long rides when I get around to biking soon enough.
I work in the city and I only see my son during weekends. It's not the best arrangement but I make sure that I have a good relationship with my support system who looks after him when I'm not around. I am working to build the best life for the both of us.
What advice would you give to women like you regarding health and fitness?
First of all, you would have to want it for yourself. Not for your loved ones, your friends, nor for charity, but for you and yourself alone first. You owe it to yourself to live the best life possible, and fitness puts you in the best condition to make things happen—to achieve your goals and aspirations in life.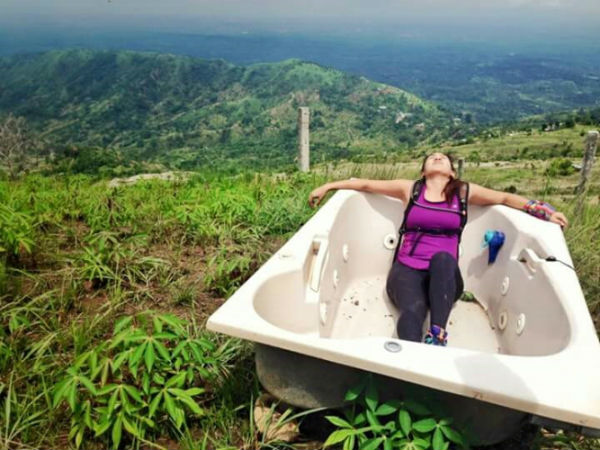 You just have to get started and stick around long enough to see results and this will get you hooked. There are days when you will feel like your best self and there are days when you won't. Know that this is normal. It happens to everyone. Start now, keep getting better, and don't stop until you achieve your best.