Neopolitan Business Park is your one-stop triathlon training spot in the north
By Jose Martin Punzalan
It's hard enough to find a smooth and peaceful stretch of road to safely ride a bike in the city, let alone train in. Even places like the SM Mall of Asia grounds have limited effective training hours. Swim sessions also have to be done separately because decent swimming pools built for training aren't always accessible from common bike and run spots.
Up in the north, however, there is a large private land that has well-paved roadways that see minimal vehicular traffic, making it a great venue for safe and high quality bike or run training any time of the day, any day of the week. To top it off, it also has a lap swimming pool so can actually practice your transitions here.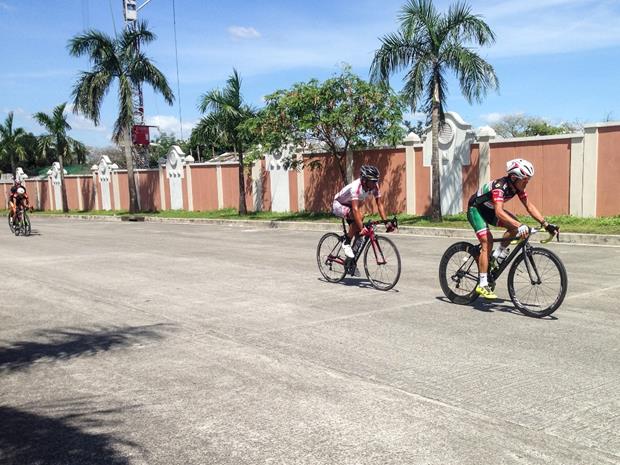 Mark Galedo (right) and George Oconer (left), two of the country's best cyclists, are among the pro riders who frequent Neo to race and socialize
The main cycling course of the Neopolitan Business Park, located behind SM City Fairview, is a mildly undulating one-kilometer pentagonal loop that is three- to four-car lanes wide. Although the park is mainly regarded as a criterium race venue, several triathletes train here, too. They ride at their own pace even during an ongoing race because roads are wide enough to accommodate everyone. Some even participate in the race themselves to test their mettle against pure cyclists, which include riders from the national cycling team and other pro continental teams.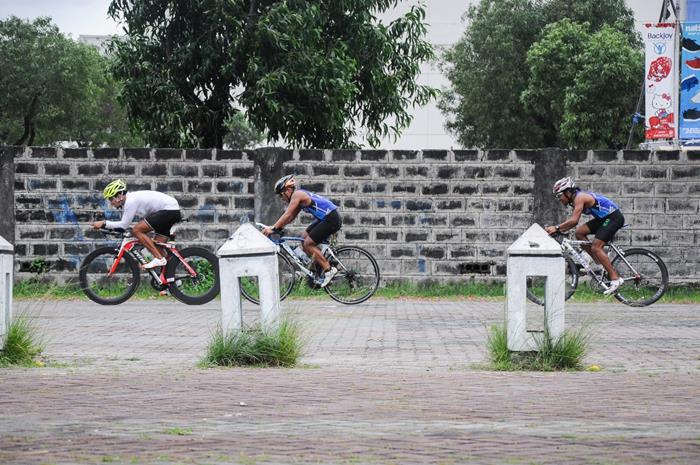 Triathletes doing laps around the course
Running is also allowed on the bike course since the roads are wide enough. But there are several other roadways within the compound where runners can train away from the commotion of the bike race.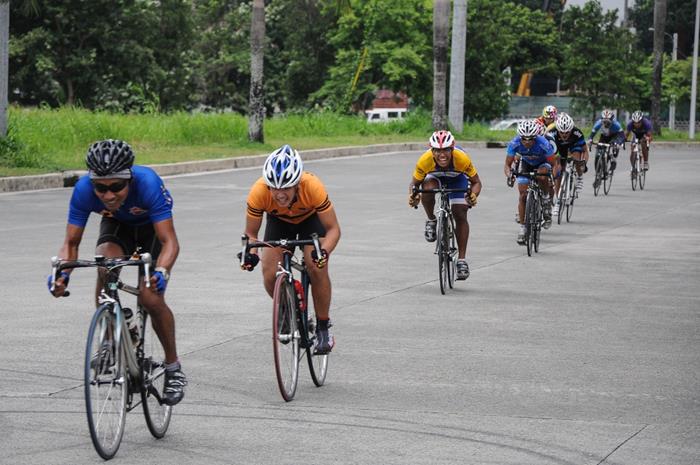 A race peloton
The swimming pool can be accessed for a modest fee but don't just show up there expecting to swim right away. The pool facility is not fully deployed for public use just yet. Seek advance permission from the administrators first so they can prepare it accordingly.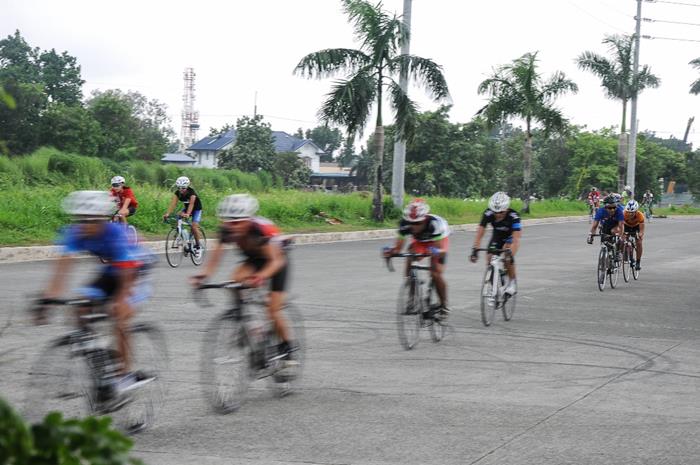 Two junior triathletes warm up on the side as the race peloton whizzes past
This whole area is being developed to become another top business district but for now, most of the lots within the property remain vacant. Those vacant lots, by the way, have make-shift, single-track courses for those looking to cross-train on a mountain bike. There are no fancy dining options here but there are local vendors who can cater to your nutrition and hydration needs. There is also ample parking space on the streets branching out from the main bike course. Bikers will still be sharing the road with some pedestrians, other fitness enthusiasts, and a few private vehicles but these are few and far between to make any significant interruption to their pace and training.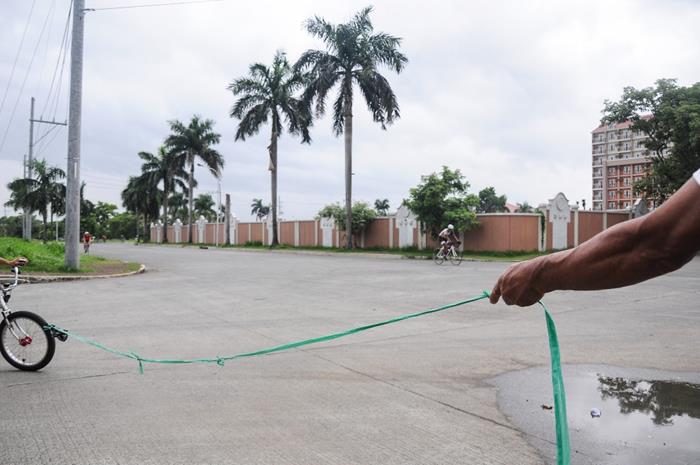 A simple plastic rope is used to regulate vehicles coming in from the park's main entry point whenever there is an ongoing race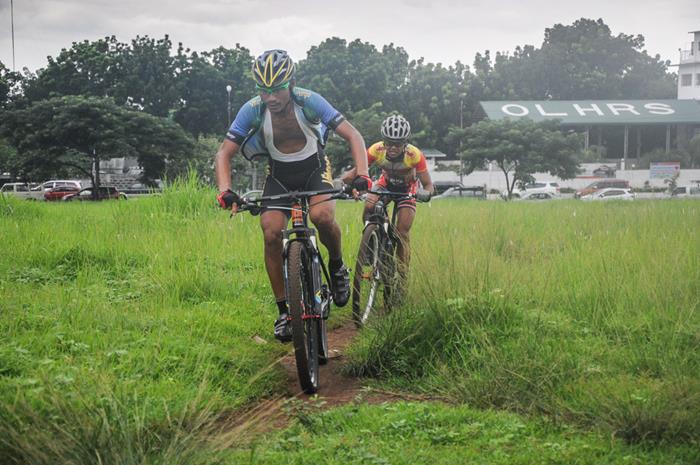 There's also an MTB single track course