Advice from newbie triathletes to get you to swim, bike, and run
By Rikki Suarez | Photo by Todd Quackenbush/Unsplash
Rapzkie Geson, Ronald Bolo, and Edsel Eway were three of the hundreds, if not thousands, of newbie warriors who braved not only Ironman 70. Philippines but also the rigors and unpredictability of triathlon. Let's get to know more about each of them—what made them join the ever-growing number of "insane" triathletes, their fears and trepidations as well as their preparation and experience.
Edsel Eway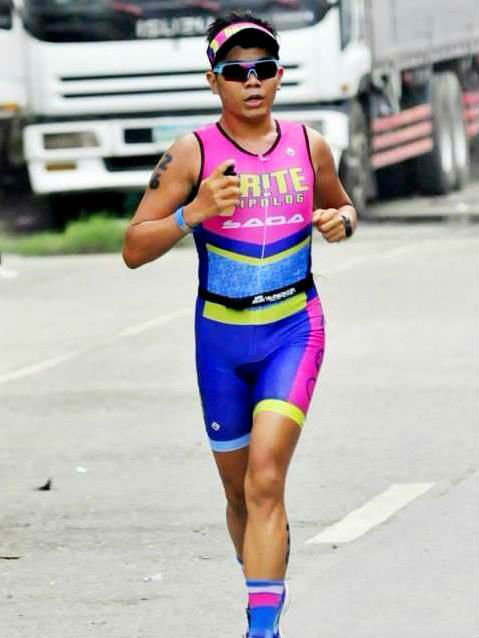 Meet Edsel Eway, a 31-year-old Nursing professor.  He took up swimming only in January 2014.  Luckily, he has a pro swimmer and triathlete friend who gave him proper training and advice. For six days a week, he immersed himself in chlorinated water to jumpstart his swimming "career."  Then a terrible accident happened.  A nasty bike crash in Bohol during the Giro d' Luca in May 2014 brought his training to a screeching halt. He needed to undergo two major operations on his clavicle.  His Ironman dreams were in jeopardy.  However, Eway is not your average multisport enthusiast.  In fact, the only thing that would stand in his way is his fear of sharks.
"My message to all triathletes planning to join Ironman 70.3 is a line from one of my favorite songs by Mariah Carey: 'Cast your fears aside because you know you can survive. When you feel like hope is gone, look inside you and be strong, and you'll finally see the truth that a hero lies in you.' Do not forget to dedicate time for training because there needs to be a balance. No matter how many mantras you memorize or ink all over your body, if you will not train and prepare properly, you are most likely to fail.
Rapzkie Geson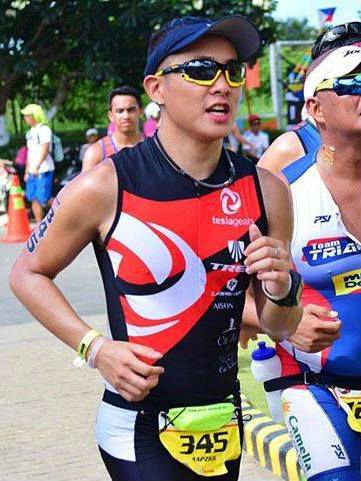 Photo by John Marl Morilla
On his way to finishing his master's degree in marine biology from the University of San Carlos, Rapzkie Geson is not someone who will let a bad swim stroke stop him from conquering an Ironman 70.3 and earn his coveted "bragging rights."  After all, his line of studies necessitates him to be attuned with the water world with or without the swim aptitude. After several years of being a race spectator, he got inspired to try it himself.  This year, after just one triathlon race under his belt in Tabuelan, he dove in head first, believing that proper goal-setting will see him through the entirety of his first Ironman 70.3 race.
"Do not get discouraged about joining because 'I don't know how to swim' or 'I'm bad at running.' Save your excuses! I started with knee pains at three kilometers during a jog when I first started training. I even had the worst swim stroke and could not even breathe properly during freestyle. However, I never let these things pull me down. I just went religiously during my training and pushed myself to the best I can. We all have to start somewhere. Triathletes are not born but made."
Ronald Bolo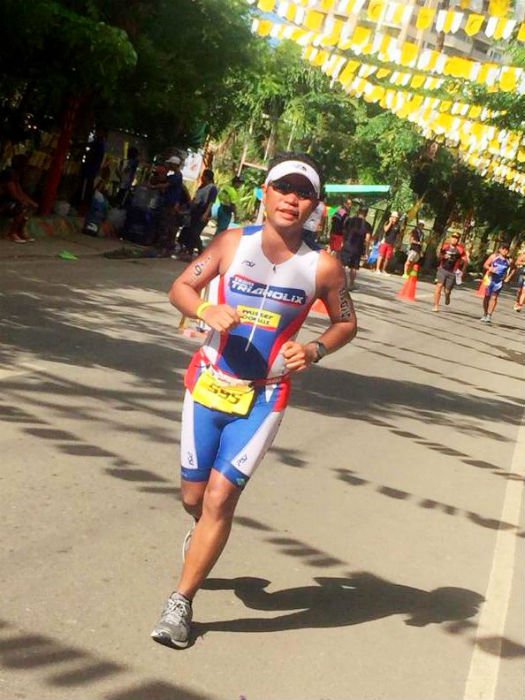 Ronald Bolo came marching into the triathlon world. He is not your ordinary, weekend-warrior type of runner. He is, in fact, an ultramarathoner. This gives him an edge over other newbies in the sense that he has the endurance to begin with.  However, he needs to learn the rest from scratch. Postponed last year due to wedding preparations, this mechanical engineer working in an aerospace manufacturing company made it happen this year with added motivation from his Team Triaholix.  This is despite not having joined any standard distance triathlon ever and with a poor swim form barely four months leading into the race. For someone who believes in a cliché cigarette commercial tag line,  nothing is indeed impossible.
"Do not restraint your dream of joining an Ironman event. Like me, before it was on my bucket list, but now, it is already history.  Just like the Marlboro commercial, 'No guts no glory!'"