How I learned to get past the literal and figurative wall in an obstacle run
By Ea Francisco | Photos courtesy Color Manila Run
The first time I read that Color Manila Run was an obstacle run, I thought it was going to be a joke. A first look at what Color Manila Run was about, and I thought it seemed like fun. You get to do what I assumed were just a bunch of games, while getting colored powder thrown at you. I thought I was going to breeze by the whole event with no problem. Then again, I did say the same thing for all the other fun runs I've done in the past, only to end up incredible sore after.
Two obstacles and a kilometer in, and I felt pretty good about myself. My GoRun 400 really helped ease the impact of the run. The mid-foot strike technology made it so that my legs didn't hurt as bad as it would with normal shoes.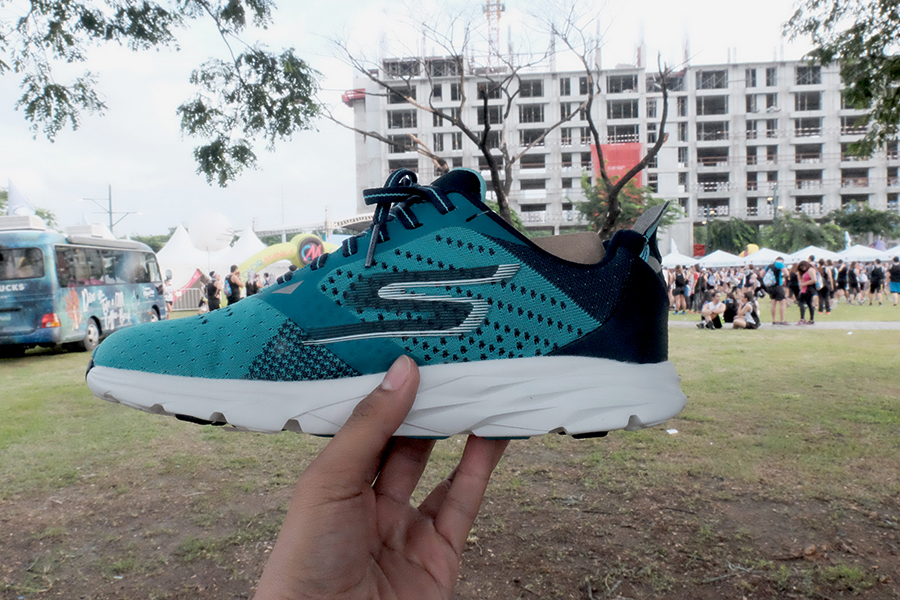 By the time I got to the third obstacle though, I got worried. There was a long line by the time our wave got there but from where I stood, I could see a wall a little over two meters high with people climbing over it. What was worse is that it didn't have a rope or anything to help you up, so I had no idea how people were able to even get up. My height and the fact that other people were in groups didn't make me feel any better. There were a number of times when I thought of just skipping it since we weren't required to do it anyway.
I could still remember clearly the voices saying 'go ate, kaya mo yan' and 'okay lang, masasalo ka namin, ate'
However, there's something to be said about the camaraderie between fellow participants when it comes to supporting each other. I watched as other participants who were heavier and less fit than me get over with the help of other people. There was even a man who looked like he wouldn't make it. He already fell twice, but the people in front kept pushing him up while the crowd just cheered him on. You can even see people holding the other runners' bags and cameras so they can get up without problem.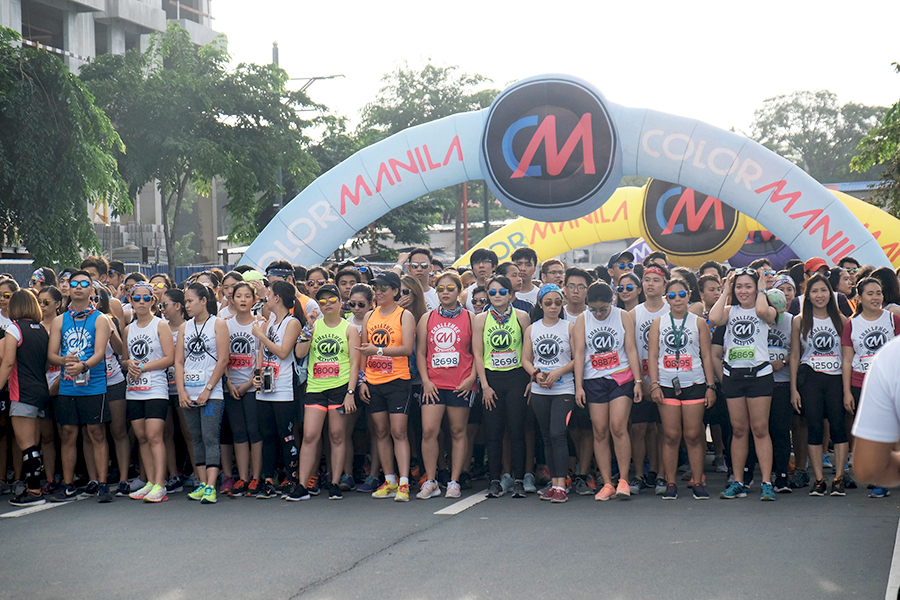 By the time I reached the front, I almost backed out, but I figured I waited too long to skip it now. But I got to experience firsthand what it's like to be helped by other runners. I tried to reach up myself but when it became painfully obvious that I wouldn't be able to get up by jumping, the other races lent me a hand and let me step on them to get support. All that was left was for me to literally pull my own weight to bring myself up and over the wall. I could still remember clearly the voices saying 'go ate, kaya mo yan' and 'okay lang, masasalo ka namin, ate'. After I got over, the rest was smooth sailing, and you could see everyone just lying down on the powdered streets.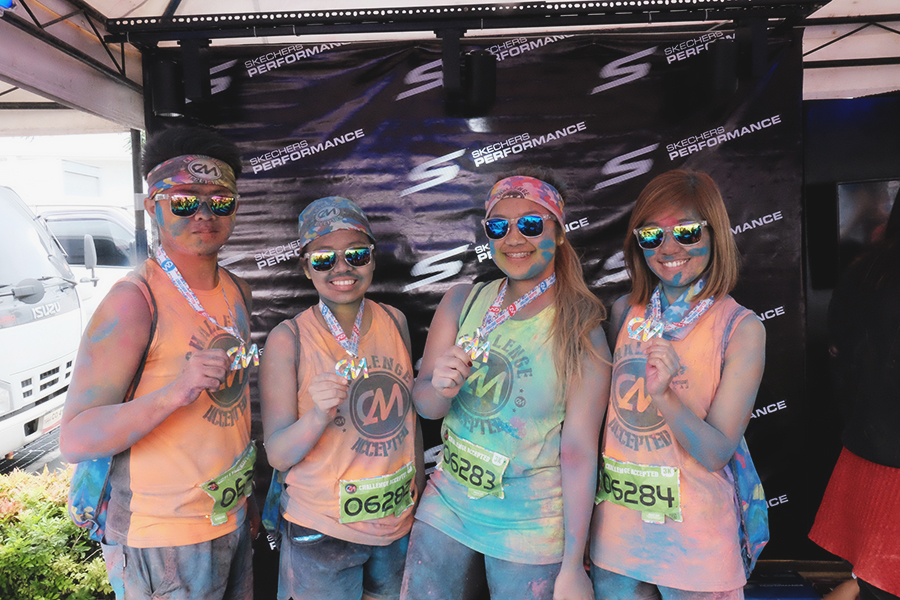 Despite not knowing anyone, the whole event was a great experience that really made me feel like you're not alone in doing the challenges. No matter how fit or unfit you are, the obstacles are really something that can test anyone's strength. I may have gotten colored powder up my nose and really sore hands, but the Color Manila Run is something I think everyone should try if given the chance.