Take it from late-blooming swimmer David Mendoza 
By Eric Nicole Salta | Photos by Dix Perez
"At first I wasn't into swimming. I didn't want to swim because I was conscious of my weight," admits David Mendoza. "It was only when I was training for my first triathlon (STK) at age 11 that I realized swimming wasn't that bad. It was actually the easiest leg for me in a triathlon."
The Ateneo de Manila University freshman and Alabang Gators team member, whose inclination to the water only became apparent when he would finish in the Top 5 of triathlon swim legs, thrives on overcoming challenges. Be it committing to a daily training regimen on top of balancing academics (he leaves his Alabang home at 6am to go to university), to getting over his body image issues, Mendoza surpasses expectations.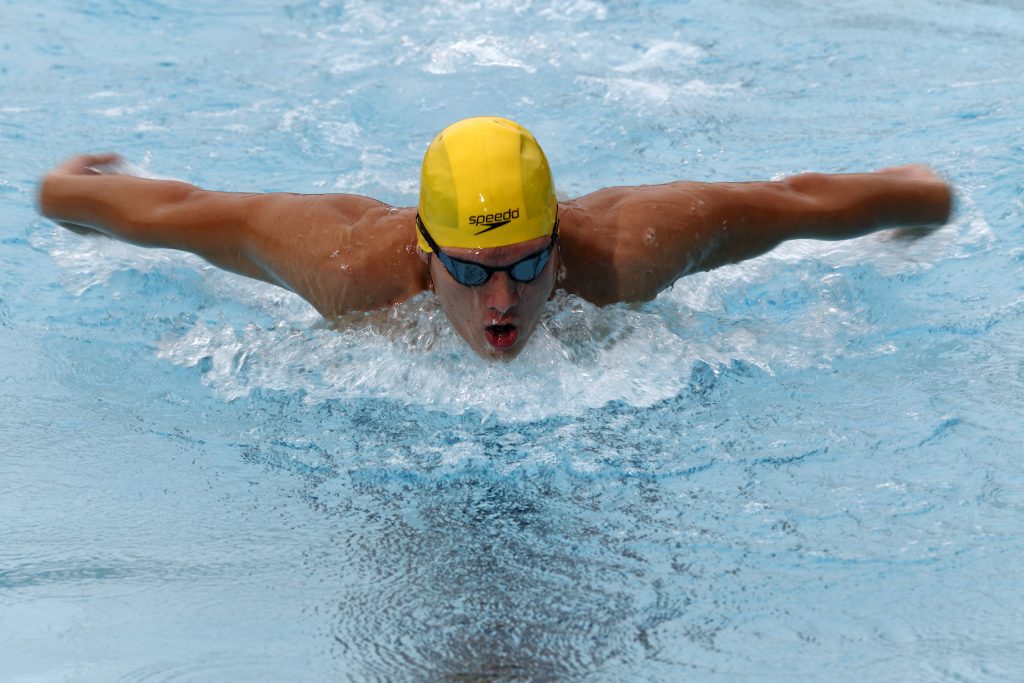 "No, not at all," he says when asked if there was any kind of pressure on him, "My parents supported me with my goals and encouraged me to pursue whatever makes me happy." And they continue to do so, attending his races, recording his swims, and staying on the sidelines without piling on pressure or getting caught up in the complexities of a parent-child athlete relationship.
But even if Mendoza is a late bloomer by the sport's standards, the magnetic upstart seems to have naturally adjusted to college swimming, exhibiting his strengths alongside some of the country's best swimmers. He's a good sprinter at freestyle and butterfly and also does well at middle-distance and long-distance freestyle. Clearly, swimming has afforded him more than just what's on the surface. "It gave me a community where I belong," he says.
While it's a safe bet that the photogenic Mendoza will be making waves in the years to come, the promising swimmer may even consider a triathlon comeback in the cards. "I actually tried to sign up for a swim leg for a relay team in last year's Ironman 70.2 in Cebu but was told that I was underage. I think when I have more time to train for the bike and run leg I would give triathlon another try." 
 Subscribe to our newsletter to receive the latest sports news and active lifestyle and fitness features you need