Chris Garcia is doing his share to provide a more accepting fitness and sports culture
By Joyce Reyes-Aguila | Photos courtesy of Chris Garcia
There are fitness activities made for different body types, various exercise goals, and specific health requirements. But what a few of us may know is that there are fitness activities geared to be inclusive as well.
Internationally, groups such as OUTWOD work to bring together LGBT (Lesbian, Gay, Bisexual, Transgender) athletes to "sweat together in a safe, inclusive group fitness environment." Promoting active and fit lifestyles for the LGBT community is key to ensuring diversity within the sport of fitness, the group says. This goal is what inspired Filipino Chris Garcia to become a CrossFit coach.
"CrossFit endorses the principle of equal opportunity," he says, a registered nurse who holds a masters in nursing administration. "It clearly promotes the inclusion of the LGBTQ community. Our community is not one of tolerance but of acceptance."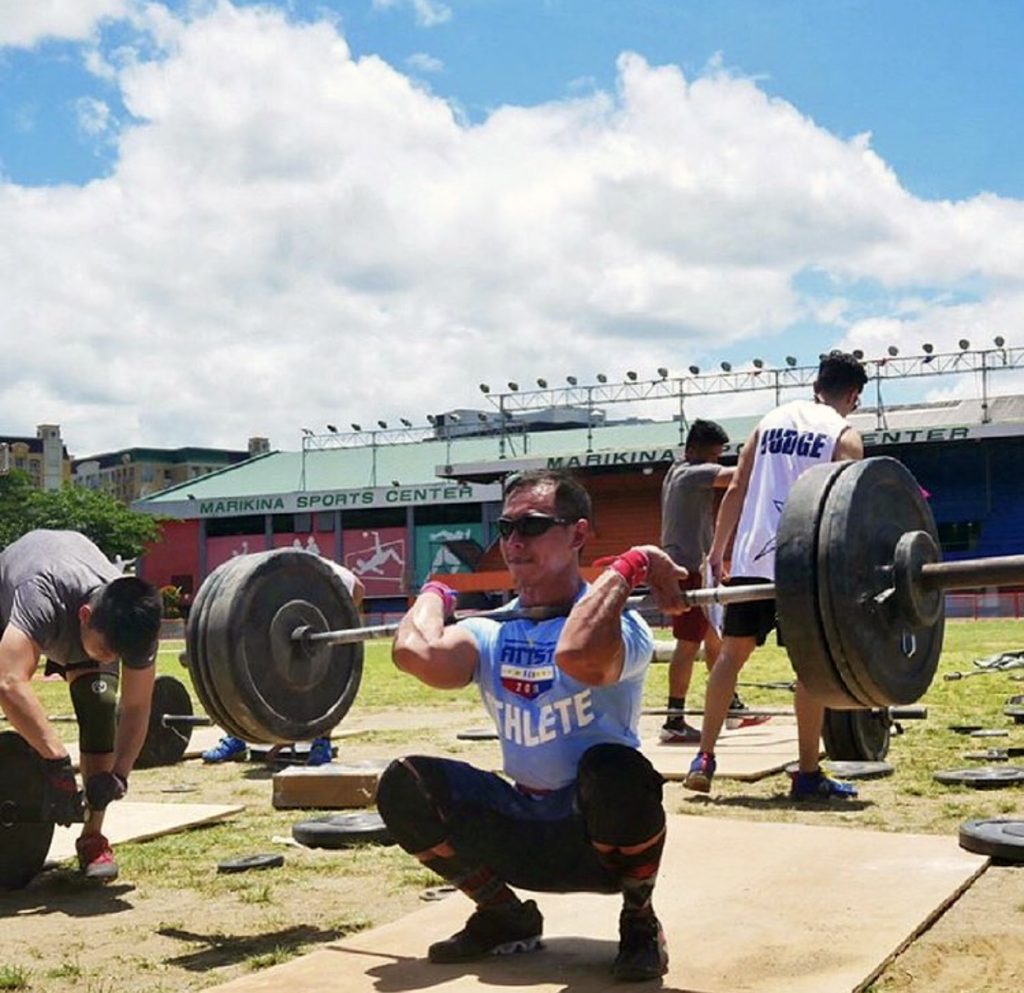 The 34-year old competed against younger men at the 2017 Affiliate Alliance and finished 9th overall in the RX'd division
The Pampanga native committed to being fit in 2007 with his then-partner as part of their New Year's resolution. They found their way to CrossFit after transitioning from resistance training to running and long-distance running. In the process of adapting new fitness activities, Garcia observed that not every member of the LGBT community was warmly treated in workout environments.
This is why in CrossFit Cabalen in San Fernando, Pampanga where Garcia teaches, "nobody gets left behind. It's one of the very few places where they can work out in peace. Here, they do not get awkward glances from other people. One of the hardest parts of being an LGBT is the struggle to be accepted. In our box, acceptance and respect towards others are key parts of our house rules."
The former clinical instructor believes there are no limitations when it comes to fitness. "CrossFit is known to be very intense, but many do not realize that it is also scalable," says Garcia, a fan of CrossFit icon and four-time CrossFit Games winner Rich Froning Jr. "Every advanced movement has an easier version for beginners."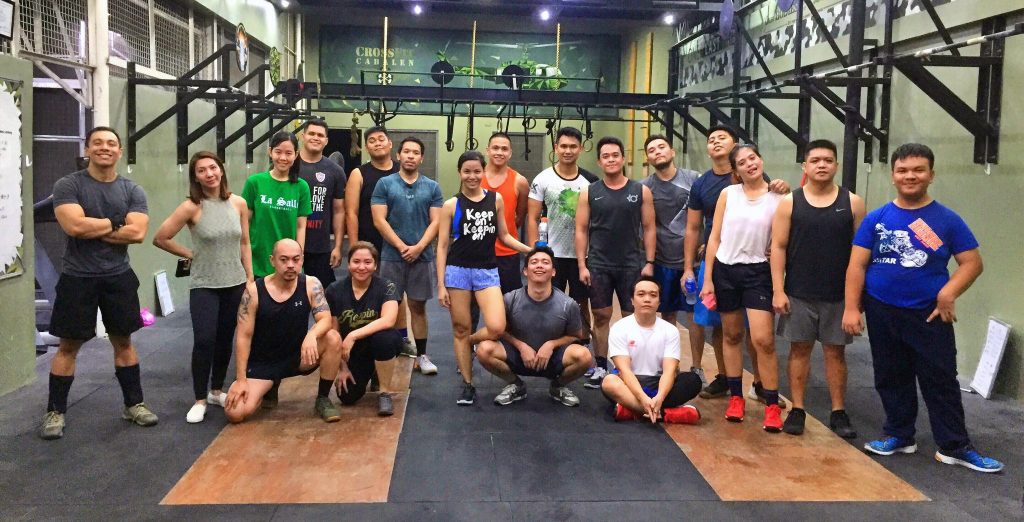 A diverse group of people attend Garcia's classes regularly, including members of the LGBT community, housewives, young professionals, doctors, businessmen, nurses, and students
An average of 60 people attend Garcia's class every day and his doors are open to everyone. Aside from members of the LGBT community, he also teaches "moms, high school students who want to be competitive athletes, doctors, and families who CrossFit together." The 34-year-old who holds a Level 1 CrossFit Trainer certification and Judge's Certificate says, "I think they go to us because they want somebody who they can relate with and who empathizes with them. They all have common goals, such as being able to do endurance training, strengthening, and toning. But what they experience once they start regular training becomes deeper, and goes beyond their physical goals."
Garcia is with his students at least six days a week, holding regular gym training for aesthetics and isolation. He occasionally puts on his nurse's hat when he injects health or nutritional discussions in class. The third-place winner of the 2014 Manila Throwdown, a sports event that brings provincial and foreign athletes from Asian countries, says his personal motivation to be fit is to "live a fuller and longer life, a goal that sounds very simple but its importance is overlooked by many." Last year, at the Affiliate Alliance Fittest Throwdown event participated in by CrossFit boxes in the country, Chris ranked ninth overall in the RX'd Division.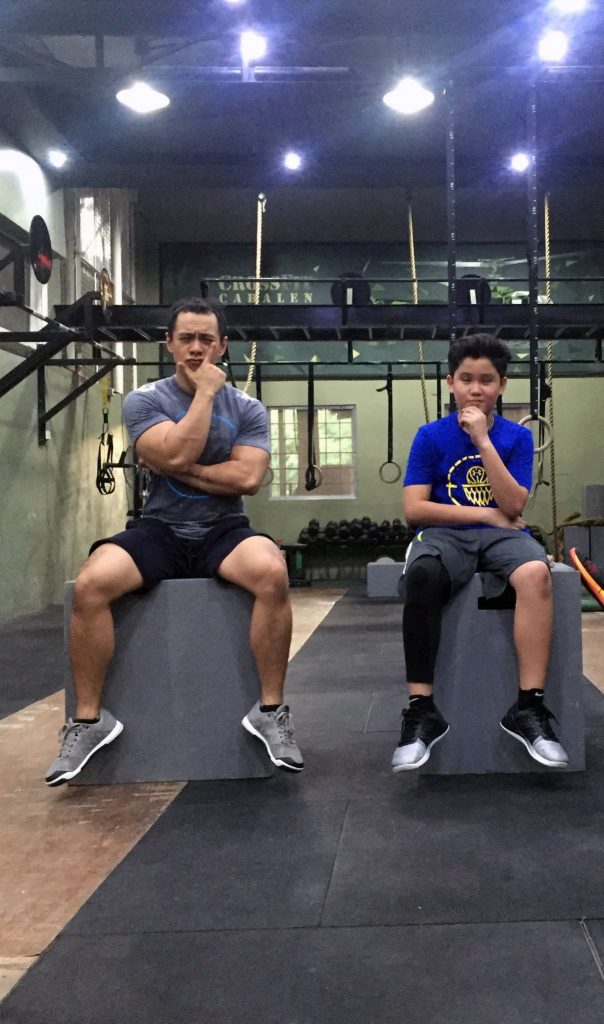 Garcia with his youngest student, 12-year-0ld Luis
On his Instagram account, Garcia shares not only photos of fitness inspirations but motivational captions as well. "Be humble, be teachable, be trainable, be coachable, and never stop learning," he says in a post last year." In another, he reminds his followers: "Think not about your frustrations, but about your unfulfilled potentials."
Garcia says teaching is his passion and openly imparts his knowledge to anyone who trusts him to help. "Being one of the few who are out and proud LGBT CrossFitters here in the Philippines is a constant reminder that though we have been accepted, we still need to fight for our place in a community that is dominated by straight men and women. We should keep in mind that fitness brought all of us together and it's the community that is keeping us together. Besides, the thought of having an all-LGBT throwdown sounds interesting to me!"
Subscribe to our newsletter to receive the latest sports news and active lifestyle and fitness features you need