Why consider buying a treadmill? This investment could actually make you a better runner
By Jack de Borja | Lead photo by Justyn Warner/Unsplash and additional photos courtesy of Toby's
The popularity of indoor training among triathletes, cyclists, and runners has steadily increased over the last few years thanks to the emergence of spin classes, training videos, and online training platforms (hello Zwift!). It's every athlete's dream to have their own pain cave. By training in your very home, you save on gas, travel costs, gym memberships, and, of course, time. Managing your program and schedule is a lot easier by having your own machines at your disposal.
Most will agree that no pain cave is complete without a properly working treadmill. While it's relatively easy and cheap to buy your own trainer and resistance equipment, treadmills are often prohibitively expensive. We created this guide to help each athlete decide what treadmill is best for them based on budget and features.
Core BT-60 Treadmill
For the recreational user
Original price: P34,995; sale price on www.tobys.com: P19,995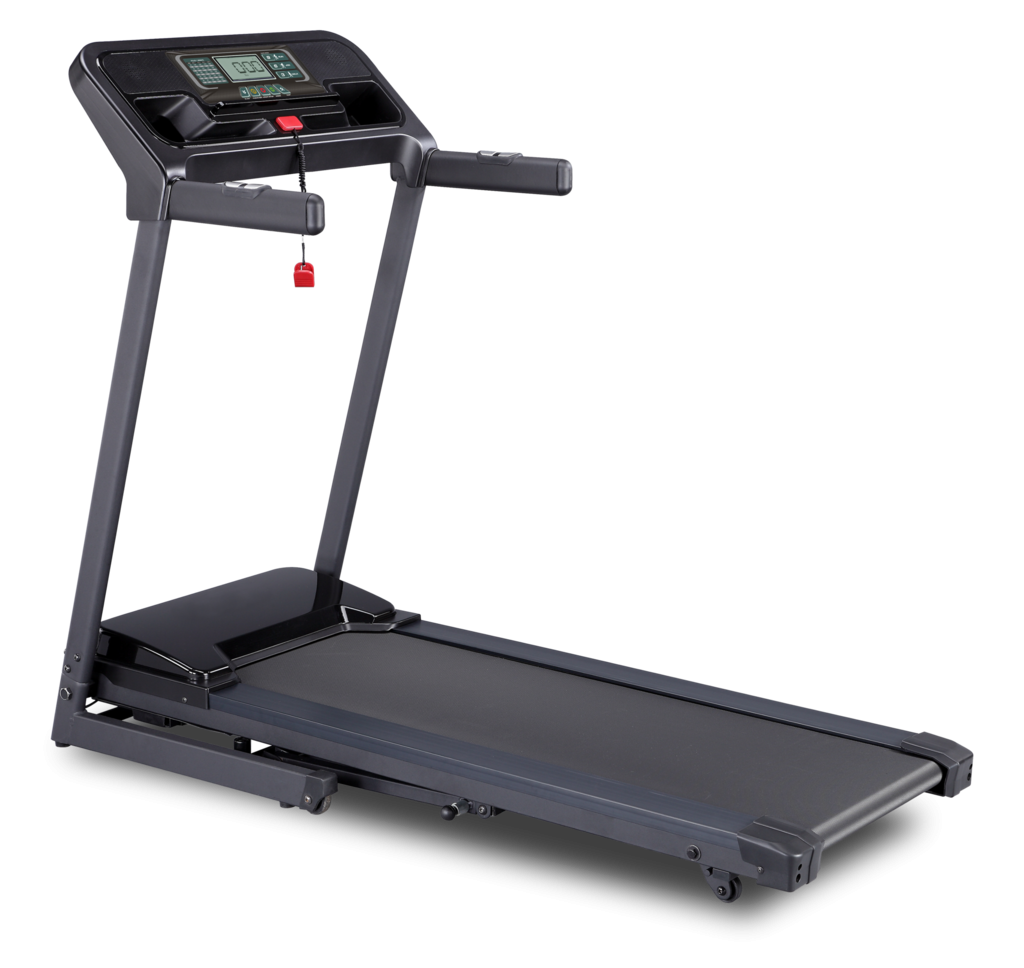 The Core BT-60 is a compact, lightweight, and budget-friendly treadmill. Its small running surface and relatively smaller motor means that it's better suited for the power walker or casual jogger. It has a speed range of 1 to 12kph but using it for extended periods of time under heavy load is not advisable.
Key Features:
Motor:                  

 

1.5hp
Elevation:             

 

Manual  
User Weight:       

 

100 kg
Console Control:   Time, Distance, Calories, Pulse and Speed
Speed Range:     

 

 1-12 km/h
Running Surface:  1200 x 400 mm
Warranty:
1 year Motor and Service warranty

6 months warranty on parts
Proteus PST 4500
For the budget-minded athlete
Original price: P57,995; sale price on www.tobys.com: P46,380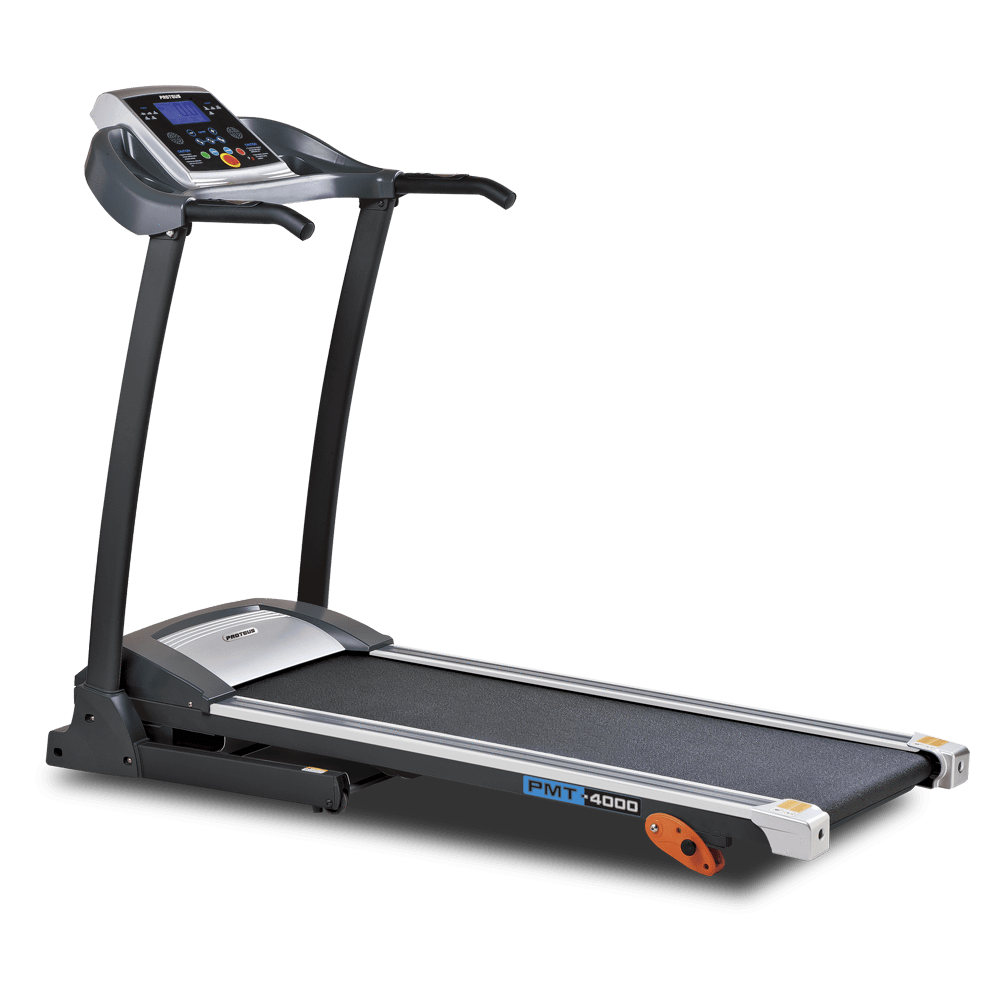 The Proteus PST 4500 has all the basics you need in a treadmill. It has an average-sized running surface, incline control, a more capable motor, and pre-defined program settings. This allows the treadmill to operate within a 1 to 16kph range for extended periods of time. It's the perfect treadmill to help you achieve your next 10K personal record.
Key Features:
Motor:                       2.0hp (Continuous duty)
Incline:                       0-16 %
Max User Weight:

 

120 kg
Console Control:

     

Speed, Incline, time, distance, calories, pulse, body fat
Speed Range:            1-16km/h
Running Surface:      1300 x 450 mm
Programs:

       

25 presets +

 

3 user-defined
Warranty:
1 year on Motor and Service

6 months warranty on parts
Sole F60 Treadmill
For the serious distance runner
Original price: P84,995; sale price on www.tobys.com: P67,980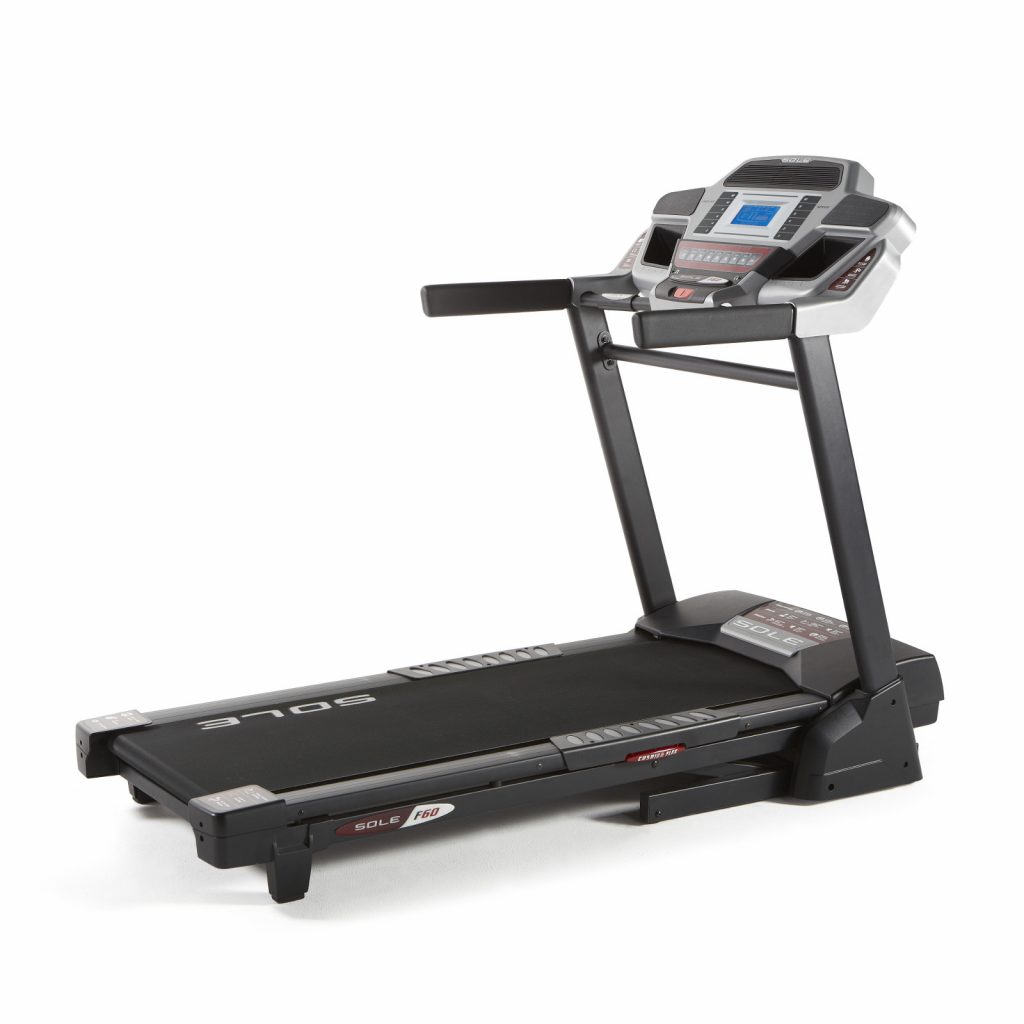 While a treadmill's size and horsepower are important, the unsung hero usually is the type of surface it has. The Sole F60 Treadmill not only has a large running surface and a very capable motor, it also has the cushion flex suspension system that reduces impact by up to 40 percent. This means distance runners or athletes on the heavier side don't need to worry about the amount of stress their joints endure. It even has a speaker system (with auxiliary jack) and built-in fans to help you forget about the miles.
Key Features:
Motor:                             2.75 HP (Continuous duty)
Max User Weight:      

 

 130kg
Features: 2 cooling fans,

 

5.5" LCD Display, Built-in Speakers, HR Grips, Cushion Flex Suspension, Easy Folding-Assist Function
Incline Range:                0 – 15 %
Speed Range:

 

1 – 18kph
Running Deck:

           

1524 x 508 mm
Warranty:     
1 Year on motor and service

6 months warranty on parts
JK Exer X-Tra 875 Treadmill
For the urban explorer
Original price: P93,450; sale price at www.tobys.com: P74,760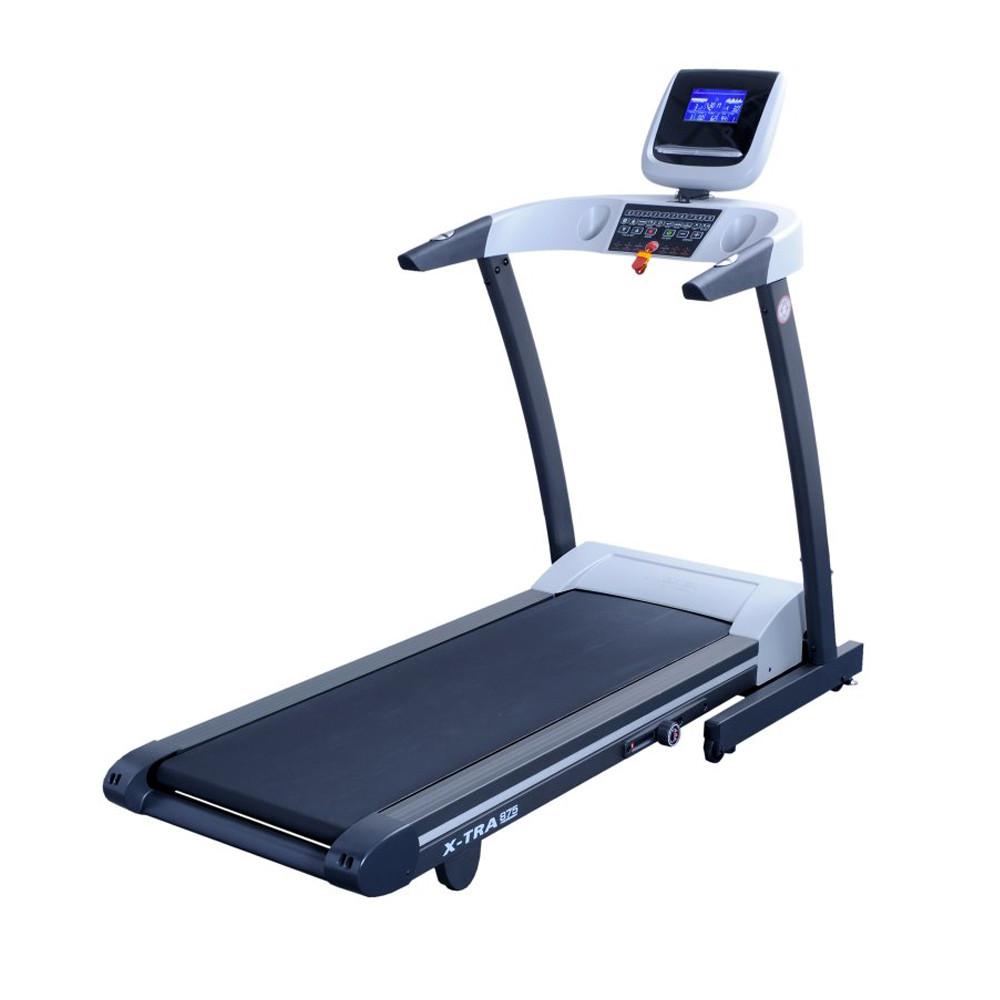 The JK Exer X-Tra 875 is a sleek and beautiful machine that's jam-packed with features. Not only does it have a huge motor and a sizeable cushioned running surface, it also boasts a few features seen on more expensive units. It has a digital screen, USB ports, built-in speakers, and Bluetooth connectivity. It allows you to sync your phone/tablet to the machine. And using the "Run on Earth" app, you can recreate different running routes around the world. It even automatically changes its incline based on the actual terrain and has Polar compatible chest strap support.
Key Features:
Motor:                    3hp (Inverter, Continuous duty)
Elevation:

   

0-12 level
User weight:

   

140 kg
Features:

     

BMI, BMR, METs, USB port, Built in Speakers, Earphone Jack, IOS and Android compatible with "Run On Earth" App
Speed Range :        0.8 – 18kph
Running Surface:

 

1420 x 510 mm
Warranty:
1 year Motor and Service

6 months warranty on parts
Sole F80 2016
For the techie athlete
Original price: P132,995; sale price at www.tobys.com: P106,380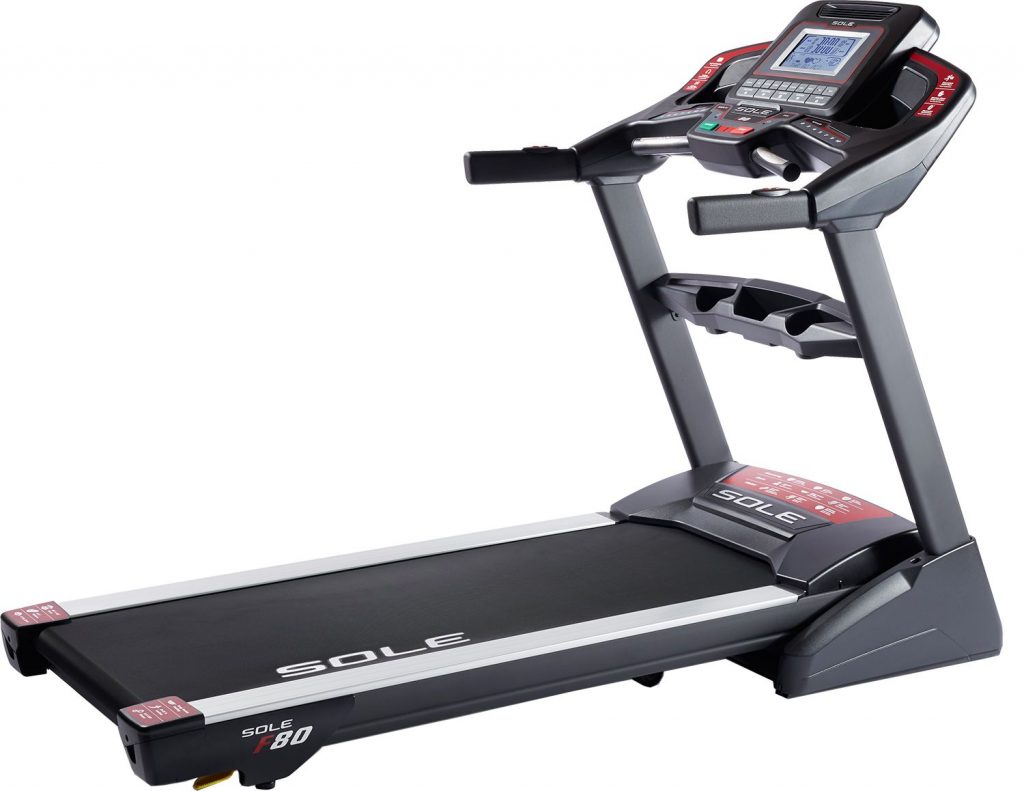 Boasting Bluetooth 4.0 connectivity, the Sole F80 allows you to mount your phone or tablet on the console and use it as your primary screen. The Sole Fitness App not only allows you to view your workout metrics in real-time, it also allows you to upload your data online. It can even share workout data to social media sites like Fitbit, MapMyFitness, and even Facebook or Twitter. This machine is no pushover. It has the largest motor in its class, an oversized running surface, the cushion flex suspension system, and chest strap support. It's no surprise it's constantly reviewed as the "Best Treadmill in its Price Range."
Key Features:
Motor:                       

     

 3.5hp (Inverter, Continuous duty)
Incline Range:          

     

 0 – 15 Levels
User Weight:

             

150 kg
Features: 2 cooling fans,

 

9"LCD, Built-in speakers, MP3 playback, USB support, Bluetooth, Cushion Flex Suspension, Comfortable Whisper Deck, Easy Folding-Assist Function, Pulse Grips and Chest Strap Support
Speed Range:             0.8 – 18kph
Running Deck: 1524 x 559mm
Warranty:
1 year Motor and Service

6 months warranty on parts
Subscribe to our newsletter to receive the latest sports news and active lifestyle and fitness features you need