Ensure safety on the track with these pieces
By Nicole Ganglani | Photos by Kurt Babas
The autocross scene in the Philippines has seen its rise in the past few years. Thanks to festivities like the Toyota Vios Racing Festival and the Philippine Autocross Championships, the country has been more exposed to the sport. The rise of the sport has also given local enthusiasts like Reph Bangsil a chance to practice the sport more often.
Bangsil, the first place finisher in this year's Vios Racing Festival held in Mall of Asia Grounds, says that it's important for every driver to have the right gear in order to ensure safety on the track. Besides safety, Bangsil also says that the right gear can significantly impact a driver's performance.
"In racing, every little thing matters from mid-shifts or late brakes since they affect time. You also have to be really comfortable in your gear to make sure there are zero errors," says Bangsil.
If you're looking to get into the sport, here's a rundown of essential autocross gear:
Snell M2015 or SA2015 helmet
Bangsil stresses the importance of wearing a full-helmet in order to protect yourself from serious injuries. Helmets provide  an additional protective layer for the head which keeps the driver save from serious impact. According to Sports Car Club of America rules, the required autocross helmets are those with the safety rating of Snell M2015 or Snell SA2015.
Fire-retardant racing suit
This specific suit is crucial for racers because the sport is susceptible to fire incidents. A flame-retardant racing suit is designed to cover the entire body of the driver and protect them from potential fires. These suits can come in one, two, or three layers—the more layers a race suit has the greater the protection it can provide.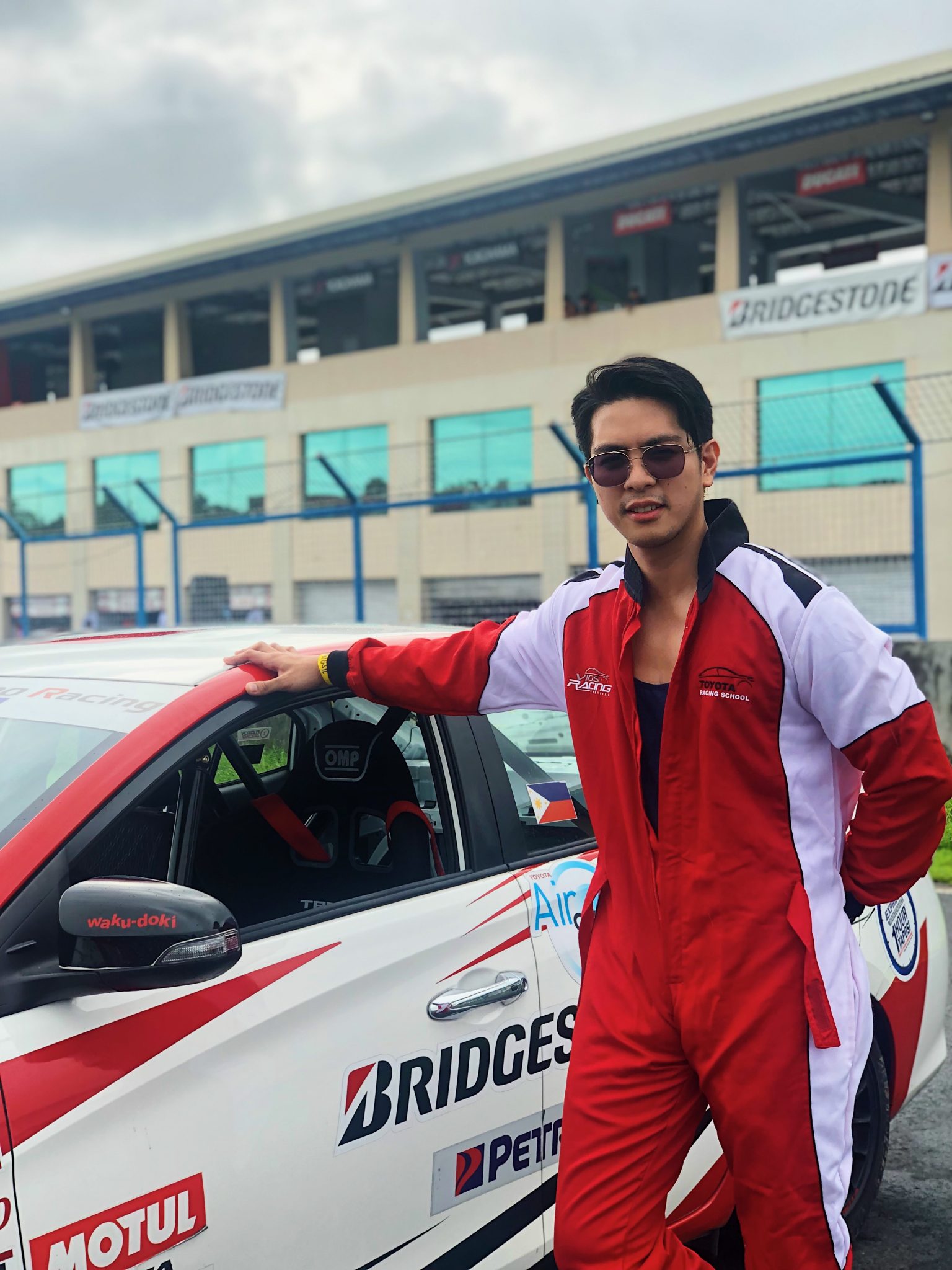 Race shoes
According to Bangsil, it's important to select the most comfortable driving shoes because they play an important role in a driver's performance, especially when they switch between pedals and gears. The proper race shoes should have thinner soles to allow the driver to get a feel of the pedals while the laces should be short and tucked under the velcro strap. Moreover, the perfect race shoes have high tops to provide padding protection to the ankle bone.
"You have to be really comfortable in your gear to make sure there are zero errors," says Bangsil
Sunglasses
Aside from providing better visibility, sunglasses also shield the eyes from debris, dust, and wind that may cause injuries or irritation.
Gloves
The right race gloves for autocross are long enough to cover the entire wrist and the lower half of the forearm. The gloves should feel comfortable on the hands and fingers and must provide enough room where a driver can move their fingers. It's a must for race gloves to go over the sleeves of a race suit so that the entire arm of the driver is protected while driving. 
Subscribe to our newsletter to receive the latest sports news and active lifestyle and fitness features you need