A balanced breakfast contains fruits and vegetables as well as protein and vitamins like fiber and potassium
Nicole Ganglani | Art by Sai Shah | Source photos courtesy of  Majah Resuello
You've probably heard time and time again that breakfast is the most important meal of the day even though many often skip it because of lack of time. An obvious solution is to look for recipes that are easy to prepare. Recipes that are healthy and well-balanced are those that contain fruits and vegetables and are rich in protein, fiber and potassium. So we asked dancer and fitness instructor Majah Resuello to share some of her go-to breakfast meals so you can skip unnecessary junk and sugar before starting your day. 
Smoothie bowl
"Your body needs nutrients every morning, which you can get from fruits. These smoothie bowls are a healthier alternative when you're craving something sweet in the morning," says Resuello.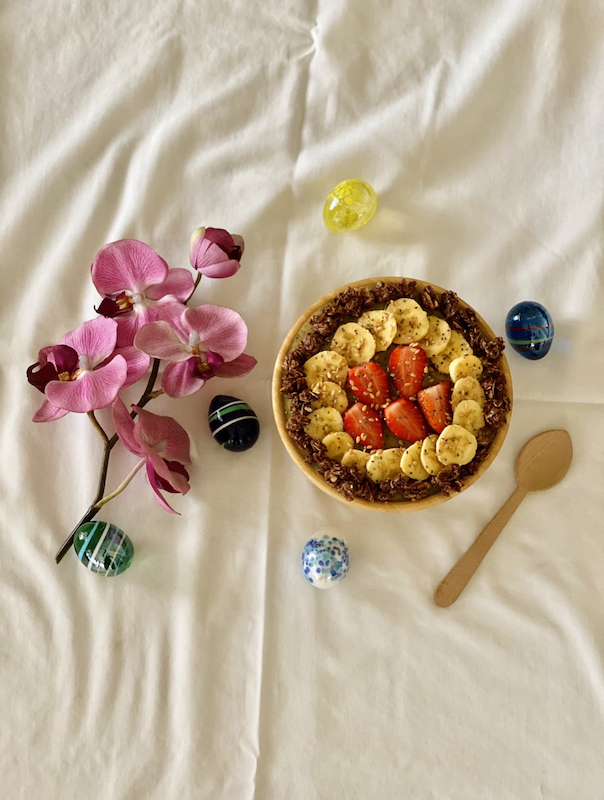 Ingredients: 
2 bananas
1 dragon fruit
1 mango
Granola
1 tbsp peanut butter or almond butter
Mixed nuts
Chia and/or flax seeds
Your choice of fresh fruits for toppings
Directions:
Slice pieces of banana, dragon fruit and mango the night before you plan to eat the smoothie. Make sure to chill the fruits in the freezer overnight. 

On the morning itself, cool down the fruits before blending them together.

Pour in a bowl then add your toppings.
Zucchini egg toast 
According to Resuello, eggs are high in protein and only contain 72 calories while the bread is a good source of carbohydrates to fuel the body.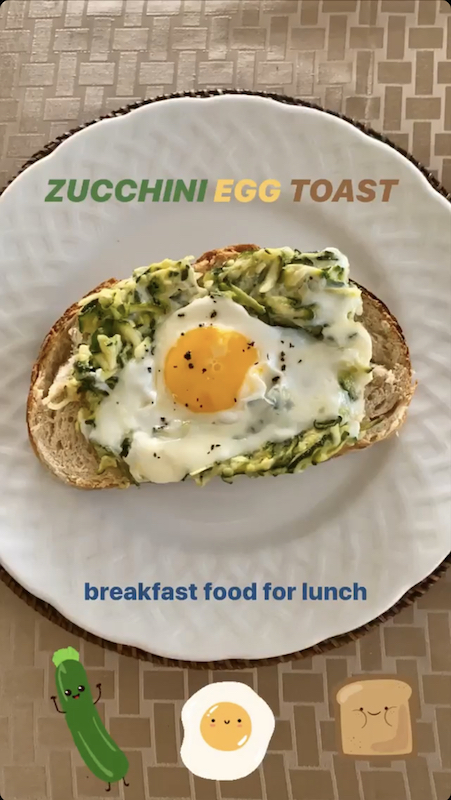 Ingredients:
Whole wheat sourdough bread
1 large zucchini 
1 large egg
Directions:
Grate the zucchini and mix in a bowl.

Sprinkle some salt and leave it for five to 10 minutes.

Heat a pan, add olive oil and form the grated zucchini into a pancake (not too thick).

Make a small hole in the middle using a spoon then crack the egg into the hole.

Cook until golden around the edges.

While cooking the egg, toast the bread. Place zucchini egg on top.
Stir-fried chicken and veggies
Resuello says that using chicken breast is a good source of protein as well.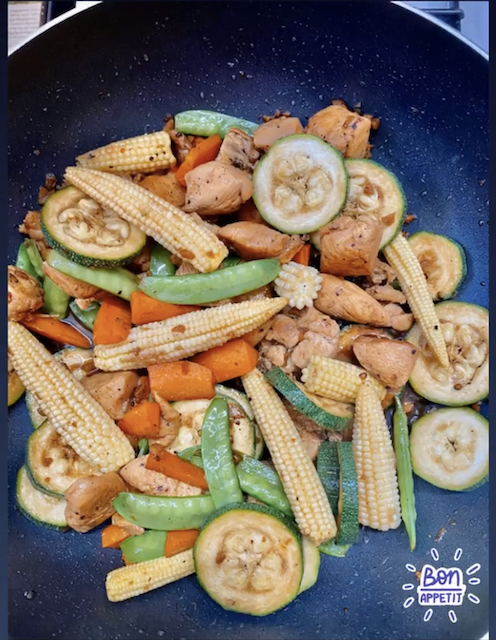 Ingredients: 
450 grams chicken breast
1/4 baby corn
1 small carrot
1/4 green beans
1 small zucchini 
1/2 broccoli
1 tbsp olive oil
1/4 cup soy sauce
Black pepper, to taste
Sugar, to taste
Directions:
Cut chicken breast into cubes and sprinkle some pepper and salt.

Heat the pan, drizzle olive oil and then fry chicken cubes until golden brown. Once done, set aside.

To make the sauce, mix soy sauce, black pepper and sugar.

Once the sauce starts to boil, add chicken cubes and wait for about five minutes.

Lastly, add chopped vegetables.
Omelette broccoli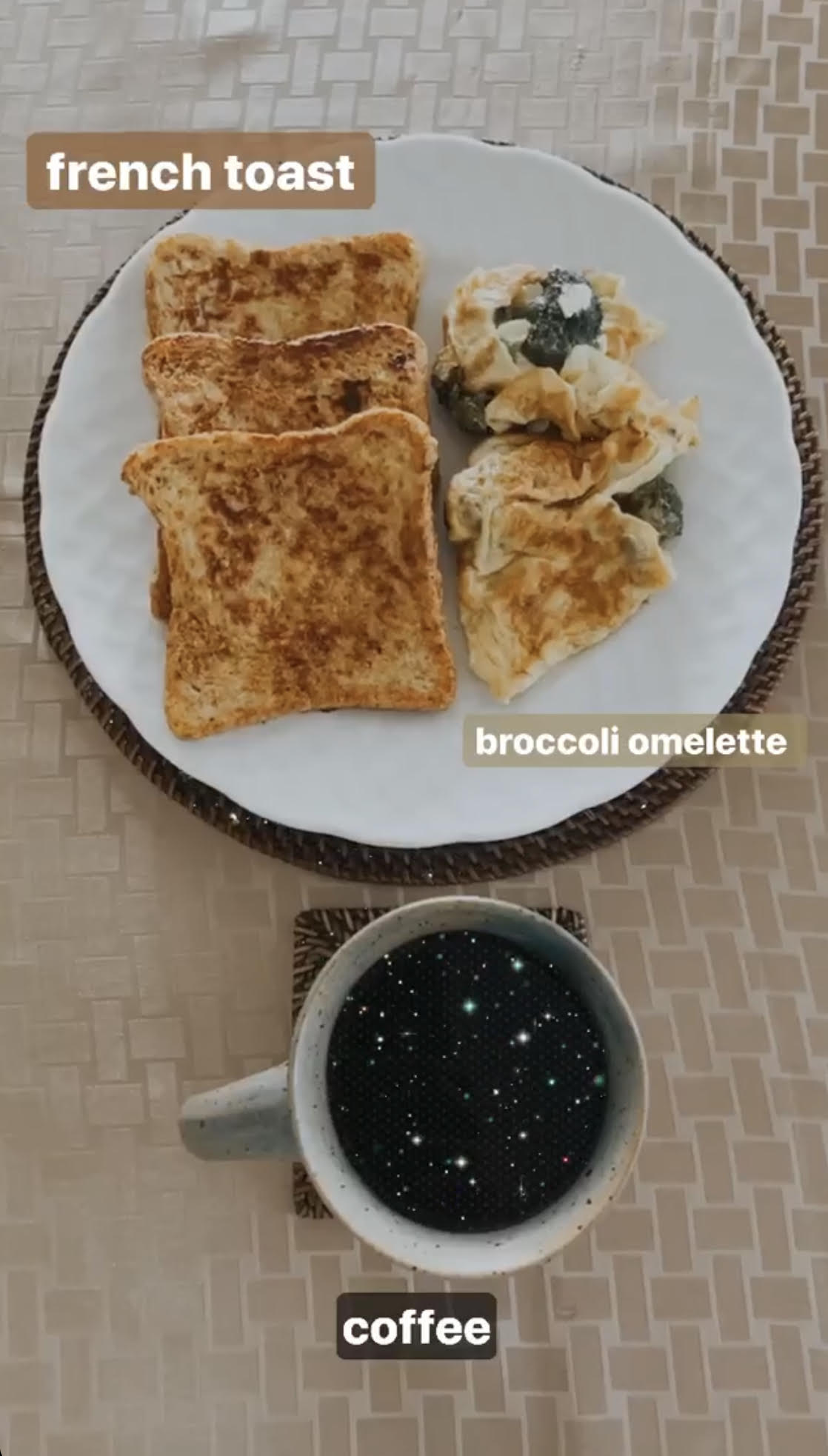 Ingredients

:

Two eggs

3-4 oz of fresh broccoli
Directions

: 
First, boil the broccoli with a little salt 

Beat two eggs in a small bowl 

Heat pan and place the egg

Put in the broccoli once egg is cooked

Lastly, fold the omelette filled with broccoli and flip 
Subscribe to our newsletter to receive the latest sports news and active lifestyle and fitness features you need