Cycling was just a hobby until it turned into a growing delivery business for these young entrepreneurs
By Nicole Ganglani | Art by Saii Shah | Photos courtesy of Maggie Yusay and Rowhe Siy
We know that cycling can bring you to places—and that is exactly what pushed Daryl Montehermoso, Maggie Yusay and their bike group to establish their own delivery business around the metro. Not long ago, they were just a group of cyclists who would commute to work or meet up for morning rides. But because of the misfortunes brought about by the global pandemic, the cycling group needed to take matters into their own hands to stay afloat during this tough time. 
"It didn't help that the pandemic caused a lot of us salary cuts and were close to being laid off. It also put the funds we needed to survive every day at risk. We wondered if we could get into a delivery service business," said Montehermoso. 
Montehermoso said that she and her cycling group attempted to apply as bike drivers for Foodpanda (a mobile food delivery marketplace) but received no response. So Instead of waiting, the cycling group (which consists of riders ages 18-31), decided to come up with their own courier business instead.
"Our bike tropa or White Helmet Co. is a courier service that uses bicycles as a mode of transport. Somewhat like the movie "Premium Rush." We can do pickup and delivery within the day or depending on how a customer would schedule it for them. We're also open to partnering with small businesses that require a more frequent courier service," said Montehermoso.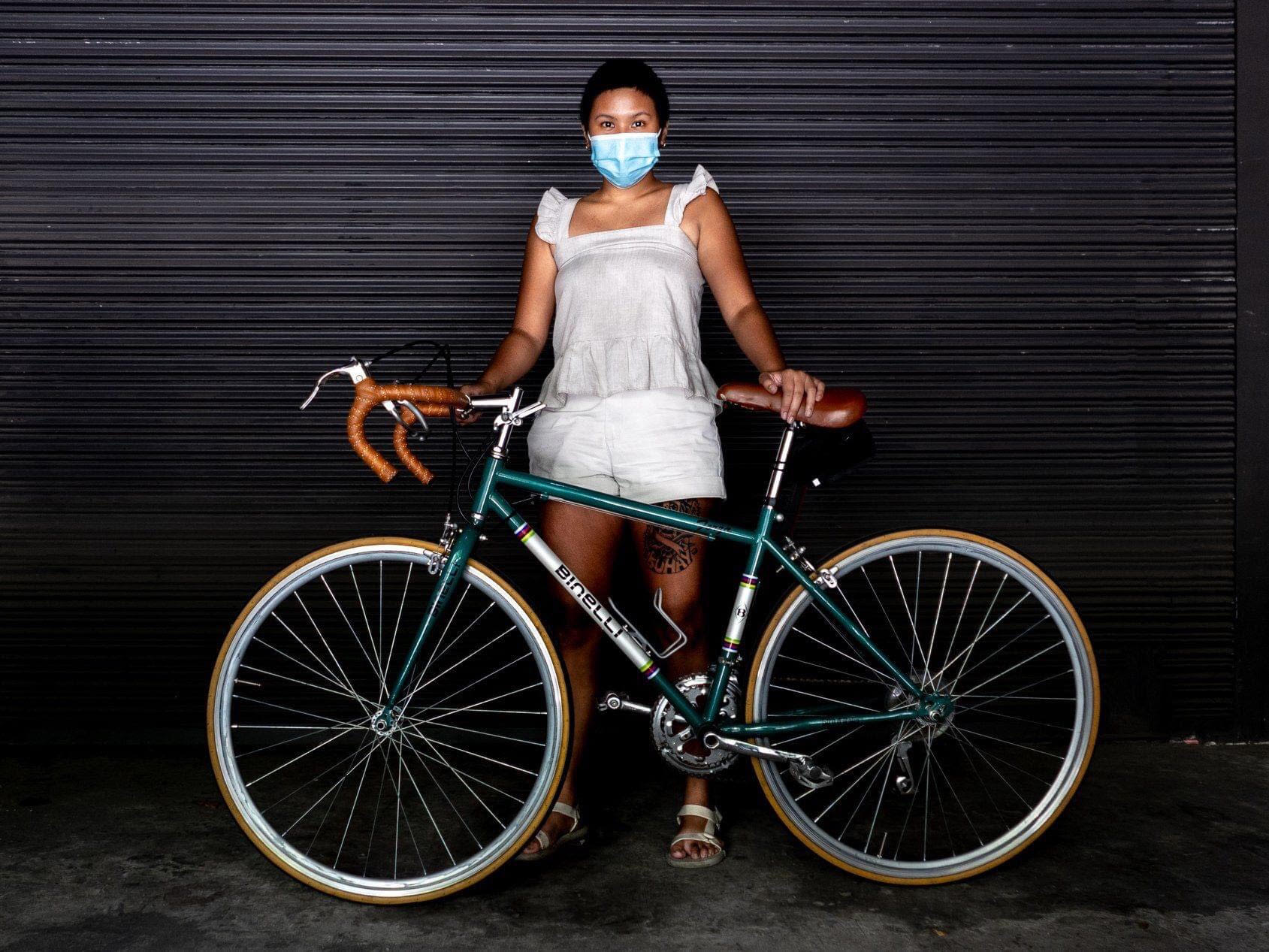 Together with their four other friends (Nikko, Lecx, Seth and Patrick) Montehermoso and Yusay want to be a trustworthy delivery service in the metro. Besides helping small businesses, they also aim to promote bike commute and encourage more cyclists to take on the road. Here's my conversation with the young entrepreneurs who used their passion for cycling to open a courier business:
What is it like to open a bike delivery business?
Maggie: Well to be honest, we're really spontaneous people. This project was planned and executed in literally an hour. I was inspired by one of our friends who did deliveries (Daryl and I applied to foodpanda but we never heard from them) so I messaged that friend and asked him about the process. While he was explaining, I immediately thought of doing my own rate card just for the heck of it. I hit the group up, shared my plan and was surprised that they all wanted to do it, too.
https://www.facebook.com/photo.php?fbid=10213966876645662&set=pcb.10213966891206026&type=3&theater
How many cyclists are involved in the business and what is the internal process?
Daryl: Since we're six riders at the moment, we all cater based on the area our homes and offices are stationed in. It's also based on our bike handling skills and limits. Personally, I can carry five kilograms along with a backpack. We have members that can carry as much as 20 kilograms. Price point varies from the distance and weight, which will be discussed personally by the rider and customer.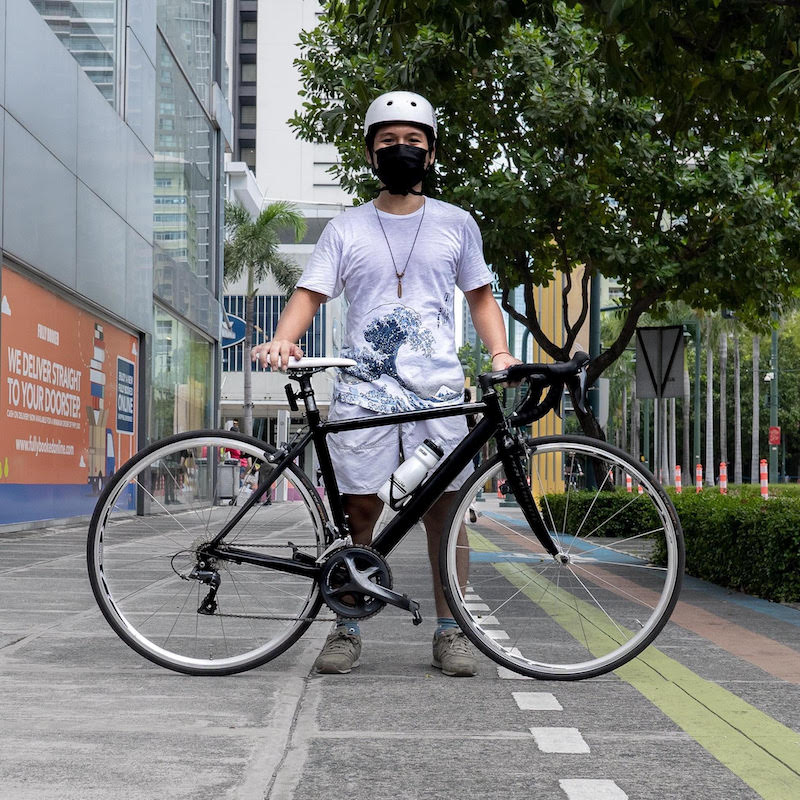 What deliveries have you guys done thus far?
Maggie: So far I've made a deal with two online sellers, who I will deliver for weekly. One sells coffee drips and one frozen food.  Most of our customers so far have been food and other random things like mugs and clothes. 
How did your passion for cycling push you to open this passion project?
Maggie: This business gave us an excuse to bike more during quarantine. Personally, my company cut my working days to three times a week and since I now have two weekdays off, I decided that I'd rather spend it delivering stuff. As bike commuters, this business works well for us because we're all brave on the road and we have the endurance as well.
What are your short and long term goals for your business? 
Daryl: Since one of our posts went viral last Thursday, we all were booked right away. Most of us have deliveries now. Right now, we want to work on properly laying out the schedules and maximize our online presence. Our collective aims to be known as a trustworthy delivery service. 
What sets your bike service courier business apart from others? 
Maggie: We're strictly using bikes. We want to cater to "generation z and millennial group" and appeal to the younger crowd—and maybe a few of the older ones, too—since a lot of people our age have been putting up their own businesses online when the pandemic hit. Aside from the business aspect, we also want to promote cycling or bike commuting in general. We want to encourage anything that involves a bicycle plus a small business.