These radiantly joyful Airbnbs will give you more reasons to travel around the country
All photos from the Airbnb listings
The toxicity of urban life is a recurring complaint among city dwellers. It's a concern whose weight even the most intense stoics can't deny. And if we were allowed to use the phrase 'existential crisis' a bit more loosely, then wanting to get away from the city can probably count as a crisis.
Unnecessary hyperboles aside, we thought we could do you a favor and compile a list that can come in handy the next time you get the chance to take an out-of-town trip. And so we scoured through hundreds of Airbnb listings to come up with a selection of some of the most beautiful houses you can rent in the Philippines.
1. Le Coq Bleu in Baguio
This rustic French-style cottage located in the hillside village of Suello has a single bedroom, a living area (complete with a trundle bed), and a small kitchen. Having been dubbed by a lifestyle site as "Baguio's Airbnb Gem," Le Coq Bleu has long been a favorite among travel bloggers. It can accommodate up to three guests.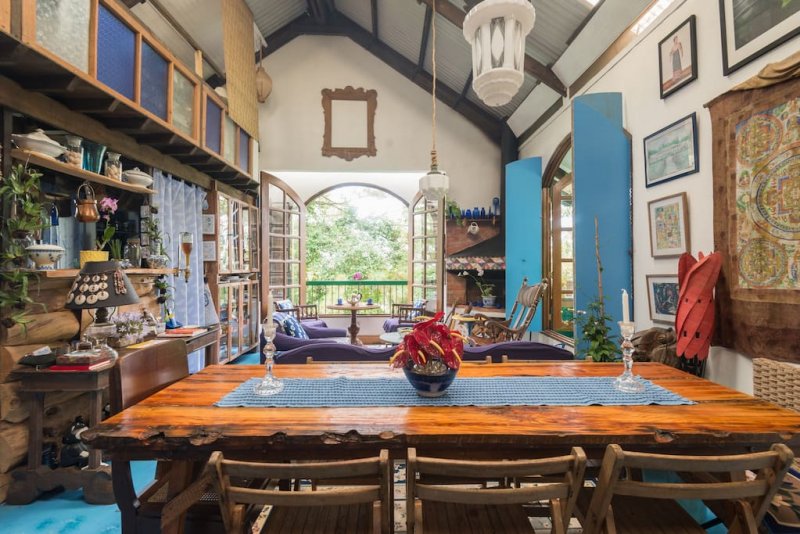 2. Balai Tanay in Rizal
Huddled within a lush, tropical garden in Tanay, this cottage allows guests to experience nature "without sacrificing creature comforts." The Daraitan River, Daranak Falls, Tinipak River, and Masungi Georeserve are all in close proximity to this two-bedroom cottage. Guests are also offered meals and a variety of yoga classes (Vinyasa, rocket, gentle flow).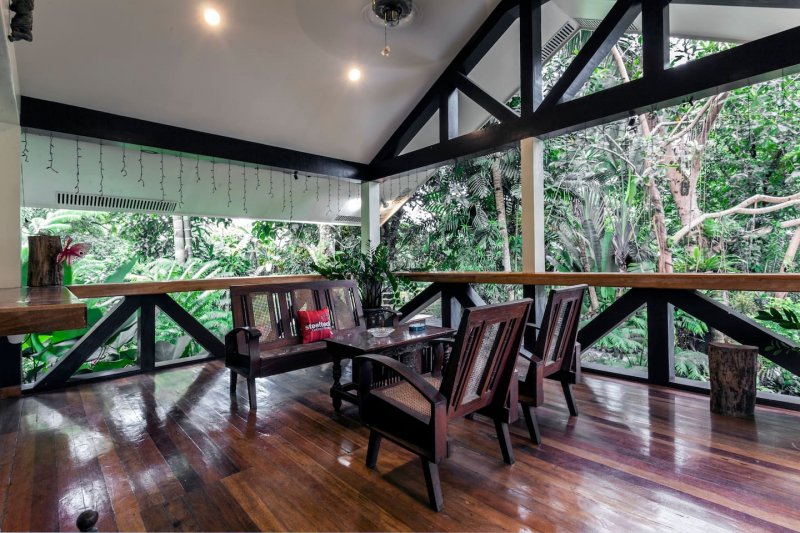 3. Quaint and cozy vacation cottage in Palawan
This two-bedroom cottage in Puerto Princesa is an hour-long drive from Palawan's famous underground river. Sitting atop elevated ground overlooking paddy fields, this is a perfect vacation home for people who want to experience Palawan's laid-back countryside lifestyle. A maximum of four guests can stay in the cottage.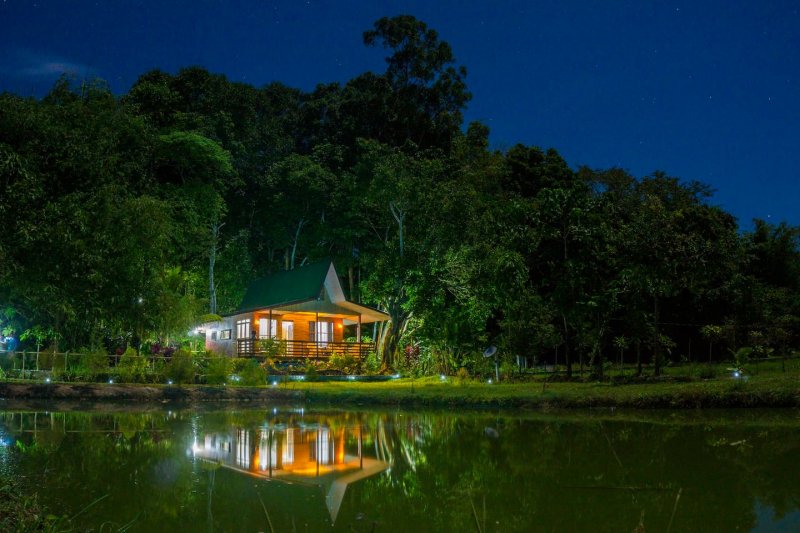 4. Relaxing beach house in Vigan
A short walk away from a secluded beach in Santo Domingo, this private three-bedroom beach resort features a gazebo overlooking the sea. The strategic location of this 2,800-square-foot property lets its guests enjoy absolute privacy as well as direct access to a remote beach.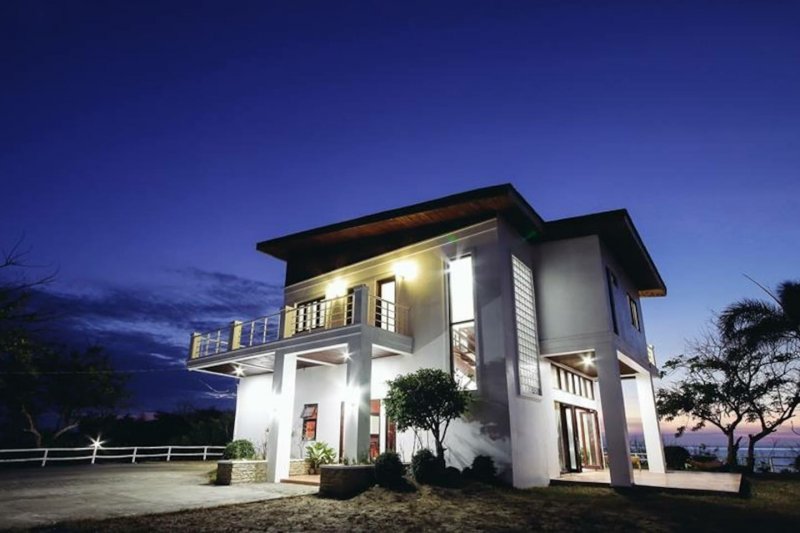 5. Beach room studio in Davao
This studio apartment located in the Island Garden City of Samal is a great place for sightseeing, as it's not too far from the Davao Gulf and the city proper. The apartment is situated in a private complex and comes with an en-suite bathroom and a lounge area.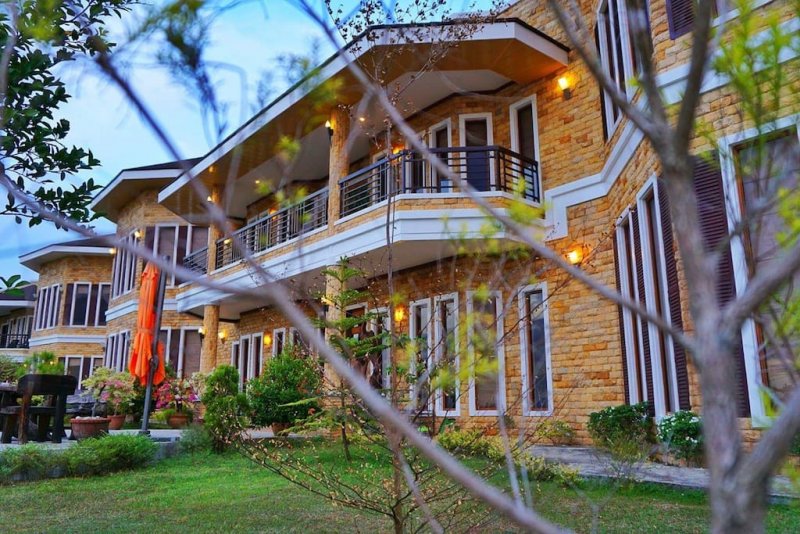 6. Villa Bohol (Casa Santa Barbara) in Bohol
Casa Santa Barbara is a six-bedroom Spanish-style villa built with authentic clay roof, vegan, and Machuca tiles. It is located near a small private beach called Phil's Beach. Renting this place grants its guests complete and exclusive access to the whole property (meaning, you won't be sharing the villa with the owners or other guests). More than 16 guests can stay in the villa.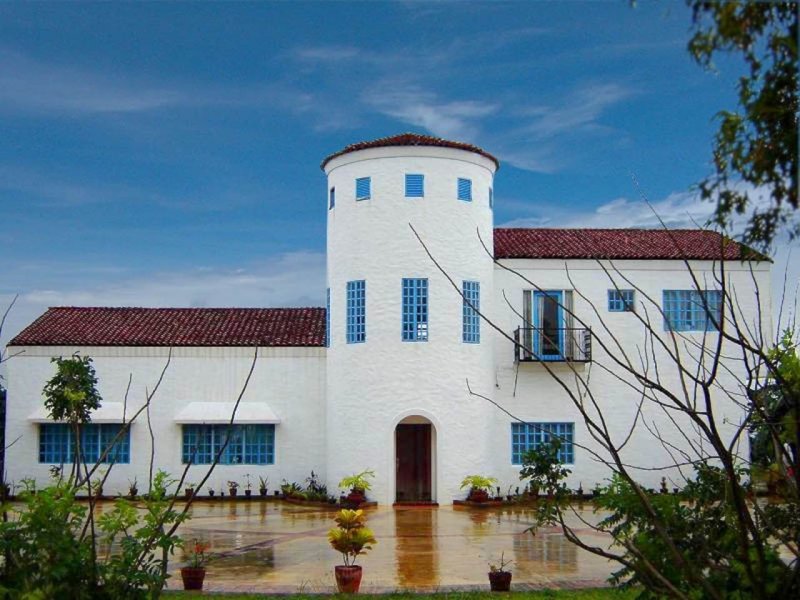 7. Casa Victoria in Dumaguete
Located in the Manjuyod Oslob area, this quiet, spacious single-bedroom house is just a 45-minute drive away from some of Dumaguete's white sand beaches. The place can accommodate up to four guests.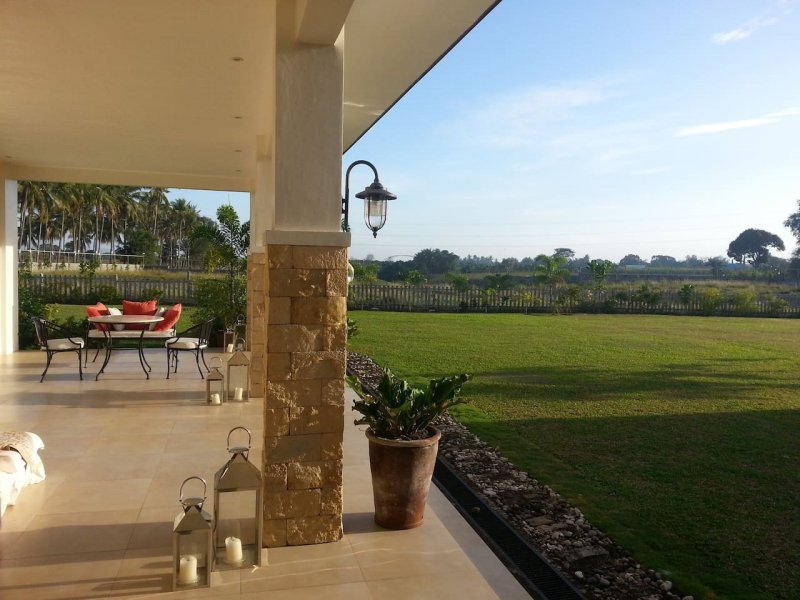 8. Camiguin Volcano Houses
Situated by the mountainside of the Hibok Hibok Volcano, this secluded five-bedroom mahogany cottage in Mambajao lets its guests enjoy spectacular views and interact with live birds. A maximum of 14 guests can stay in the house.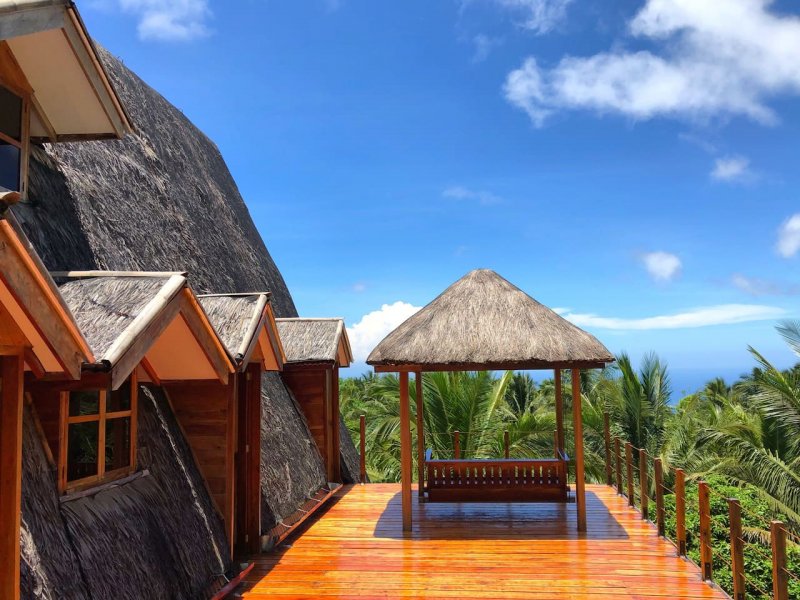 9. Dream executive vintage suite in Taguig
An executive office comes with this two-bedroom industrial flat located right at the heart of Bonifacio Global City. With a well-equipped kitchen and a comfortable dining area (complete with an eight-seater dining table), this apartment is meticulously designed and fully furnished. Guest limit is five. (Yes, this is technically located in a highly urbanized city, but we thought we'd include it on this list for the sake of the busy people who don't have the time to take a trip out of town).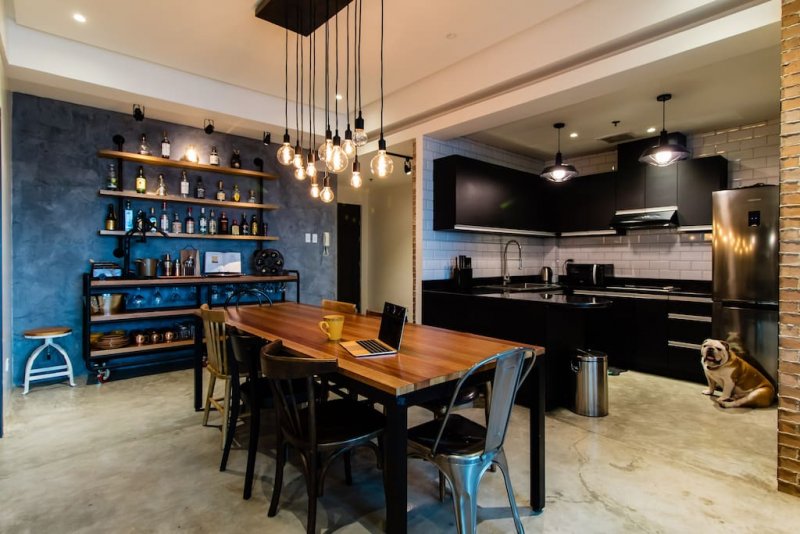 10. Kaylyn's Corner Upper Retreat in Tacloban
Kaylyn's Corner Upper Retreat is a 45 square-meter, single-bedroom house located near Tacloban's city proper. The owner describes the place as a "great home away from home," with wide spaces and warm, comforting decorations. It comes with a nice kitchen and a spacious bathroom. Guests (maximum of four) can also opt to enjoy the garden.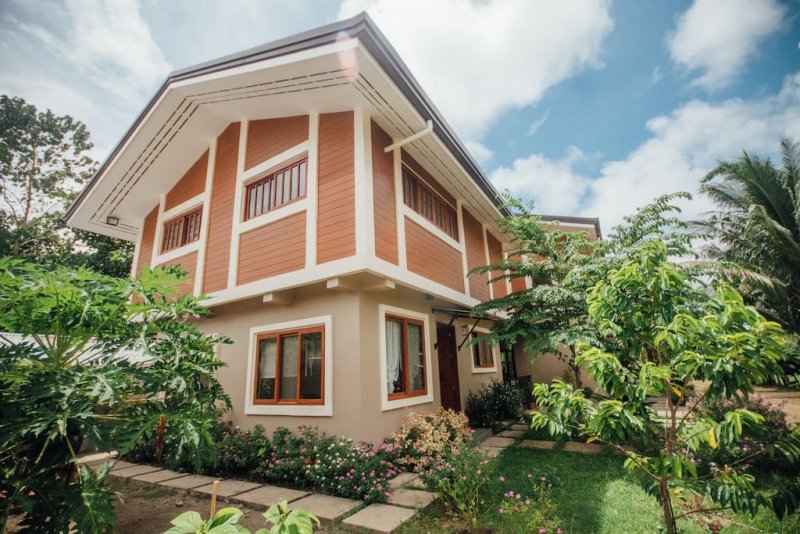 11. Stay Amare Villa Maria in Bacolod
This three-bedroom vacation home and gallery located in Masillingan comes with a vast garden and a jogging track. The house is decorated with paintings of talented Filipino artists and can accommodate up to six guests.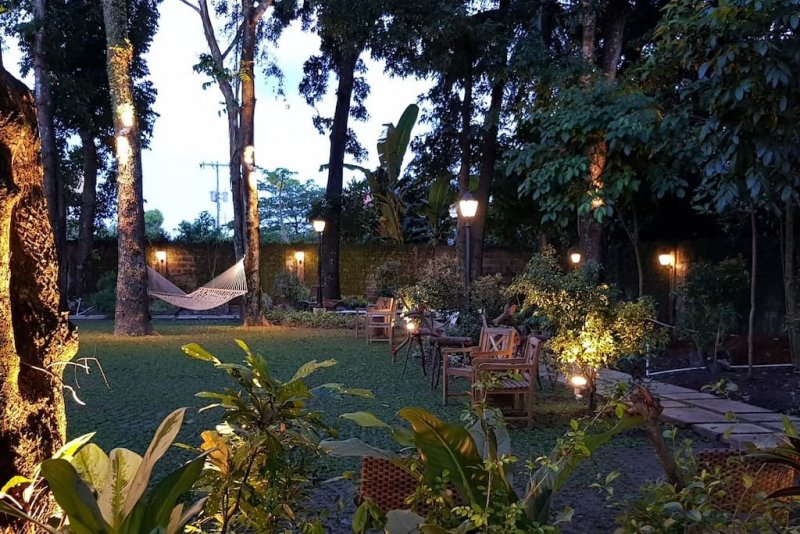 12. Luxury beach house in Santa Fe, Tablas Island
This relatively secluded modern beach house in Tablas is set near a white sand beach, which is great for long walks and relaxing. The house has three bedrooms and can accommodate up to six guests.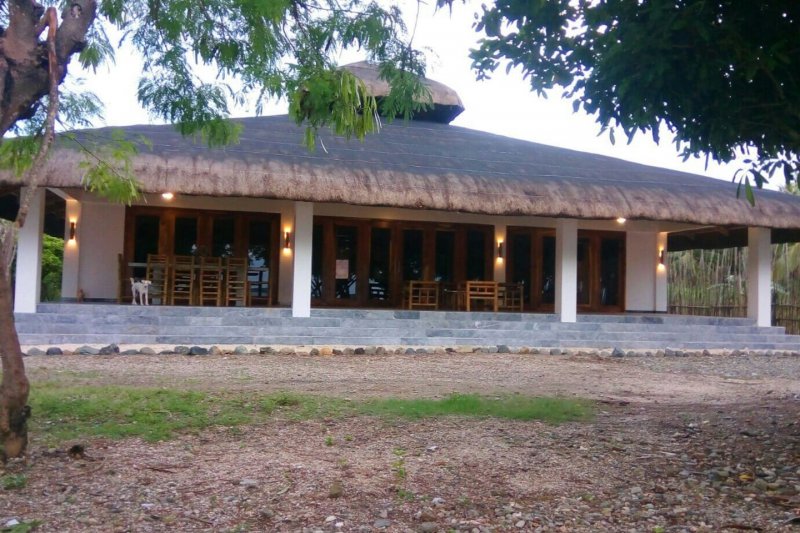 13. Amazing villa with pool in Pampanga
Located in Angeles City, this three-story, four-bedroom house is perfect for both family outings and business meetings. Up to 12 guests can stay in the villa.