A photo-finish registration two years ago marked the start of the Last Minute Tri Team, a group of merry men and women who find joy in learning how to swim, cheering each other on, and yes, even landing the occasional win
By Romeo Moran | Photos by Pat Mateo | Grooming by Lester Querijero
Trust us: You've seen these guys and gals before. They've been quietly generating some buzz, one way or another. Until now. Until this story. Hello, triathlon world—we give you the Last Minute Tri Team.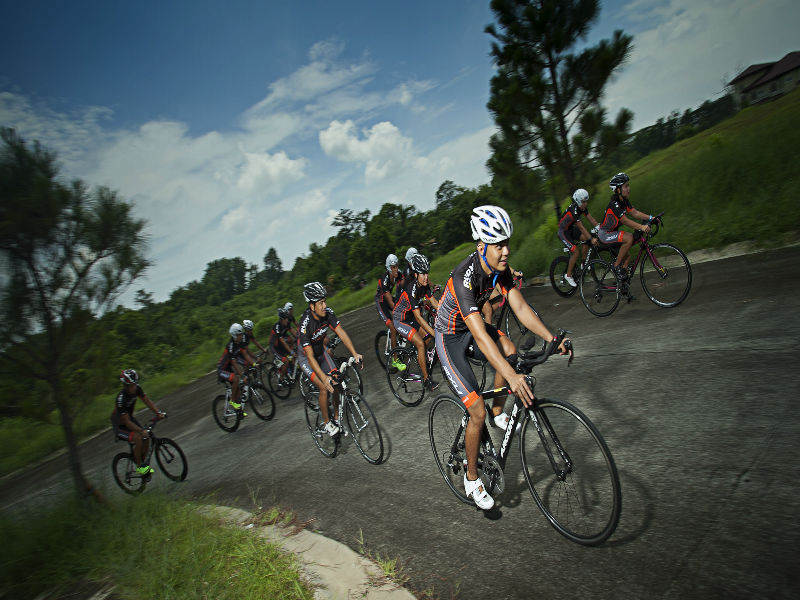 Before anything, we've already read your mind. Why "Last Minute," you ask? Well, as the oft-repeated goes, the team's four friends and founders Gino Macapagal, Carlo Castro, Don Taguiam, and Arvin Ison decided to try their hand at triathlon after getting into cycling for three years. As Castro and Macapagal were staring at a blank online registration form for the Ironman 70.3 Philippines relay back in 2012, they discovered that their team needed a name, something they've never needed before. Realizing they decided to join the race on a whim in the last few hours of the last registration day (on top of going for the last few race slots), they couldn't help but call themselves the Last Minute Tri Team
You've seen them before—maybe not the group itself, but you've seen its members in the throngs who join the three-sport event. The every man triathlete is the demographic the team represents, the kind of athlete we want to reach out and talk to, the Average Joe and Jane who isn't genetically gifted with the body and skills of an elite athlete, but is willing nonetheless to put in the necessary time and effort to do well and live a healthy, active lifestyle. Last Minute Tri Team represents the people who have day jobs, but still want to do this—its own members consist of doctors, lawyers, and professionals, none of whom are really in this to be the next Frank Lacson or Monica Torres.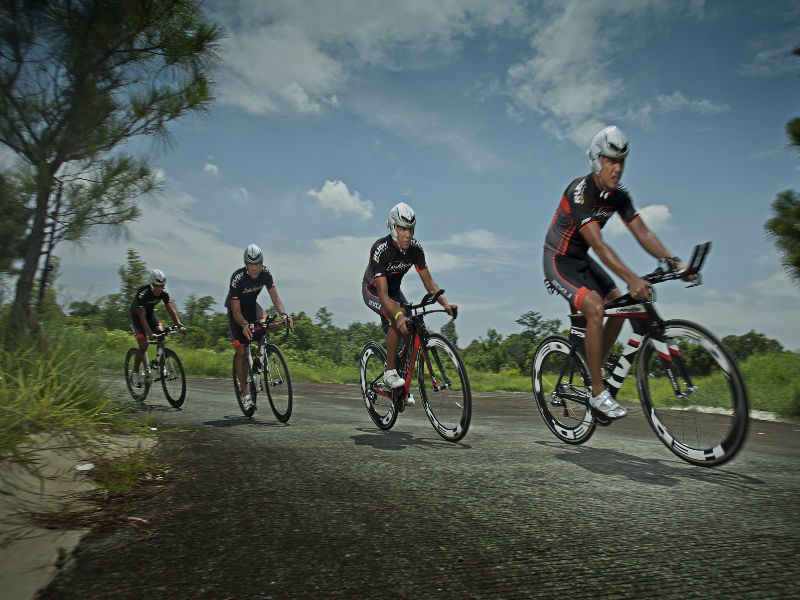 Case in point: they weren't complete athletes from day one, and a lot of them had to start from the ground up relatively late. "Can you believe that six months before our first triathlon," says Castro, "none of us knew how to swim?" Coach Moi Yamoyam taught them everything they needed to know about swimming, completely bypassing poor form, something their current coach, Jay Valencia, is grateful for.
Now, while they don't exactly dominate the scene they describe their game as respectable. Members Anna Driz bagged fifth overall in the sprint of this year's Dagupan Invitational Triathlon, Mark Saquing finished first overall in the sprint of the recent Tri United 2, and Anna Mapua dominated her age group in last year's event. On top of that, the team has bona fide Ironman 70.3 finishers across the board.
Members consider triathlon a second life—or an adventure, if you will—away from the rigors of the daily grind, and it's helped them keep their feet on the ground. The team is one big family, with everyone and their significant others supporting each other in events. And t's a family that is pretty easy to get into. Prospective members just start training with the team, and if they prove that they can jibe with the whole group, then they're in. This team wants to grow its family and make triathlon accessible to anyone who wants to get into it.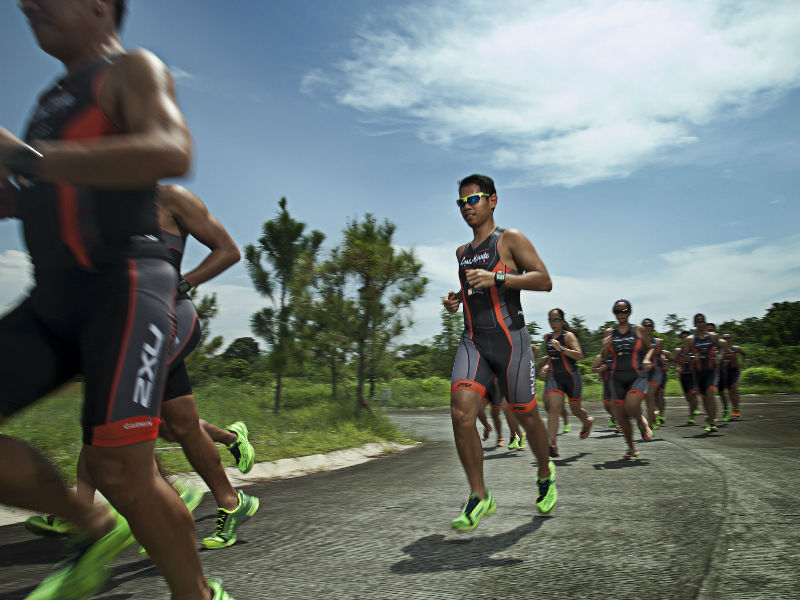 Most importantly, having fun seems to be an important team policy. The team treated this photoshoot as a reason to celebrate and let loose despite the blazing heat. It proved that triathlon, while requiring maximum physical effort, doesn't have to be a joyless endeavor. "We see triathlon as a stress release," says Castro when he explains why the team is so jolly during events and in general. "We're just here to have fun. Ako, I do triathlon because I want to eat whatever I want!"
So now that Last Minute Tri is here for the world to see, what's next for its members? That's easy: international competition. "We're planning to send some of our members to Southeast Asian events," says Castro, with a hint of excitement in his eyes. "Paulit-ulit na rin yung iba sa amin sa Cebu." And why not, right? Just because they don't take triathlon super seriously, doesn't mean they can't dream big and go out to see the world in the name of the game.
In the meantime, let them stand as hope and inspiration for those who wanna try tri. They've proven, with their own burgeoning numbers and unique brand of success, that anyone can take the plunge—even at the last minute.