The 2,300-square meter course is the perfect addition to the country's growing active lifestyle scene
The largest and only Pretty Huge Obstacles (PHO) Facility in Asia was unveiled to the public last Friday, February 1, at the SM Aura Premier, Bonifacio Global City, Taguig. The affair was graced by Philippine Obstacle Course Federation president, Atty. Al Agra, Philippine Olympic Committee president Ricky Vargas, World Obstacle Course Racing president Ian Adamson, and Ninja Course Racing president Noel Agra.
"Conquering obstacles makes you feel like a kid again and Filipinos are known to persevere and to never give up. I believe that by conquering physical obstacles, you get to conquer the mental and harder obstacles in life," stated Noel Agra.
The indoor course has a huge number of obstacles that adapt to 100 flexible combinations designed for a full-body workout. It's composed of quintuple angles steps, monkey bars, five-foot walls, nine-foot walls, balance beams, small wheels, island hops, gymnast rings, weaver cliffhanger, tarzan swing and the famous wave wall that is accessible for everyone.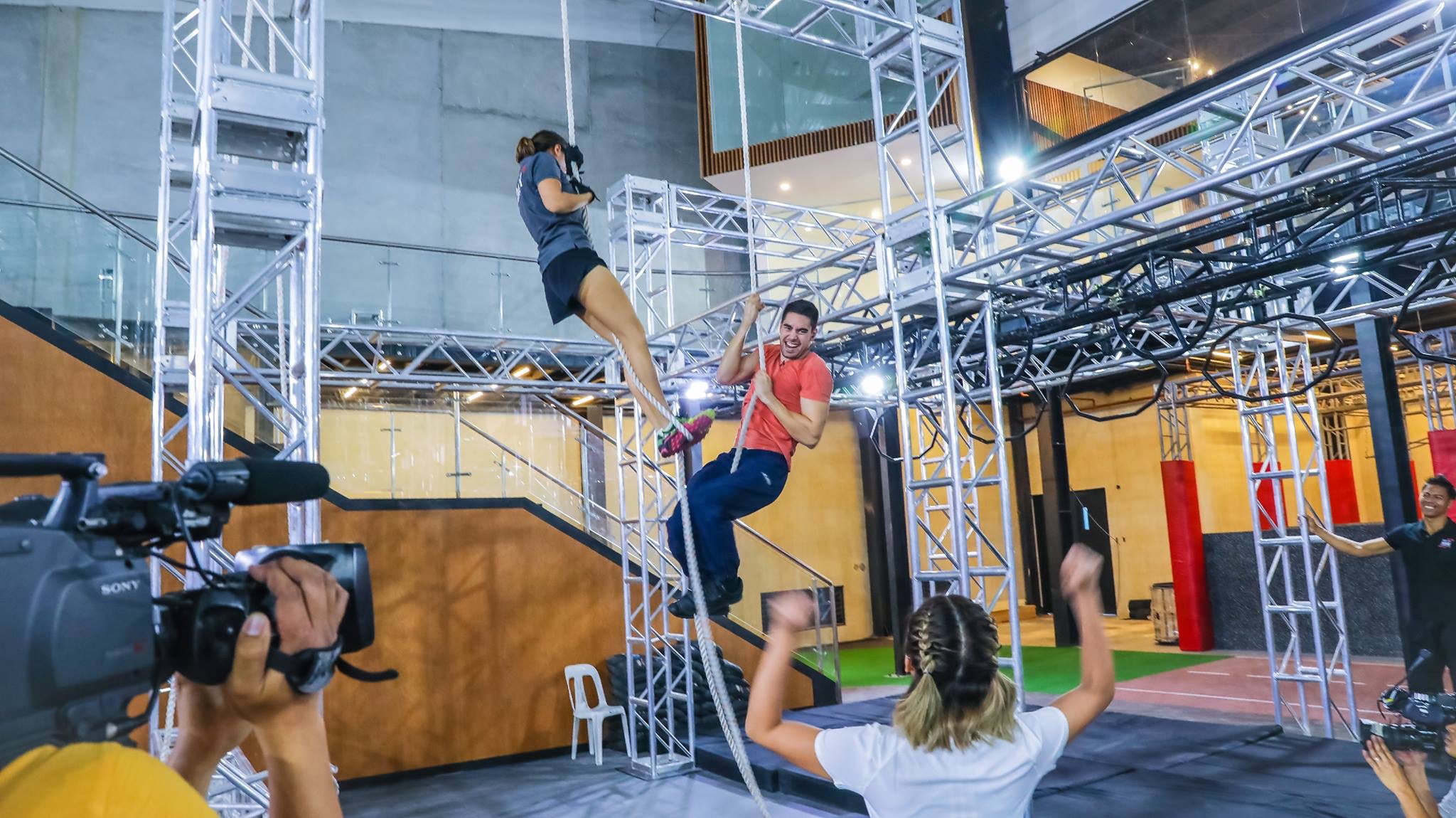 At 2,300 square meters, the obstacle houses licensed and certified PHO instructors who offer the following programs: performance enhancement, recovery programs, physical therapy rehabilitation and newbie profiling. But besides offering performance-based training, they are ultimately coaches who will motivate trainees to finish the course and transform the latter into becoming stronger and faster athletes.
The PHO course is also an ideal place to gather families and practice multiple workouts since it consists of both adult and kid obstacle zones, as well as sites where yoga, HIIT, and pilates classes are conducted. Other key features of the course include a 100-meter elevated indoor race track, functional and obstacle training classes, five-star level changing rooms and a health food lounge.
The indoor course will also be the official training ground for the Philippine Obstacle Course team which is targeting six gold medals in this year's SEA games.
"We will strive for six gold medals. That's the commitment. We have the facility, the whole cycle, and all the necessary equipment for their training," said Atty. Agra.
Pretty Huge Obstacles is located at 2/F Civic Center, SM Aura Premier, Bonifacio Global City, Taguig. 
For membership, training programs, and race event inquiries, contact: [email protected].
Subscribe to our newsletter to receive the latest sports news and active lifestyle and fitness features you need