From past teammates, to local sports reporters, and fans, here's how social media reacted to Sotto's decision
By Nicole Ganglani | Photo from FIBA.Basketball
Last Monday Ateneo de Manila University high school standout Kai Sotto announced that he will be taking his talents oversees in hopes of achieving his NBA dreams.
After the 16-year-old announced his decision via an Instagram post, social media exploded as expected, where majority wished the best for the hopeful Sotto. From past teammates, to local sports reporters, and fans, here's how social media reacted to Sotto's monumental decision.
Great player, an even greater person. Enjoy the journey ahead, big guy.I believed from day 1, Kai Sotto will be in the NBA, I'm calling it. pic.twitter.com/l2VZX4UvEe

— Dave Ildefonso (@ildavefonso) March 26, 2019
Don't forget: this kid's still in high school. Do you remember having to make a decision this big back then? Sheesh. Weighing his choices & hearing people give their "advice" must've been tiring enough. Now, he can concentrate on building his future even further.

— Naveen Ganglani (@naveenganglani) March 25, 2019
More than his height and hoop skills, the Kai Sotto story is interesting and engaging. How far will his gifts take him? How will he match up against taller and stronger opponents? We wish Kai and all young people the very best as they pursue their dreams.

— sev sarmenta (@sportssev) March 26, 2019
Absolutely excited for Kai. Interviewed him months ago, and this guy has solid focus on his game. Back then, he didn't even have or want to have social media. #LabanPilipinas 🇵🇭🇵🇭🇵🇭 https://t.co/KX39Qnlouq

— Gretchen Ho (@gretchenho) March 25, 2019
Thank you, Kai Sotto! A lot of fans and believers feel you're doing the right thing! It's not going to be easy but it's worth a shot! Praying for your success all the way! pic.twitter.com/bT58ph75s2

— TJ Manotoc (@tjmanotoc) March 25, 2019
Happy for Kai Sotto. It takes courage to leave and compete with the best in the world. Whatever happens, we are proud of this kid. Good luck Kai! We are behind you! https://t.co/5g9aW5MNkK

— Chris Tiu (@chris_tiu) March 26, 2019
Pang hype lang ba ulit yung Kai Sotto? Parang nangyari kay Japeth Aguilar at Kobe Paras? 🤔🏀⛹️🇵🇭

— Deckz Vader (@deckzvader15) March 27, 2019
Kai Sotto leaving to train abroad. I actually like the decision! What do you guys think?

— Charles Tiu (@charlestiu) March 25, 2019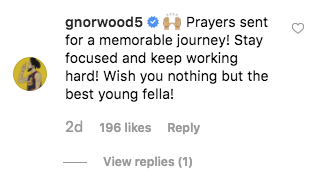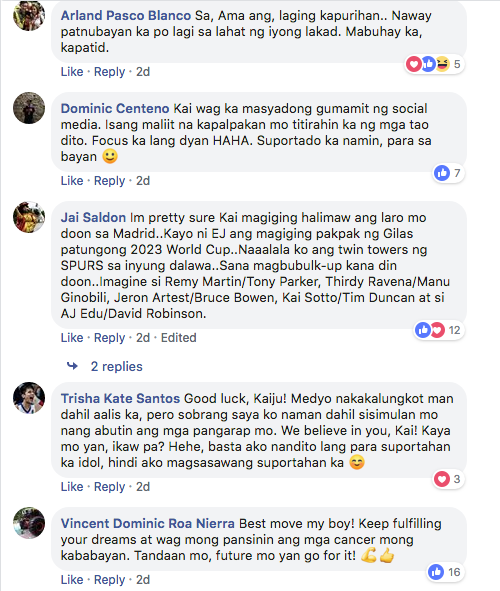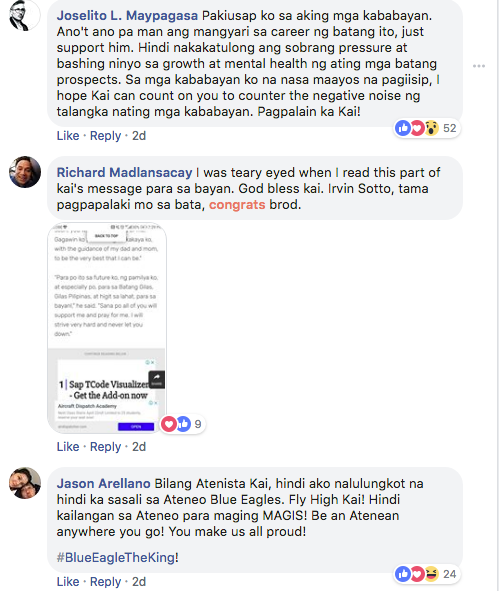 The 7'2 big man will play his last game in the Philippines this Sunday at the SLAM Rising Stars Classic tournament.
Subscribe to our newsletter to receive the latest sports news and active lifestyle and fitness features you need