Sam Bengzon isn't a stranger to the cold and he plans to defend the golden title at the SEA Games
By Monina Mejias
As a child, Sam Bengzon and his cousins were first into figure skating. It was only when an old coach suggested trying out hockey that Bengzon was persuaded to give the sport a shot.
It took him a few months and the movie "Mighty Ducks" (a '90s cartoon hockey film which he was a big fan of) before he actually engaged himself in the sport. When he finally did try hockey, he fell in love with it instantly and continued to play.
He involved himself in hockey a lot more by joining competitions until he reached high school.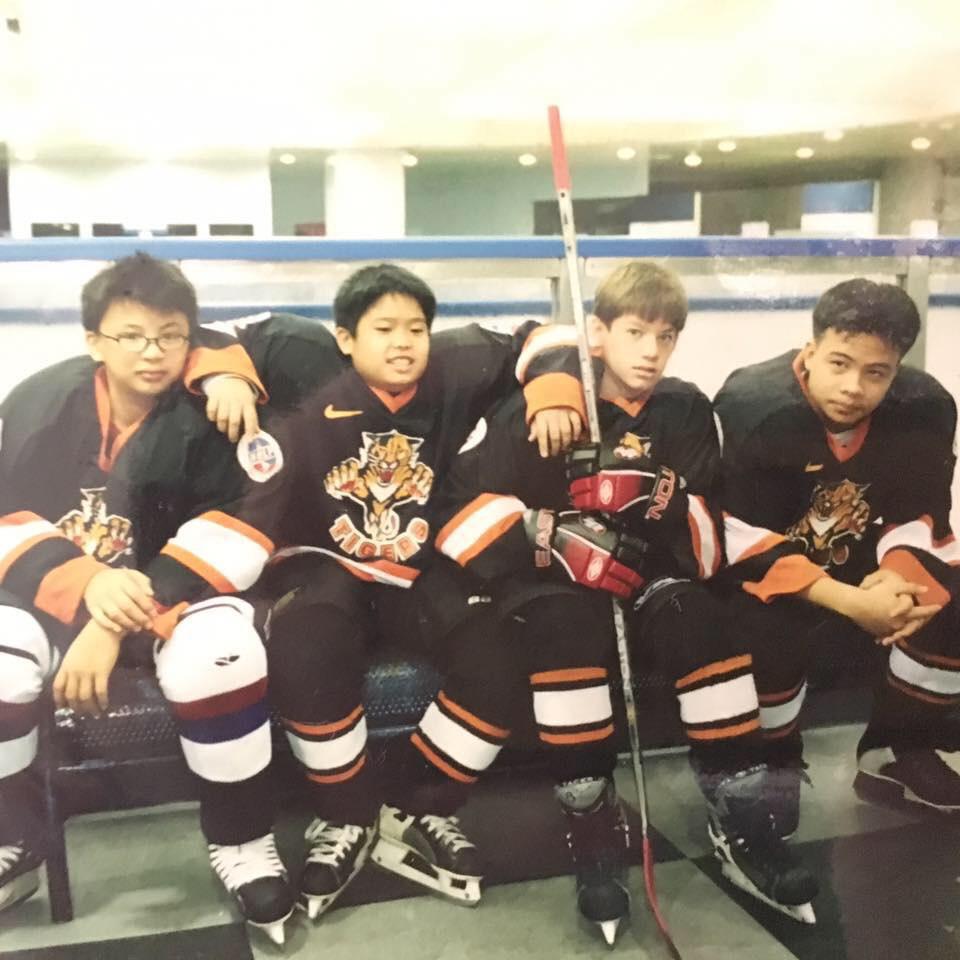 Caption: Bengzon (leftmost) as a young hockey player sitting beside fellow national team member, Nico Cadiz. Photo by Samuel James Bengzon.
As the years went by, and just like any young adult, he decided that he wanted to focus more on his studies and social life which led him to  step away from the rink and the puck.
During the decade he was away from his childhood sport, Bengzon invested in the poultry and CrossFit training businesses and devoted his time to creating a family of his own. Little did he know that becoming a father would ultimately get him back into the rink.
Last year, he and his wife decided that it was time for them to introduce a sport for their four-year-old son to play and both settled on ice hockey. Bengzon realized that to spark the interest of his son, he needed a role model. And just like what "Mighty Ducks" was to him, Bengzon decided to be his son's role model instead which was a success.
"Most of the time, [my son] would beg to watch us practice. He loves skating, he loves the ice," he said.
Getting back on the rink wasn't easy for Bengzon, but because of his experience in CrossFit which teaches you discipline and understanding what you need to work on, he adjusted quickly.
For this 2019 Southeast Asia (SEA) Games, Bengzon geared up and put all his skills into play. With six minutes left on the clock and the Philippines being neck-in-neck with Singapore in a tied game of 2 for 2, Bengzon tried his luck and managed to hit his first international competition goal making the country proud.
"When I scored that goal, I went straight to where my family was," he said, as he reminisced the winning moment that he shared with his family and his fans.
Subscribe to our newsletter to receive the latest sports news and active lifestyle and fitness features you need