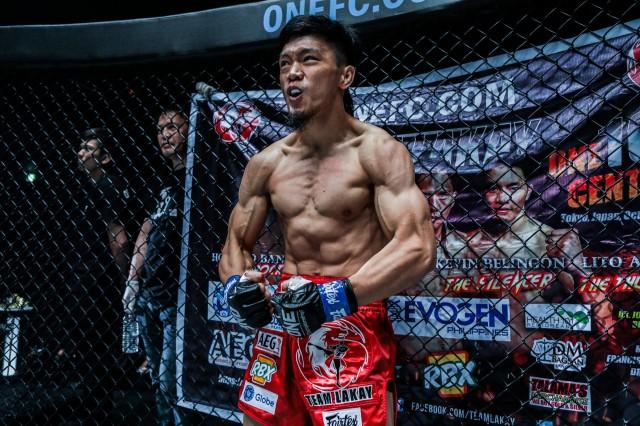 MMA fighter Lito Adiwang is eager to bounce back after an agonizing loss that broke his seven-fight winning streak. The "Thunder Kid" is set to redeem himself Friday when he returns against Namiki Kawahara of Japan in ONE: Unbreakable in Singapore.
During a press conference via Zoom, Adiwang said he has learned from past mistakes and is changing his approach in this game. "I (used to) rely more on my power… to go out there and smash. (But) I can show a side that I can play with a technical side also," he explained.
The 27-year-old said that he prioritized ending his prior game early which, he thinks, was the reason he lost to Japan's Koha Minowa. For this upcoming fight, the Thunder Kid said that he will be more technical and play safer.
Despite mourning the recent passing of his mother, Leticia, in December, Adiwang said that he would continue to compete. According to the fighter, this is an opportunity to honor his late mother and release all the grief and frustration he felt when his mom died without getting immediate treatment from a hospital.
"This is the opportunity that I was given. It's a chance for me to show that I've matured and I've grown to look at things positively. And that I don't run away from (challenges), " said the two-time Philippine National Wushu Champion.