Heart rate variability is meant to go down so it can eventually go back up. Here's how you can do it properly
Photos by Tony Pham and Mike Stevens/Unsplash
In my previous article, I discussed how heart rate variability (HRV) is an emerging metric to help determine overall well-being.
While HRV alone will not determine your physical state, looking at trends and analyzing them together with other recovery metrics can be a huge game changer in terms of monitoring stress and recovery.
That said, I've been doing just that for the past few months. One thing that I noticed is that HRV drops aren't that big of a deal; in fact, HRV, being an indicator of stress, is meant to go down in training. Specifically, it's meant to go down so it can eventually go back up.
That's a sign that your body underwent load, recovered from it, and has now finally adapted. However, if you see a downward trend over the course of several weeks, it might be time to put on the brakes and rest.
In cases of high stress and fatigue, bringing it back up isn't as simple as resting. We're here to talk about a few "hacks" to help accelerate that desirable HRV rise with the underlying assumption that our body is recovering well in the process.
1. Balance workload with rest
This is a given and perhaps the lowest hanging fruit among all the points here. Our body doesn't get stronger when we work out; it does so when we rest. Being an athlete, the "no pain, no gain" mentality is something we're all too familiar with. However, a more apt paraphrasing of this axiom would be "no stress and/or no recovery, no gain."
It's not that catchy, I know, which is probably why it's not popular. However, it doesn't change the fact that the supercompensation principle has two essential components: stress and rest. The two have to be proportional to one another to maximize results. A sign that the two are in sync is if your HRV has an overall upward trend (or at least stays level) in the long term.
2. Practice proper sleep hygiene
This is probably my biggest "training sin" during the pandemic. Yes, I trained hard and ate well, but sleep was an afterthought for me. I'd go to bed when I felt like it and oftentimes, social media and streaming services delayed my bedtime significantly.
This resulted in really bad sleep consistency that gradually took its toll. For the body to regenerate properly, it needs to build a consistent circadian rhythm. If you always keep your body guessing when and how long you'll sleep, it won't be able to accumulate adequate sleep.
To help address proper sleep hygiene, go to bed at the right time, avoid stimulating your mind an hour before bed (that includes using your phone), use a lot of dim red lights around the house when it's close to bedtime, and eat a proper sized meal two to three hours before sleeping. Tick all these boxes and you'll see a huge difference.
3. Avoid alcohol
I used to think that drinking booze helps you sleep. After all, how many people have we heard of who got drunk and passed out, right? Well, it's not that simple.
Alcohol can help induce grogginess but it doesn't lend itself to better sleep quality. Taking in alcohol not only potentially dehydrates us, it also can wreak havoc to our sleep cycles (specifically, deep sleep and REM sleep). These are crucial aspects to rest and recovery.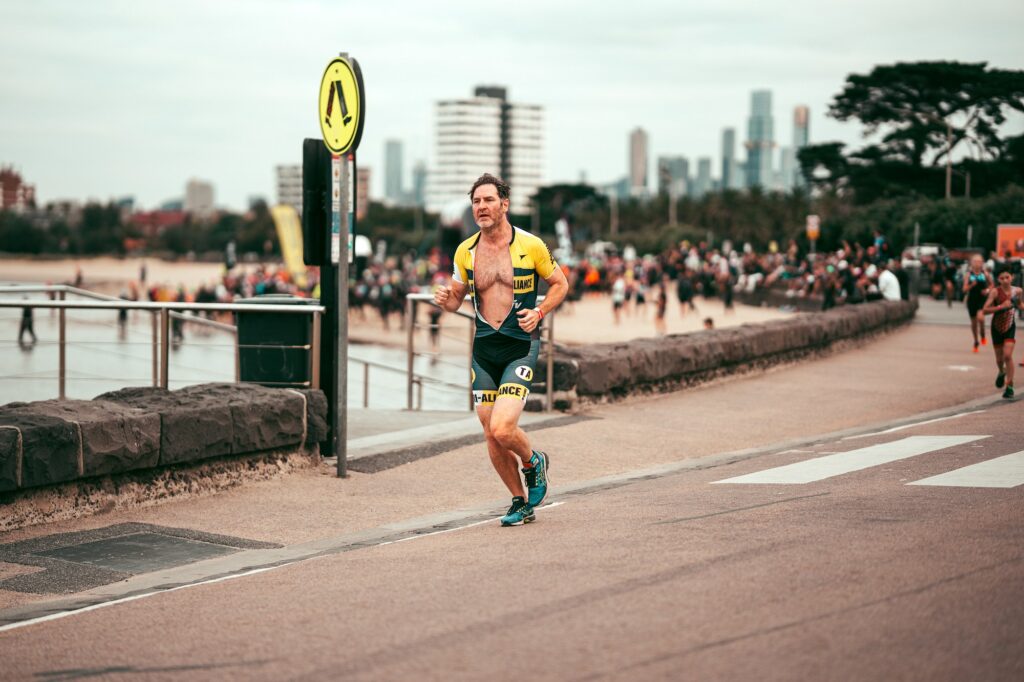 4. Hydration
Related to the last point, being slightly dehydrated can lower HRV by around three milliseconds. That's the difference between the upper and lower range of a "well-recovered" HRV. Being dehydrated also increases resting heart rate, which is another important recovery metric. This is a no-brainer as dehydration not only potentially leads to cramps, it also impairs performance if left out of hand. This makes sense as hydration levels affect blood volume and the amount of nutrients (including oxygen) delivered to our cells.
5. Cold exposure
A few months back, we mentioned how ice baths might not live up to all the hype. Several studies have shown that submerging in an ice bath can negate some training adaptations and hence, should only be utilized during crucial times in competition.
However, there's also a flip side to this as cold exposure (even from cold showers alone) can stimulate the vagus nerve. This activates the parasympathetic nervous system, which consequently increases HRV. This can have a similar effect to deep breathing exercises that help relieve stress (and also improve HRV).
In conclusion, you shouldn't look at HRV alone as the be all, end all of recovery. By seeing how it correlates to how you feel, and how you perform, it can help you see patterns in training and adaptation. After all, the more informed we are of our bodies, the better we can make decisions towards our well-being.
Have some training questions, feedback or suggestions for future articles? Drop a note in the comments section below or on Facebook, Twitter or Instagram.  You can also get in touch with Don directly here.