This coach built up his fitness during the pandemic and he wasted no time in showing it off at the 2022 Clark Duathlon Classic race
Photos by Don Velasco and Jheiwylicious
It's been a while since I last raced—moreover, gave a race recap. However, I made an exception this time around as joining one after two years is something worth celebrating. Here's how everything went down at the 2022 Clark Duathlon Classic.
To give you some background information, my family and I are on the "paranoid" side of the spectrum. Throughout the pandemic, we stayed 99.9 percent at home with very few excursions to the outside world. Lucky enough to have our own safe space and the opportunity to work from home, we made the best of this predicament.
We had strict protocols when it came to handling deliveries, errands, and whatnot as we didn't want to risk getting infected, especially during surges. So what changed our minds and allowed ourselves to venture out?
A few things, but the most important were that cases have been rather low and the positivity rate has gone down. We've also had our vaccines and boosters, which gave us confidence that our immune systems can handle the disease. Finally, the predominant variant is not as deadly as before. Although debatable, data suggests that deaths and serious cases are significantly down in terms of percentage.
I really wanted to race again since I've been building up fitness that I don't want to waste. I can honestly say that despite all the hardships and lockdowns, I'm in the best shape of my life.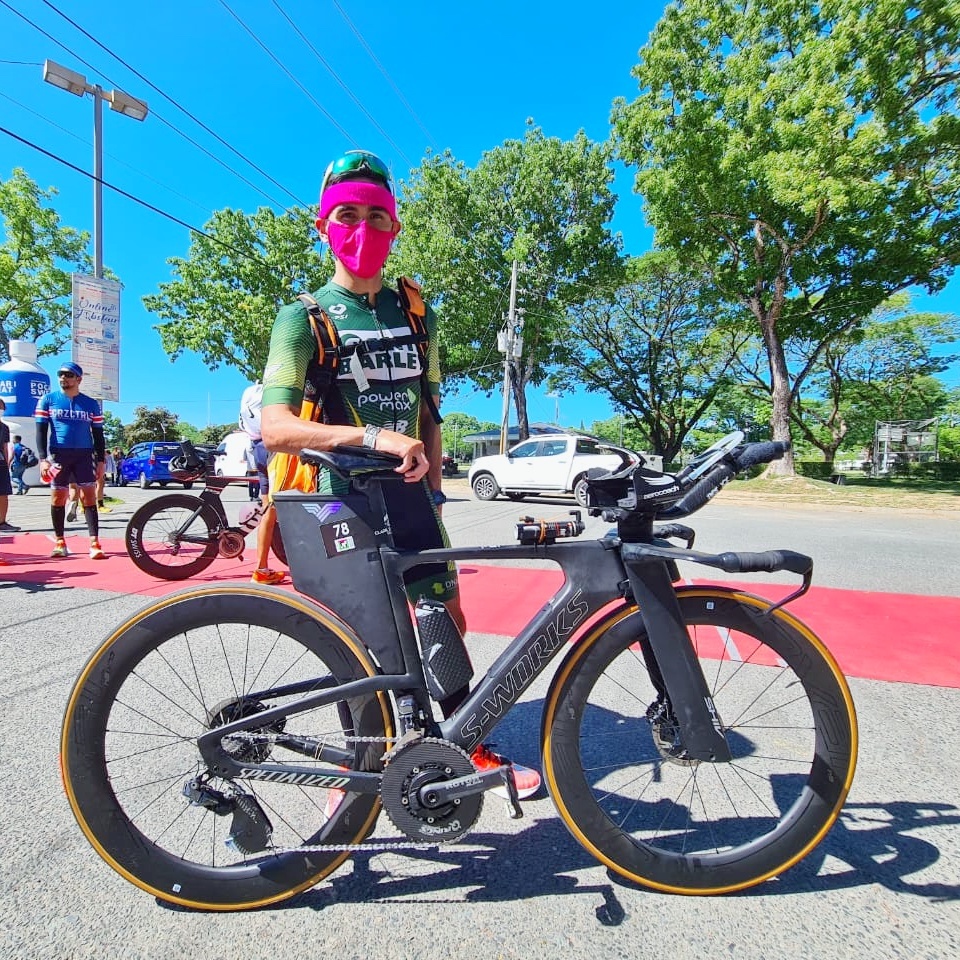 I wanted to make it up to my sponsors who have been so supportive and patient with me amid the extended downtime; I wanted to make them proud. And, I wanted to give everyone a firsthand account of what racing is like during this (pardon the cliche) "new normal."
Pre-race jitter is still real
While you can technically do a day trip for the race, we decided to travel to Clark the day before so I could get a good night's sleep. After spending a few hours on our way to Clark (thanks to roadwork along NLEX), we dropped by Cycles and Brew to get my race kit. Nothing felt out of the ordinary except for the mask-wearing and constant alcohol sanitation. It felt like good old times for the most part.
After claiming my kit, we enjoyed some food and got some rest. Clark, being in Pampanga, is well-known as a foodie haven as there are a lot of restaurants you can choose from. I'd say racing in Clark is worthwhile just for the food trip alone.
Of course, we're here for business as well and despite racing more than a hundred times in my 12-year career, I still get pre-race jitters. I always tell my athletes that nerves are normal since your mind and body are anticipating (and preparing) for the suffering ahead. 
One thing you should remember though is to not let the thoughts turn into worry. You can think of everything you need to do and everything that might go wrong but rather than focus on things outside your control, focus on what you can do in case these things happen.
Getting a cramp, suffering a flat, or just feeling out of it are all normal things to worry about. But remember, every problem has a solution.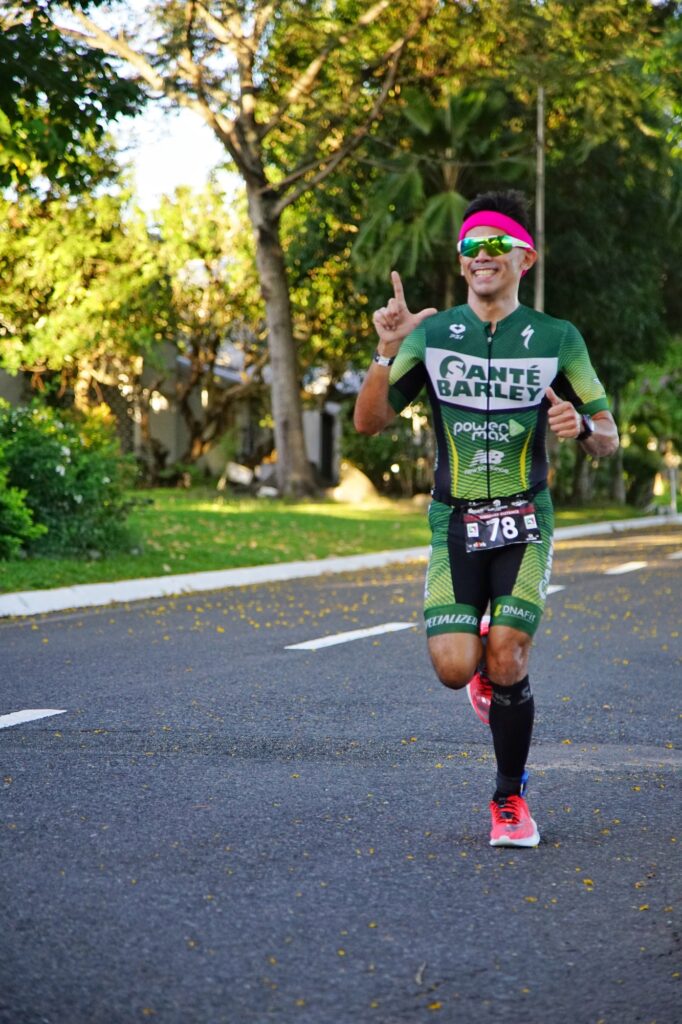 Race day felt awesome like always
On race morning, after my usual pre-race breakfast and morning routine, I rushed to transition to give myself enough time to prepare in case something went wrong. True enough, my disc wheel suffered a flat as I was pumping it up. I guess a couple of years in storage made my tubes more prone to damage.
Luckily, I had a spare rear wheel in tow and I quickly swapped the two. After making my way to transition, I warmed up and got the legs going. Save for wearing masks in transition, things felt exactly the same as before; from saying hi to old friends to taking the occasional picture, it felt like home.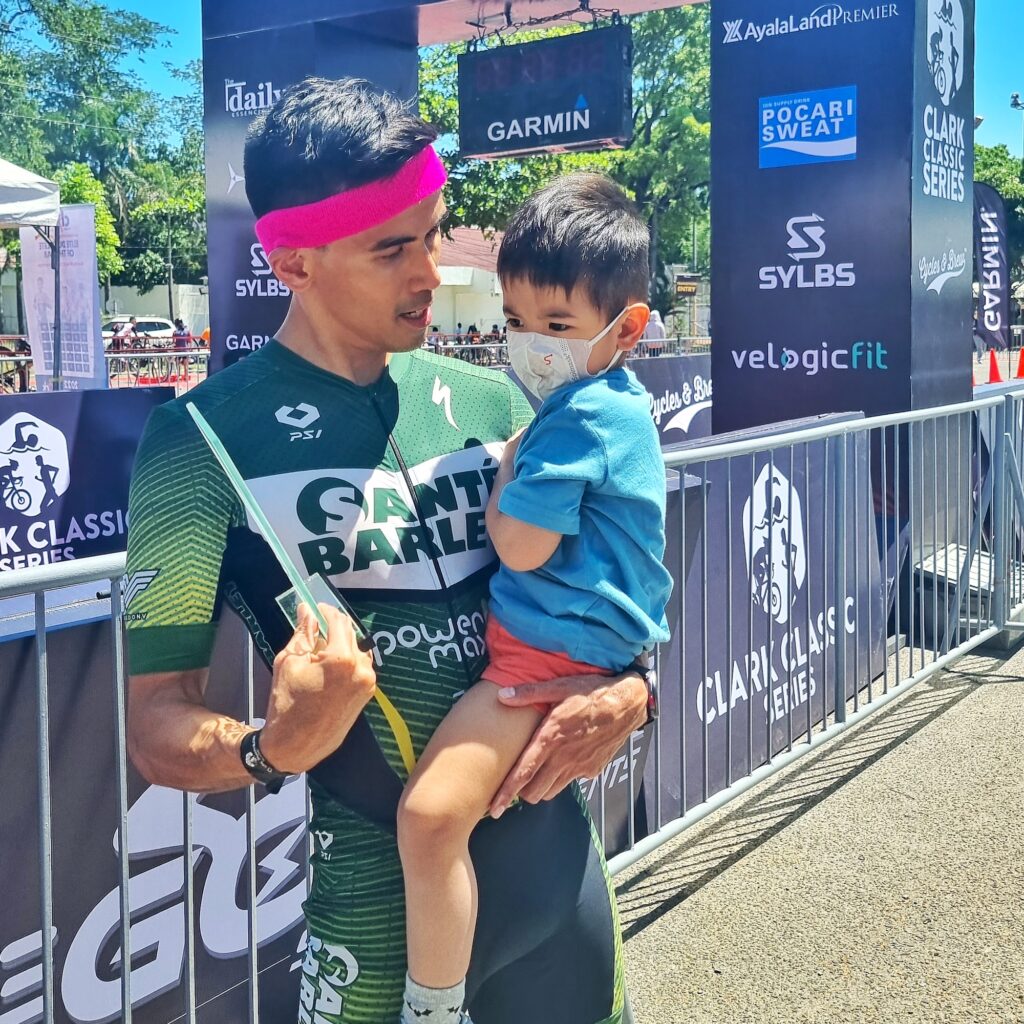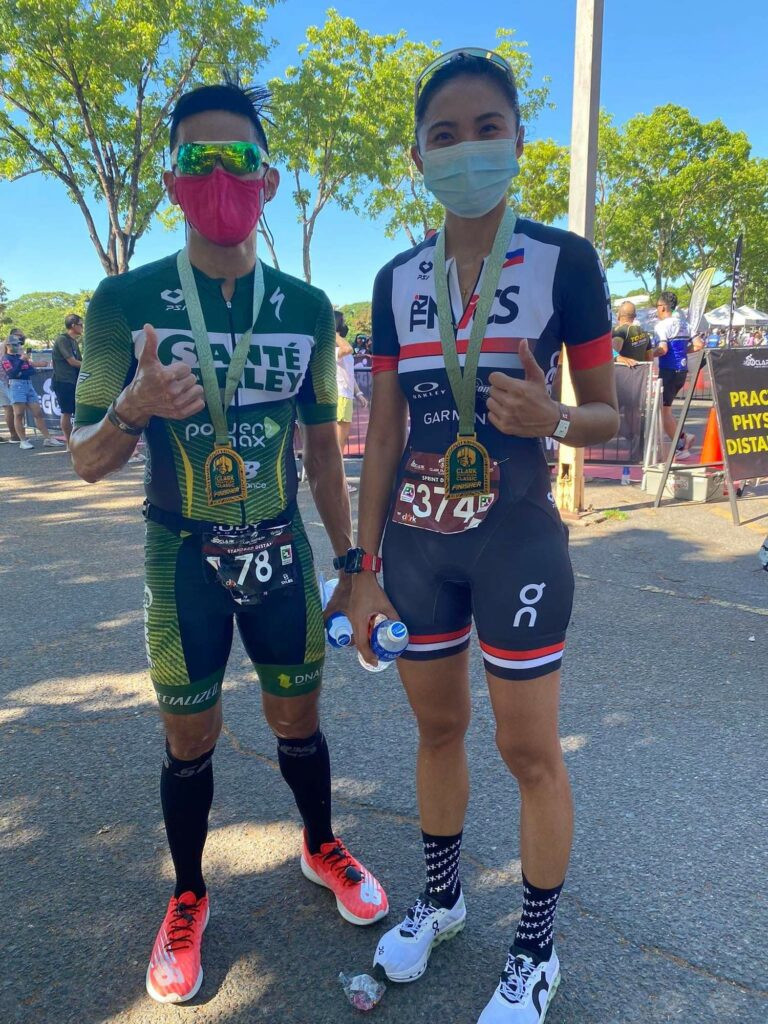 It's been around two years since I last raced and closer to three since I last joined a duathlon, so it was a little difficult to wrap my head around the demands of the race. I just decided to let things be and have fun. 
Once the gun went off, I settled down into a tempo pace and let the first pack go ahead. I didn't want to suffer the entire race so maintaining a comfortable effort was important for the 10K run. I went into transition with a smile as I was finally going into my favorite part of the race.
How fast and efficient did I go on the bike?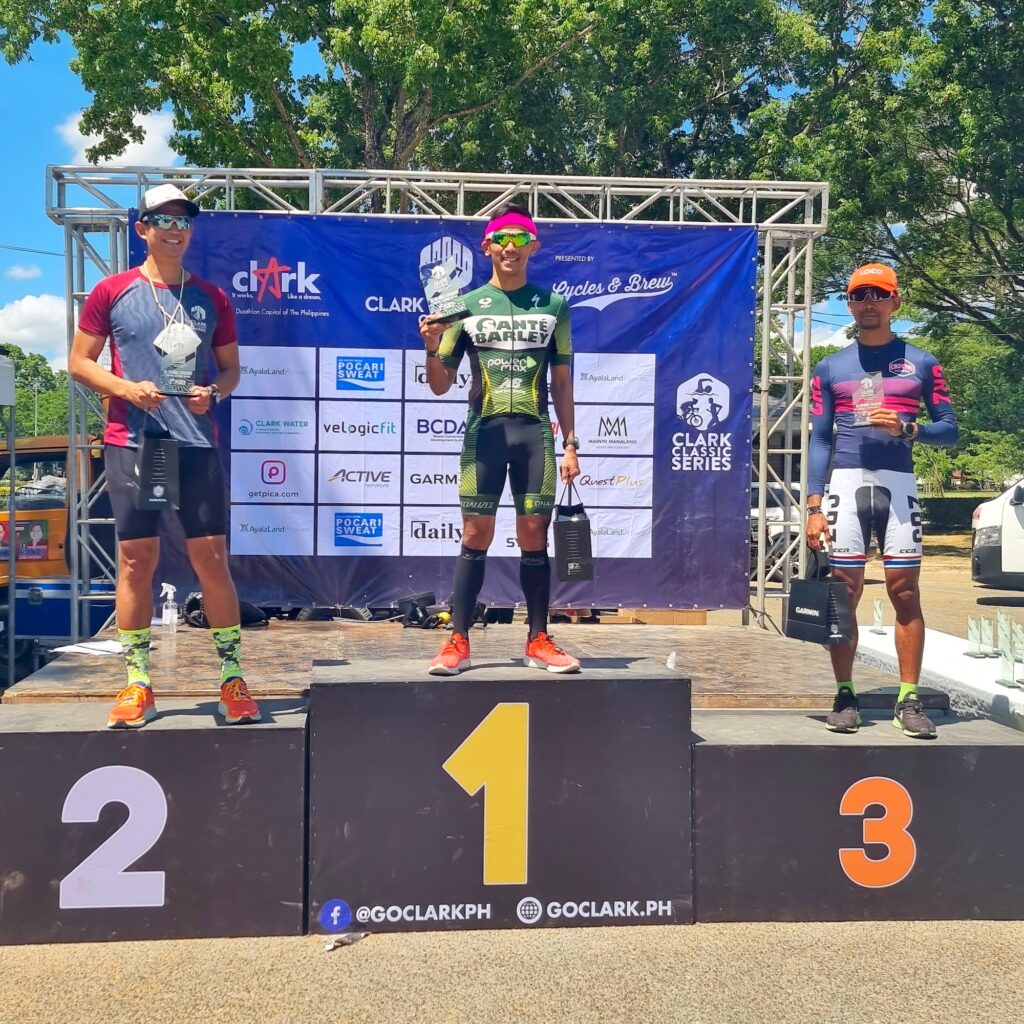 Having trained exclusively indoors during the pandemic, bike handling was obviously a concern. To address this, I went for an easy outdoor ride the week before the race to familiarize myself again. The plan worked as I felt so at ease with my Specialized Shiv Disc. This bike is so compliant with steering input, which is why I settled down into my rhythm quickly.
Save for a few errors in the rolling mount and a dropped water bottle, everything went perfectly. I stayed aero for around 80 to 90 percent of the race and used this time to just enjoy the sensation of going fast.
After the 40K bike leg, it was time for the most difficult part of the race: the final 5K run. I didn't really prepare for a duathlon during my training so I knew this was going to hurt. My hamstrings felt tight from the aero position and this made my run more challenging than usual. I felt a slight twitching sensation behind my leg so I immediately chugged down a bottle of pickle juice to stave off the cramp. It worked and I just managed my effort for the rest of the race.
As I was making my way to the finish chute, I realized that I beat my previous PR of 2:15+ for the standard distance duathlon. This was rather unexpected but of course a welcome result. One thing I found unwelcome though was the extreme soreness post-race. I found it hard to walk after but reminded myself that duathlons really are painful ("Ginusto mo 'yan").
The next thing on my mind was what to sign up for. Luckily, there are a few active organizers this 2022 (like GoClark, Sunrise Events, and TriSports), and with the way things are going, we should all be prepared for a full season of racing from here on out.
Have some training questions, feedback or suggestions for future articles? Drop a note in the comments section below or on Facebook, Twitter or Instagram.  You can also get in touch with Don directly here.