French athlete and fitness enthusiast Adrien Semblat on why taking care of yourself doesn't mean you're vain
Photos by Johann Bona | Grooming by Carmel Villongco
How do you maintain that body?
Honestly, I don't really maintain my body. I just do different kinds of sports.
How did you get into triathlon?
My girlfriend started doing triathlon so in order to spend more time with her I started doing triathlon as well.
She started first, but how did you find triathlon?
I love sports in general and I like endurance sports. I'm also kind of a complete athlete so triathlon was good because it's a mix of running, swimming, and biking so I thought I'd be good at it.
What year did you start?
2013
What are some of the races you've joined?
My biggest race so far would be Ironman 70.3 in Hawaii last year.
How was your performance?
Good. I did five hours and 10 minutes and finished in the Top 100 in the overall rankings.
Do you follow a strict diet or watch what you eat?
Not really. I eat a lot of stuff. I even go to McDonald's but I do sports so I burn it pretty fast.
Triathlon caters to all kinds of bodies. You don't need to be incredibly lean or ripped to be able to compete and race. How does that influence young people who are intimidated to get into the sport? Does that bring a positive message to people?
I'm not sure what kind of message it brings but I think triathlon seems inaccessible because it seems like a pretty hard sport but then you're right, when you see people, some can be big, doing it you realize that anyone can do triathlon, even if it looks difficult, everyone can start triathlon.
Was it easier for you because you had a sports background?
Yeah much easier because I've been doing a lot of sports like running and trail biking when I was younger.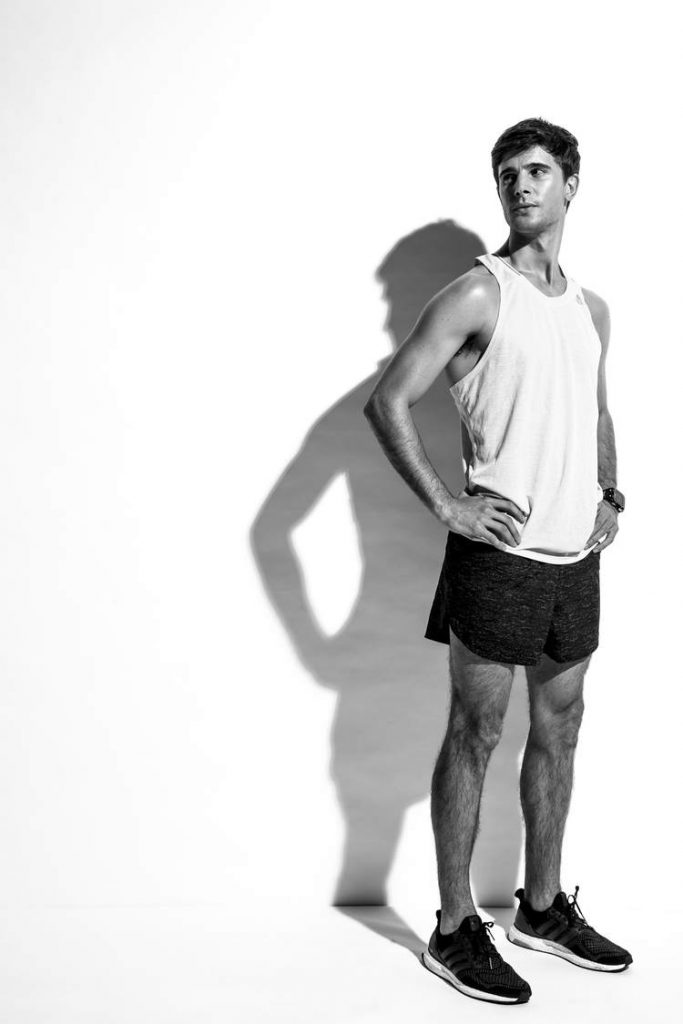 Have you ever felt self-conscious about your physique or struggled with body image issues? Have you always been comfortable in your own skin?
Pretty comfortable. Maybe when I was young, I was a bit skinny as a kid so I was focusing more on getting bigger but I couldn't. Everything I eat, I eliminate. And I'm not into taking protein [powders] or those kinds of stuff; now I don't have any issues.
Does taking care of yourself equate to vanity?
It's related definitely but I guess it's not necessarily only for the look but also for prolonging your life.
So mostly about health.
Yeah and also I think it depends on your age. Maybe when you're young you think more of how you look but when you get older, it's more about how long you can live healthier.
I may look like this but… I go to McDonald's once a week to eat Big Mac, French fries, and McFlurry. Actually if my girlfriend was not stopping me to go there, I'd go even more. (smiles)