Record-setting Kiwi Cameron Brown continues to scintillate even past his 40s
Photos by Darryl Carey
When Cameron Brown flies to Cebu for Cobra Ironman 70.3, he'll be gunning for another podium finish for the sixth time in a row. Since the event's inception, this New Zealander has never missed a single 70.3 race in the Philippines. "The people are so friendly and it's a beautiful area to race and come for a holiday."
But an even greater accomplishment than his record sixth appearance is the fact that Brown has reshaped the image of a classic champion triathlete. His recent win at Ironman Cairns against younger, stronger, hungrier rivals is a telling factor that age isn't everything.
Is there an even more inspiring figure than that of Brown—blazing across the finish line, arms raised in jubilation, a euphoric smile strewn across his face—defying the mold of a veteran triathlete who may have seen better days? In what could be the twilight of a stellar career, Brown is a triathlete transformed, riding a second wind to stake his place in triathlon history.
You've consistently posted great results in Ironman 70.3 Cebu, do you feel any pressure to always do well here?
No, not really. I always feel relaxed coming to the Philippines and racing. It's a different story heading into Ironman New Zealand as there's pressure to win at home but racing in Cebu feels like a holiday.
How do you stay focused and motivated in a race like Cebu 70.3?
You have to make sure you wake up on the right side of the bed! If not, make sure you get a few strong cups of coffee before the start. Stay focused throughout the whole race by having small goals along the way, e.g. Top 40 out of the swim, ride the bike at a 35kph average, and negative split the run. This will break down the race into smaller segments, hopefully keeping you on track for a personal best.
What goes on inside your head when you're out there?
I try and have a goal at every race I compete in; if I didn't then it would be hard to train for and race without those goals. I make sure I'm ready to push myself to 100 percent so the last few days are all about resting and getting my body relaxed and fired up. Race day is all about being mentally strong so you can push through those tough times you have during the race. If you're not ready to give it your maximum effort, then you may suffer out there on that last leg.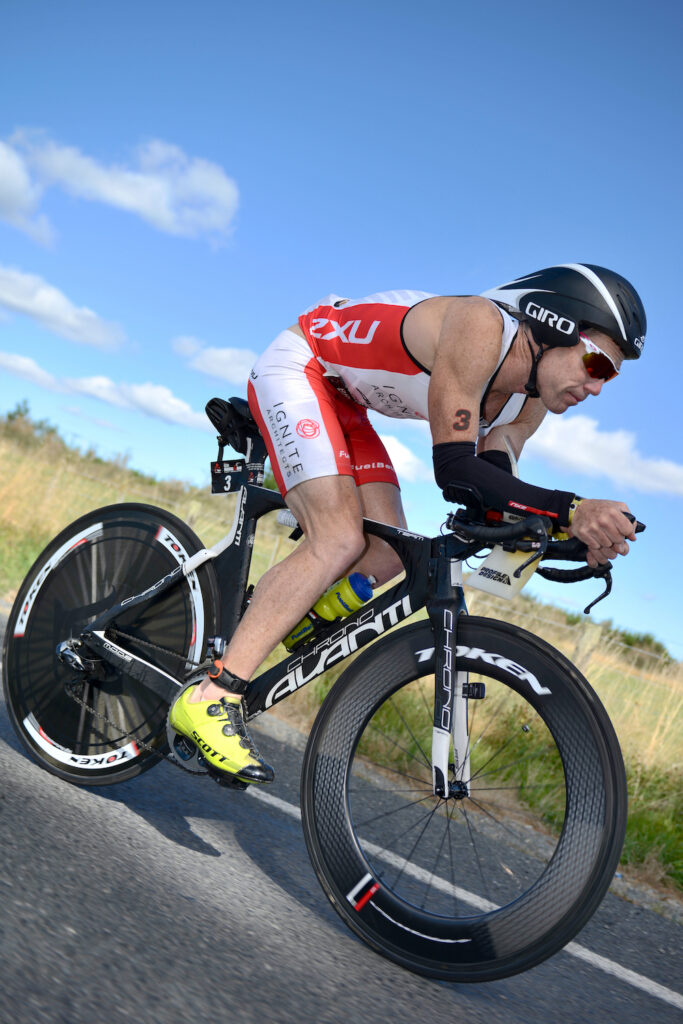 You turned 42 in June and constantly go up against younger triathletes yet you still manage to outlast them. Case in point: Your Ironman Cairns victory made you the oldest man to win an Ironman event. Are you on a mission to prove that you still have it in you?
My strength is Ironman racing so it gets tougher when you race younger athletes in a 70.3 or Olympic distance race. I'm trained to go all day whereas 70.3 racing is fast and furious.
It seems then that 40 is the new 30!
Yes, as long as you take care of yourself. Injuries tend to slow people down when they get a little older. The key at my age is to love it. If you do, you can stay in the sport for a long time.
Are you the type of athlete who would show the new guys how it's done?
I do love racing the younger guys and trying to beat them. I never thought I would still be racing at 42 so I take every race as if it's my last and give it 100 percent.
What is the most crucial for you in order to win Cebu 70.3?
The swim will be a key point for me. I'll be trying to stay as close to the leaders as possible. You can't win the race in the swim but you can certainly set yourself up for a great day if you're in contention from the start.
Is there a specific part of the course that you love?
My strongest discipline is the run but the 21K run can be brutal with the sun and heat, especially coming from a New Zealand winter. Last year we were very lucky with the rain and it ended up being perfect running conditions. I'll be hoping for cool cloudy weather again.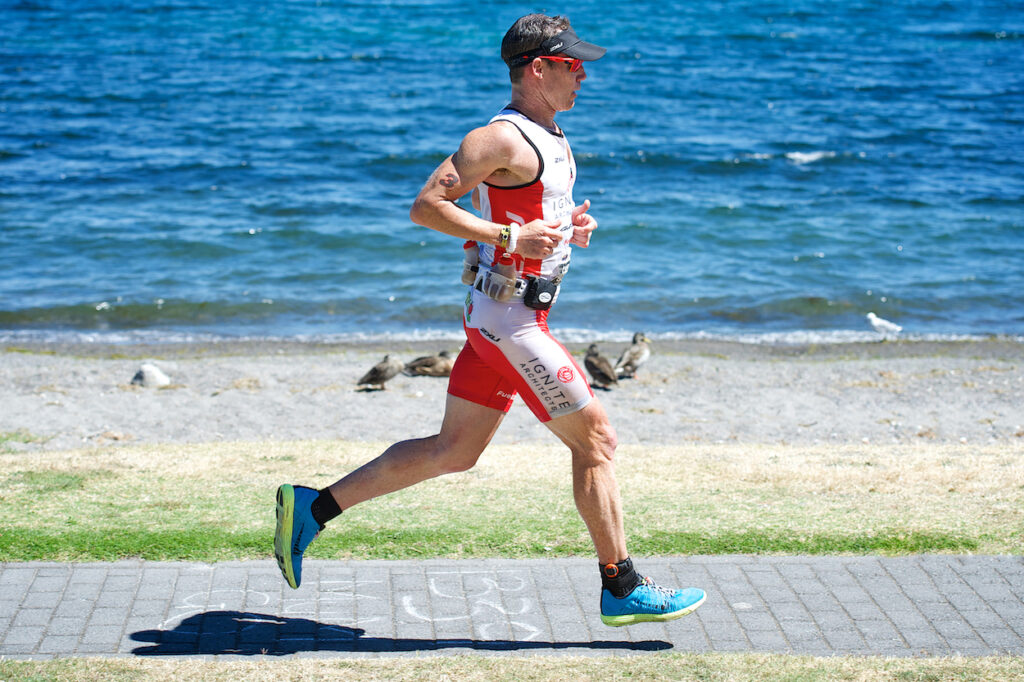 Would you say that the excitement of competing in races like Cebu 70.3 is still the same as, say, when you were in your 30s?
Triathlon is still very new to the Philippines so it's like coming back in time and racing back in the '90s. There is so much enthusiasm and passion and when you have 2,500 people on the start line and the race filling up in a record time, well, you know the sport is doing well in the Philippines.
How do you see your life and career in the coming years?
I hope to keep going for as long as I can but I know I'll be looking for a new job in a few more years! Hopefully that will mean I'm still involved with the sport as I want to share that knowledge I have gained with over 27 years in triathlon.
Quite possibly coaching?
Yes, I will definitely be involved with coaching and training athletes.
Just look after yourself throughout the day and don't get caught up with someone else's race. Save yourself for the run off the bike. If that sun comes out, then it gets extremely hot and you can lose a lot of time on the run leg if you push too hard in the swim and bike. Drink plenty of fluids pre-race and as soon as you get onto the bike, keep sipping away the entire 90 kilometers and also pour water over your head and body so you cool down your core body temperature.