A healthy and delicious Noche Buena feast is still possible—one that involves swapping ingredients for more wholesome options
Lead photo by Luisa Brimble/Unsplash
If you've made an effort to invest in your health over quarantine and want it to spill over the holidays, we have a simple guide for you. But if you're opting to rest and indulge? No shame. This has been a difficult year and the only way to cope is to find a system that works for you and honors your body's and your mind's needs. 
For those furiously Googling "alternative Noche Buena dishes," prepare yourselves. Here's a list of recipes to replace the usual oily, sugar-laden food served every holiday season.
1. Eggplant lasagna
Instead of the usual Filipino-style spaghetti, try this vegetarian recipe with no-boil noodles from Feasting at Home. With eggplant as the star of this dish, expect a lighter version of your meaty lasagna. "What I love about this recipe is how surprisingly light it is," says Feasting at Home's Sylvia Fountaine. "It's hearty, don't get me wrong—eggplant is filling and "meaty" but it doesn't feel overly cheesy or heavy—meaning, it does not put me in a food coma."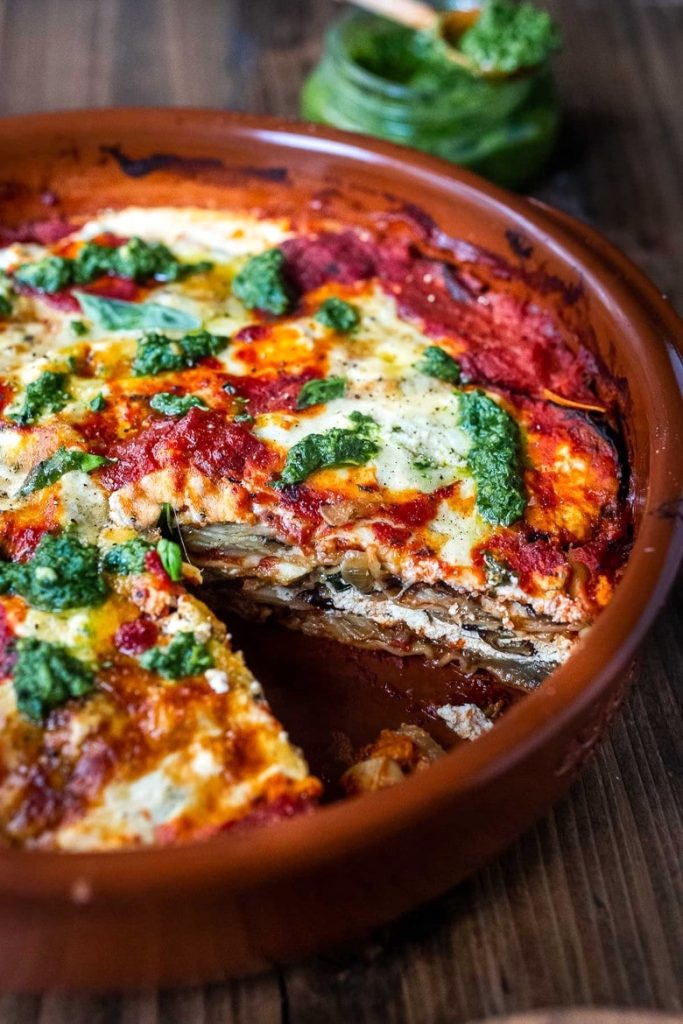 2. Fresh lumpia
There's no denying that the fresh counterpart of the fried lumpiang shanghai is the healthier option. This recipe from Lemons + Anchovies is made with tofu instead of pork and shrimp with a "a mildly sweet, boldly flavored sauce" vegetable-based sauce.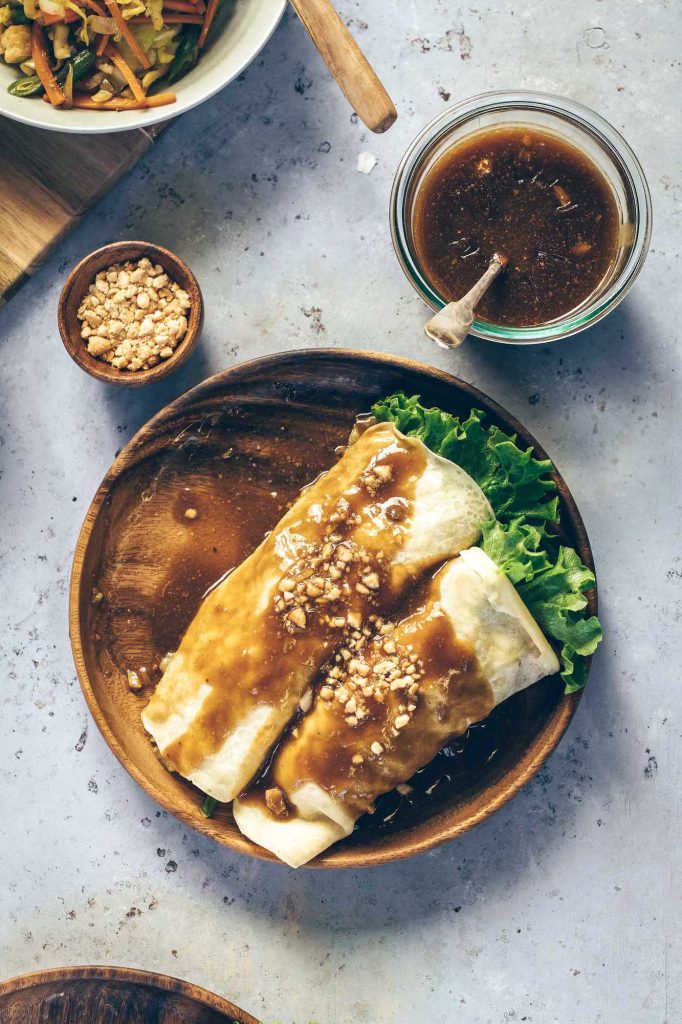 3. Coconut grove fruit salad
Here's an Instagrammable and tropical twist to the Filipino-style fruit salad we usually serve for Christmas: Yumly's version that uses only seven ingredients and assembled in 15 minutes.
4. Samba
Instead of the usual cocktails to add fizz to the night, try this immune-boosting drink crafted by Merajuddin Ansari of Four Points by Sheraton Navi Mumbai for NDTV Food. The sultry concoction is made with ginger, lemon, orange juice, apple juice, and honey, with a dash of cinnamon for that festive feel. 
5. Sugar-free glazed Christmas ham
A Filipino Christmas isn't complete without ham on the table. Compared with hams cured with sugar and filled with nitrates, this recipe by 28 By Sam Wood is a better alternative. "Most hams contain nitrates and are cured in sugar. So, we made up our own fructose-friendly, healthy Christmas Ham recipe!" According to them, you could also utilize pork neck to recreate the dish.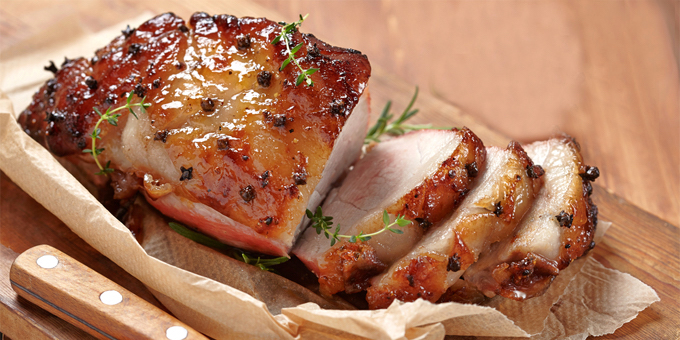 Find more of our nutrition stories and recipes here.