Kevin Durant and shoe designer Leo Chang took time to promote the most comfortable Nike KD shoes yet
By Klyde Manansala | Photos courtesy of PR and by Javier Lobregat
One of Kevin Durant's agenda during his remarkable second visit in the country is to present his newest Nike signature shoe called the KD11.
At his press conference at Whitespace Manila in Makati yesterday, Durant and shoe designer Leo Chang discussed the story behind their latest collaboration and the different approach of the all-new KD11s.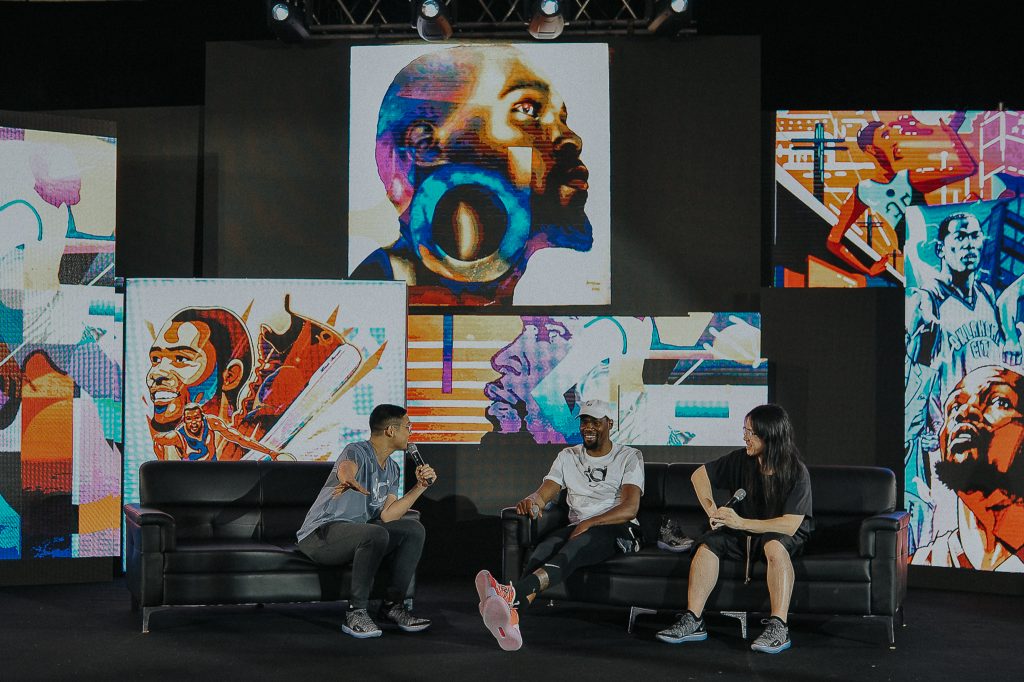 Kevin Durant and his designer Leo Chang talks with SLAM Philippines' Nikko Ramos during the Nike press conference at Whitespace Manila
According to Chang, Durant looked for a pair that can be both used during casual walks and in a pick-up game—and Durant's demand seemed to have been met after he comfortably strolled around Manila with his KD11 'EYBL' colorway and immediately suited up for the Hypercourt All-Star Challenge with young college talents in Smart Araneta Coliseum to meet his die-hard supporters.
The NBA star literally brought the storm in Manila after showing off his insane ball-handling skills, thunderous dunks, and cold-blooded fade-aways in front of his legion of fans, which drew oohs-and-aahs inside the Big Dome.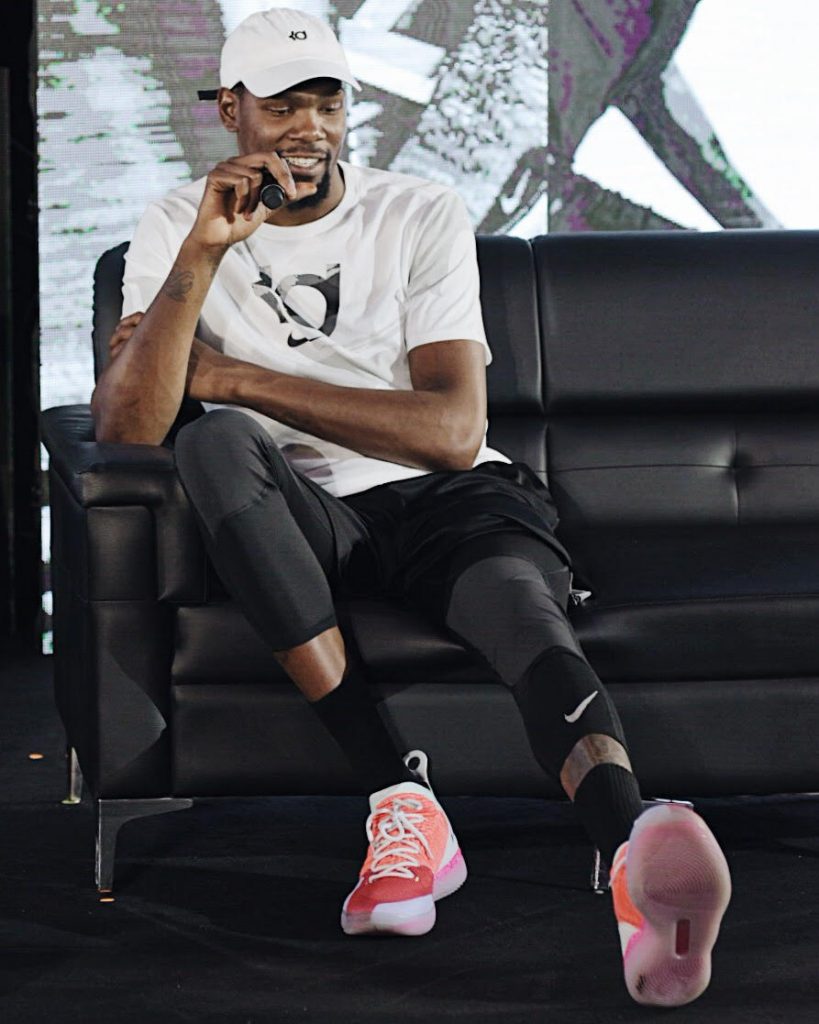 Kevin Durant rocking the KD11 'EYBL' colorway
Among the fortunate local players who got to play alongside Durant and put on KD11s were NCAA star CJ Perez, Wendell Comboy, Hubert Cani, Juan and Javy Gomez de Liano, and RJ Ramirez. Durant's opponents—who claimed the victory—were UAAP's Thirdy Ravena, Paul Desiderio, Aaron Black, and Matt Nieto who stole the spotlight after putting on Durant's cap, which the superstar lost after performing a two-handed slam dunk. After the game, Durant told the Gilas cadet to keep it as his memento for KD's Manila tour.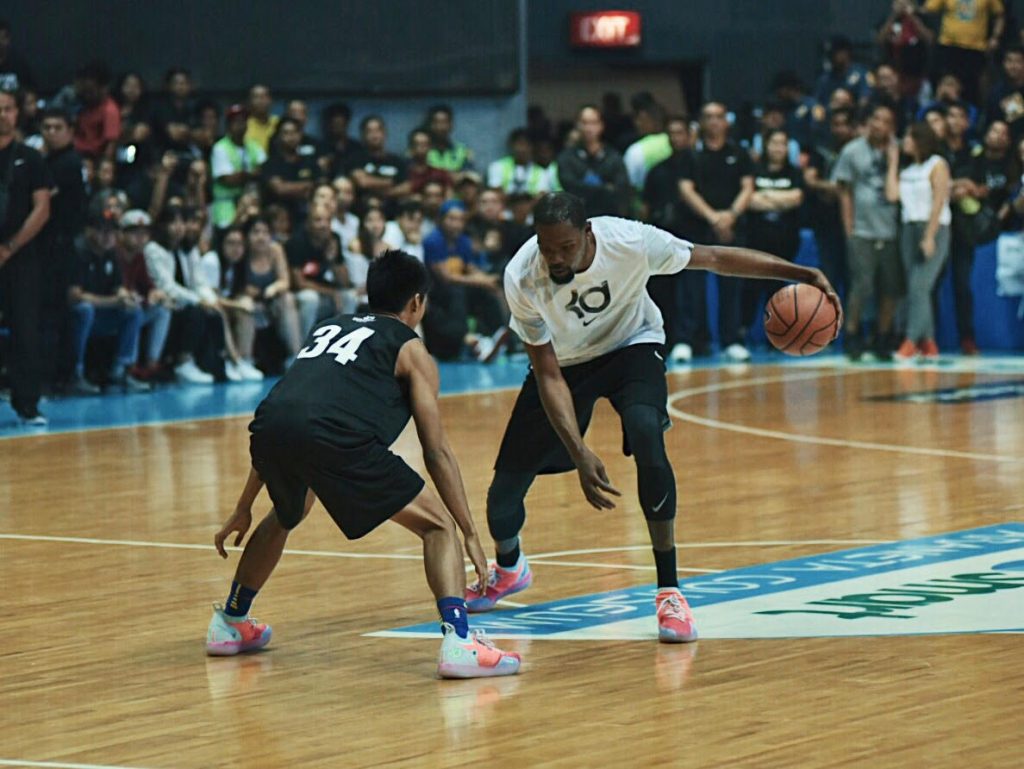 The Nike KD11 also comes in a grey palette colorway called the 'Still KD,' which was exhibited inside Whitespace Manila alongside KD artwork made by various Filipino artists to honor the champion's career upsurge with the Warriors.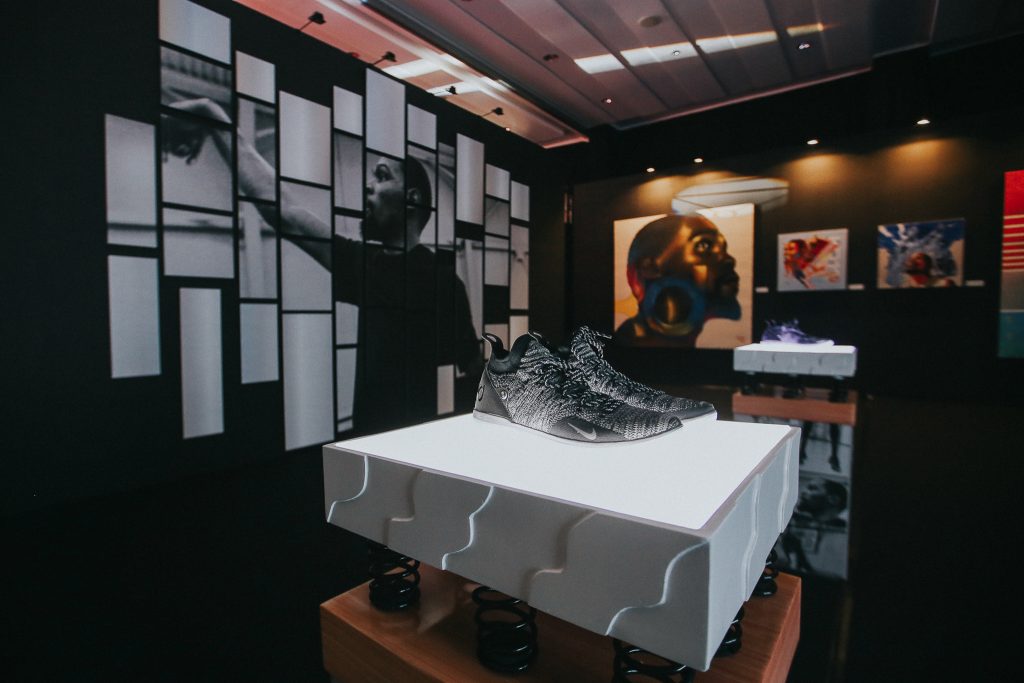 The KD11 'Still KD' exhibited at Whitespace Manila along with artworks made by Filipino artists
Subscribe to our newsletter to receive the latest sports news and active lifestyle and fitness features you need