The fact of the matter is, menstrual care is indicative of a bigger health issue that affects everyone—not just females
By Eric Nicole Salta | Photo by DIAO DARIUS/Unsplash
A woman's monthly cycle shouldn't get in the way of her chosen sport—or career for that matter.
While menstrual cycles shouldn't be considered a taboo in competitive sports or even in recreational swim sessions, the reality is that menstrual health is easily brushed off—whether in sports or in the workplace—owing to a lack of awareness, misconceptions, and the pervading stigma on the subject.
When a woman gets her period, it's a given that she experiences discomfort and pain. This then affects her performance and efficiency. Yet you'd be hard pressed to find moments in which coaches and companies have commented on and tackled the issue square on. The fact of the matter is, menstrual care is indicative of a bigger health issue that affects everyone—not just females.
At Hinge, the publisher of Multisport, Scout, Nolisoli, Preen, and F&B Report, its management took a brave step forward in being unapologetic about the issue, distributing menstrual cups from Sinaya on International Women's Day.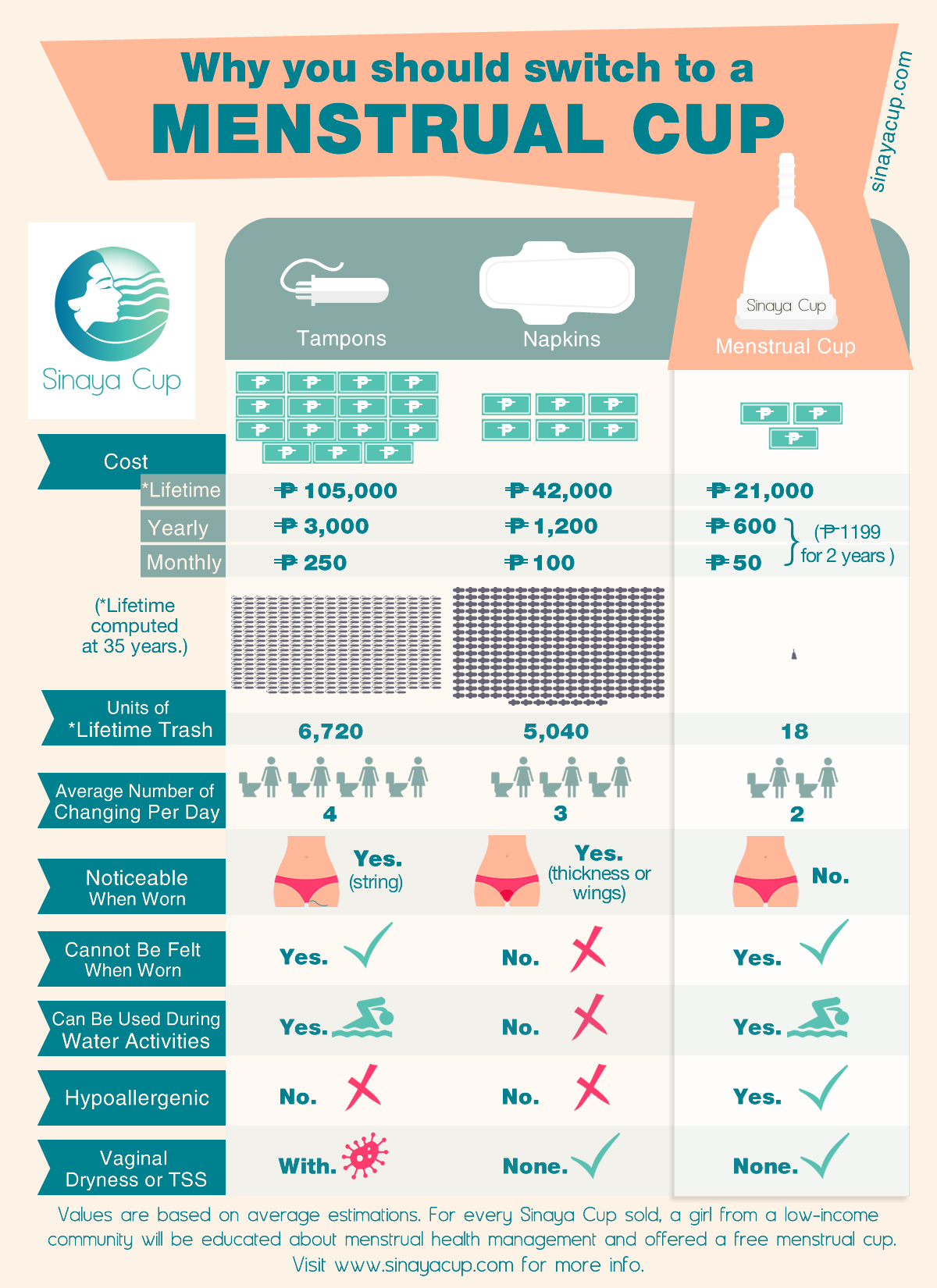 Sinaya's menstrual cups are made from medical grade silicone, which are inserted into the body to capture menstrual fluid. Unlike the usual sanitary pad or tampon, the menstrual cup holds and captures more menstrual blood—for two years!—without any leaks—making it an eco-friendly and cost-effective option that sends a gripping message about health: that other aspects of healthcare shouldn't be overlooked.
These cups are also anchored by the idea that employee healthcare goes beyond the traditional health benefits companies provide. Assessing the impact of this bold move can feel as if you're hitting the wall in the final kilometers of a marathon or gearing up for a high-intensity interval training session when you're down in the dumps.
It doesn't, really.
What this periodic pivot does is set the tone for the new direction everyone should embark on. Hinge is just here to show you how it should be done. You can even feel the free-flowing energy of the gesture running through our sister brands' ruminations about menstrual care.
In its long run in the business of publishing and content creation, Hinge has supported the progress of women, gender equality, and now even the necessity of women-specific healthcare. Employees need to be supported with these issues by talking openly and stripping away the cloak that shrouds stigmas on certain health issues. Even when it means simply distributing menstrual cups on a day like today.
Subscribe to our newsletter to receive the latest sports news and active lifestyle and fitness features you need