Marikina is full of surprises not just for shoe lovers but even for bikers too
Photos by Kara Santos and courtesy of Outside Slacker and Enso's Bike Shop
Marikina is one of the most bicycle-friendly cities in the metro, with actual bike lanes as well as numerous bike parking facilities.
The local government offers a bicycle-for-rent program for its employees and holds various activities and community events about the benefits of cycling. They even have a dedicated force, the Marikina City Bikeways Office, in charge of installing bike parking racks and bike lanes.
As a bike-friendly city, Marikina has its share of friendly local bike shops catering to all kinds of cyclists. Cyclist Bong Madriaga, who lives nearby and regularly frequents the area, shares three haunts you can pass by when you're in Marikina.
John Wilkie Bike Shop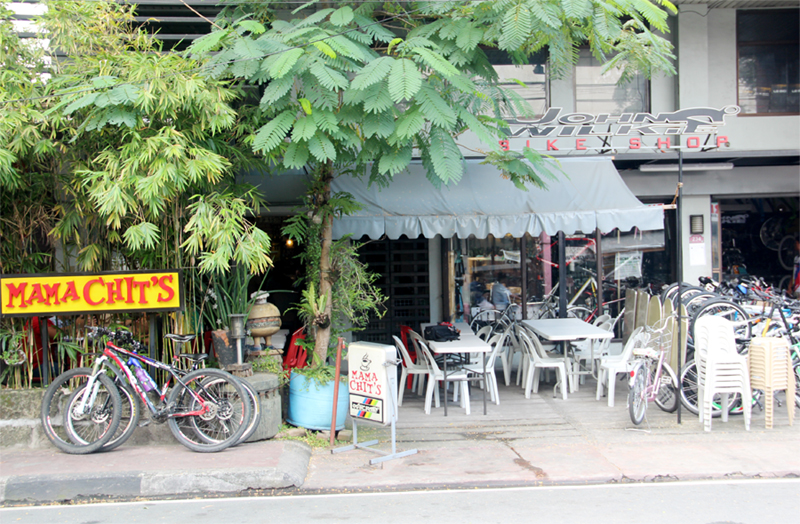 When you think of bike shops in Marikina, one name immediately comes to mind: John Wilkie's. Anyone who rides regularly in the east of Manila knows this shop. In fact, they now have several branches around Marikina.
"John Wilkie Bike Shop has been around for as long as I can remember (early '80s). The Concepcion branch focuses mainly on mountain bikes. The San Roque Branch is for road bikes but they also have MTBs. In addition to having the latest bike parts available, there are some hard-to-find bike parts that you will find still in stock at John Wilkie's," says Madriaga.
But aside from bike parts and gear, it's the service that keeps cyclists coming back.
"For many bikers, one of the top reasons for making John Wilkie their first stop is that it has the best mechanics in the metro. In both branches, they have very skilled and veteran mechanics to fix all bike problems," he adds. The John Wilkie branch along J.P. Rizal in San Roque is right beside retro-inspired cafe Mama Chit's so bikers can grab a bite while waiting for their bikes.
John Wilkie is located at 621 J.P. Rizal Street, Concepcion 1, Marikina City
Enso's Bike Shop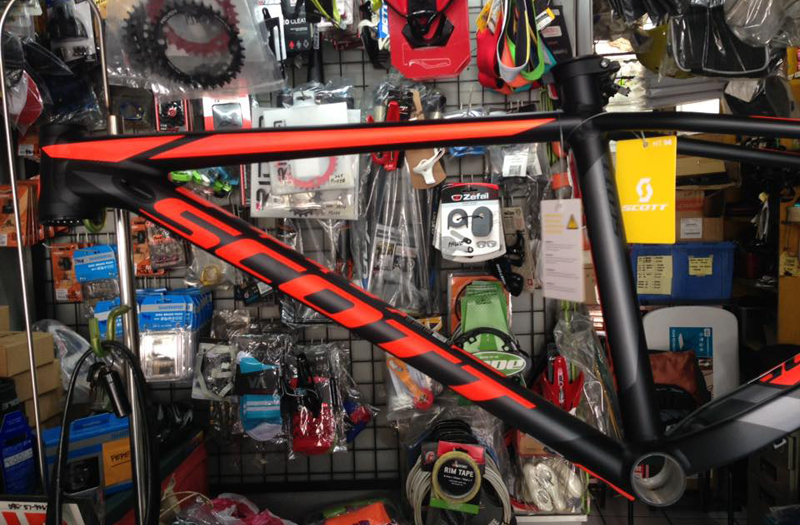 Located on J.P. Rizal Street in Calumpang, Enso's Bike Shop is another popular shop in Marikina, offering quality bike parts and more. "Enso's Bike Shop is also managed by John Wilkie's son-in-law Jay Contangco, husband to Pita, John Wilkie's daughter" says Madriaga.
With the family's strong experience in the bike industry, you can't go wrong here. Enso's Bike Shop carries brands like Veloci, Cannondale, Specialized, and LaBici Frames as well as all the basic cycling gear like cycling shoes and helmets.
Aside from being a bike-friendly city, Marikina is also becoming known as a rising food destination. If you're biking with your significant other, there are a lot of unique and quirky bike-friendly restaurants ideal for bike dates around the J.P Rizal area including Industriya Marikina, Rustic Mornings, and Patio Vera.
Enso's Bike Shop is located at 58 J. P. Rizal St, Marikina City
Bike 101
Bike 101 is another go-to bike shop frequented by cyclists in the general area. Though technically no longer located in Marikina (Pasig side of Marcos Highway), the shop is still within cycling distance in the neighborhood.
"Bike 101 has a good showroom, even better than John Wilkie's and the price range of the wide selection of products is very competitive. They carry the Atomic mountain bike brand," says Madriaga.
Bike 101 is located along F Mariano Corner Marcos Highway, Dela Paz, Pasig