He's just damn good at everything he does, but here's to hoping Matteo Guidicelli sings his way into a full distance race in the future
Photos by Artu Nepomuceno | Assisted by Ignacio Gador
Even after five years in triathlon, Matteo Guidicelli isn't letting up in the sport.
More and more celebrities may be getting into triathlon, but he's still one of the first you associate and identify the sport with. And that says a lot about his archetypal character. Why? Because he doesn't come across desperate to reach for greatness. Guidicelli is natural but prepared for the task, whatever it is that may come his way. That alone speaks volumes on why this assured man connects with everyone without any explanation.
You may not be seeing much of him on television, but rest assured that Guidicelli and his team are cooking up something big in the next few months. Right now, he's working on making it in the music scene. "It's a plan talaga not to be in a teleserye."
He just released his single "Hey" and is set to follow it up with an album in the next month. This nine-track record sees Guidicelli looping in and out of '90s rock, painting a portrait of his story and journey so far. "This album is all about being yourself and proud of who you are and not pretending to be someone else," he says, as if stressing the need for embracing diversity and acceptance in these trying times.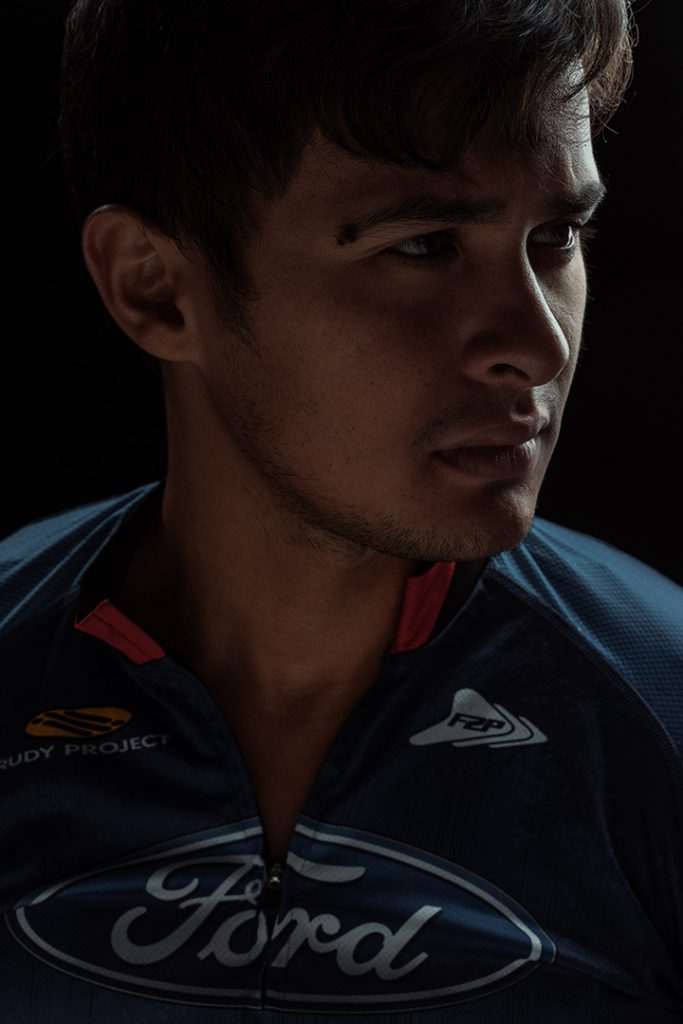 There is a unique power to Guidicelli whether racing out in Cebu or rehearsing tracks with industry legends Ira Cruz and Nathan Azarcon or poking fun at himself with Bogart the Explorer in his video's playful production. He creates a vibe, sometimes unaware of it, each time he dips his toes into something. And maybe that's when he's most effective, when he's completely unafraid to dive deep into projects he cares about. Which in turn finds him refining his craft, even if it means taking necessary hits to move forward.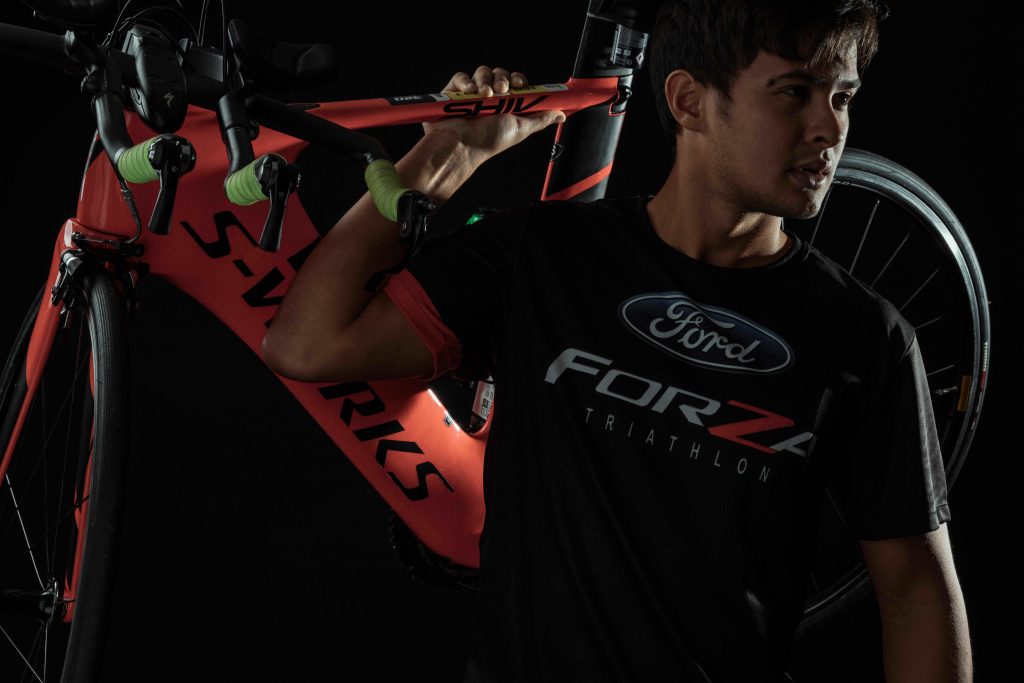 In the last Ironman 70.3 in Cebu, despite being the crowd favorite, Guidicelli, unfortunately, wasn't able to beat his personal best, partly due to the rough currents that messed his (and a lot of other athletes, too) rhythm and timing. "We trained hard for that, but the race conditions were very difficult that day, sa swim pa lang sira na," he says. "The swim was plus 10 minutes na kaagad because of the current but I had my fastest bike split there out of all the Ironman events I did."
Yet despite the setback, there's redemption in how he deftly marries triathlon and career. How he does it? It's less about fitting the two together and more on adapting a generally active lifestyle.
"Triathlon has become a lifestyle," he says. "It's embedded in my day, so there's always exercise involved. There's not a day with no exercise or else it'd be like a super useless day. Kailangan may ginagawa, something active at least a 20- to 30-minute run." Even his cousin Donikko Fernan was influenced by Guidicelli's intensity. "I've been doing triathlon now for a year because of him. He always pushes me to improve my time. Magkasabay talaga kami mag-train and sa ngayon hindi ko pa talaga kaya si Matteo, but one day!"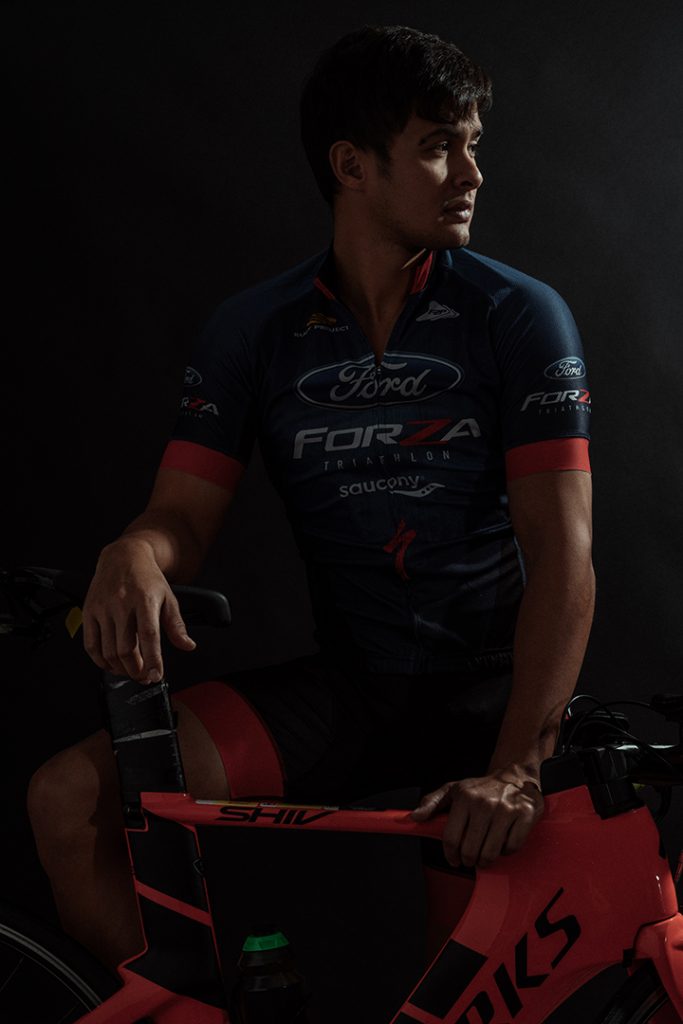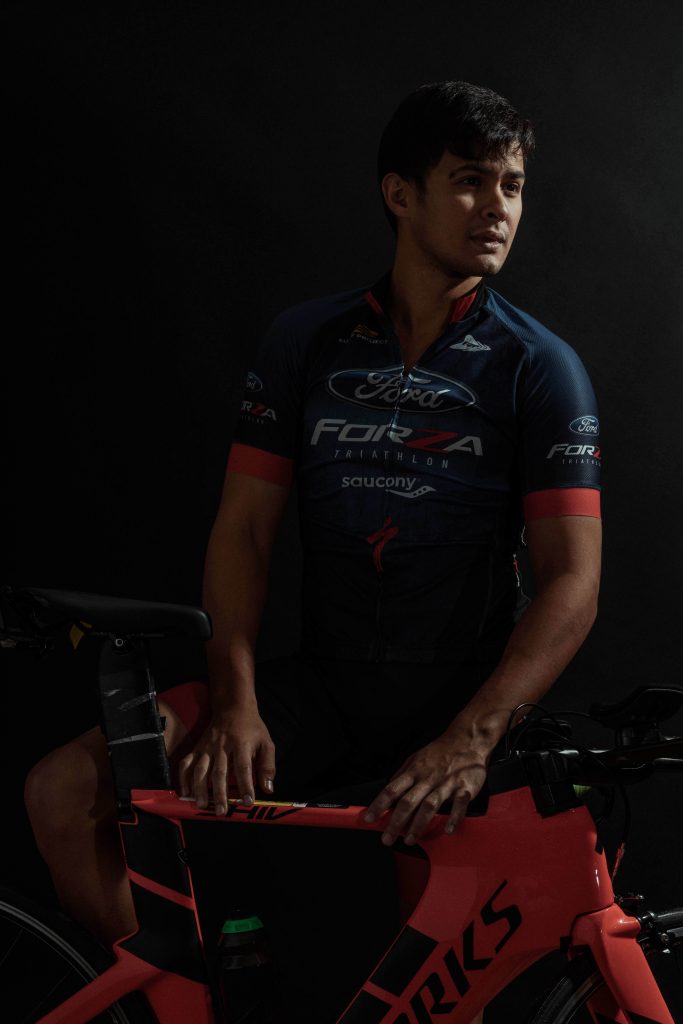 And it may be triathlon off-season now but definitely not for fitness. "I'm always exercising but in triathlon, I kind of eased down so what I do now I just run a lot on the treadmill. That's my maintenance every day and I do a little weight training. I started to dribble in CrossFit a little bit but only lightweight stuff."
When asked if a professional career in triathlon was a possibility, he declines, saying "when we started triathlon that's when I was so inspired. I wanted to be fast, but I came to the point where sabi ko 'di ko naman 'to trabaho. So, I have to be realistic with myself. I'll do this but I cannot force myself, my body to be as fast because I don't have the time for that so I work with what I have and just be realistic with myself."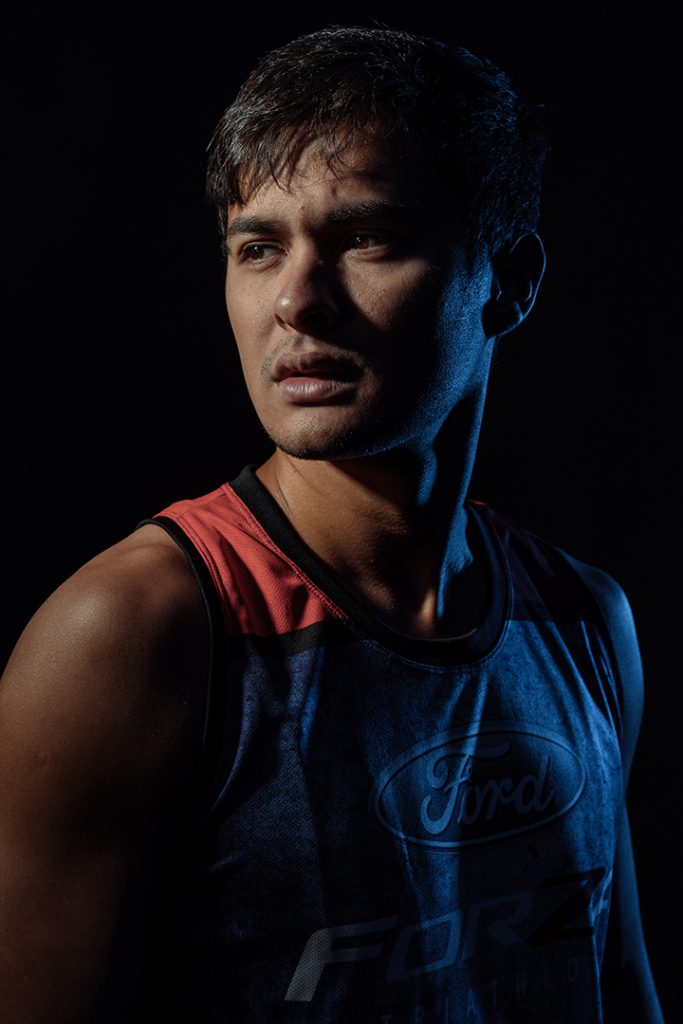 "I've come to the point where I really have to balance out everything. I'm doing it because I love the sport, I love the vibe, I love the people around it. That's why I'm doing it, not because I'm earning money from it. I'm able to influence people. Triathlon is something I do for myself."
It could be argued that despite not being a professional athlete, Guidicelli has made large strides in his career necessary to challenge the idea of what it means to last in both the sport of triathlon and in the competitive entertainment industry. You don't create a triathlon team that supports fellow athletes or last a decade in showbiz for nothing, after all.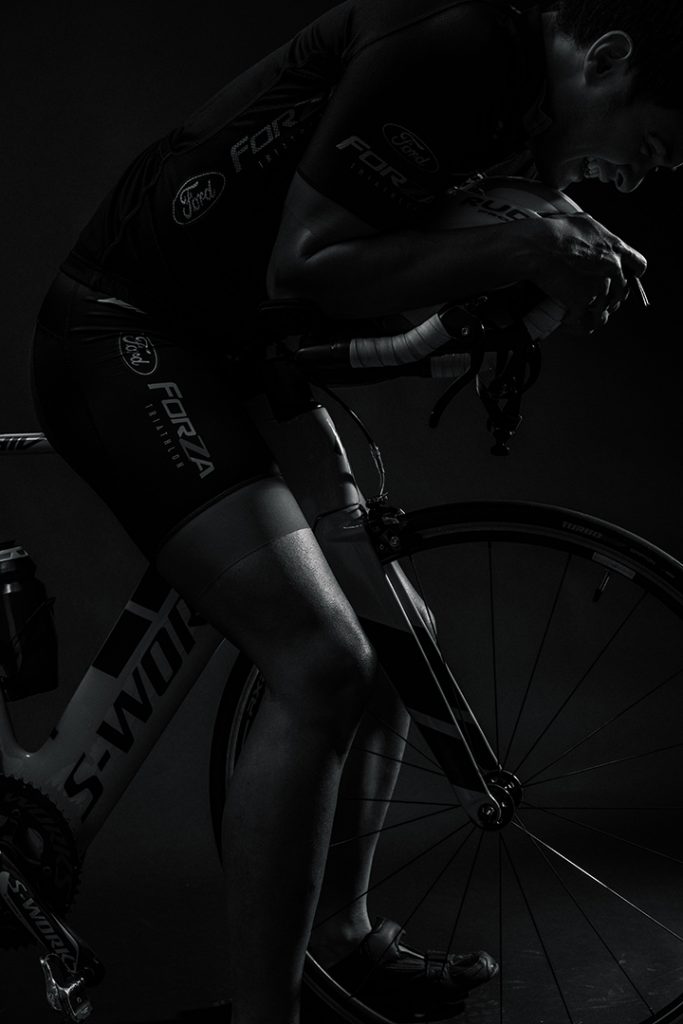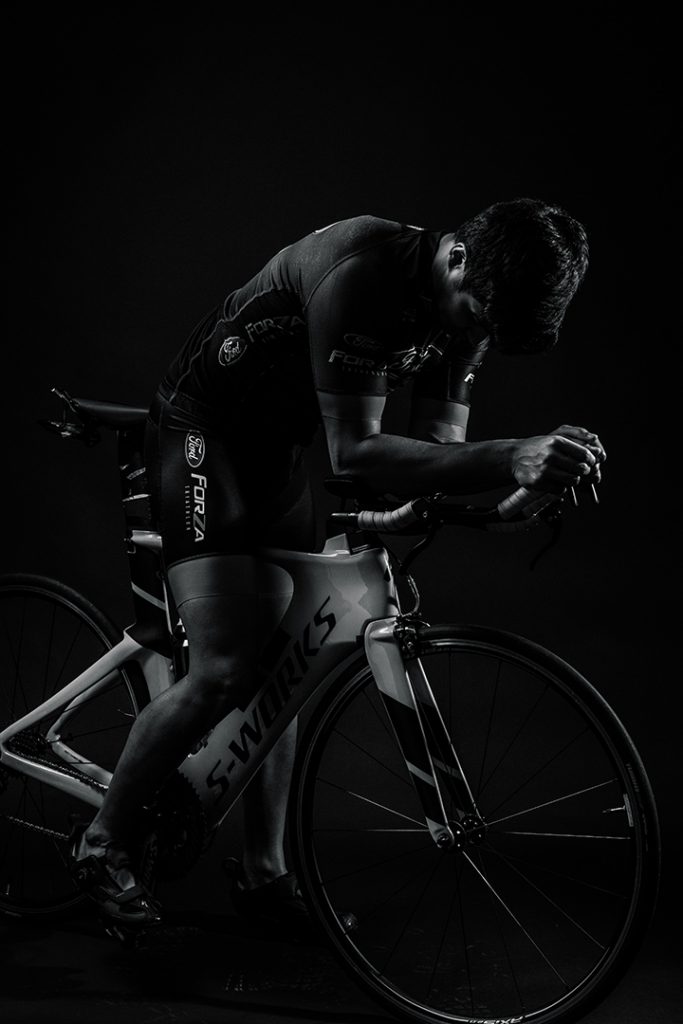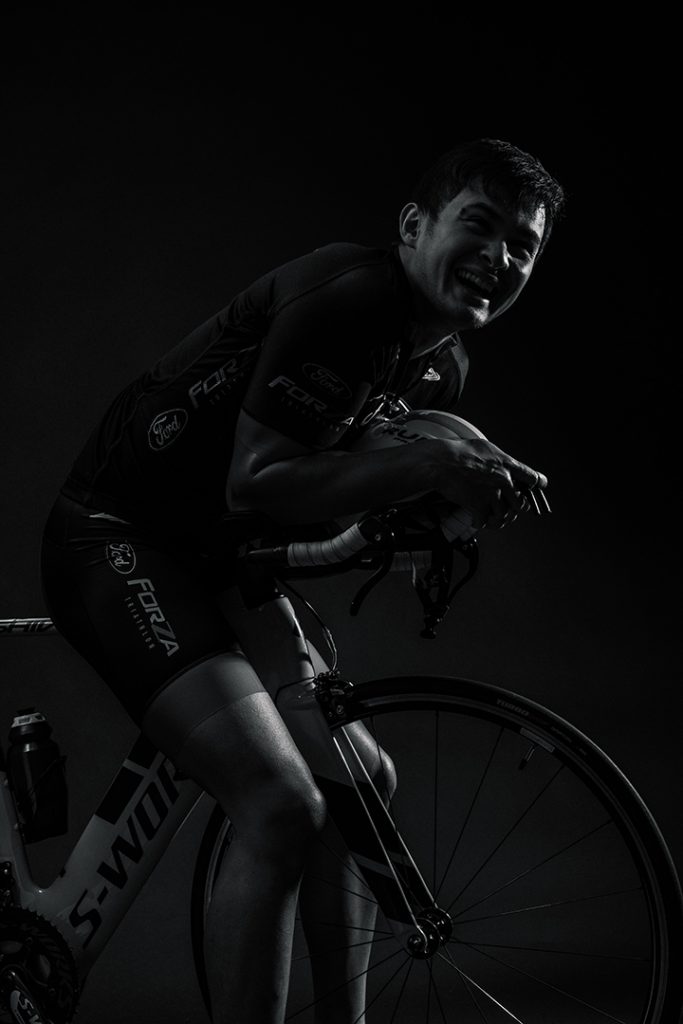 On the subject of his future race plans, Guidicelli did say he'll be joining Ironman 70.3 in Davao, which happens to be a day before his birthday. But he's still undecided on whether he's going to compete in an Ironman—whether next year or in the future. "'Di pa 100 percent sigurado pero if ever I plan to do it, I'm going to really have to start training for it kasi medjo mahaba yan! It takes long hours of training."
The wait however will be well worth it.