With rivalries, we become part of something bigger than ourselves
Photos by Tristan Tamayo
"Isaac Go for the win!"
"Sayang, pare. Just that one last play."
"Finally! Champs ulit!"
"Kawawa 'yung Mbala. Last year na niya, di ba?"
I heard so many variations of those quotes and more as I walked to a nearby condo in Cubao for a nice, quiet Sunday dinner on Dec. 3. I'd made an effort to place my order in the afternoon, while the game was underway, and then picked it up right as people were leaving the Smart Araneta Coliseum—that "Smart" branding still takes some getting used to—so I could avoid the unusually dense dinner rush. While walking away from the Big Dome, I was a rare black dot in a sea of blue and green—a lone stoic in a mix of euphoria and dejection.
It had been over a decade since I was last invested in the Ateneo/La Salle rivalry. Back then, I was a high school student who wanted to eventually study in The Ateneo and root for the Blue Eagles. It seemed but a fitting sequel to the Jesuit education I'd grown up with. But somewhere along the way, things changed and I ended up going to the University of the Philippines instead. All of a sudden, it didn't make sense to root for another school, to invest in a rivalry I had no business being part of. It also didn't help that my own school's basketball team couldn't even close out games and win. That pretty much killed any passing interest I had in the UAAP.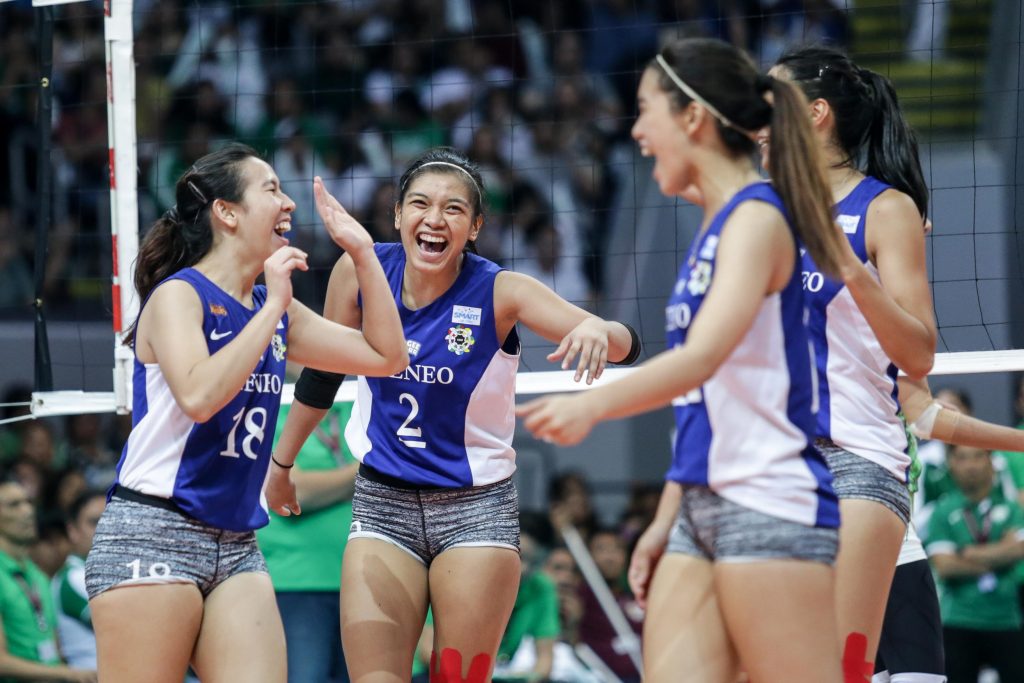 And yet, every time Ateneo and La Salle met each other on the hardwood, the universe always seemed to make it a point to let me know. Sure, it didn't stop the world the way Peak Manny Pacquiao did. But my Facebook and Twitter would be full of #Animo and #OBF posts, let alone highlights of the latest Ben Mbala dunk or Isaac Go jumper. No matter how I tried to zone it out, I couldn't escape it. When those two teams met, Ateneo/La Salle was the conversation.
***
There's something fascinating about how rivalries simultaneously bring people together, while also draw that line in the sand. For as long as you're invested in a rivalry, you're involved in a relatively safe and wholesome version of if-you're-not-with-us-you're-against-us. You're either pro-Celtics or pro-Lakers, pro-Alaska or pro-Ginebra, pro-Nadal, pro-Federer, or pro-Djokovic.
It makes sense, particularly in our country's context, given that we're predisposed to be inclined towards cult of personality figures. Look no further than our political landscape where people are divided not based on political parties but by the specific people who galvanize them into identifying as a ka-DDS or otherwise. It could be because you identify with the actual person, with their background or story, or with whatever principles they espouse.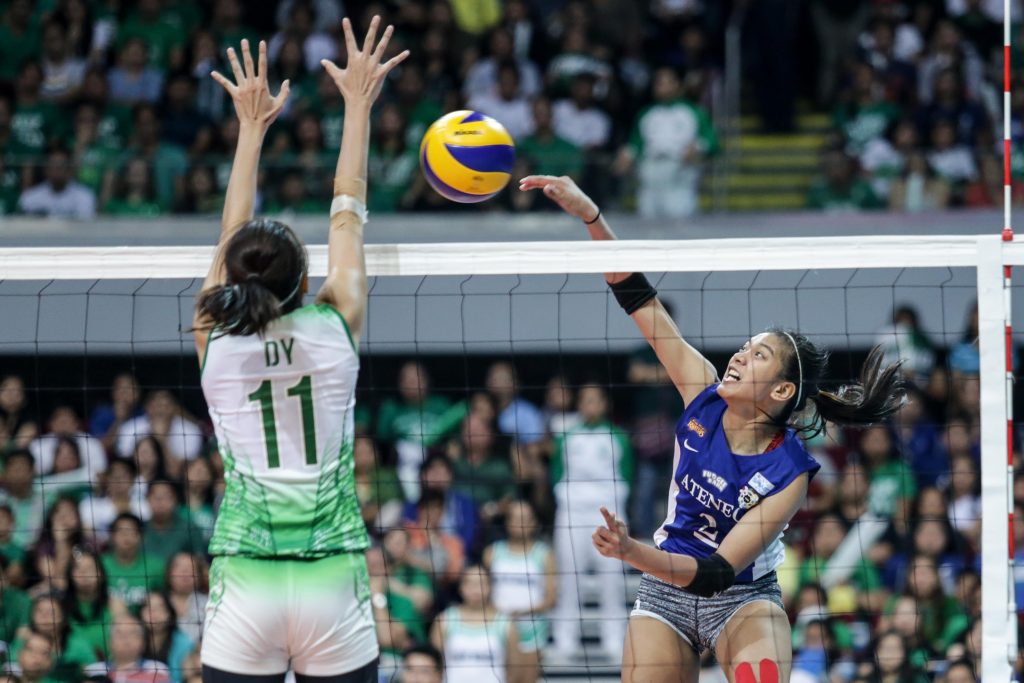 In a similar way, you could be a Filipino sports fan who's never stepped foot in Boston and yet your admiration for Larry Bird's legendary career converted you into a diehard Celtics fan, the same way a Kobe Bryant devotee ended up being a Lakers fan by default. Those who support Duke University in the NCAA tournament in the US don't generally do it for the college players—most of whom only stay on campus for a year before declaring for the NBA Draft anyway—but for coach Mike Krzyzewski, whose system has produced countless NBA players over the years, leading to his stint as the coach of Team USA. Robert Jaworski was the face of an entire barangay, one that spanned across socio-economic backgrounds, regions, and even generations, uniting Ginebra fans everywhere.
Even the Ateneo/La Salle rivalry, which has always been about the institutions, has given birth to individual rivalries over the years like Enrico Villanueva/Joseph Yeo, Kiefer Ravena/Jeron Teng, and Alyssa Valdez/Mika Reyes. In a way, getting behind the person in the rivalry—rather than just the organization—justifies your support for the team, even when you can't necessarily identify with the team itself. That explains how some people who are neither from Ateneo nor from La Salle can be so invested in the Ateneo/La Salle rivalry, the same way someone who doesn't even touch gin could identify as part of Barangay Ginebra.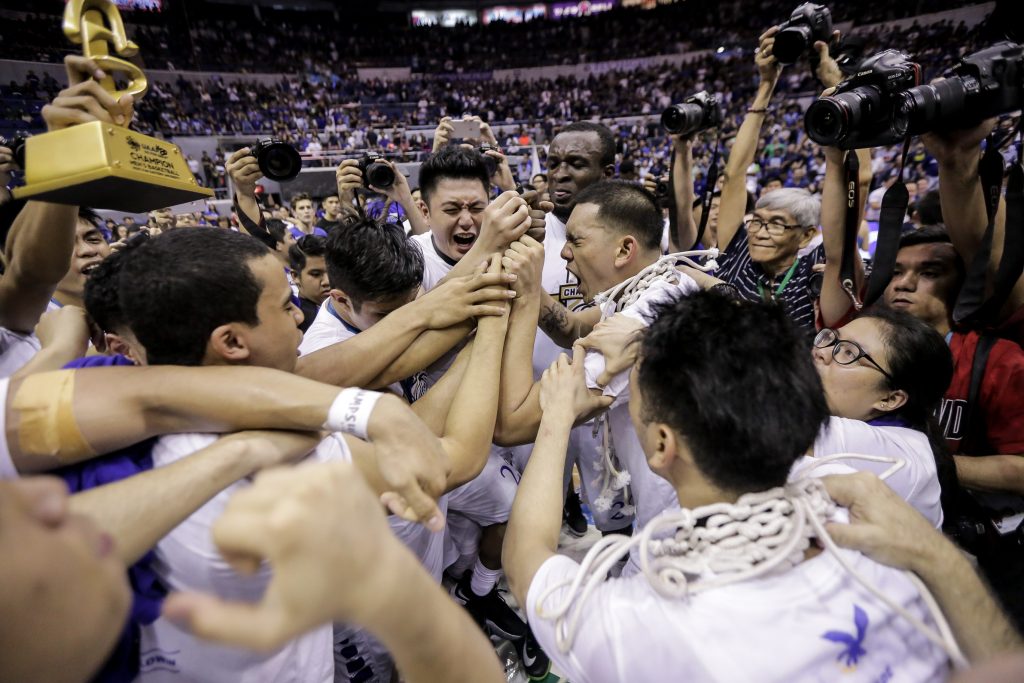 As sports fans, the closest we'll ever get to the action is by vigorously cheering on the teams we root for and brazenly jeering for the teams they're playing against. For those of us who'll never know the feeling of stepping onto that court where the lights shine the brightest, screaming our hearts out—and potentially talking trash at supporters of the rival team—is our way of rallying our guys, of contributing to that W.
***
Of course, it's very much different when you're the people actually playing in these games.
For virtually all of his time in the public eye, Kiefer Ravena has been known as Jeron Teng's rival. They're only one year apart in age, with Ravena being a year older, and have played for the national team since 2008. Ravena then went on to Ateneo while Teng ended up wearing green for La Salle. During their time in college, Ateneo/La Salle games weren't just about the schools because there was also the impending Kiefer/Jeron showdown, waiting to have another chapter added to it.
Ravena shared during an interview for last year's Scout double cover issue with Teng that both of them find it funny how their individual rivalry ultimately overshadowed the actual game at times. "Kiefer/Jeron lang ang tinitingnan niyo, but my teammate's scoring 20 points already," Ravena mused. That said, he also believes that the rivalry is something worth missing now that he's graduated to the pros. "It just brings out the best in you," he says, "what to do to improve yourself so you can compete. At the same time, kaibigan ko rin 'yun eh. 'Di rin ako magpapatalo talaga 'pag kaibigan ka." (At the same time, that's my friend, too. You won't allow yourself to lose to your friend.)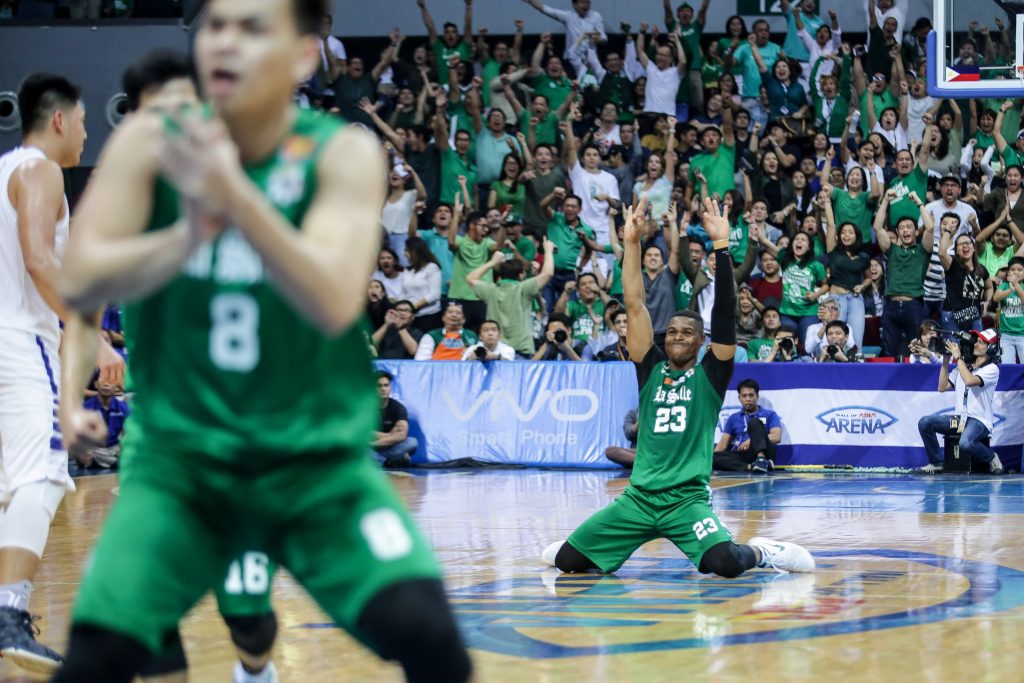 Alaska Aces guard JVee Casio knows that feeling all too well himself. He followed in the tradition of great La Salle guards, leading the team to a UAAP Championship in 2007. Being part of the iconic narrative himself, he acknowledges how the rivalry ultimately brought out all the competitive spirit in him, and how it pushed both sides to be the best they could be in front of one another.
When asked which moment during his time in the Ateneo/La Salle rivalry stands out to him, he mentions his first Ateneo/La Salle game in 2003. "I'd never watched [an Ateneo/La Salle game] prior to my rookie year," he narrates. "But you know the hype. Everyone's telling you about it. Once you're in there, running from the dugout to the court, iba 'yung atmosphere. Kinilabutan ako pagkalabas ko ng court noon eh!" (The atmosphere changes. I got goosebumps when I got out on the court!)
It's a sensation that stays with him, a full decade after he won his UAAP Championship and became co-Finals MVP alongside former teammate Cholo Villanueva. The big fight feel remains, "even as a spectator, ngayong tapos na ako," he says.
Yuri Escueta was one of Casio's teammates and classmates when they played high school basketball for the San Beda Red Cubs. Unlike Casio, Escueta suited up for the Ateneo Blue Eagles in college,  becoming one of the key figures in the late 2000s' chapter of the Ateneo/La Salle rivalry. In fact, he was Chris Tiu's co-captain on the 2008 championship team, which kicked off a run of five straight UAAP titles for former coach Norman Black.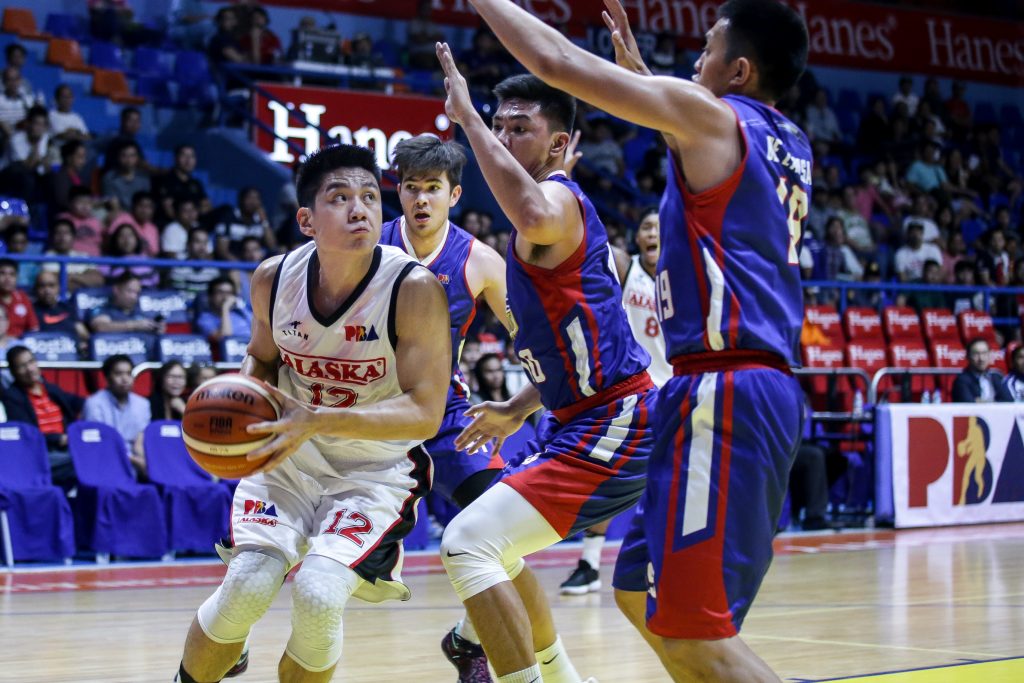 Today, he is the head coach of Ateneo's varsity basketball training team, or Team B, guiding the next generation of Blue Eagles, some of whom might get called up to Team A one day and be part of those heralded Ateneo/La Salle games. He shares Casio's take on the importance of rivalries. "It makes you work and prepare harder every day in anticipation of meeting your rivals in the future," he relates, "making sure that you get that W (win)."
***
It's so easy to get sucked into a rivalry and to pick a side because it seems so natural for us humans given our desire to be competitive. But does sports need rivalries to begin with?
The easy, capitalist answer is yes. For example, NBA legends Larry Bird and Magic Johnson were bitter rivals dating back to their college days in the late 70s, which led to the revived rivalry between their teams, the Boston Celtics and the Los Angeles Lakers, in the 80s. But according to their book, When The Game Was Ours, which they co-wrote with veteran ESPN columnist Jackie MacMullan, it wasn't until Converse brought them together for a shoot for a marketing campaign that they began seeing each other as friends. Locally, Ravena and Teng have endorsed products together, including light bulbs, of all things.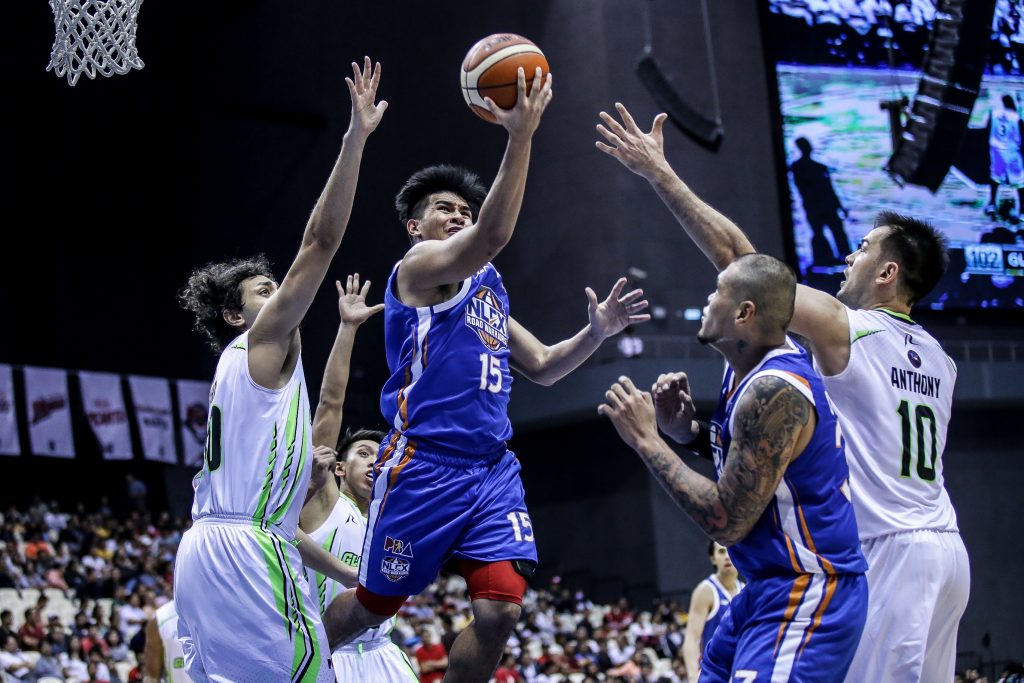 Ultimately, Ravena says that as players, they can't really control how rivalries work. "Even if I [wasn't] from Ateneo, I could probably call FEU and UP my rival anytime," he wonders. "Just because there's this inner—may hugot ka na kalabanin sila eh. That's your rival already. For the pinakamababaw na rason, na definition ng rival, 'yun na 'yun. There's just this angst every time na kakalabanin mo sila, gusto mong talunin 'to." In the end, he agrees with Casio and Escueta, who came before him in the storied Ateneo/La Salle rivalry—that it drives them to tap into that next level and be the best versions of themselves.
***
Sometime in June 2008, I was working out at a gym with two of my best friends from high school. We'd just graduated then and were about to start our first semesters in different schools. During our workout, we were watching Game 6 of that year's NBA Finals. It was a showdown between our favorite teams: my Boston Celtics and their Los Angeles Lakers. The game was essentially a squash match, a 131-92 romp that sealed the deal for the Celtics to win their 17th NBA Championship, against their most heated rivals, to boot.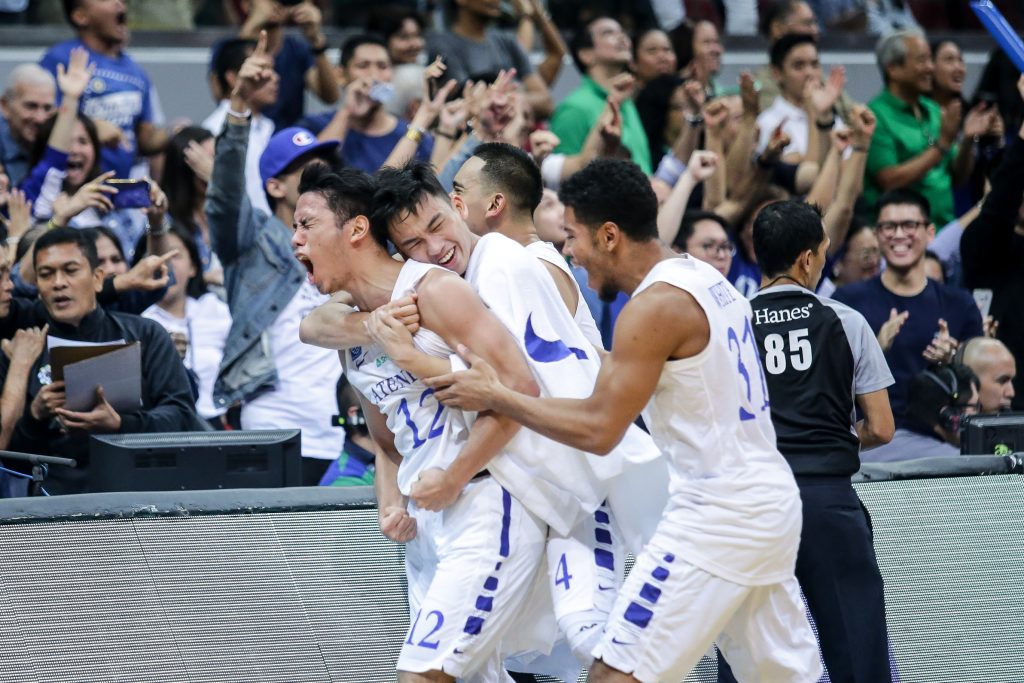 I'll never forget feeling extra motivated to show my friends up during our workout, while talking trash to them because my team was on its way to winning the title. I'll also never forget how unnecessarily sore my body was from pushing itself during that workout. In a weird, twisted sense, the pain was all worth it because in that moment, my friends and I were part of the Celtics/Lakers rivalry. They wore their figurative purple and gold, while my heart bled Celtic green. We knew that the rest of our lives were about to begin, and in many ways, that workout was a farewell to our glory days of being together. But in that moment, while that rivalry divided us, it also united us and let us be part of something much bigger than ourselves.
We just didn't know it at the time.