Three cycling destinations, (including two volcanoes!) to add to your bucket list
Photos courtesy of Outside Slacker
Have you planned out your epic rides for the year yet? For those who have yet to kickstart the year with a good ride and need a dose of inspiration, here are three destinations in the Philippines worthy of exploring by mountain bike.
Mt. Pinatubo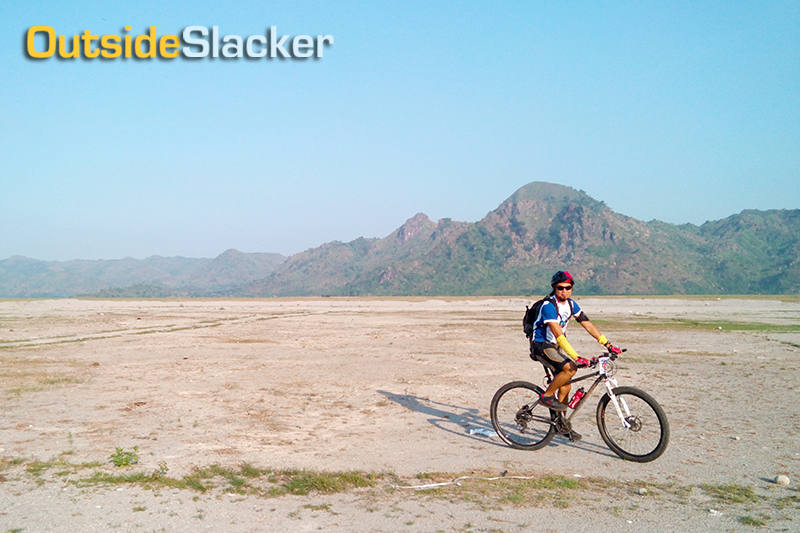 If you want out-of-this-world landscapes and challenging terrain for your biking adventure, considering biking to Mt. Pinatubo. This active stratovolcano in Zambales is located on the tri-point boundary of Zambales, Tarlac, and Pampanga. While most tourists do day hikes via 4×4 jeepneys from Capas, Tarlac before continuing the trek on foot to the crater lake, there's something really epic and fulfilling about being able to conquer the lahar and sandy terrain on two wheels.
For a mountain biker, Mt. Pinatubo presents various challenges. From the scorching heat and desert-like landscape to the countless streams and rock gardens you need to negotiate to get to the lake, Mt. Pinatubo provides a challenging but unforgettable ride. Bikers without vehicles can get to the jump-off point by riding a Victory Liner bus heading north and getting off at Capas, Tarlac (travel time is three hours).
Best time to go to Mt. Pinatubo: Go to Mt. Pinatubo from December to May. Even if you're riding bicycles the whole way, your group may be required to rent a 4×4 jeepney as tourism policies require visitors to be accompanied by a jeep when visiting the crater lake. Since you'll be paying for it anyway, you might as well bring a few non-biking companions or use the jeep to stash your heavier gear. Take note that there's a 10am cutoff at the Sta. Juliana tourism office.
Mayon Volcano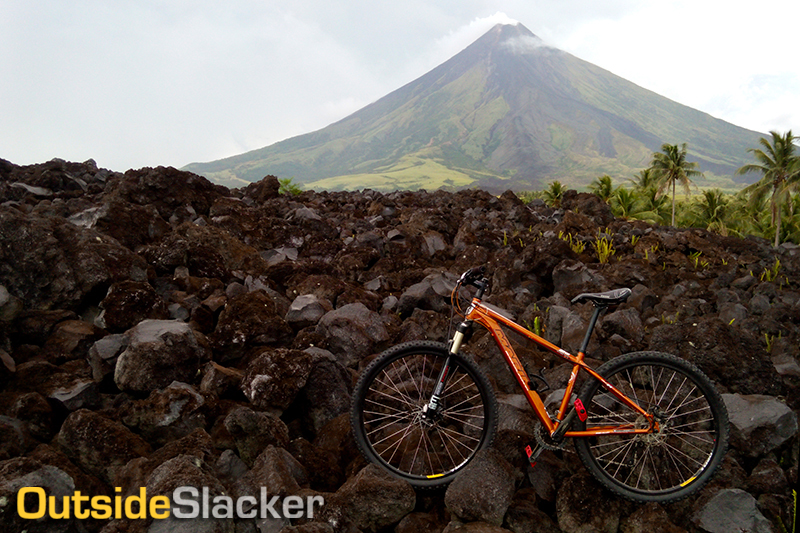 Renowned for its perfect cone, the surrounding landscape has become a top destination for adventure-seekers who ride ATVs on the demanding terrain leading up to a lava wall.
If you want more of a challenge, bring your own bike or rent mountain bikes from Motoragon Bicycle Shop and Bike Tours in Legazpi City and ride all the way up to the six-kilometer stretch of lava debris formed in 2006, which offers 360-degree views of Mayon and overlooks Legazpi City.
Best time to go to Mayon: Normally, the best time to visit is between March and May. It's not recommended to visit during rainy season (November to January) because it is more dangerous. However, because of the ongoing eruption, the six-kilometer danger zone marker at the perimeter of Mayon Volcano is currently off-limits. Who knows how the terrain will change after this?
Cordillera Region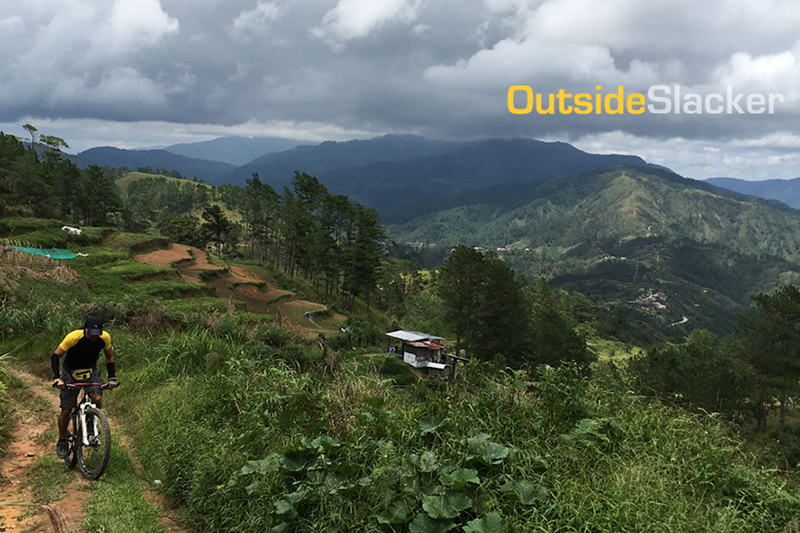 While not volcanic in any sense, the entire Cordillera region is a major destination for bikers, with trails of varying degrees of difficulty. You can find testing cycling trails all around Banaue, Baguio, and up to Sagada. If you like rides surrounded by beautiful mountains, rocky roads, pine forests, lung-busting climbs, and adrenaline-pumping rocky descents, this is where you should make your cycling pilgrimage.
For those with only a weekend to spare, Mt. Ugo, a spectacular mountain in Nueva Viczaya and Benguet offers a great destination not just for hikers but bikers as well. Intermediate bikers will enjoy the uphills and ultra-technical trails as well as the stately pine forests and spectacular views similar to higher points like Mt. Pulag.
Best time to go to Cordillera: During the dry season between November and April. Every April since 2010, the Cordillera Conservation Trust stages the Cordillera Challenge, an epic mountain biking race covering 200+ kilometers that offers an experience bikers will never forget.