At the first ever Ironman 70.3 Davao, this young Mexican outlasted all the other pros—world champions included
Photos by Javier Lobregat and Tristan Tamayo
It had almost been four hours since gunstart—the Davao heat glinting off the bleachers brimming with eager onlookers, cameras restlessly shifting, medals ready for awarding—when an athlete finally crossed the finish line.
Mauricio Mendez took slow, resigned steps towards the crowd, finally yielding to his exhaustion. Hands atop his knees, head slightly bowed, the young athlete also perhaps felt a bit of relief—the race didn't begin in his favor, after all.
In fact things only started to pick up for him in the final few minutes of the competition. For a while, most people were convinced that it was going to be last year's Ironman 70.3 Cebu champion Tim Reed who was going to take first place.
Yet there they were: Two solid minutes that secured a blissful victory for Mendez, an unassuming prodigy perfectly contented to be doing what he does. You can see it in his face, the gratitude. For how many young people can say that they've figured out what they want to do for the rest of their lives? At 22, Mendez has already won multiple triathlon championships worldwide. He's also convinced that competing in triathlons is what he wants to do for the rest of his life.
A father and son story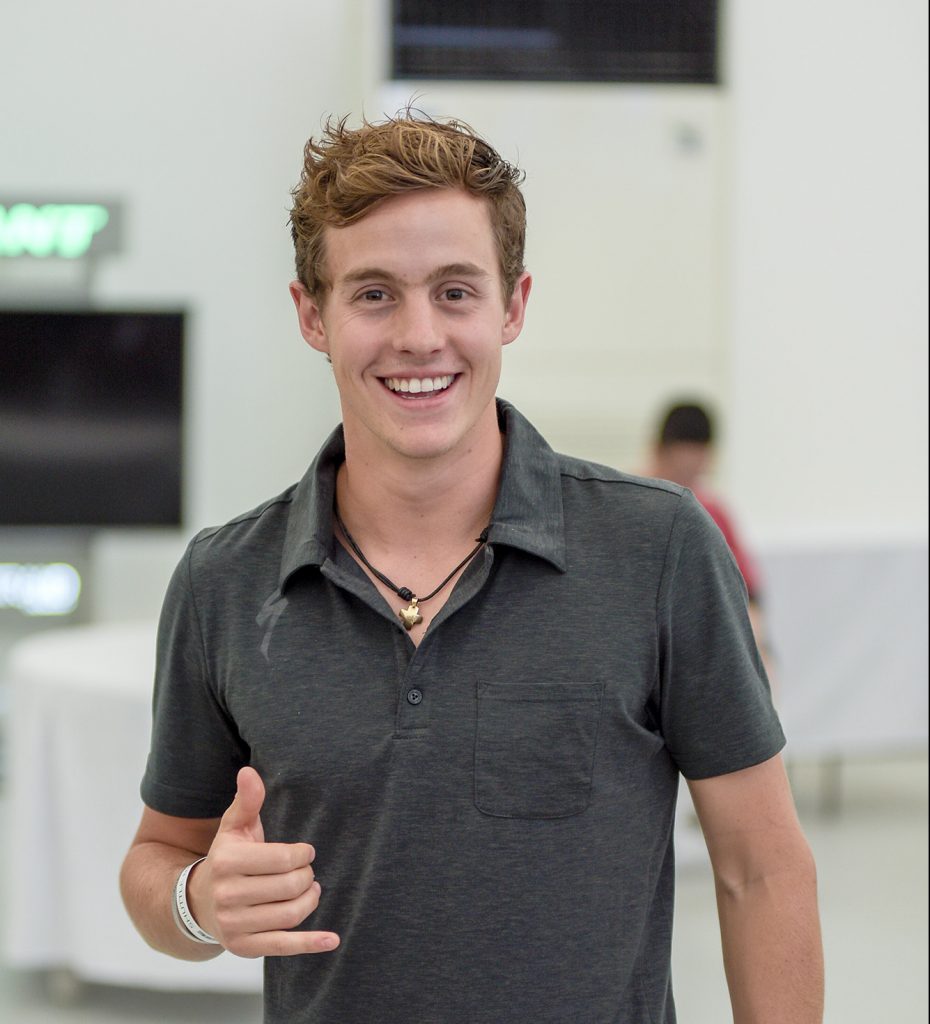 Encouraged by his father, whom he cites as his number one supporter, Mendez started swimming at the age of four. When he turned 10 years old, his father introduced the idea of competing in triathlon. "It's really a father and son story. My dad and I start everything together, so he actually got into the sport [triathlon] the same time I did," said Mendez in an interview in 2014. It was in one of these first few races that an epiphany came to him: "I was competing in the 9-11 age group, and I got second place. And then I was like, 'I really want to do this.'" All this at a time when the idea of seriously pursuing high-stake endeavors hasn't yet seeped into the consciousness of most kids his age.
He's since trained with his dad until late 2013. At 18 years old, he started training with 2012 XTERRA champion Lesley Patterson. "It's a great experience to be trained by someone like her. She really teaches you to push your limits," says Mendez. But his father continues to be a key figure in his triathlon career. "He tells me that success is being able to live life your own way. He's always just there to support me and catch me whenever anything goes wrong."
On other passions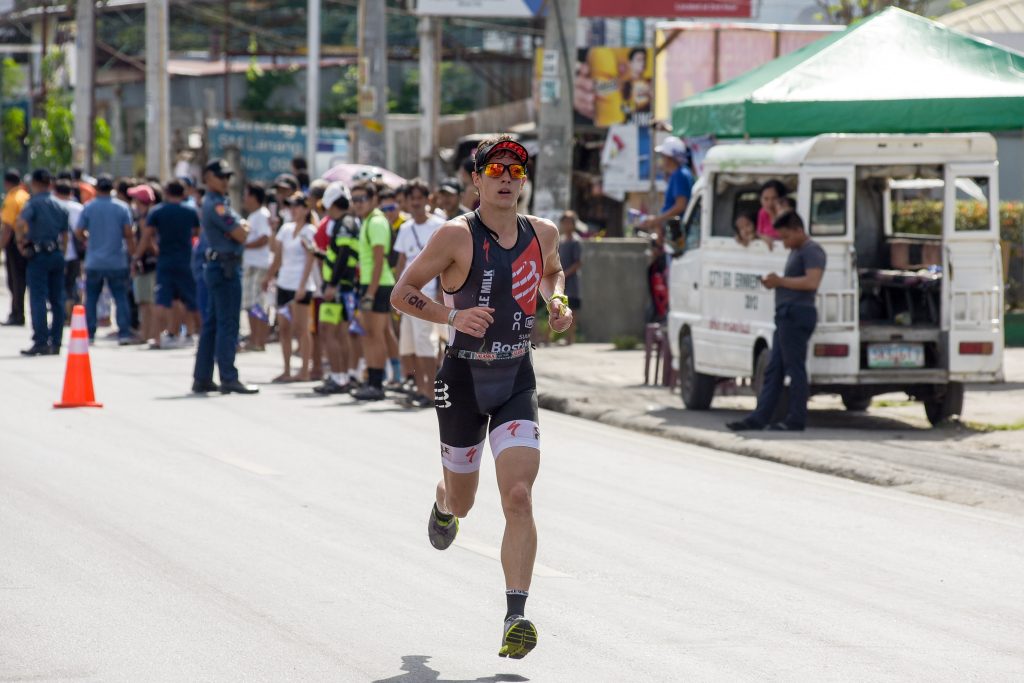 Given his age, the range of his talent, and the assured way he approaches his sport ("Triathlon is a lifestyle. You really have to live it."), it's not a surprise that Mendez has become a subject of a certain kind of attention. At the Ironman 70.3 Davao press conference last Friday, Mendez was the only athlete that was asked personal questions, ones that dared to breach even his dating life.
But outside the world of professional triathlon, the 2016 XTERRA world champion credits very few things as his passions. Next to sports, his other passion is coffee: "I always love a nice coffee." He also loves his hometown Mexico City, saying in an interview in 2013 that "being a professional athlete in Mexico City is interesting. I'm training there all the time."
Future plans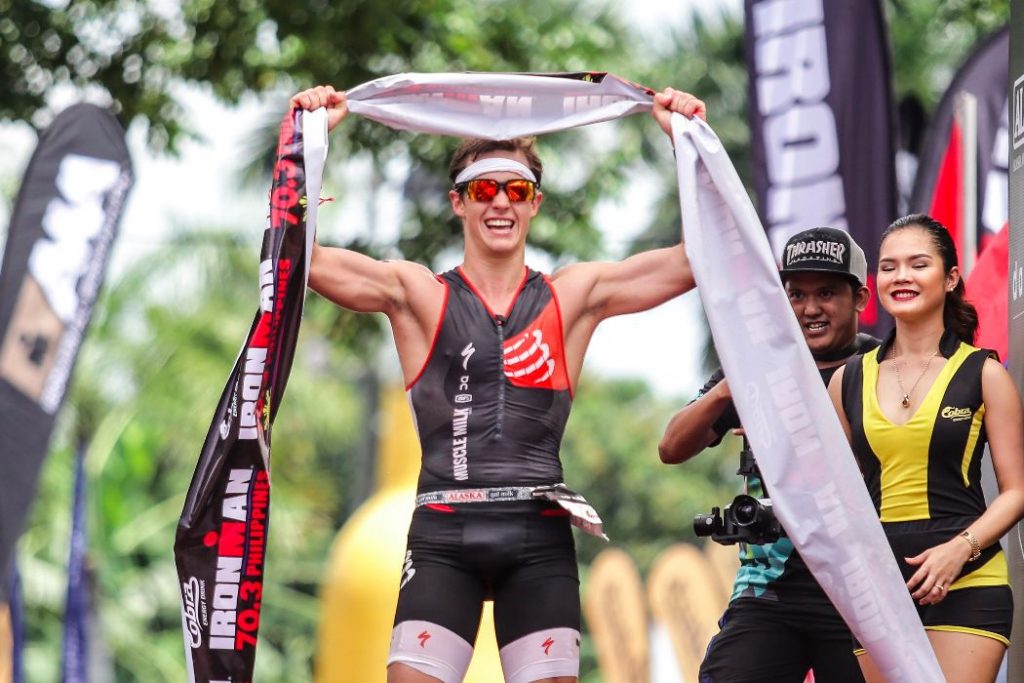 To get a better understanding of the kind of dedication Mendez has for the sport, one would probably need to see him in action. But if logistics won't allow it, then we can also just take it from the young athlete himself. Asked what it's like to be such an accomplished professional athlete at such a young age, he says: "It's funny that I'm more excited about working on a Saturday than partying on a Friday night." Mendez is adamant about competing for as long as his body will allow him. After winning the first Ironman 70.3 Davao last Sunday, he's now eyeing world championships. He's also set to return to the Philippines on June 3 for the Century Tuna Ironman in Subic.