Did the Brooks Levitate bring endless energy back in my stride?
By Nimu Muallam | Photos by Javier Lobregat
When Multisport.ph asked me if I wanted to review the Brooks Levitate, I immediately said yes. Because one, there's running involved and two, I haven't tried any Brooks running shoes. According to its website, Brooks developed a revolutionary new midsole technology called DNA AMP, which uses a combination of materials to absorb energy and return it to its source. It delivers the most energy return ever compared to other leading running shoes.
When I took it out of the box, I instantly thought it's good-looking shoe and pleasing to the eye. The vibrant blue easily matches not only my running gear but also my everyday outfits. The all-knit upper feels dense and sturdy. But the midsole is bulky and the shoe itself is slightly heavier than my current running shoe. I was worried about how the weight will compromise my running pace.
What I like
1. The thick knit cushioning is incredible. It's one of the most comfortable shoes I've ever worn. It provides great fit around my foot. I walked around the office and did some errands in them and it didn't restrict movement at all.
2. I definitely noticed how the midsole gave a bit more bounce in my stride. The firmness and responsiveness also produced quick transitions when running on flat roads and rugged trails.
3. It is a tough and durable shoe, and if you're not that concerned with the weight, Levitate is perfect for short 5 to 10K runs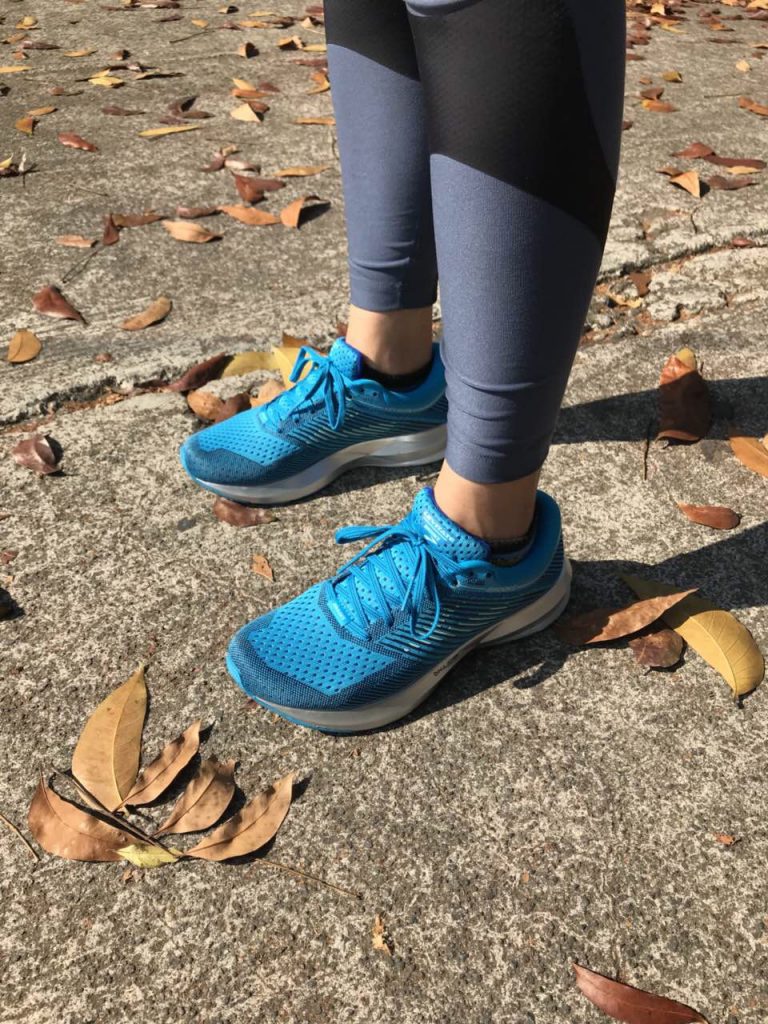 What I don't like
1. There's a definite heaviness in the lower part of the shoe. It's much heavier than anything I'm used to running in (Saucony Kinvara 4 and PowerGrid Zealot Woman, Nike Epic React)
2. To address the energy return, I didn't feel the energy at all. Is it because of the weight? Maybe. That heaviness could be a bother during long distance runs. I mentioned that Levitate is okay up to 10K but once you cross that threshold, I felt the significant heaviness and my legs got a bit tired.
3. The weight of the shoe might be a little challenging if you're doing brick trainings and want to set new 5K or 10K PRs
Overall, the Brooks Levitate is an acquired taste. The heaviness is apparent on my first and second run, but by the third run, I got used to the shoe's weight. It's a heavy shoe, but if you prefer a responsive and comfortable pair, I would definitely check this one out.