Vanj Endaya boils it down to heat training, proper preparation, and acceptance of pain
Photos courtesy of Vanj Endaya
Let's get one thing clear: Vanj Endaya is no stranger to Ironman races. But after Langkawi in 2014 and Barcelona in 2017, this year's Ironman Philippines is special for obvious reasons.
"The atmosphere of Philippine Ironman races is very much different from other countries," she says. "Races here are more of a giant fiesta. The energy of the people cheering is electrifying and it makes for a unique experience. Now imagine that atmosphere in an inaugural full distance event. That is going to be an amazing experience! Iba pa rin maging Ironman sa sariling bayan!"
The first time Endaya stepped onto the starting line of a full-distance race was four years ago but one of the faces of the sport admits that this time around, she is "nervous as many kababayans would be watching." But pressure is a defining part of Endaya's game. She only started training seriously in January, allotting 24 hours a week or three hours a day on weekdays and five to eight hours on weekends, combining it with heat training (starting at 11 a.m. no less) where she "simulated the course and actual time that I think I will be biking."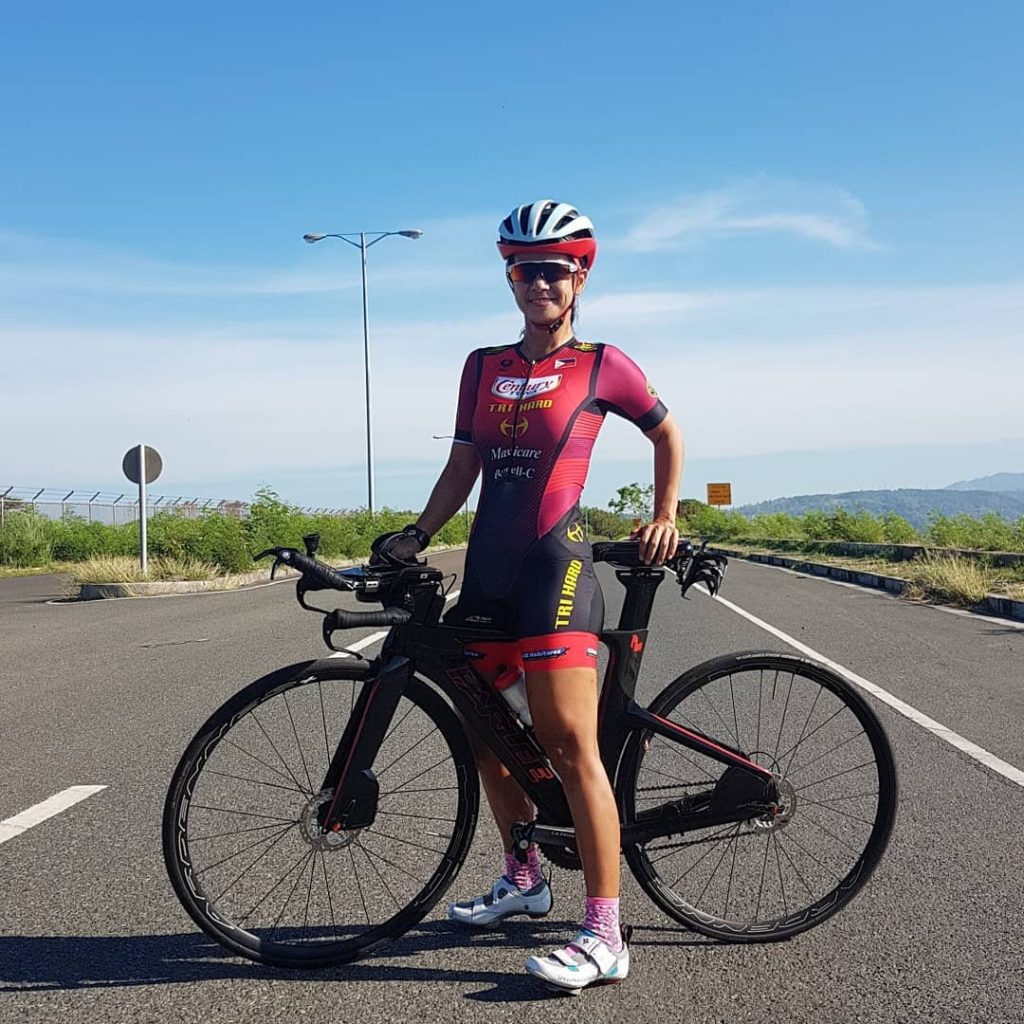 But that aching sense of pressure can still be crushing despite—and in spite of—the fact that she has dusted this distance a couple of times before. In Langkawi, she crossed the finish line in 14:50; in Barcelona, she did nearly an hour better at 14:00. She didn't disclose exactly what her target was for Ironman Philippines, only that she hopes to finish strong.
"Preparing for the heat was the most difficult part of the program," says the Century Tuna Tri Hard member. "It really takes time to get used to working out in 37- to 40-degree Celsius conditions." And it never gets easier no matter how times you've done it, she adds.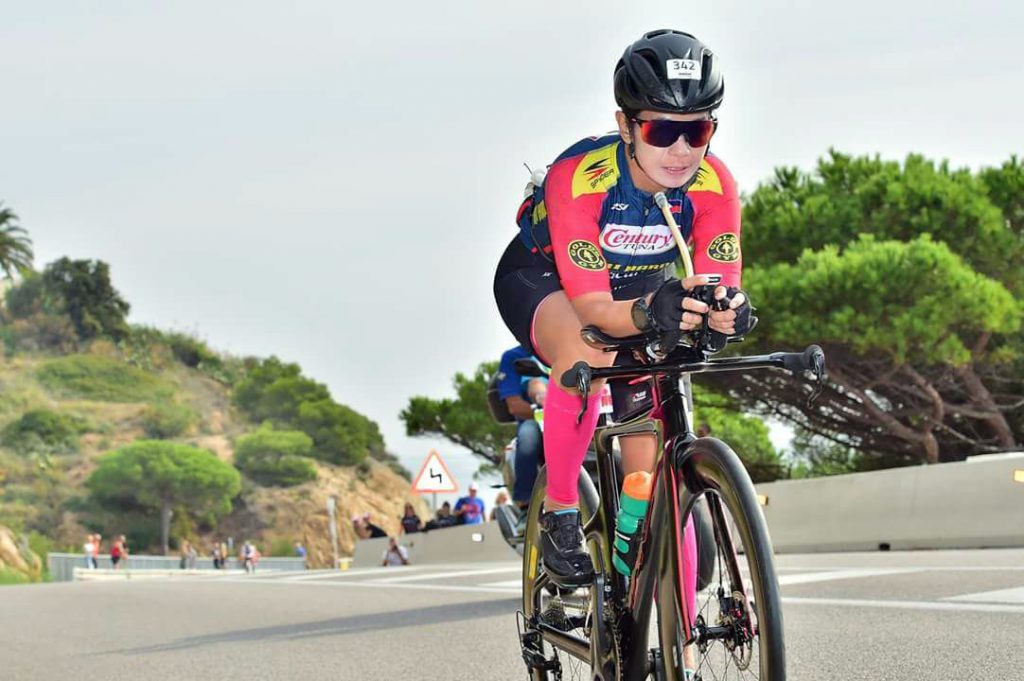 Yet on the other side of all this pressure and expectations however is Endaya's ability to harness her nerves into energy enough to power her on to the finish line. If she has the discipline to wake up as early as 3 a.m. to train, make it in the office in time for work, and do it day in and day out, then it will naturally pay off on race day.
"As for pain, it's all mental. You have to endure the toughness of the workout so come race day, it will just be a matter of execution." But as with all things in life, you can't always expect things to work out as you see them in your head. For better or worse though, the best thing you can do, Endaya says, is to pace yourself and trust your training.
"If you have prepared well for the distance, you can succeed."