We showed the ugly side of Filipino basketball in the aftermath of the Gilas Pilipinas vs Australia ruckus last night. That isn't okay. Here's why
Photos by Bash Carlos and C Bueza/Unsplash
Yesterday was a weird day to be a Filipino basketball fan.
LeBron James signing with the Lakers is quite literally yesterday's news. But in case you missed it, the Philippines became the biggest heels—wrestling parlance for "villains"—in basketball last night.
I don't need to remind you what happened.
Last night's game between Gilas Pilipinas and Australia should not have ended that way; and it was disgusting for all parties involved. We can argue on and on about who started what and why tensions were so high from even before the opening tip, but what's the point? There's no place in sports for unsportsmanlike conduct such as brawling, and both sides were at fault for letting the situation escalate to the point that it did.
The bigger conversation that should be taking place right now revolves around the aftermath of the brawl. Mere hours after the incident, Basketball Australia already issued an apology on behalf of their players, coaches, and management. In the same time since, we only got one statement of apology from Gilas, and it was from just one player: Japeth Aguilar.
Gilas coach Chot Reyes has yet to do so, and even confronted a fan on Twitter. And then there was Terrence Romeo, who angrily tweeted in defense of himself and his teammates, telling those who found their actions embarrassing to "convert" and become Australian citizens instead. Never mind that just an hour prior, he sucker-punched Australia's Thon Maker from behind and then immediately ran away from him.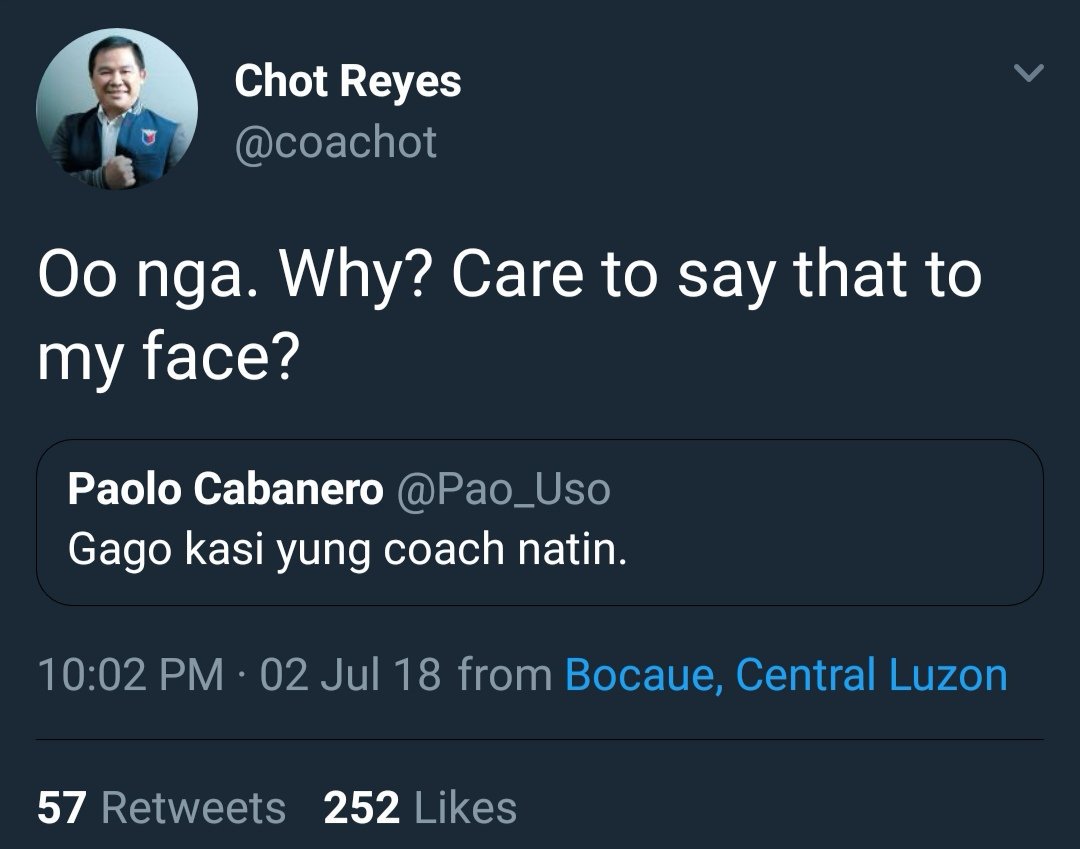 On a global stage like the FIBA World Cup Asian Qualifiers, the team represents the country, for better or for worse. When you see Jayson Castro throwing a Superman Punch at Daniel Kickert, he's got the name "PILIPINAS" emblazoned across his chest. Never mind the sponsors whose logos are clearly visible on their uniforms and on the floor.
However, in defending Gilas Pilipinas and how they responded to, during, and after the melee, we are unmasking ourselves as the true heels. How did we even get here?
Our relationship with basketball has been nothing but romantic ever since time immemorial. We're the country whose people fell in love with the game, even though genetics never played in our favor. We're the underdogs, whose Cinderella run in the 2013 FIBA Asian Championship inspired a new generation of Pinoy hoops fans into believing that our collective #PUSO can overcome any size disadvantage.
And yet, when we scroll through our Facebook and Twitter feeds, we'll find a lot of the same Filipino fans reacting with intense vitriol towards the Boomers. Remarks saying, "Sinimulan nila 'yan eh!" or "Dapat talagang mabugbog iyang mga 'yan!" I mean, if the national coach and one of the most recognizable players in the country are digging their heels in, then why should the fans, right? Even the Gilas team selfie right after the brawl was justified as something to cool everyone's heads in the heat of the moment. Really?
It reeks of the machismo culture that we as a people are far too guilty of. These Australian punks think they can mess with us on our territory? Makakatikim sila! And we're choosing sports, of all things, as a venue to defend our national pride? We can barely get our act together in the political arena, and now people are trying to galvanize one another by justifying the melee under the guise of defending our sovereignty?
Throwing a chair at the head of somebody who's defenseless isn't going to make you an alpha male. Neither is ganging up on another guy and punching him repeatedly on the head like you're "Stone Cold" Steve Austin. You'd think that an incident like this happening on a global stage—where a lot of the participants literally bear the name of the country—would embarrass us and make us want to accept whatever consequence comes our way. Ginusto natin 'to eh.
But, no. Instead, we're arguing online—and even in real life, sometimes—that we are the victims. Our players were "repeatedly bullied and had to stand up for themselves." First of all, arguments like that don't make us any better than elementary school children who've gotten into a fist fight. And second, what lesson are we teaching our children, whose love for the game is still pure and innocent—kids who probably look up to these players as role models? If a parent tells their child not to fight because it's wrong, but then outwardly supports Gilas brawling with Australia, there's clearly a disconnect there somewhere.
And then there are the keyboard warriors who have gone out of their way to terrorize Australian basketball figures, particularly former NBA center Andrew Bogut, who received tweets about how they hoped the Australian team plane would crash and burn. Bogut isn't even on the Boomers' roster. He isn't even in the country. Are all Australians going to be persona non grata for these people now?
We've invested too much in letting the world know who we are as a basketball country. All for what? Because we can't swallow our pride and have to keep looking tough? Maybe if it takes losing something this important to us like hosting the 2023 FIBA World Cup, something we worked so hard for, maybe we'll realize just why we need to grow up.
We're way better than this and we should be way better than this. What happened last night should not define us. And that's why we as fans shouldn't keep justifying nor defending it because we were supposedly the victims. Let's acknowledge that both sides were in the wrong and that we're capable of being and doing so much better.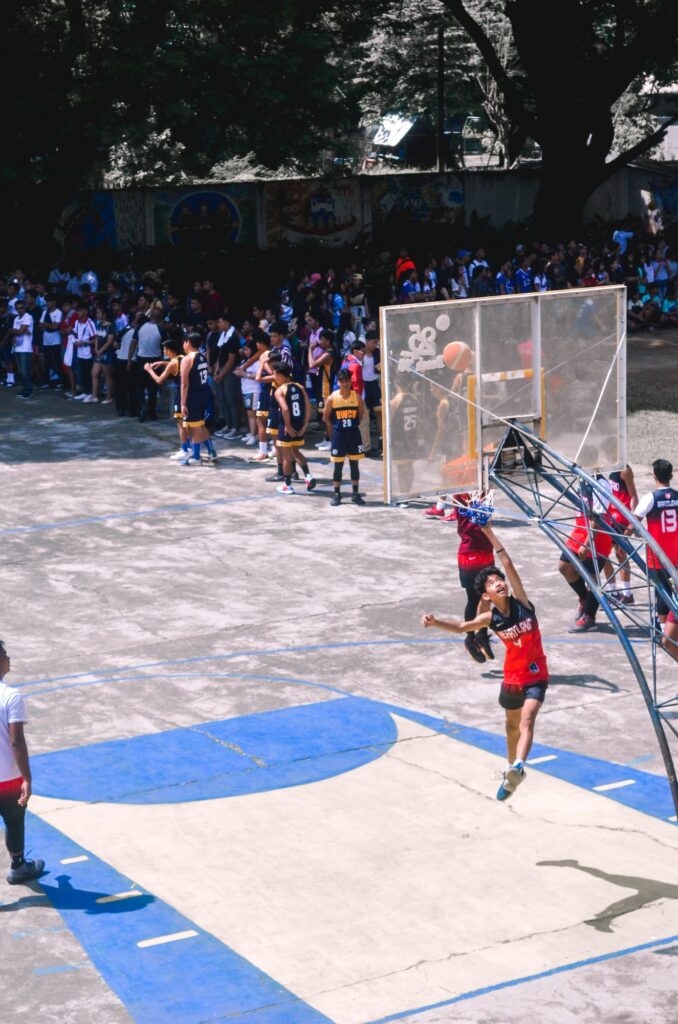 Veteran sportscaster Quinito Henson said on SportsCenter last night that basketball is a beautiful game and it shouldn't have to turn ugly because of an event like this, and he's right. Sports should be about competition, making each other better, and showing the world just what we can do as Filipinos. There's no room for cheap shots, sucker punches, and flying knees.
Last night was a dark chapter in the history of Philippine basketball. But our story does not end there. If we want someone to be held accountable, maybe we should start with ourselves. We do deserve an apology from our players, our coaches, and the people who represent us. We also have to do our part. Cut the tough guy act on social media and stop putting it all on Australia. We're just as much at fault here, and there's no way around it but to take the L.
LeBron James was in no mood to answer the media's questions following his frustrating loss in Game 1 of the NBA Finals. But his words then seemed to be the words we need to hear the most today. In fact, it's exactly what we need to do: Be better tomorrow.