Finding the right pair of sunglasses is not an especially easy task
Photos by RUN 4 FFWPU/Pexels and courtesy of Oakley
That choosing the right pair of sunglasses for running isn't an especially simple task is completely understandable. There's a whole list of things to consider: frames, lenses, weight, and fit. And, for good measure, it's also somehow necessary that they look good on you.
But if there's one question crucial to choosing the right sunglasses, it's whether or not it can offer excellent protection from the sun and other nuisances you may encounter during a run. That said, here's a list of things to look for when buying a pair of sunglasses for running.
Frames: Find a good fit and customize from there
They have to fit really well with your face or else your sunglasses will be bouncing around. You'll know that it's a really bad fit if the glasses do all sorts of bouncing even when you haven't even reached your peak pace yet. So what makes a good fit? Generally, it's one that's snug, comfortable, and has good coverage. There's a lot of sunglass shapes available, each of which meets those three criteria depending on the size and shape of your face. "Square frames are safe in that they usually fit all face types, but the rule of thumb here is that they should be elevated from your face without hitting your cheekbones," says Louren Lacanlale of Oakley.
Curved wrapping frames are also generally a good choice since they're designed to stay put despite sharp and repeated movements. As for material, look for frames whose nose pads are made with unobtanium rubber. "What this does is, when athletes perspire, the sunglasses actually become more snug. The more an athlete perspires, the stronger the grip of the sunglasses. So they don't have to worry about it slipping off," says Lacanlale.
But each case is unique of course—you'd be hard-pressed to find sunglasses that fit perfectly with your face type and, not to mention, the conditions of a particular run (weather, distance, etc.). Which is to say, you can always improve frame fit by customizing your sunglasses. Adding grip techs and flex nose grips, which can enhance snugness and comfort, is a good start.
Frames: Look for maximum ventilation
Another thing to look for besides good fit is good ventilation. Which is especially important in fending off fogging and overheating. Ventilation can be gauged by focusing on the sunglasses' nose bridge. A heightened nose bridge generally means better ventilation as there's more space through which air can flow out. It's important to know, however, that opting for frames with high nose bridges can also mean compromising frame fit since not everyone has a high nose bridge. The challenge is to look for frames that balance frame fit and visibility.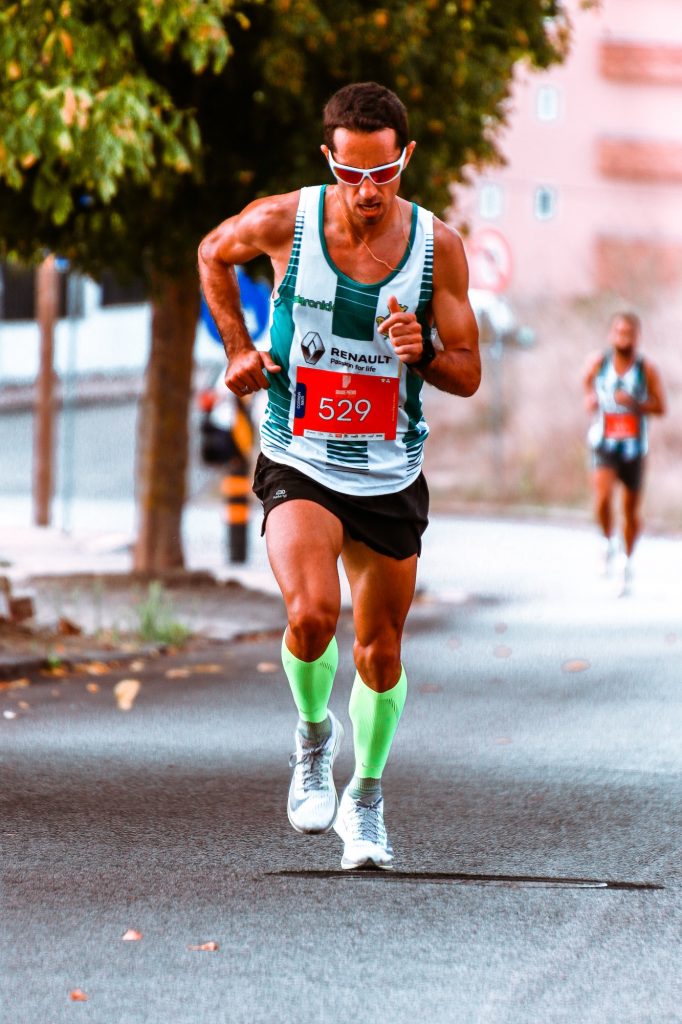 Lenses: Prioritize protection against UV light and glares
Before anything else, sunglasses are for protection. So the general rule when it comes to choosing the right lenses is that they should protect you from sunlight and other elements (dirt, wind, and glares) while you're running. And unlike frame specifications, the lens features you have to consider isn't as complicated—you simply have to look for lenses that are polarized and offer 100 percent protection from both UVA and UVB radiation.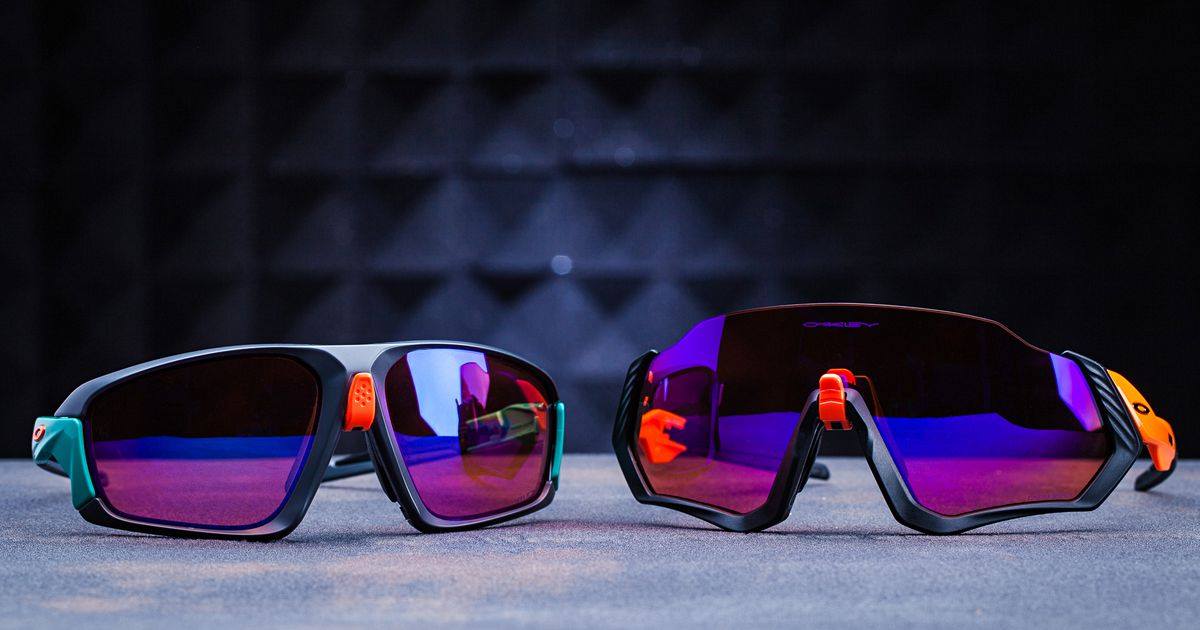 The latter is important regardless of whether or not it's sunny since UV light can easily pass through clouds. Polarized lenses meanwhile are crucial since they contain a special filter that eliminates glare from reflected light, which makes them [polarized lenses] particularly useful if you're running near bodies of water.
Once you've got those two specifications settled, you can pay a little more attention to visibility and material. For the latter, plutonite is a good choice if you want lightweight and shatterproof sunglasses (two qualities a runner would surely appreciate). As for visibility, Prizm lenses are a good idea. "Prizm lenses can enhance the colors of your environment. So if you're running on a track for example, you'll see that the colors are more pronounced," says Lacanlale.