Maureen Schrijvers' return to sprinting is the comeback story you need to hear
Photos by JP Talapian | Makeup by Hannah Patriarca | Hair by Bullet Reyes | Art Direction by Marian Hukom | Shot at Vermosa Sports Hub

We never got to watch Maureen Schrijvers run.
As in her remarkable stint at the 2012 Palarong Pambansa where she dominated multiple events and pulled off a 1.62-meter leap to shatter a four-year-old high jump record, part of the agenda that morning we spent with her at Vermosa Sports Hub was to catch a glimpse of that very same athlete. But as we talked to Maureen Schrijvers that day, it became apparent that this was an unfair, even hostile, expectation to have.
The implausibility of this expectation had to do with time and what it does to people: Maureen Schrijvers was 16-years-old in 2012, which, as she said herself, was a long time ago. However formative it was, this past glory wasn't something she seemed keen to dwell on.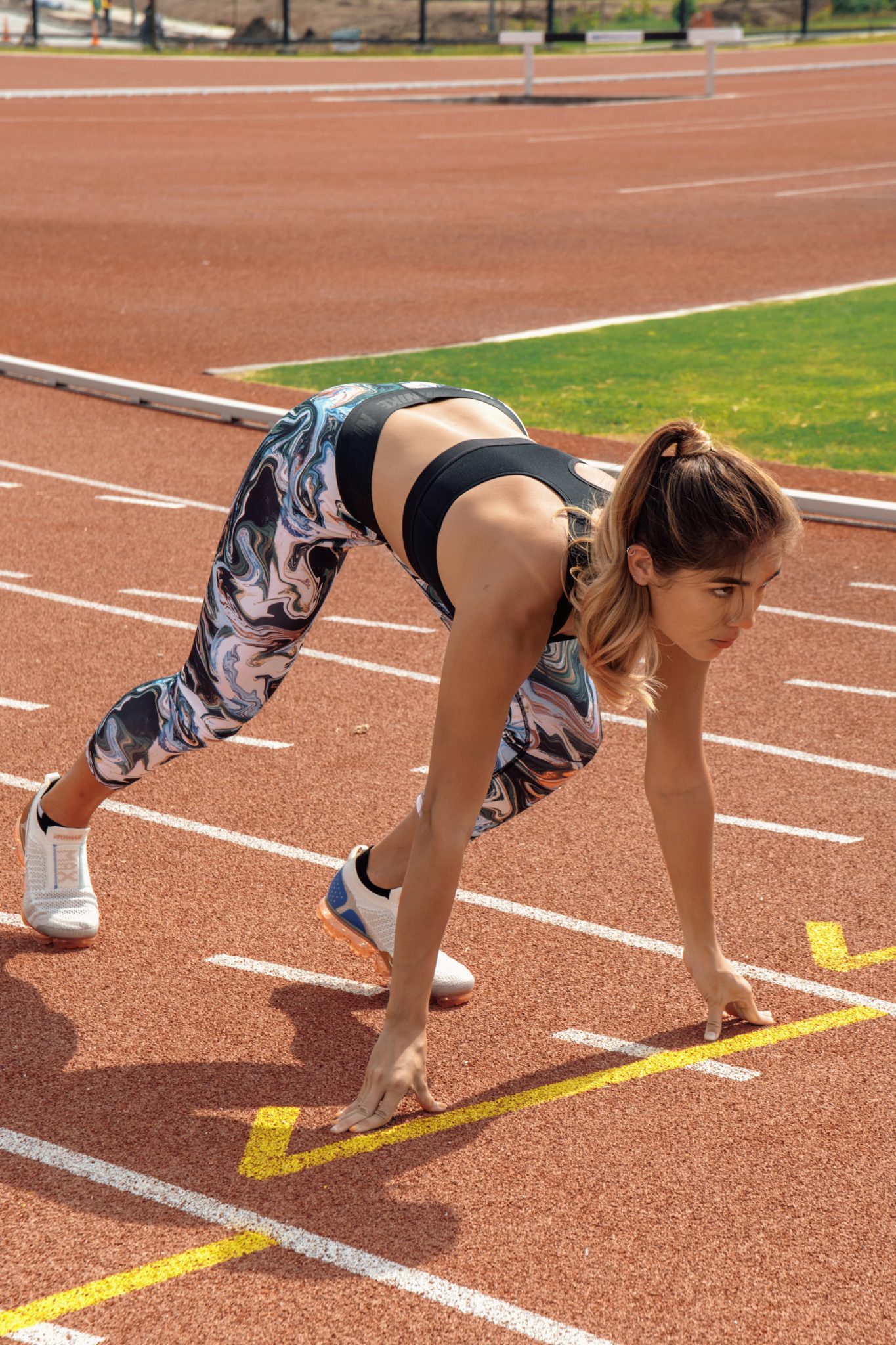 When she did talk about that period, the celebratory aspects of the story were entirely eschewed, as if they never happened. Vignettes from the 2012 games instead focused on things like sickness and struggle and how, going into that competition, Schrijvers was actually just recovering from a series of illnesses.
"I was hospitalized for a month. I had dengue and amoebiasis. And then a month after that I had to compete. So I get there and people are like, 'Hindi naman 'yan mananalo, tamad kasi mag-training. I used that motivation to prove that I wasn't lazy. I was sick but I didn't need to tell them that."
It seemed that for her, problems held value the way achievements did. Which made perfect sense: Schrijvers is sensitive and prone to bouts of intense self-critique, the kind of person to acknowledge her flaws even before people could point them out.
"I think about what people could say even before they can say it. Mas gusto ko nang i-lay down agad lahat ng points kung san nila ko pwedeng batuhin. So usually before I run I think, 'Okay, what's going to happen if I don't run fast enough? What if this happens, what if that happens?'"
I heard in an interview with the writer Ottessa Moshfegh once that doubting yourself is useless; that if you're trying to get something done, questioning your ability is a complete waste of time and can only be destructive in the long run. The only thing that you should be worrying about is whether or not you're going deep enough, if you're giving it your "all," as some athletes say. Of course, this attitude doesn't guarantee you a free pass from criticism, but as Moshfegh went on to say: "I get my feelings hurt, but that's not going to change what I do."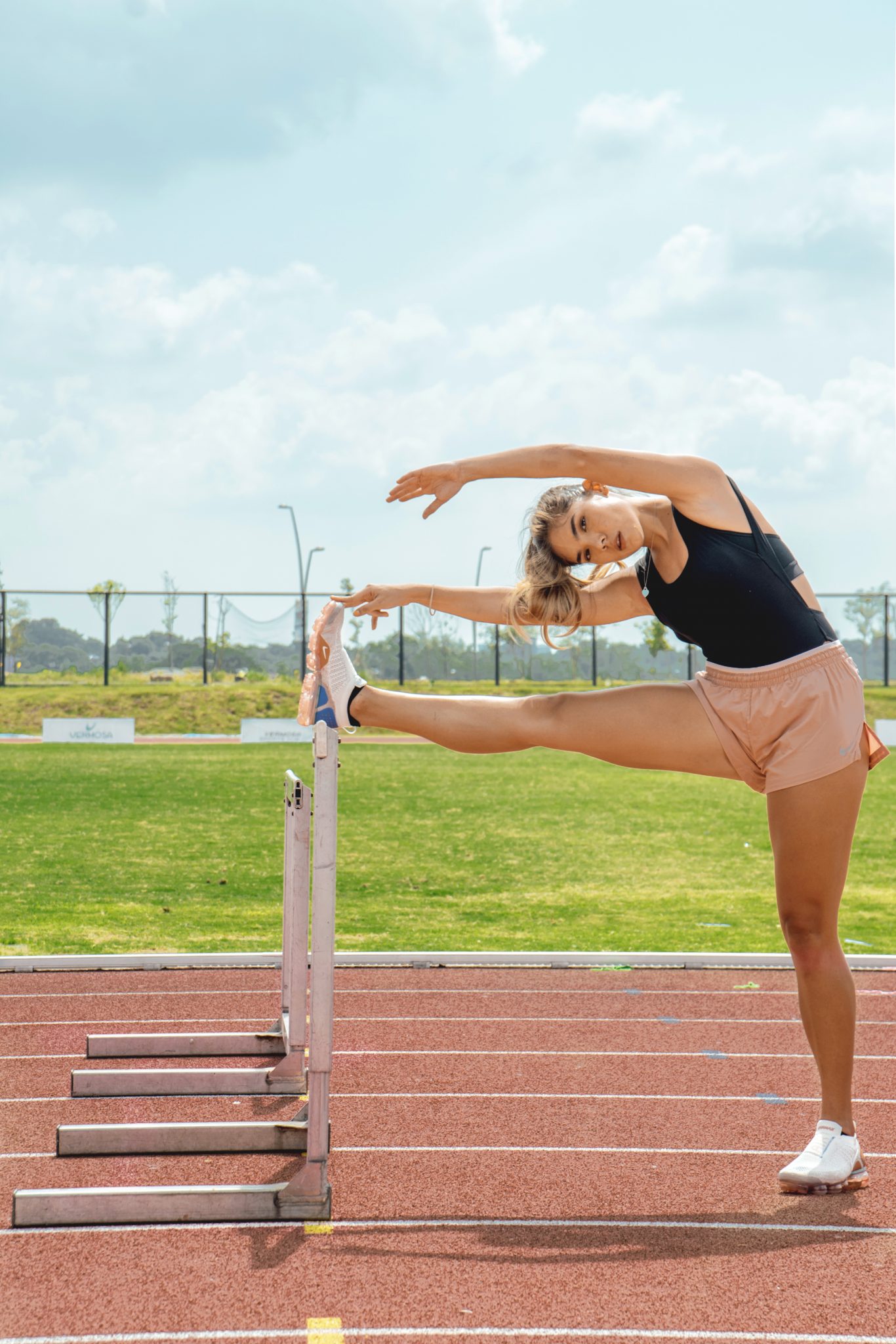 So Schrijvers ran—her feelings hurt but the benefits of a year's worth of hard work and her natural ability just as potent and intact—and she was named that year as the competition's most valuable player.
The next six years saw her competing with the De La Salle University Lady Tracksters, taking on modeling gigs, and working towards a psychology degree. This balancing act, already fraught as it was with misunderstandings ("there were times that I had to train earlier than everyone else in my team because I had morning classes, so my teammates and the other coaches would think that I wasn't training") came to a halt when it took a toll on Schrijvers' health. After having pulled her hamstrings three consecutive times in the years she competed in UAAP, she decided to take a break from running.
Schrijvers had always been a runner, an overthinker who consistently sought out clarity by way of physical exertion—had been one ever since she was a child—that it was difficult to think of her not engaging in the sport. But that was her reality for two years, and it took something of a serendipitous turn to pluck her out of that stupor.
"I wasn't really into sprinting anymore, but when I joined this fun run I timed a good time. Apparently my coach was there and he asked if I wanted to rejoin the team and said that if I was serious about it, he'll take me in and I just needed to trust him."
It's been six months since she started training professionally again. There's certainly a lot of excitement surrounding this comeback, but even that is colored by Schrijvers' interesting brand of hyper-awareness—one that recognizes this return as fraught with massive pressure to deliver results but also as this rare opportunity to get closer to her ultimate goal as an athlete.
I asked her what that was.
"If I can be the fastest runner in Asia, that would be great."
A comeback story
What makes comeback stories work? The answers may be varied, but I'd like to think that they all fall in the same spectrum of pathos that appeals so much to everyone. In sports, the full effect of this appeal is achieved by not overstating the value of the protagonist and the adversity—the two main elements of a comeback story.
Doing so has its dangers, and, in the case of Schrijvers' story, it was important not to romanticize the injuries and illnesses that were survived, just as it was crucial to not mythologize Schrijvers herself. The reasons being, one, embellishment to the point of misrepresentation is, in most cases, bad journalism; and two, it could alienate and discourage, rather than inspire and motivate.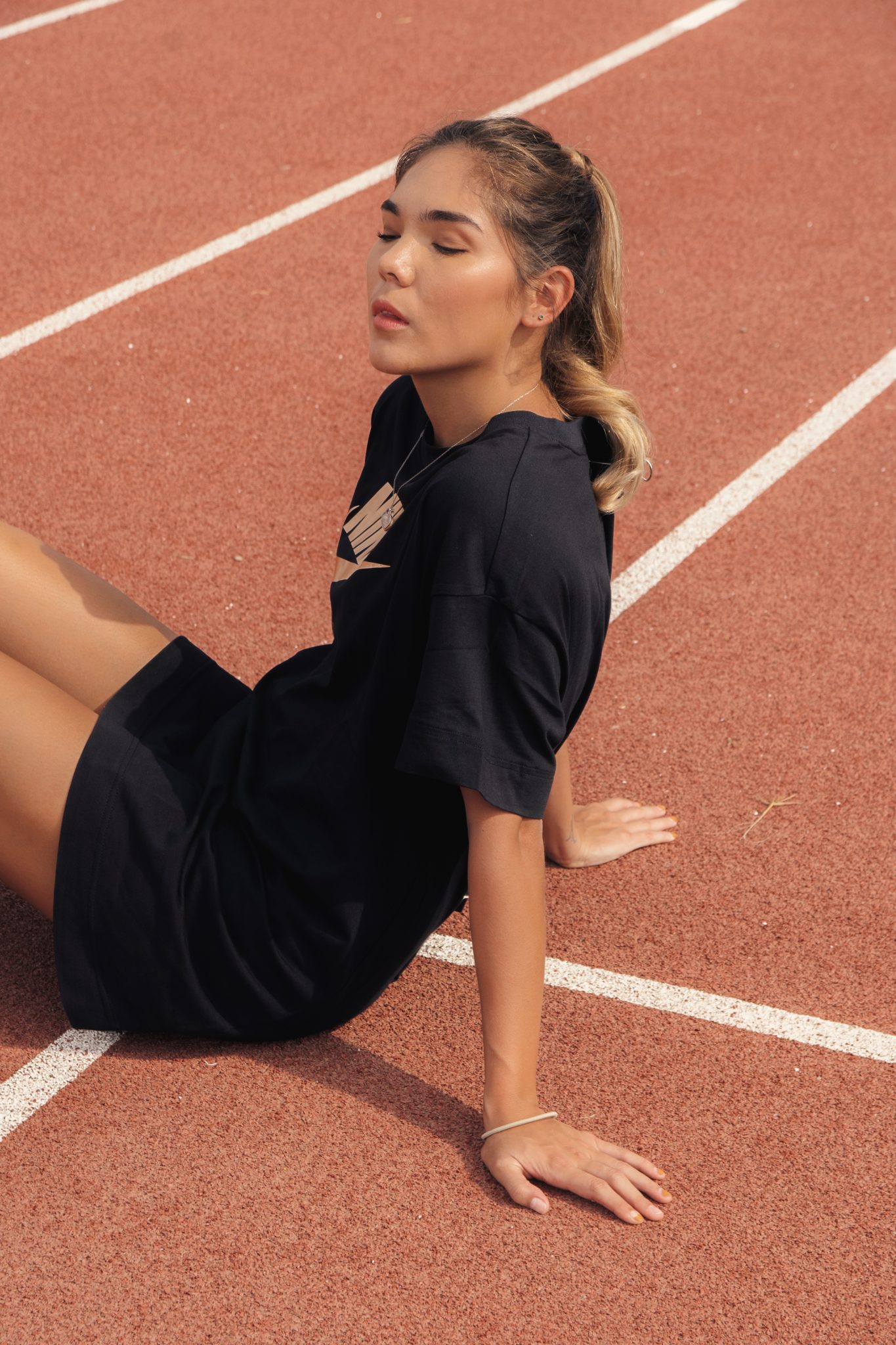 Schrijvers was familiar in that there were a few things about her that were quite common: the self-possessed, cadenced way she spoke and effortlessly shifted from English to Filipino (and vice versa) the way a lot of people her age did, hating having to wake up early ("If it's not for running, then I dread it."), and the obligatory origin stories that she told us:
"I was already running in the quadrangle since I was in the first grade. My mom remembers this so well—you know those 30 minutes of recess? I used all that to run. Every month my leather shoes for school would be broken because of that, and my mom would get so mad at me because they were expensive. And at that time she was a single mom, so for her that's a lot of monthly expenses for, like, a child!"
The subsequent events were just as familiar, if not completely predictable. Schrijvers went from a kid running around school quadrangles to competing professionally after realizing how much she loved the sport. Though she admits that it also didn't hurt that she got rewards for it. "I enjoyed running so much that right when I got a reward for doing what I love it was like, 'Okay I want to keep doing this.'"
In a way, we've all heard this story before. Yet when you see some aspects of it enacted—Schrijvers pacing the track or even just doing a light jog—flashes of what was unfamiliar about her colored your perception of athletes.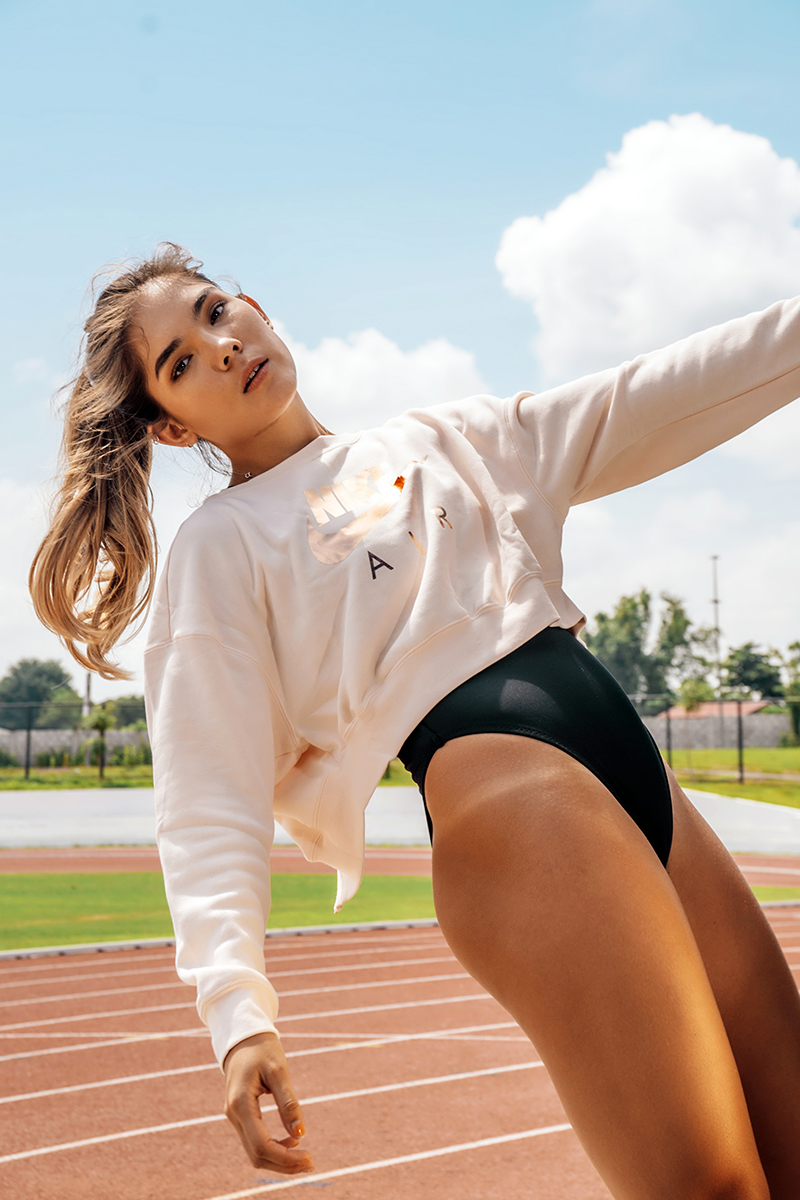 On disciplined optimism
Schrijvers breaks the artifice of this brief moment of celebrity as we started to talk about her future plans (namely training to qualify for the 2019 SEA Games) and what it's like to train professionally again. Having just gone back from London for a two-month training program, she recalls a significant moment that's clearly reminiscent of her previous struggles with the mental aspect of running.
"My coach told us, 'Pretty much all of you work hard and are passionate—san kayo nagkakatalo?' I said to myself, 'Di ko alam… mas malakas sila,'" Schrijvers recalls.
It's the same destructive scenario that plays out in her head, except something about the causticity of these thoughts has somehow shifted. The difference between Schrijvers the prodigious athlete of 2012 and Schrijvers the protagonist of a comeback story is that now the toxic thoughts are capped off by a possible solution. At the end of each dark stream comprising Schrijvers' well of defeatist tendencies is disciplined optimism.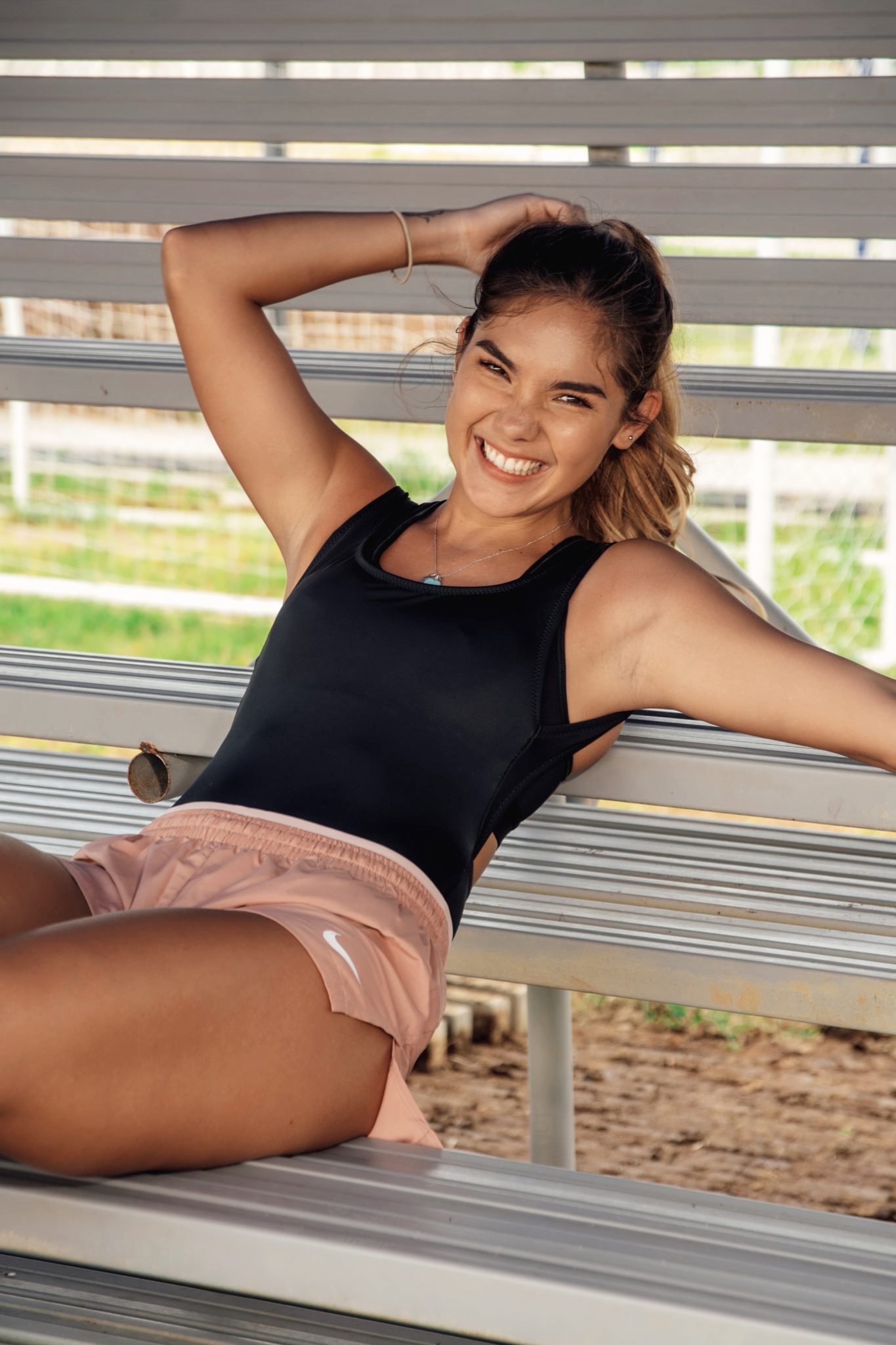 "I can't control the exterior factors—the weather, how ugly the track is, how my competitors perform. But I can always control my mind—how I think of my competition, how I see myself, and even imagining myself in the finish line."
This has put things into perspective, and as what I felt was customary in the face of newfound wisdom, I had to ask Schrijvers for some sort of insight—not advice, necessarily but a detailed, honest account of how she got to where she was now.
"Consistency. In anything you want to excel in, you have to be consistent. I worked hard for what I have now. You can't just say you want something and expect it to happen, because it's not going to happen until you actually put work in it."
In a way, the essence of achievement really is that basic and cliched. It's worked for Schrijvers and countless other people. As a parting word I pull out a random question; something I read in a previous interview.
You said before that you wanted to be an Olympian. Is this still true?
We went into Vermosa that morning sleep-deprived and worried about pulling off simultaneous shoots, but we parted with Schrijvers energized and curious, her well-intentioned skepticism seeing us off:
"I do, but I want to take it step by step. Let's see what happens first."
Get to know more of Maureen here: