Inside the French retail company catering to virtually every type of sports and fitness enthusiast imaginable
By Klyde Manansala
Great news for those residing in the East. There's no need to spend hours driving to the South to get to Decathlon's first two branches in the country—the biggest French sporting goods retailer just opened its third branch in Tiendesitas in Ortigas. 
For over four decades, Decathlon has been offering a wide variety of products that caters to almost all types of athletes. Not only does the store stock quality goods for 80 sports, they also offer these at competitive prices. With holiday season just around the corner, now may be the best time to pay Decathlon a visit. 
In-house Products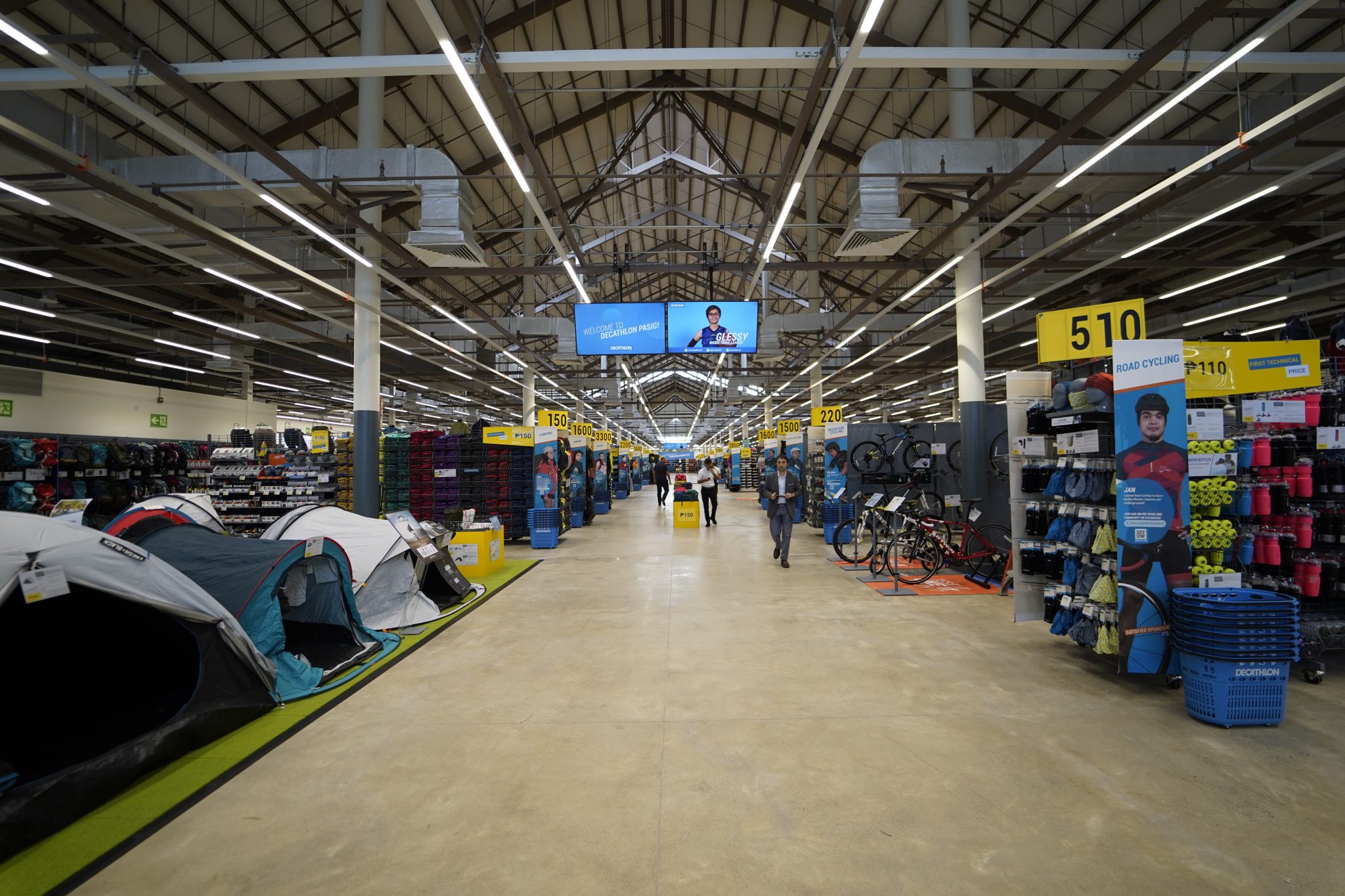 All of the brands you'll see inside Decathlon are in-house products, so don't be bothered if you've never heard or seen their brands before. There's a good reason behind it:
"Decathlon is a fully integrated company with dedicated teams who are responsible for the research, design, manufacturing, logistics, and testing of 40 different in-house products called "Passion Brands." Because of this, we can control the cost and management of the entire supply chain to offer the best value to our customers," says Hans Iff, country leader of Decathlon Philippines.
Test it, Like it, Buy it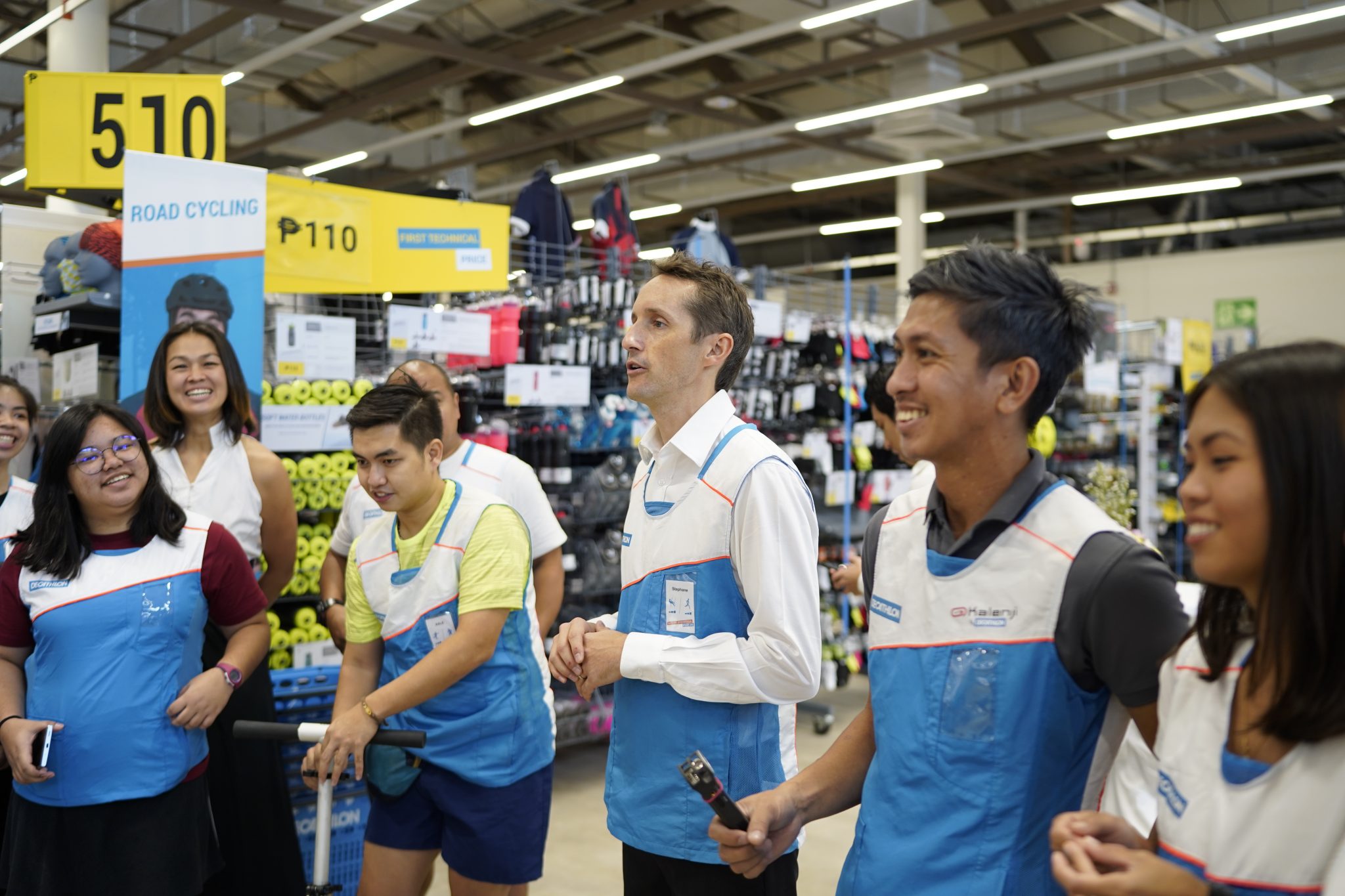 Decathlon Pasig store leader Stephane Baraillier (middle) and his team encourages customers to try their products before buying it
Decathlon gives you the privilege to try their products first, be it a scooter, bike, ball, running shoes, mountain gear or whatever it is that you're looking for.  "Aside from typical sports like basketball, football, cycling, and diving, Decathlon will also provide products that support the Philippines' national and traditional sports like arnis and sipa," Iff says.
Rep Your Squad
If you're planning to assemble your own triathlon team, Decathlon offers custom personalization of your team's apparel—from markings and embroidery to repairs.
Shop and Play at the Same Time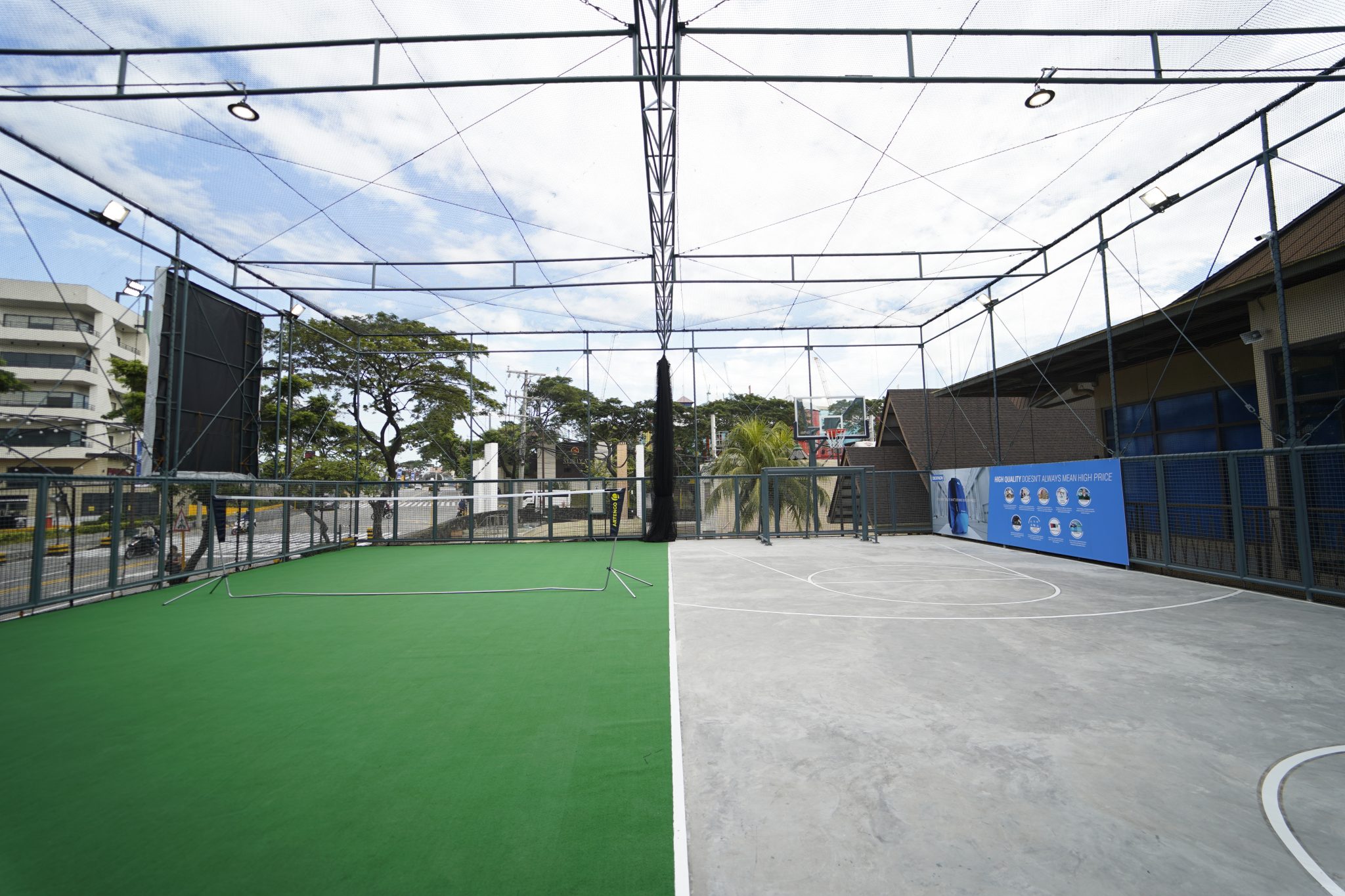 If you're that guy who's always aching for a pick-up game, Decathlon has mini-courts right outside its store. You don't have to rent it, you can actually hoop and smash the shuttlecock as much as you want with someone after you shop. "In addition, all our stores in the Philippines will contain a large playground, spanning more than 350 square meters that will be free and accessible to all. Sports activities will also be organized on-site to promote healthy living and fitness with all our partners," Iff adds.
Decathlon is Eco-Friendly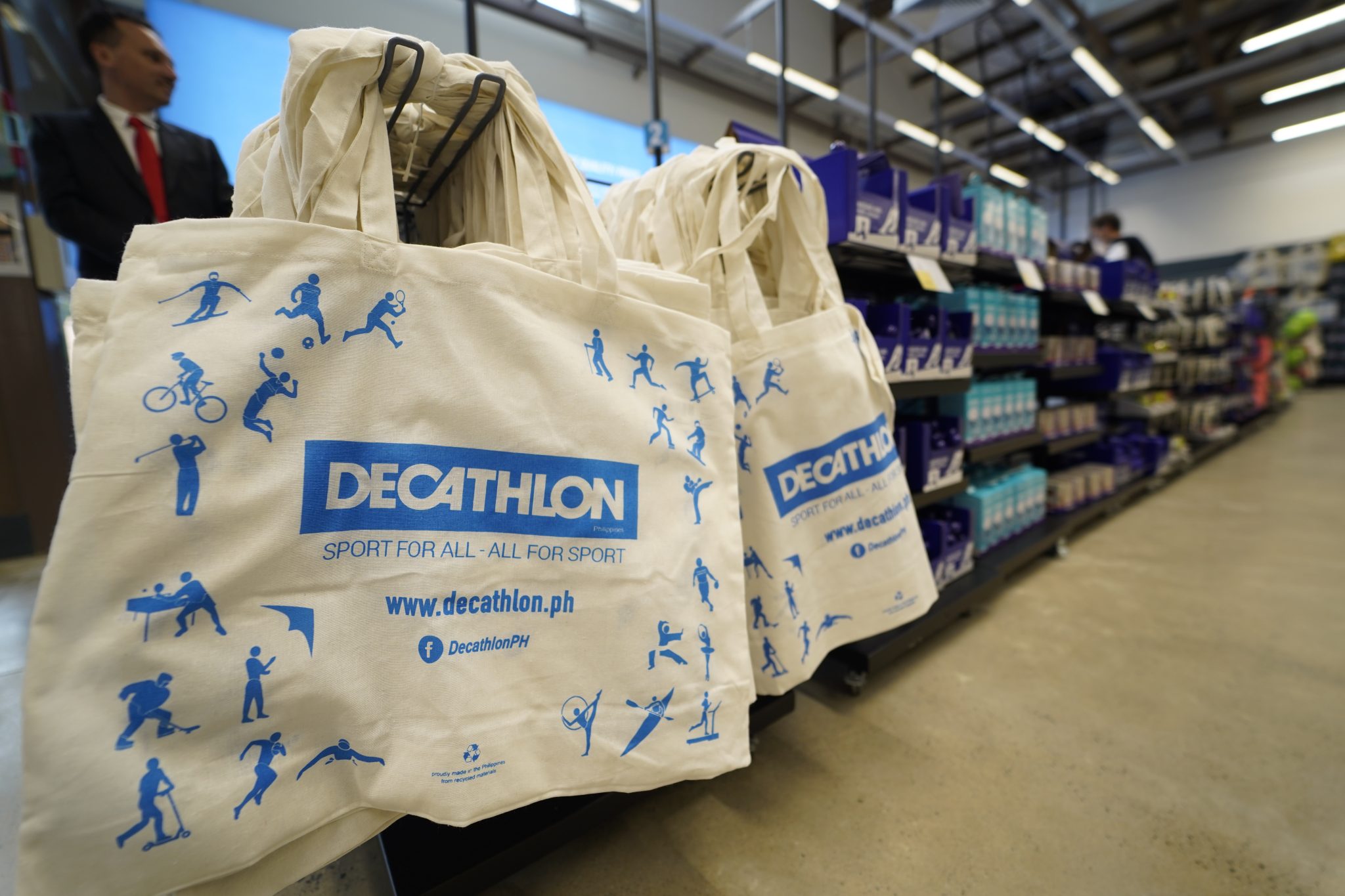 You can become a member of Decathlon family for absolutely free, so long as you avail their eco-friendly tote bags. Since its inauguration, Decathlon has been fully committed to the country's sustainable development. "We want every Decathlon store to become as eco-friendly as possible. Our objective in the middle term is to build our standalone concept store with a minimal impact on the environment, through the reduction of energy consumption, the optimization of waste treatments and other strategies," Iff says.
Subscribe to our newsletter to receive the latest sports news and active lifestyle and fitness features you need