Sofia Guidote skates with so much grace and verve you'd think she's been at it for decades now. She hasn't, in fact
Photos by JP Talapian | Art direction by Marian Hukom
The Biellmann is an upright figure skating move in which the skater holds one of their feet above their head while executing a one-foot spin. Popularized in the late '70s by Swiss skater Denise Biellmann, it's become one of the most iconic figure skating moves of the past few decades. Its resulting overuse eventually earned the ire of the International Skating Union Congress, which placed a limit on the number of Biellmann spins that can be performed in a skating routine.
Skaters often cut their hands performing the Biellmann.
We knew none of these things when we saw it performed before us, a girl dressed in black swiftly pulling her right foot over her head and spinning with speed and precision—a split-second montage cut short by her foot landing, softly padding onto ice that crumbled slightly under white skates.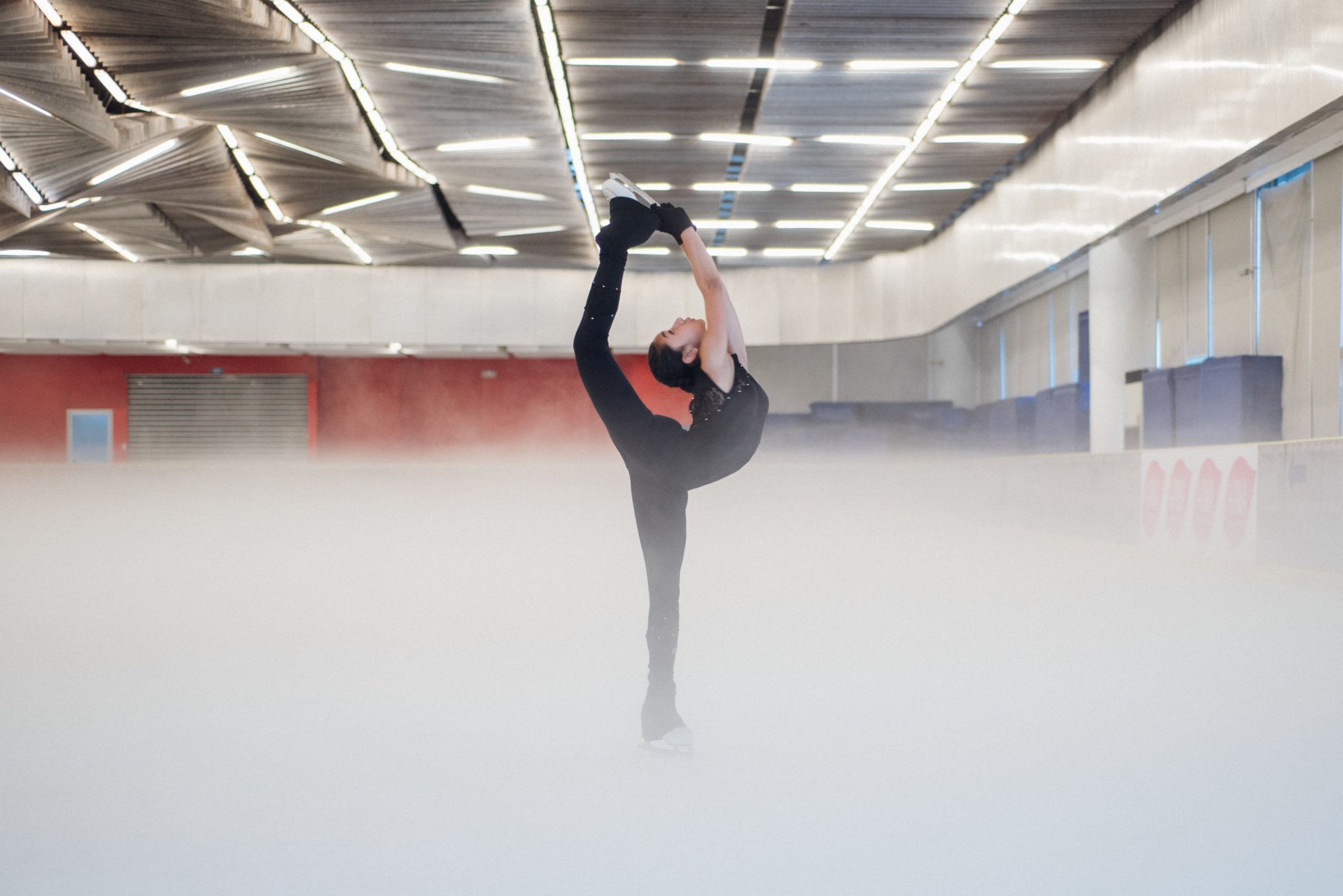 The girl's name is Sofia Guidote.
Last November, she represented the country in the International Skating Union's Junior Grand Prix in Armenia, delivering a career-defining performance that earned her a new personal best. "I scored a hundred and two," she said.
Guidote is the first ever Filipino skater who's won a medal in the Novice A category at the 2013 International Skating Union Asian Open Figure Skating Trophy in Bangkok and was the highest-ranking Southeast Asian female figure skater at the 2015 ISU Asian Open Figure Skating Trophy.
We continue to discuss the athletic milestones she's achieved in a span of a decade, and it doesn't take long until the interview setup starts to strike Guidote as strange. As we talk, a camera sits across a bench on which Guidote herself sits, visibly shrinking at the mention of things like the Winter Olympics and being a youth ambassador for Disney. It wasn't that those two things particularly bothered her—young figure skaters naturally understood the Olympics to be the peak of their athletic career, and there was really nothing to be squeamish about being officially affiliated with Disney, especially since Guidote "grew up with it." It was the camera, the four or five strangers eagerly gaping behind it, and questions like the following that did it:
Why do you think young girls need role models like you?
"I'm a role model [laughs]? I think it's important to inspire them [young girls] and make them believe that they can just go for their dream, that nothing can stop them, and that they should just go for it."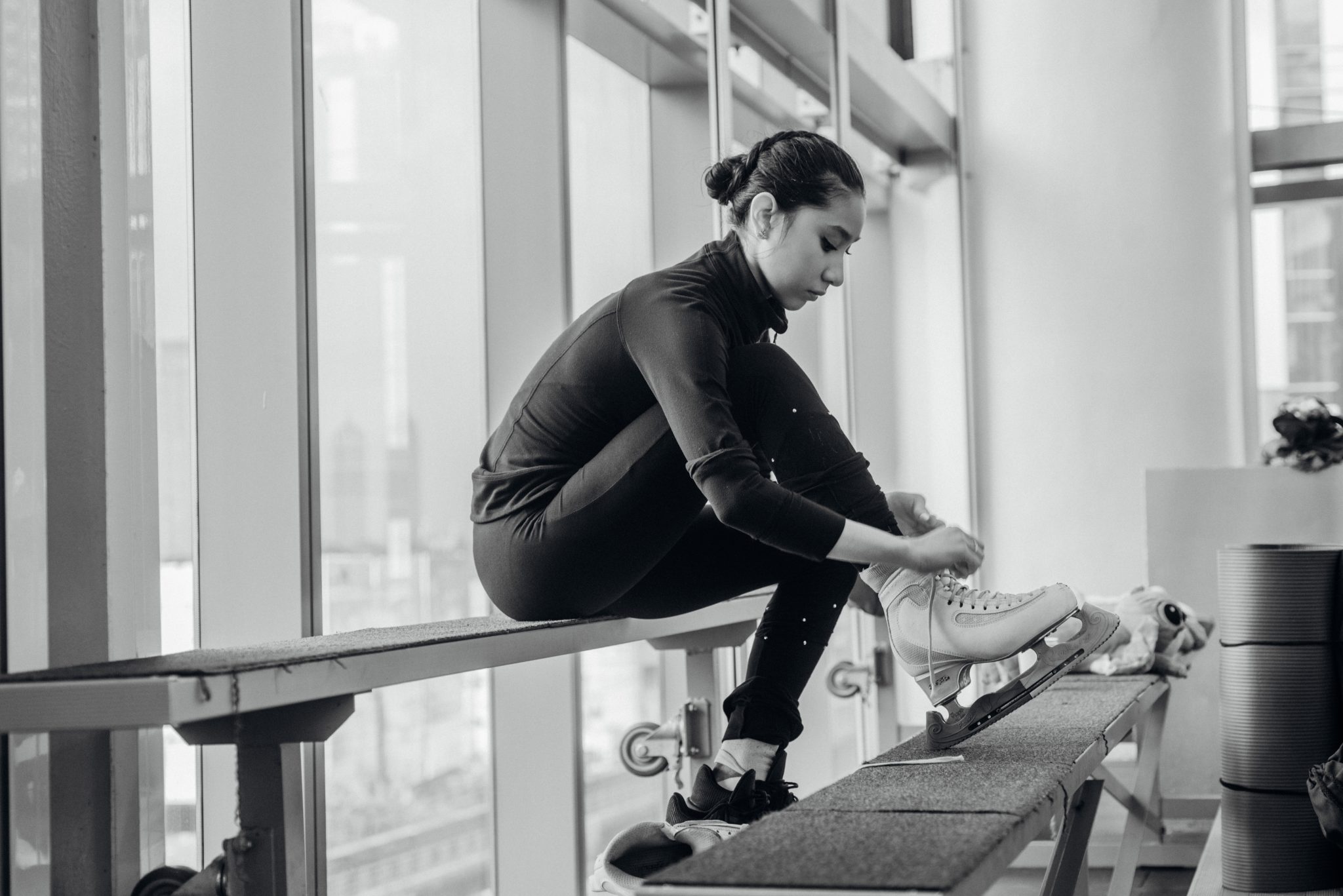 Guidote is tall, self-possessed, and—perhaps by virtue of being a figure skater—carries herself in a way that bore no trace of adolescent awkwardness. What gave her age away was her voice—but even that was quickly overruled when she said things like: "Sometimes I feel like stopping, but then I just always think about why I started. I remember that I just really love what I do. That's how I keep going."
Youth
Again and again I make the mistake of regarding Guidote in reference to her age. Why not just focus on her figure skating? I ask her about one thing or another and manage to unfailingly pepper it with the phrase but you're so young. I could go on and on about what this unbecoming habit means (lazy journalism, a harmless manifestation of our collective obsession with youth and achievement, etc.), but that's just falling into the same indulgent, circuitous thinking that says almost nothing about Guidote as an athlete. On the other hand, it dawns on me: The youth has always dominated sports—so what was surprising about Guidote?
The ice rink that day was occupied by five or so other skaters—little girls no older than eight or nine (if I'm not mistaken) skating as if their lives depended on it. And then there was Guidote, who, at 16, moved with so much grace and verve you'd think she's been at it for decades now. She hasn't, in fact.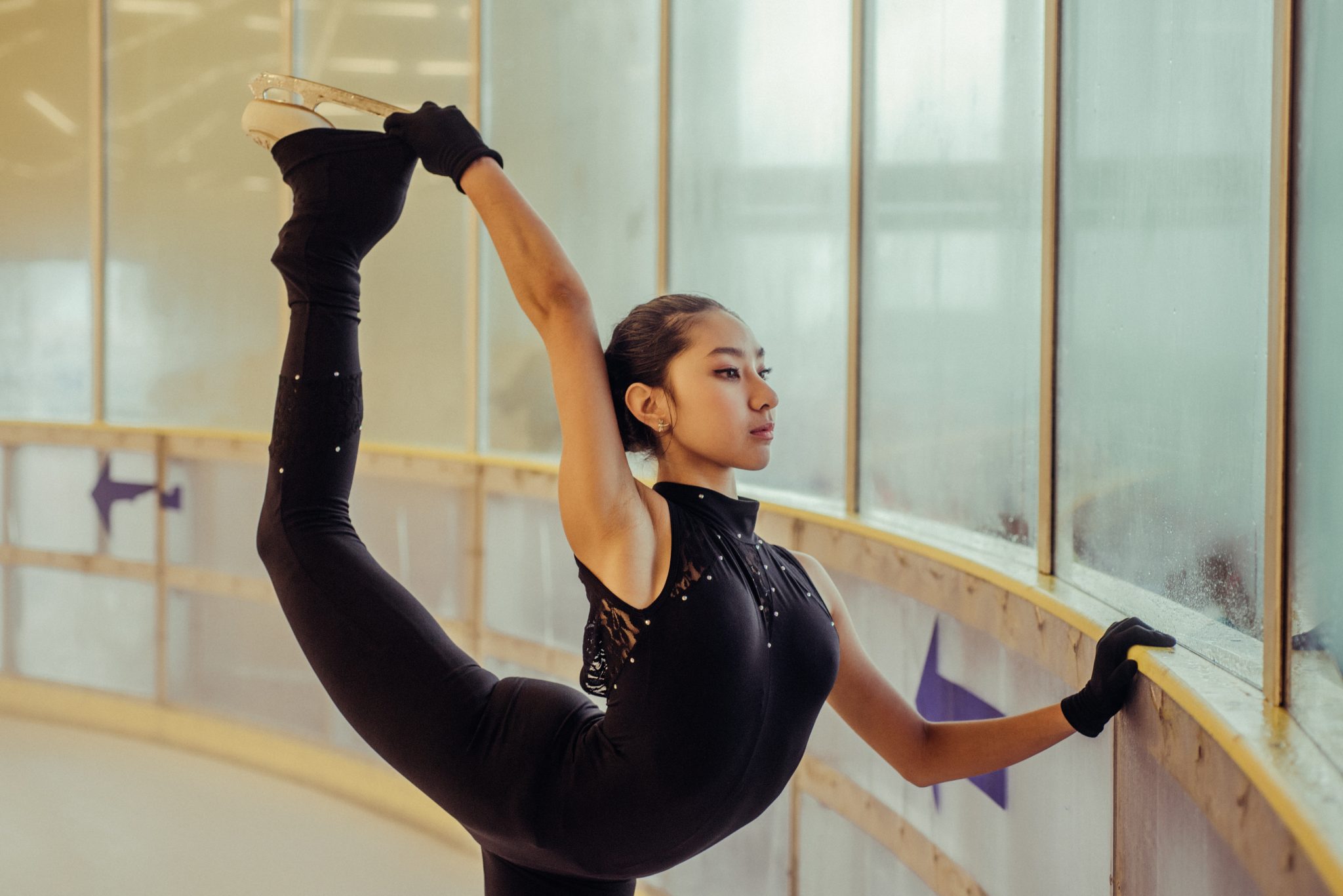 Guidote started skating at the age of six, after one of her friends invited her to a playdate in an ice rink. "I remember having a really good time. I liked the cold; the wind in your face when you're moving fast. When I got home from that playdate, my mom says that I wouldn't stop talking about how fun it was. Ang kulit ko daw, so she asked me, 'Do you want to really try learning?' I said yes, and I've never stopped since then."
What followed were weekly skating lessons in which she piqued the interest of her coaches, which in turn led to a proposition: "My coaches asked me, 'Do you want to try joining nationals?' They thought I had potential… I didn't really believe it. But we trained for a month or maybe three weeks, and then surprisingly, I got second place. That's sort of when I started believing that I had potential."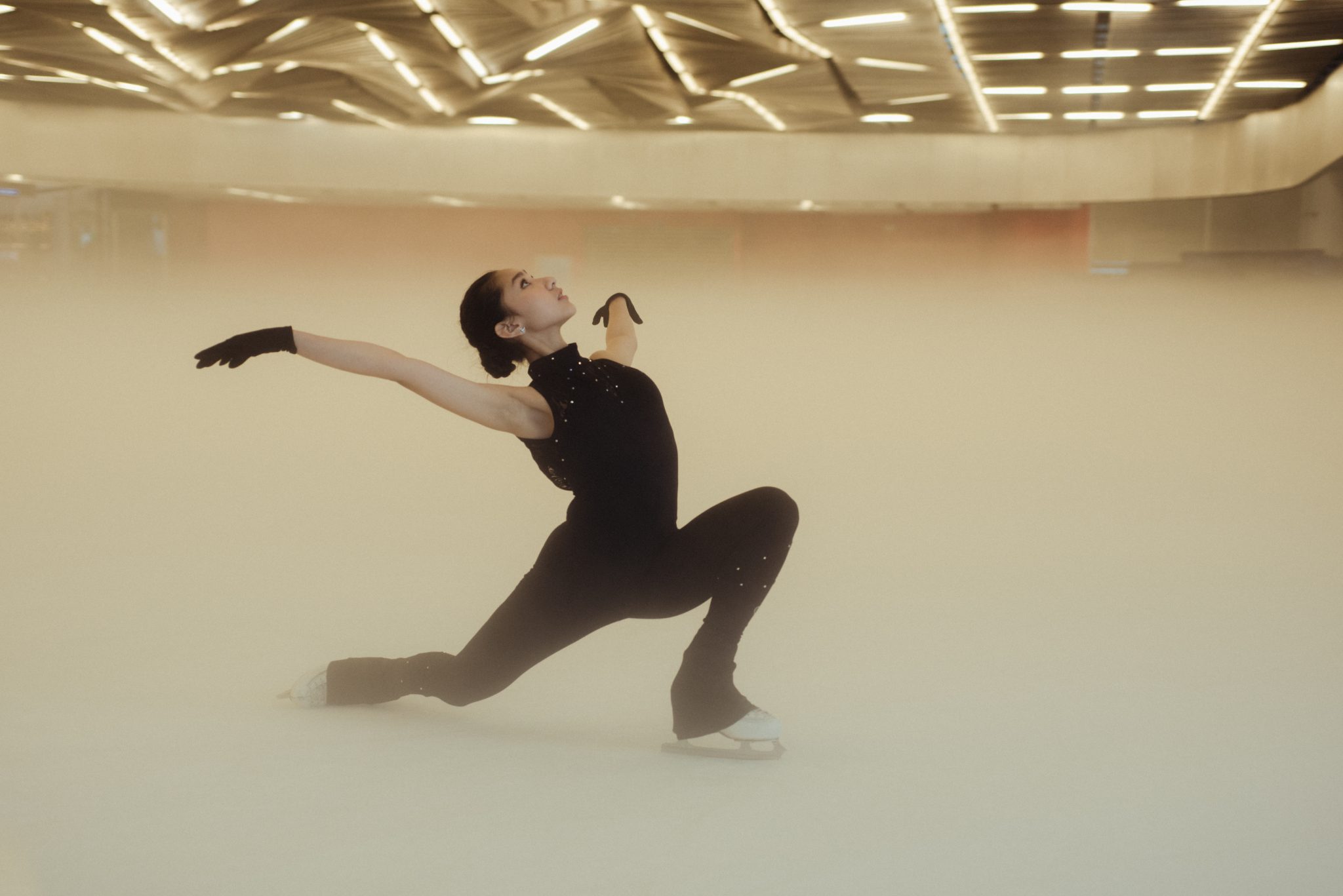 Things started to really change then, specifically when Guidote entered fourth grade. Committing to a stricter, more extensive training routine entailed a shift to homeschooling. She says that it was a really big sacrifice she had to make, especially given the fact that she had to be alone at home. "But it's okay because I'm still friends with my former classmates so I don't really miss out on, like, life."
Guidote trains with a Russian coach, from whom she had to re-learn a lot of the techniques and habits she developed from as far back as that serendipitous playdate. From Mondays to Saturdays, Guidote wakes up at 4:30 a.m. to catch her 6:50 a.m. training—a five-hour period comprised of jogging, core exercises, jumps, ice sessions, and a 30-minute break. 
So we completely believe her when she tells us that "My life is skating."
A serious physical undertaking
Before I got the chance to talk to Guidote, I spoke to her parents—carefully running through a series of standard questions until arriving at the one thing that, in retrospect, probably best explained the degree of awe that seized us as we watched her do the Biellman.
This was that thing: When Guidote was nine months old, she was diagnosed with a hip defect that almost made walking an impossibility. The condition alarmed many doctors, including one who said that they've never encountered anything like it. A type of casting procedure was then performed on Guidote. "There was no guarantee that it would work because it was both hips," her dad Manny says. The doctors were successful, clearly: It's been more than a decade since that procedure, and Guidote is now a three-time junior national figure skating champion.
"What I really find amazing is that she's now excelling at a sport. A serious physical undertaking," I tell him.
"Yeah but every time she falls, we're just [gasping sound]… because you know the ice is quite hard when you fall. It's like cement. We're worried about her all the time. And with this competitive training… it's much harder. Sometimes she gets bruises," says Manny.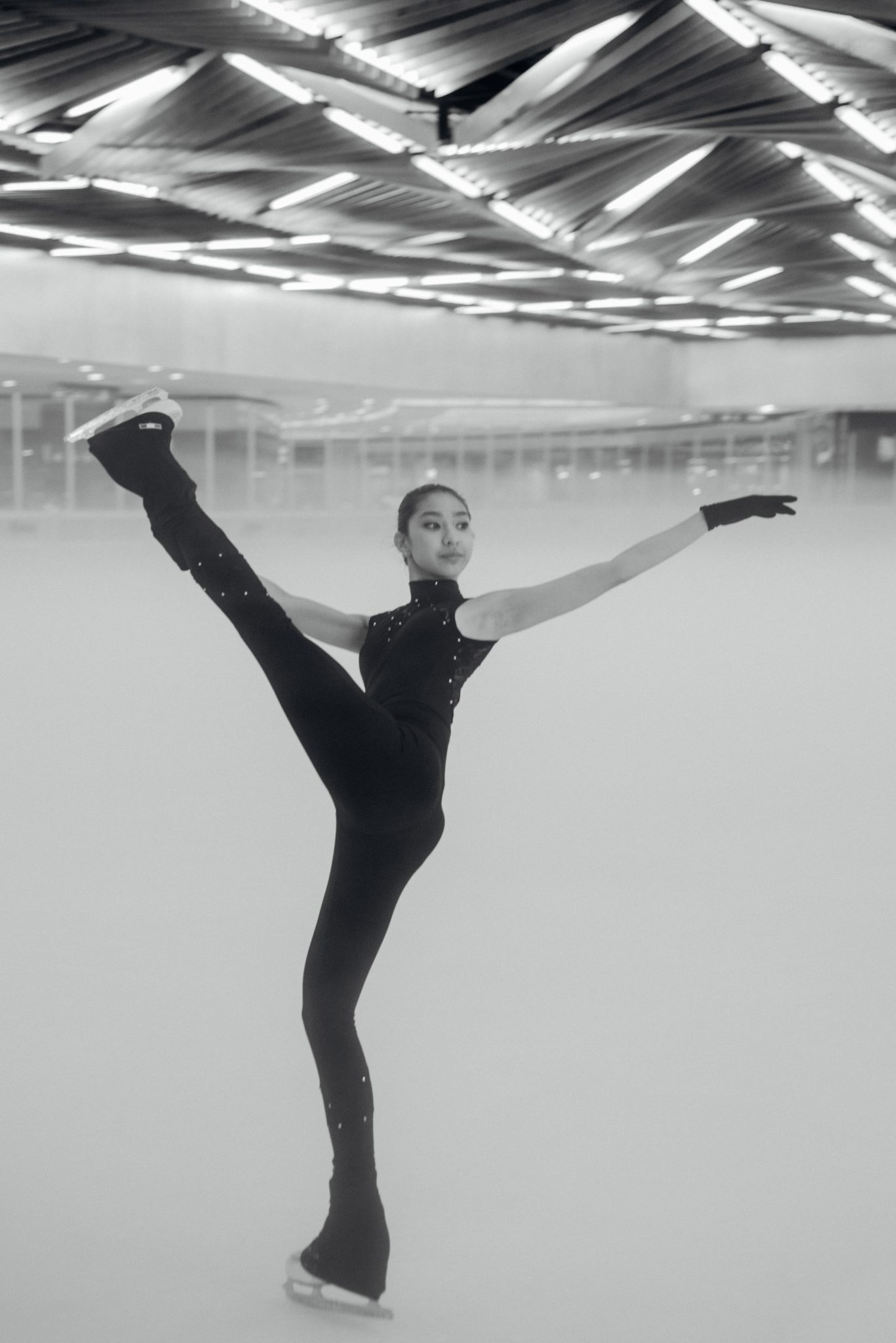 For anyone outside a certain scene or field there is a tendency to misread scene-specific patterns and anecdotes, likely because of a deep lack of experiential knowledge. My impressions in particular about figure skating is mostly informed by the infamous 1994 Tonya Harding incident and the 2005 movie "Ice Princess"—the latter presenting this melodramatic narrative that if you're going to pursue a career in competitive figure skating, expect your parents to be either extremely obsessive about or totally opposed to the idea.
When we finally finished filming Guidote, she sees her parents approaching. She beams at them. "I was just telling them that if you guys weren't so supportive I would go crazy. For real."
Dancing on ice
It's not surprising to learn that despite the mostly elusive nature of fields like competitive figure skating, the one assumption that a lot of people make about it is that it involves a lot of drama. What was slightly surprising was having that assumption confirmed. 
"There's so much drama in skating. That's the tea [laughs]. It's like 'Dance Moms'! There was actually supposed to be a skating version of that show, but they didn't push through with it because there was too much drama. And I'm like, 'We're worse than 'Dance Moms'?'" says Guidote.
Predictably, it's almost solely competition that breeds all this tension, and the young athlete has learned to deal with it by simply not letting it get to her, and instead focusing on her craft. Plus her coaches and her parents are always there for her, helping her relax before competitions by tickling her and showing her funny videos until she's "happy and calm."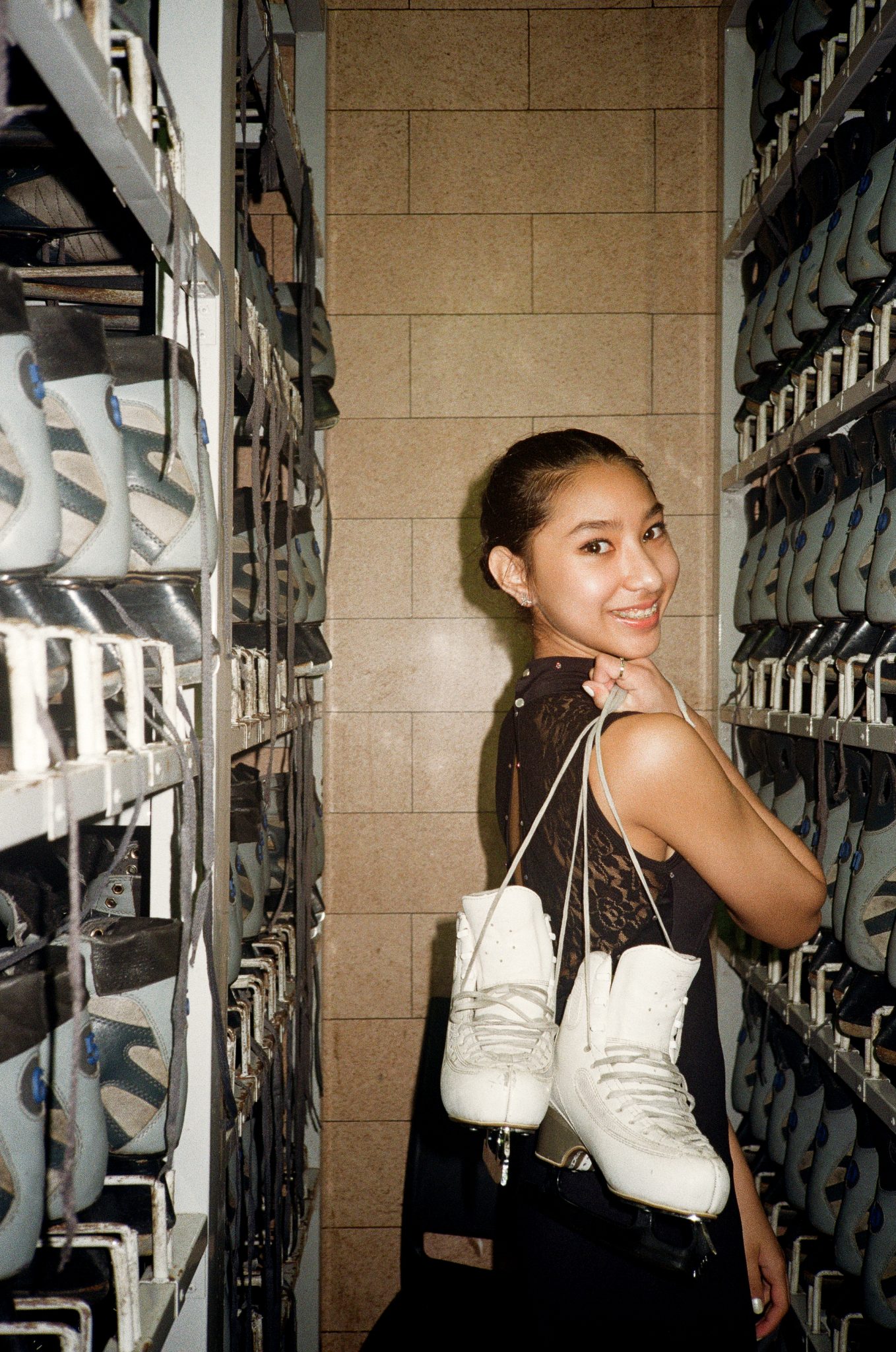 The 16 year-old, who's currently eyeing the upcoming SEA Games and the World Junior Figure Skating Championships, makes us hopeful about the future of Philippine figure skating. That's probably a lot of pressure to put on an individual, regardless of their age. Whatever the case, the fact is that all this hope is rooted in getting to talk to Guidote, in hearing her tell her story. Which has some of the essential trappings of a classic inspirational story: virtuosity, adversity, sacrifice, even a touch of competition-induced drama.
But arguably what stands out as the most compelling element here is her skating, with a whole lot of rhetorical nonsense pared away. By which I mean, there's no point in trying to verbalize movement—you have to see her skate to understand the depth and beauty not only of her talent but also of the sport.
There's hardly anything to be said about why watching someone excel in a sport is so moving and viscerally fulfilling. It just is. As for the sport (the "venue for the expression of human beauty," as the late David Foster Wallace wrote), Guidote herself has a few words to share:
"Figure skating for me personally is very artistic. It's dancing on ice. That's what this sport is."