These four questions will enable you to practically pinpoint the perfect pair of swim goggles for your exact needs
According to Ironman rules and regulations, "Wearing swim goggles or a face mask is neither prohibited nor required." So why even bother investing in a pair?
While you may not be breaking any rules if you decide to swim with your bare eyes, one obvious advantage of wearing swim goggles is that it allows you to see clearly underwater. The eyes are not made for seamless sight from air to water, and goggles make up for this deficiency. Underwater vision is crucial when judging wall distance for flip turns during pool sessions as well as avoiding obstacles like buoys and fellow swimmers—whether in the pool or open water.
An even more convincing reason to invest in the right pair is for eye health. Well-fitting goggles protect your eyes from irritation, whether from saltwater, chemicals used to treat pool water, or whatever those chemicals are reacting with like urine, sweat, and other nasty stuff that finds its way into the water.
If that last bit doesn't make you at least consider buying a pair, I don't know what will. Here are some questions to ask yourself when you're ready to shop for the perfect pair:
1. What kind of swimming activity will I be using it for—competition, training or recreation?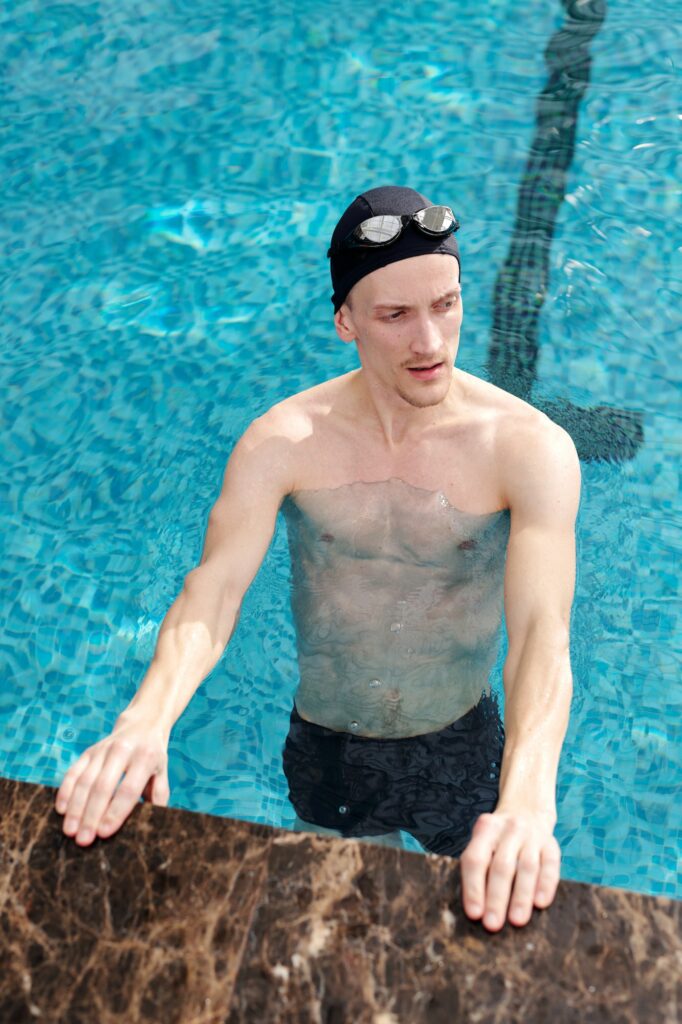 For competitive swimmers looking for goggles that will help them perform at their best on race day, choose competition goggles that are generally low profile, technical, and fit close to the eye socket for reduced drag and improved hydrodynamics. They are not the most comfortable pair so they may not be good for everyday use, long training sessions, and endurance swimming. And the minimal cushioning (if any) around the eyes might not be ideal for open-water swims where the risk of getting punched or kicked in the face is high.
Whether you're training long hours in the pool or swimming for fitness, practice goggles are a good choice if you're looking to strike a good balance between quality and comfort. Although they are less technical than competition goggles, they are still made of high quality material that can withstand frequent use and long durations. The softer gasket around the eyes makes it more comfortable to wear while still maintaining a good seal.
If cost is a concern, especially if you swim more for enjoyment than performance, recreational goggles might be a more practical option. They are cheap and fairly comfortable but keep in mind that you get what you pay for, especially when it comes to the quality of the anti-fog film inside the lenses, if there's any. Foggy goggles can be annoying and potentially dangerous due to low visibility but they should be okay as long as you don't use them for long durations.
2. What are the lighting or weather conditions when I swim?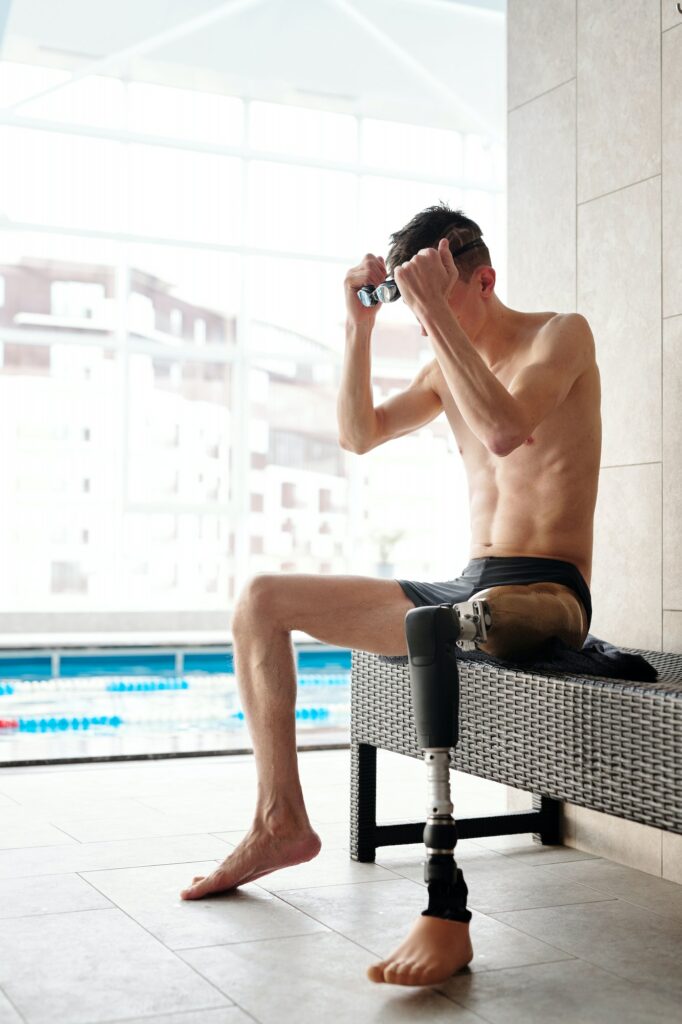 The most important consideration, especially when swimming outdoors, is to look for goggles with lenses that provide maximum protection against ultraviolet rays. For cloudy days, swimming indoors with minimal lighting or night swimming, opt for clear, transparent, or light-colored lenses like orange, which tend to brighten up and enhance visibility in the water.
Meanwhile, mirrored lenses are the best option when the sun is shining brightly and directly on your eyes. When the sun sits low on the horizon or if you're sensitive to reflected light, consider goggles with polarized lenses that neutralize the "reverberation effect" and allow optimum vision.
It's best to keep your options open and invest in at least two pairs of goggles—one for when it's dark or cloudy and another for bright and sunny days. But if you prefer to stick to one, go for black or blue lenses, which are fine even for cloudy days as well as for well-lit, indoor pools.
3. Is it comfortable?
The only way to find out is by trying them on. Start from the nose because that's where most of the leaking and comfort problems come from. When the nose strap is too wide, the goggles leak; when it's too narrow, the corners of the socket pinch the side of your nose. The best option is to find a pair with a self-adjusting nose bridge or one that comes with interchangeable nose bridges with varying lengths.
Check the straps as well to see if you prefer the ease of putting on a pair with a split strap or the custom-fit of a dual strap that allows you to attach the goggles to the back of your head at two separate points.
4. Does it fit properly?
When it comes to proper fit, testing how the goggles shape to your eye sockets is key. If they don't suction on, they can leak or fall off. Make sure there are no gaps in the gasket where the goggle touches your face and try adjusting the straps if needed. In the case of Swedish goggles that don't have any gasket rubber, keep in mind that although they won't suction on, they can still fit if the straps are able to keep the lenses in place around your eye sockets.
Finding the perfect pair of goggles might require some trial and error but hopefully, these four questions will shorten the process and help you find your match in time for your next swim session. Remember to choose according to what you need, what feels comfortable, and what fits well. The goal is to find a pair that helps you swim your best without making you suffer from painful post-swim, bloodshot goggle eyes ever again.
Have some training questions, feedback, or suggestions for future articles? Please feel free to drop me a note on the comments section below or on any of our social media platforms.  You can also email me directly at [email protected].