Why I finally decided to bite the bullet and buy a bike
Photos by Miguel Nacianceno (lead) and Bea Ledesma
As someone who refuses to do a sit-up unless under extreme duress, I'm extremely unfit. Just ask my trainer of almost one year who I stopped seeing after I returned from vacation because I "needed to recover after three weeks of nonstop eating and sightseeing." (I never saw him again)
And yet a week ago, I was at Cartimar, looking for potential cycling gear for my new sustainable mobility initiative: If I can bike instead of taking a car, I'll take the bike. If I can walk instead of taking the bike, I'll walk.
After years of stewing in rush hour traffic, thinking to myself, it would be so much faster if I had just walked or cycled, I've decided to avoid cars as much as possible. Quarantine has made me incredibly sedentary. Coming from a desk job with minimal physical activity to a work-from-home situation that simply sees me moving from one chair to another when I need to take a break from work, something as simple as taking the stairs now leaves me out of breath.
The new mode of transport is kind of the old mode?
At Cartimar, people flocked to bike shops, purchasing bikes for various reasons: lack of access to public transport, fear of inhabiting an enclosed space once PUVs become available, looking for some form of physical fitness.
In my case, I wanted to do both: find alternative transport while getting some exercise.
But what about when work resumes and distance becomes an issue? "Distances of 10 to 15 kilometers are easily bikeable on safe paths if there is decent, usable parking at the end of the trip," chief planner of Pasig Transport and biking advocate Anton Siy told Nolisoli.ph. "The distance itself is not the main hardship to cycling, it's the fact that distances like that often mean prolonged exposure to danger such as speeding vehicles and pollution. The distance becomes less of an issue when cycling is completely safe."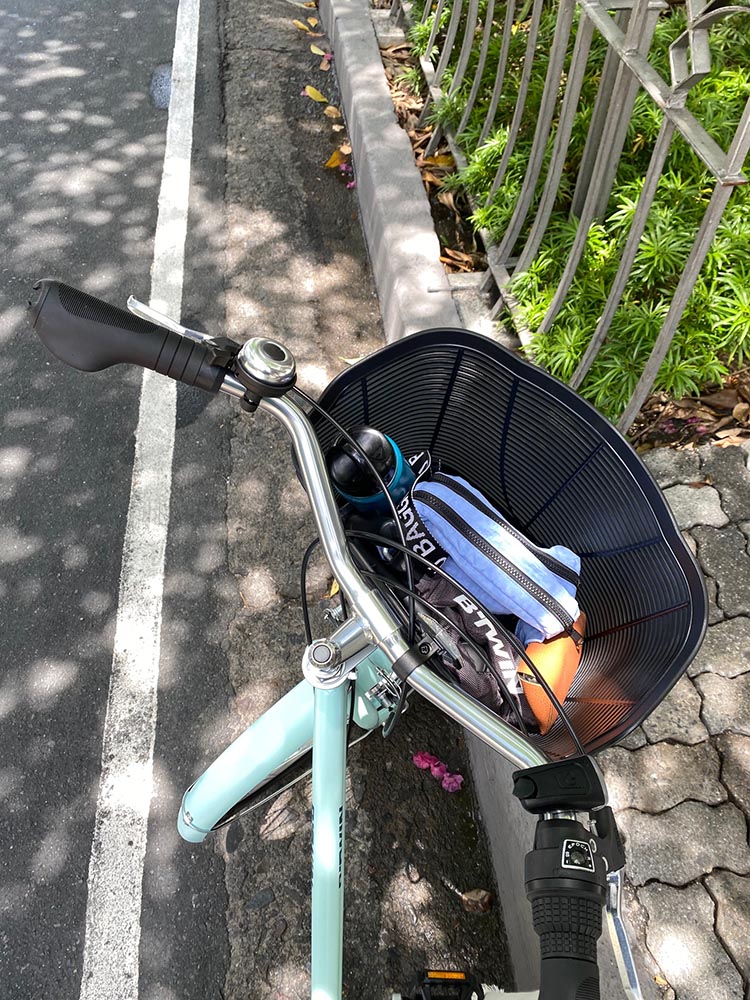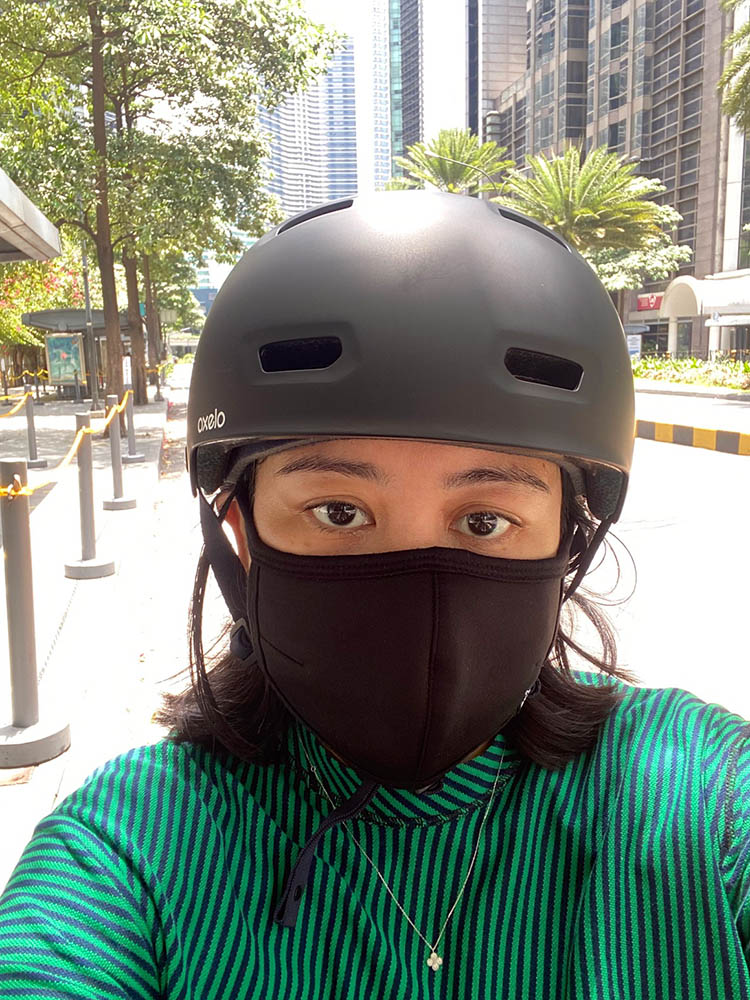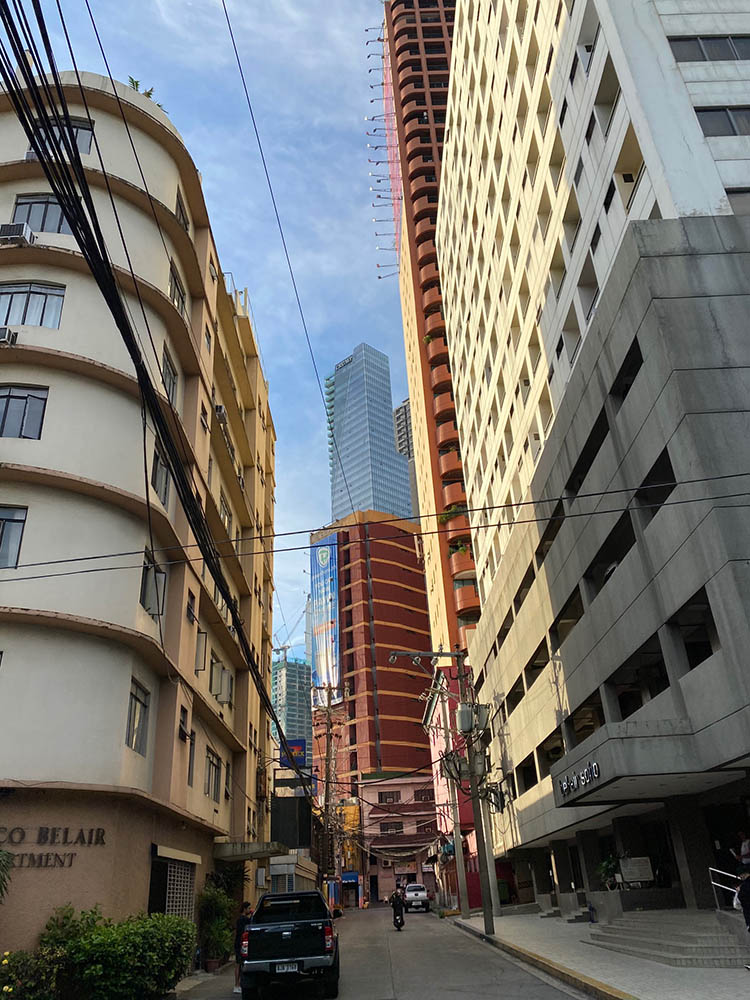 There's a price for everyone
For folks who consider cost a barrier to entry, investing in a decent bike does require an initial financial outlay. Select the type that best suits your needs: city or commuter bike for paved roads, lots of potential storage for baskets or bags; folding bike, so you can fold and stow it if you need to jump on the MRT or a jeep or don't have space at home. (I won't go into detail because I'm not an expert. Even if one trip to the bike store made me feel like pre-doping scandal Lance Armstrong.) For those unable or unwilling to spend heaps, there are unbranded and secondhand options sold at surplus stores and online marketplaces at reasonable prices.
Hit the road, kids
Since modified enhanced community quarantine made its debut, I've utilized the rare occasion out to purchase food and supplies from local and small businesses and run errands, all on a bike.
"Doesn't it feel scary?" friends ask. Sure. Commuting in Manila is scary. So is driving. It takes a little time to acclimate. (Look at me, acclimating after three days on a bike.) But there's a freedom to getting somewhere on your own power, to seeing things up close ("what a beautiful doorway," "yikes, a rat!"), to encountering friendly strangers that isn't available to you inside the closed confines of a car or a bus. The other day at a stoplight, a bike messenger complimented me on the color of my bike. I hit him back with a "whoa, thanks."
So who knows if everyone will shift to bikes in the near future? But if it worked for me, there's hope for you yet.