Actor and triathlete Matteo Guidicelli is cooking up big things and also candidly reveals his new love
Photos by Pat Mateo | Shot at Camayan Beach Resort
Describe your first bike.
My first bike was a Scott road bike. My dad got it for me and I didn't like it at first, but I suddenly started enjoying it. It became my baby. The bike I have now is my favorite bike. It's a Shiv. It's Specialized. I named it SG. It's my baby bike. It's my love now.
What's the biggest waste of your time?
Sitting down on a couch and not doing anything. I hate those days.
Does it happen often?
Sometimes. Not too often, but when it happens I hate it.
Where's your favorite place to ride?
Here in the Philippines, Bohol is amazing. My dad organizes an event called Giro d'Luca every year. Every year we add 10 kilometers to it. He started when he was 51 and he's turning 53 this year. So we're going to do 530 kilometers in three days in Bohol. We ride around Bohol. This year we did it and we were 60 people on the first day. The second day we were 40. The third day only 10 finished. So that was really cool. Bohol is one of the best places to bike in the Philippines. Around the world, Hawaii is amazing. The Kona route in particular.
What's your essential breakfast?
It changes all the time. It depends on what my yaya cooks (laughs). Basically I'm a sucker for chocolate. I love Nutella and bread and the normal Filipino stuff like rice, bacon, egg, tocino. And I always got to have my espresso or coffee.
Three athletes you'd like to have dinner with?
Anybody in the world? Jenson Button, Javier Gomez, and Lance Armstrong.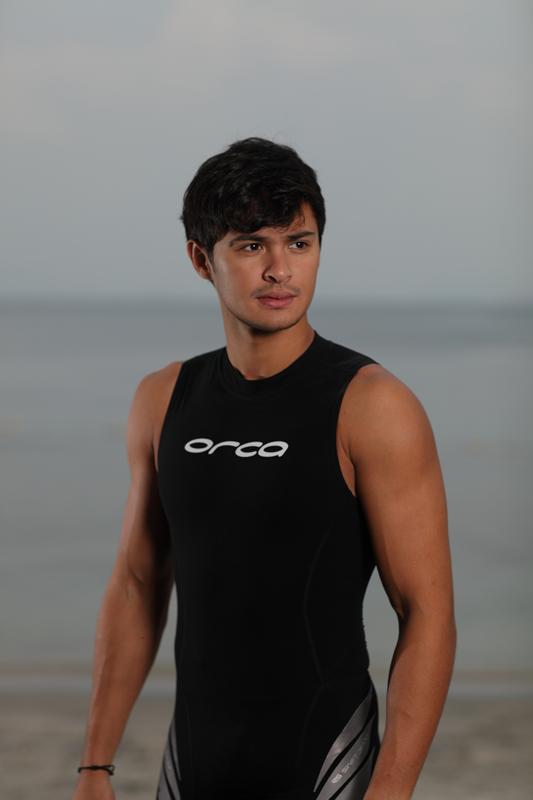 Do you have any pre-race rituals?
I pray a lot. I wake up extra early. If the race is at 6 a.m. then I wake up at 4 a.m. I have breakfast, then I take my time in the shower. I always shower before a race. Before training, I always have to shower. Some people don't because they say you sweat naman and all that stuff. It's basically useless. I have to feel fresh before I  do anything.
What do you carry with you when you train?
I have my phone all the time. It has a waterproof case. It's very important. I bring nutritional gel all the time even when training. One pack of gel… one pack of shots. Then I always put Shots electrolytes in my water. And money, that's it. That's a normal training day.
What will you be doing different this year?
I'm very excited for my new team. I'm fixing that up with a bunch of newbies. Some guys in triathlon and we're getting three pros. Three pros that are very, very close to us so we're very excited to support them and make them win.
What is your advocacy?
We're going to take three Filipino athletes and give them all the support they need. Because a lot of the Filipino athletes want to be on top but they don't have the financial capability. Hopefully with this team, we can give at least three athletes the support they need. We don't want to take on too many. If we're going to take a lot then we're not going be be efficient. Make them train properly and hopefully they can achieve their goals.