End Polio Cebu Perimeter Cycling 2019 aims to increase the national polio vaccination rate to 95 percent
By Nicole Ganglani | Photos courtesy of The Rotary Club of Cebu
The Rotary Club of Cebu, an 87-year-old organization with a long-standing advocacy to eradicate polio, is holding its first cycling perimeter ride called End Polio Cebu Perimeter Cycling 2019 from Nov. 22 to 24.
Cyclists from all over the country will be racing on a 550-kilometer perimeter in order to symbolically protect the entire island from the disease. The event aims to raise funds to increase the national polio vaccination rate to 95 percent.
"Most polio victims usually lose muscular control of their legs and thighs. By creating this event, we hope to be able to raise awareness among riders and the people pledging that the physical exhaustion we experience after a long cycle ride might be the same thing polio victims experience every day in their lives," says Bernard Vonn Sia, a member of the Rotary Club.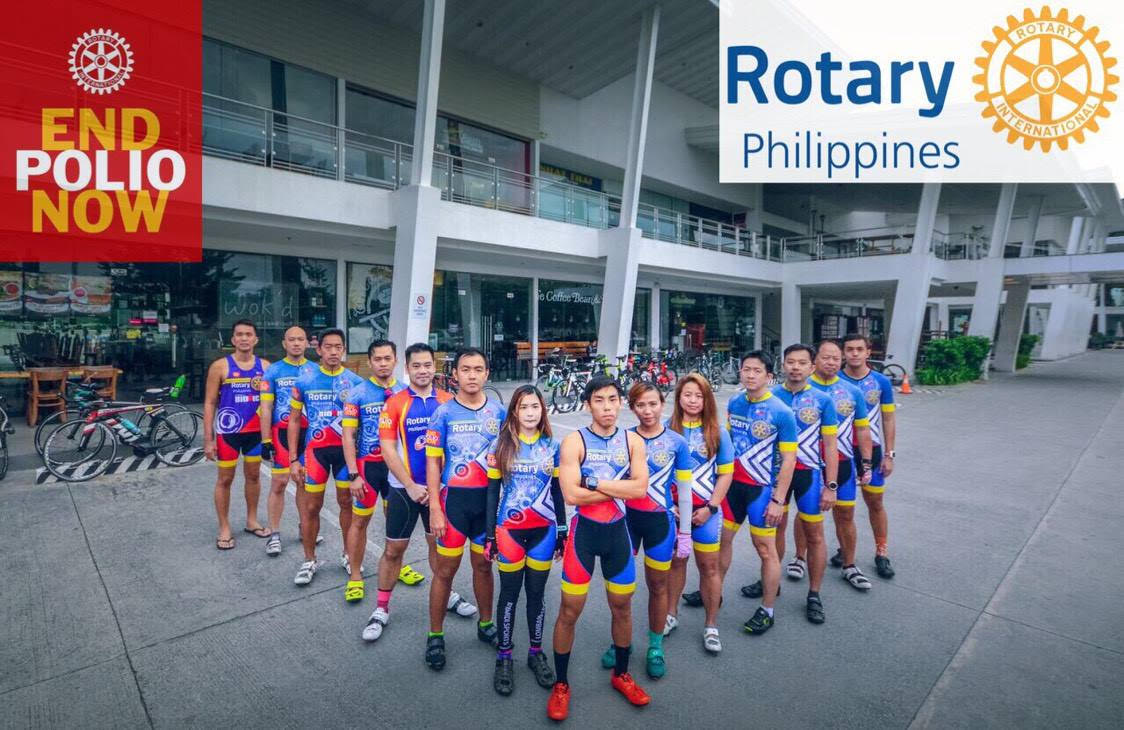 In order to raise awareness, participants (who will be wearing EndPolio jerseys given by the event organizers) will ride in a pack to create greater visibility on the road. For three days, there will also be a number of tarpaulins about polio on all support vehicles and mass vaccinations in targeted sites. The club will also be distributing "This Household is Polio-Free" patches to those who have received their vaccines. 
Sports as an Avenue to Address Polio
The total ride distance of 550 kilometers will take place from Cebu to Moalboal (200 kilometers), Moalboal to Daan Bantayan (200 kilometers), and then Daan Bantayan to Cebu via Tabogon (150 kilometers). This perimeter ride event in Cebu is inspired by the same event in Tucson, Arizona, which started 30 years ago to symbolically shield the city from the polio virus. 
"Sports has always played a major role in influencing the general populace. It also promotes a sense of general health and wellness; sort of reminding us of the blessings of good health and making sure to take care of our bodies through  a healthy way of life," says Sia.
According to Sia, End Polio Cebu is the second polio-related perimeter ride in the world that will cover the whole circumference of a specified location.
To know more about End Polio Cebu Perimeter Cycling 2019 and donate, visit their website or Facebook page. 
Subscribe to our newsletter to receive the latest sports news and active lifestyle and fitness features you need