In this two-part feature, biker and blogger Kara Santos ranks the toughest road climbs to test your cycling mettle
I consider myself a leisure biker.
My idea of a good ride is biking to the nearest food park to eat. I also don't mind recreational rides around UP Diliman or biking to new places as long as there's good scenery. I am, however, not a fan of uphill road climbs.
But there are a lot of masochistic bikers out there who really push the envelope and purposely seek out steep roads to challenge themselves. If you're in the mood for some "uphell" action this weekend, here are a few arduous road climbs you can check out.
The Wall
For Manila-based cyclists who want to take their skills to the next level, the initiation is usually done on the trails of Maarat, popularly known as Timberland Heights in San Mateo, Rizal. While bikers who have cars usually bring up their rides and park near the trail entrance, padyakoldaway bikers first have to conquer the formidable ascent known as "The Wall."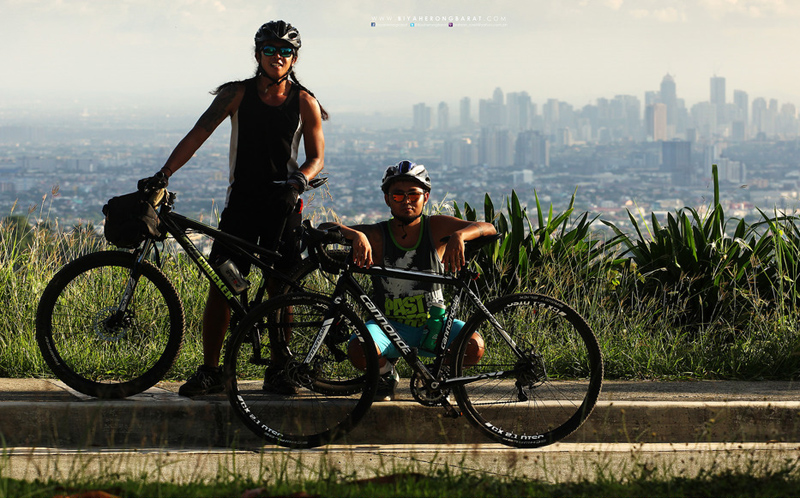 Jed Rosell of Biyaherong Barat describes the four-kilometer pavement to have "excruciating climbs, sharp hairpin turns, and dangerous descents."
"Timberland's well-known segment called 'The Wall' rises an abrupt 243 MASL within two kilometers, which tests physical and mental limits of every rider. Its grueling 50-degree ascent, straight up, makes every turn of the crank feel like torment," he says.
"Thighs burn, muscles tighten, you'll gasp for air, and the torture seems endless. Reaching Timberland Height's main gate is a celebration cut short when first-timers find out the backbreaking ascent is only half the beating. But hey, 'Wall 2,' as regulars call it, is not as brutal as the first—so I guess this is something to cheer up for, right?"
For cycling enthusiasts, being able to conquer The Wall without dismounting is a true test of will and skill. The view from the top overlooking the Metro Manila cityscape is a refreshing reward.
Shotgun
The main road leading to The Wall in San Mateo also leads to another route with an ominous name. Shotgun is a five-kilometer-long paved road of extremely steep climbs and turns that tests the engines of even motorized vehicles.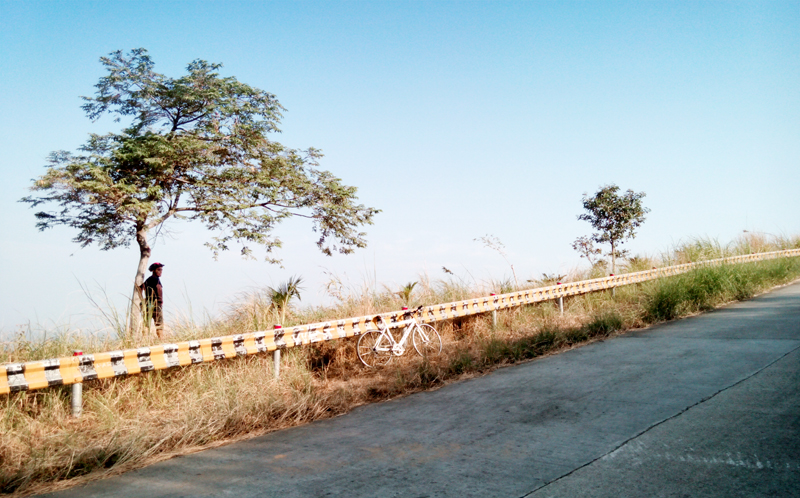 Art Fuentes of Outside Slacker describes Shotgun as one of the most punishing and steepest climbs a mountain biker or runner can do near Metro Manila.
"Shotgun in San Mateo is not the most fun thing in the world. A root canal operation is less agonizing. This infamous destination in Mt. Maarat rises nearly 430 meters in less than five kilometers. That's like climbing the steepest part of Kennon Road. The fact that there's hardly any shade on Shotgun makes the whole endeavor more excruciating," he says.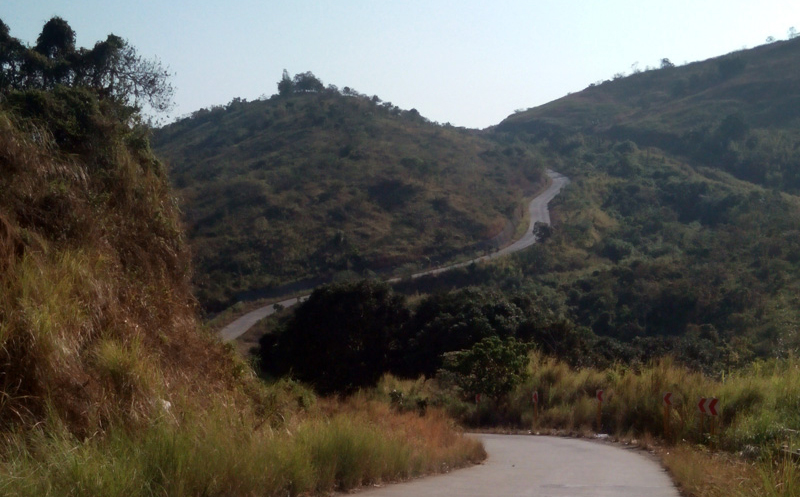 "Take the most difficult section of The Wall and multiply it three times and you get a good idea of what I'm talking about. Just when you thought you'd get a reprieve, just when you thought you'd get a chance to recover, the next twist in the road smacks you in the face with even more climbing. Such is the evil that is Shotgun," he adds.
Why would anyone want to climb that? As the "ultimate trophy of masochistic mountain bikers" most cyclists who climb Shotgun do it to test their fitness and prove they can climb it.
Teresa in Antipolo
Another steep road bikers have to go through to get to and from Manila East Road from Marikina is Teresa in Antipolo.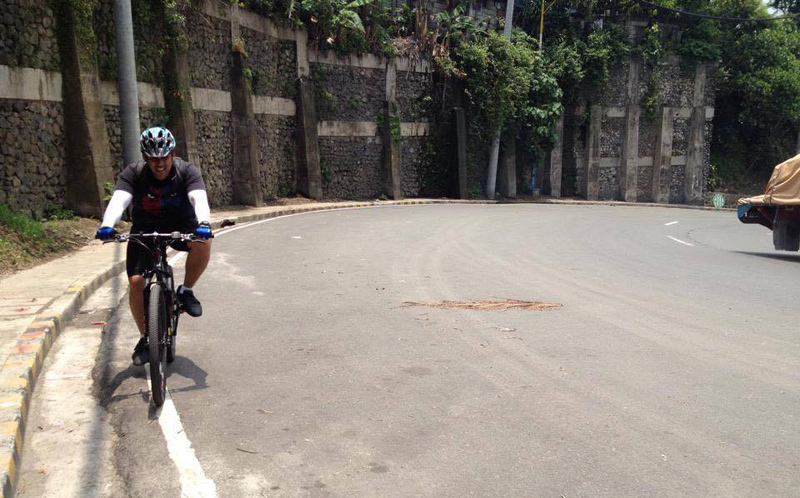 According to cyclist Jayson Tan, Teresa is relatively easier than The Wall and Shotgun. "If shotgun is a 4/5; Teresa is a 2.5/5. What makes it difficult is the heat and the "wasak" factor," says Tan.
"There are around three "sikos" (elbows) along the uphill stretch. It's difficult to zigzag up because of the constant flow of vehicles. There's no shade and the heat, the sun, and car and truck engines really add to the difficulty," he says.
Take note that the extremely sharp turns in Teresa are accident-prone areas for both motorists and cyclists so take extra caution when biking here.