Prepare to get smashed at some of the toughest road climbs around Manila
Photos courtesy of Dolly Nepomuceno, Georwyn Victor, and Dru Kalakas
In the first installment of this series, we listed some challenging road climbs for cyclists near Manila. Now, we're giving you a few more "uphell" climbs to add to your weekend biking bucket list.
RevPal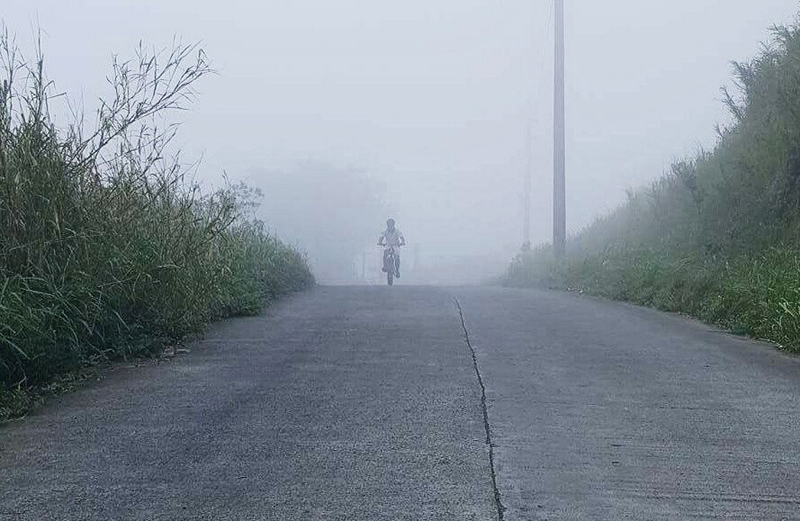 For those based in the South, Georwyn Victor of mountaineering and mountain biking blog The Bald Trekker recommends "RevPal" or Reverse Palace in Barangay Casile, Cabuyao, Laguna (going to People's Park Tagaytay) for those who want to improve their climbing skills. The route usually takes about two-and-half to three hours to complete.
"It usually starts from the roundabout in Nuvali exiting to Cabuyao along the path going to Barangay Casile. After warming up from the long, flat stretch, you'll be welcomed by a steep, winding road going up the abandoned Marcos Twin Mansion where you can take photos, recuperate, and enjoy a fresh P30 buko juice.
Continue straight to a rugged path and then head left to begin a gradual ascent along the paved road all the way to a steeper, pedal-crunching mountain pass. It was grueling when I first tried out RevPal, making me dismount several times. Good thing there were several recovery sections where you can slow down and catch your breath," he says.
With a distance of about 12 kilometers, and approximately 725 meters of elevation gain, this route provides a good training ground before taking on the more challenging Wall and Shotgun in Rizal. In terms of difficulty, on a scale of 1 to 5, where the infamous Shotgun gets a 5, Victor rates RevPal a 3.
If you ride from December to February, the sweltering heat may be replaced by thick clouds and cooler weather with lesser visibility "a la Silent Hill."
Sierra Madre Loop/Sampaloc Road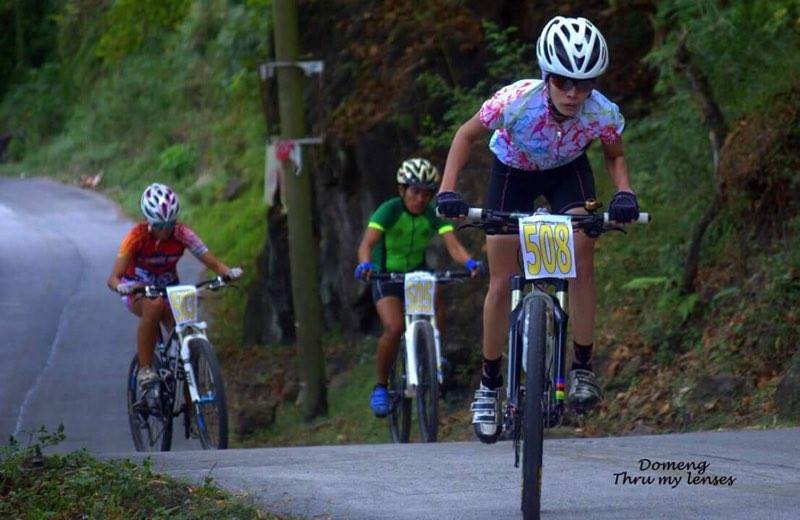 Professional cyclist Dolly Nepomuceno known as Reklamadora the Explorer recommended a lot of uphill climbs including Naguilian in La Union and Libog in Batangas City, which may be a bit too far and hardcore for bikers with just a day to spare. Her most accessible yet challenging biking destination is the Sierra Madre Loop in Tanay, Rizal.
From Marcos Highway and Marilaque, getting to Sierra Madre Hotel, 40 kilometers away from Masinag is a slow, uphill stretch where fatigue sets in the longer you keep riding. However, the stunning views make your efforts worthwhile.
If you're doing the reverse Sierra Madre Loop, one of the major uphills is the Sampaloc Road connecting the Manila East Road with the Marilaque Highway. It's a steep 10-kilometer uphill with minimal recovery. Nepomuceno actually completed the Audax Rizal Ride Challenge, a 200-kilometer ride, which traversed Boso-Boso to Sampaloc, Tanay to Jariel's Peak near Infanta and back to Sampaloc, Sta. Maria, and Boso-Boso in under 12 hours.
However, just the Sampaloc stretch of the road itself should be enough of a challenge for newbie and regular bikers.
Mabitac-Bugarin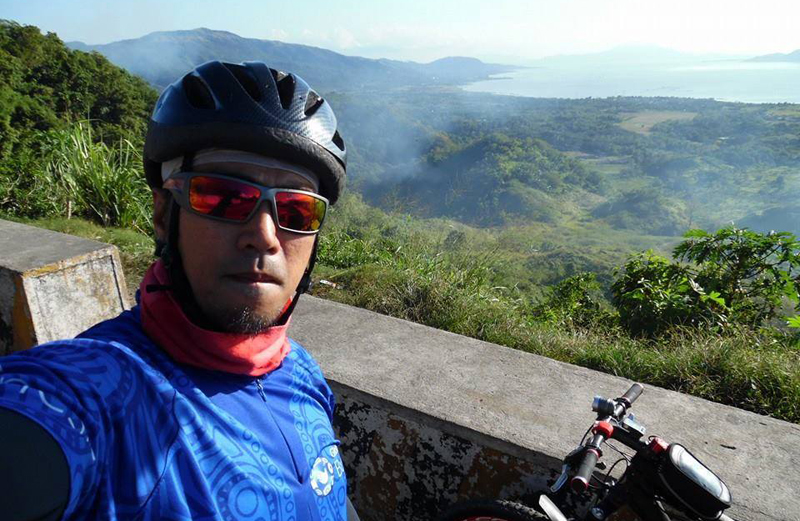 Another biking route that involves a tiring ascent is the the road leading to Mabitac and Bugarin. Hardcore mountain biker Dru Kalakas describes this route as demanding for bikers, but the refreshing views and the presence of gigantic wind turbines reminiscent of Bangui's windmills has made it popular among cyclists, motorbikers, and road trippers.
"Once you get past the town of Antipolo going through Pillila, Rizal, there will be less jeeps on the road and the rice fields make it more serene. On a very sunny day, the 5.5-kilometer Mabitac-Bugarin uphill can be very punishing as there will be less to no shade, but you'll be rewarded with a view of Laguna de Bay and fresh buko sold on the overlooking spot on the right," he says.
However, the uphill is not as steep as going up Teresa, Antipolo. "Steepness can be 6 to 6.5 out of 10. "It is such a sight that cycling here gives that rewarding and refreshing feeling which is definitely worth pedaling for," he adds.
Got any more suggestions on challenging uphill roads? Let us know in the comments section.