Don't dismiss the potential of The Bike Playground
Photos by Kara Santos
There aren't a lot of places dedicated purely to biking in Metro Manila. The real test is taking your bicycle out in the streets and driving through traffic-choked roads just to access good trails like those in San Mateo in Rizal or Nuvali.
But for those who are just beginning to get into biking or families with kids who'd like a safe, controlled environment to bike right in the city, there's The Bike Playground.
Opened in March, The Bike Playground is the Philippines' first internationally-designed bike park that houses a pump track, outdoor trail, kid's track, and a bike rental system. Conveniently located in Circulo Verde in Bagumbayan, Quezon City, The Bike Playground offers a quality cycling facility near residential areas and the business centers of Ortigas and Eastwood.
Pump track
For most bikers, The Bike Playground's main point of interest is the Philippines' first signature pump track built by Velosolutions headed by Swiss mountain biking luminary Claudio Caluori. No less than Crankworx athlete Adrien Loron graced the launch of the pump track earlier this year.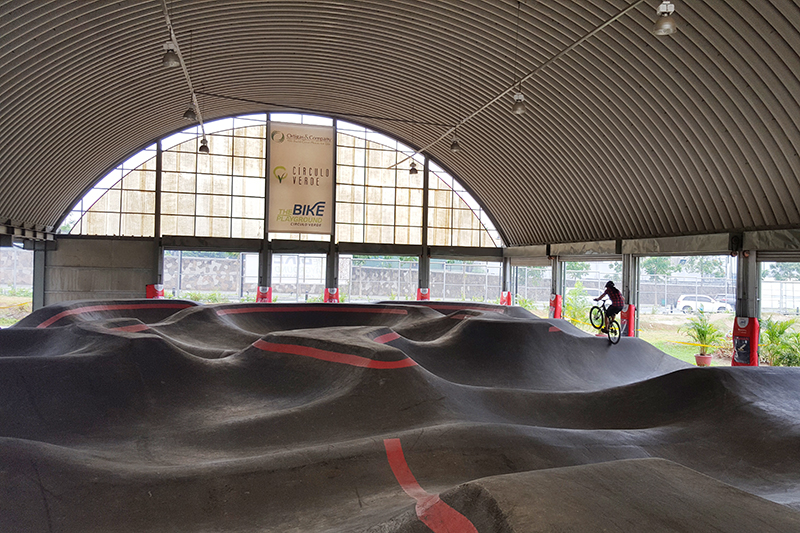 A pump track is a type of off-road terrain for cycle sports that consists of banked turns and features designed to be ridden completely by riders "pumping" or creating momentum by up and down body movements.
Unlike other pump tracks, the one in The Bike Playground is an indoor track with a roof over it, which means you can ride all you want, rain or shine. The track is also made of asphalt instead of the usual dirt, giving riders more traction during their training sessions.
The pump track is best experienced on 26ers and BMX bikes that have small wheels that let riders pick up a lot of speed and give them airtime. It's best if bikers bring their own bikes, but for those who can't, bike rentals are also available. Pump track bikes and mountain bikes cost about P500 for two hours while kiddie bikes go for P350 for two hours.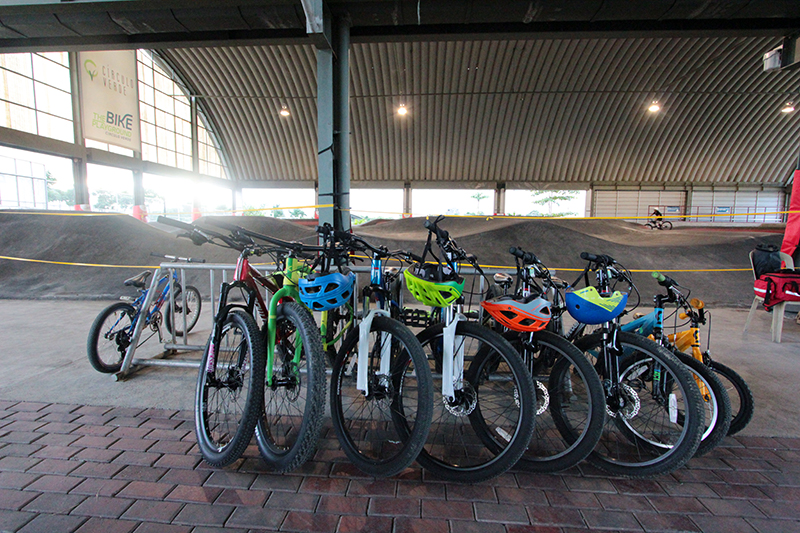 Skateboarders and scooters are welcome
Another advantage of having a paved pump track is that it can also be ridden by skateboarders, in-line skaters, and foot-powered scooters. The Bike Playground emphasizes tolerance and a sense of community among bikers, skateboarders, and scooters.
Everybody is allowed at the same time provided that each user knows how to give way and take turns in sessions. To be more organized, there is a specific time allotted to prioritize skateboards and scooters.
Dirt trail and kiddie track
Besides the pump track, The Bike Playground is also home to a one-kilometer outdoor dirt track where newbie bikers can practice tight turns, steep descents, and riding berms. The track also has a short ramp to practice uphill climbs and descents. The trail is pretty short, but fun to ride around. You can get a good workout from just a couple of rounds here.
For families with small kids, The Bike Playground also has an outdoor kiddie track where kids can learn to love riding on dirt trails.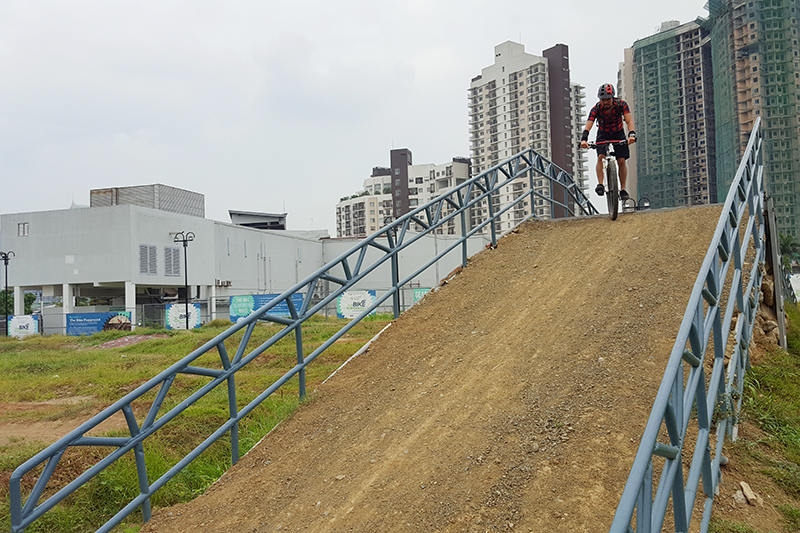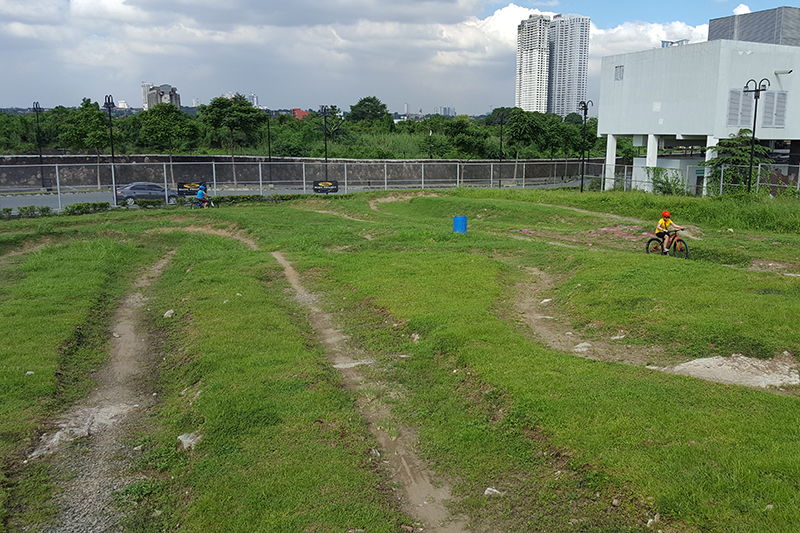 Bike-friendly haven
The whole area of Circulo Verde is pretty bike-friendly. Despite being in the city, the whole place feels secluded and private with well-paved roads that offer space for bikers (including kids) to bike around safely. There's even a shower room and lounge for bikers and lots of bike parking spaces near restaurants like McDonald's, Kambal Pandesal, Chef & Brewer, and Chilltop Bar in Calle Industria. Parking is spacious for those bringing cars with bikes mounted on them.
For those who live far from the area or would just like to enjoy a weekend of biking, there's a hotel-like property in the area. The Cirque Serviced Residences offers a peaceful place to stay nearby while enjoying an active lifestyle. All checked-in guests get free access to The Bike Playground.
The Bike Playground is open from Tuesday to Sunday from 8 a.m. to 5 p.m. They are also open for venue rental for sporting events. Check here for the updated rates and schedules.