Plus, Lagaslas in Pagsanjan is the best place to begin bikepacking
Photos courtesy of Luis Liwanag and Arwin Arrieta
Not all of us have the stamina (or visas) for epic multi-day bikepacking trips up the Cordilleras where you haul your gear aboard bike bags and panniers. Eventually that's the ultimate goal, but for weekend warriors who'd like to try and get a taste of bikepacking or "backpacking with your bicycle" at least overnight, there are lots of scenic destinations near Manila.
Photojournalist and Sagada Looper Luis Liwanag recommends Lagaslas in Pagsanjan, Laguna for those who'd like to try bikepacking for the first time because the site is easy to get to partly by bus about two to three hours away from Manila and then padyak all the way home after for about eight to 10 hours.
"The first time I went on a multi-day bikepacking trip was with a group of bikers from the group Surly Fffinas. They belong to a closed group on Facebook that prefer 'steel bikes' over alloy or aluminum bikes," says Liwanag.
According to Liwanag, the ride to Lagaslas served as his introduction to the Sagada Loop, a long distance bike touring route to Sagada in the Mt. Province about 400 kilometers north of Manila, which involves punishing elevation but very rewarding scenery.
But if you want to level up your biking skills first, Laguna is a good choice. Here's Liwanag's take on what makes this place a good bikepacking destination.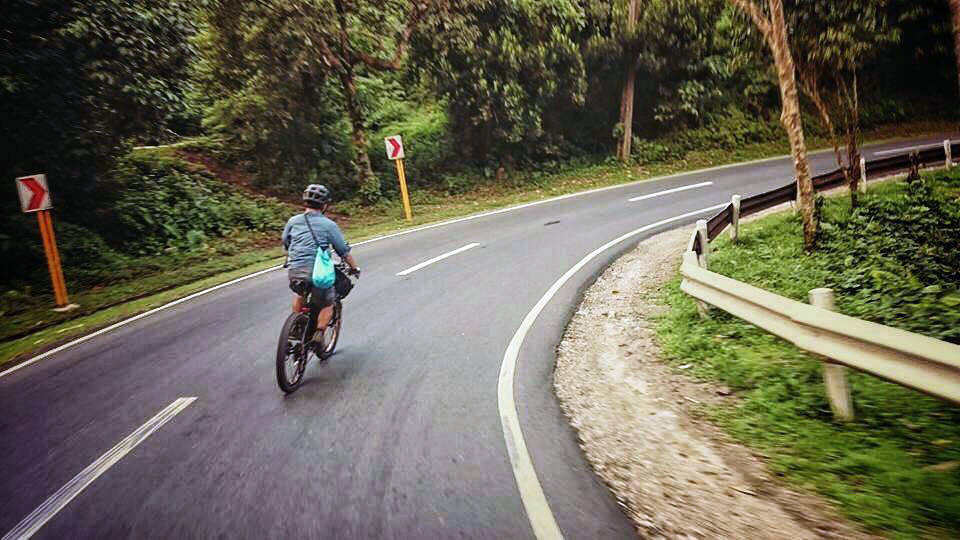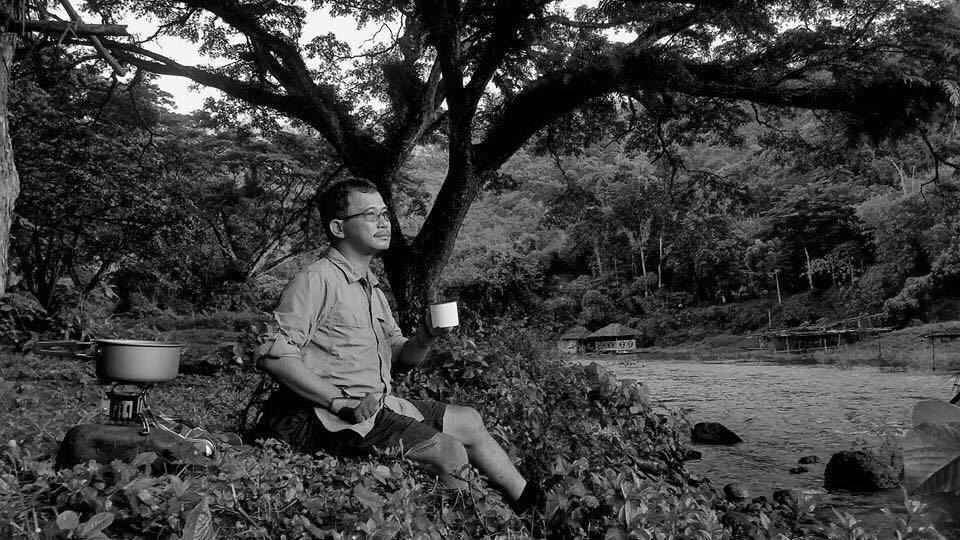 What makes the place a good destination for first-time bikepackers?
For a first time bikepacker, you have two choices. The first one is to bike all the way to and from the place. The second, which is easier and one I opted for, is to ride a bus going to Sta. Cruz, Laguna from Cubao with my bicycle and from there pedal my way to Pagsanjan.
From Sta. Cruz to Pagsanjan, it is only about 6.4 kilometers going to Lagaslas, the place where the TV series "Tabing Ilog" was shot.
It is a partly hidden place beside where a crystal clear river is located. The place has a small community where you can pitch tents and camp out overnight for about P200 per head.
What are the facilities ideal for bikepackers?
Bikers can park their bicycles safely and enjoy the sun and the tranquility under the trees or refresh themselves by dipping in the shallow river where occasionally, small boats laden with local and foreign tourists would pass by on their way to the famed Pagsanjan Rapids.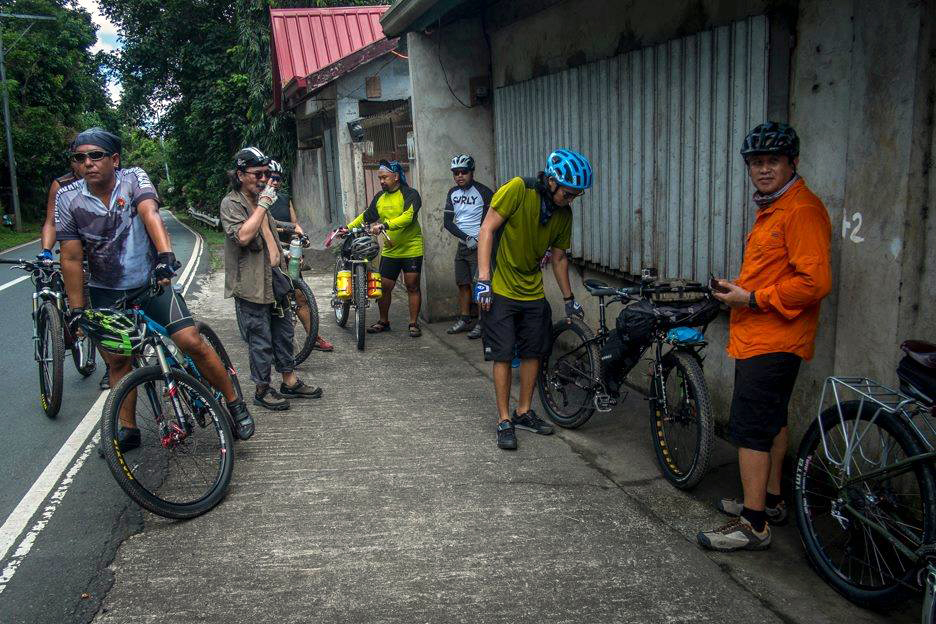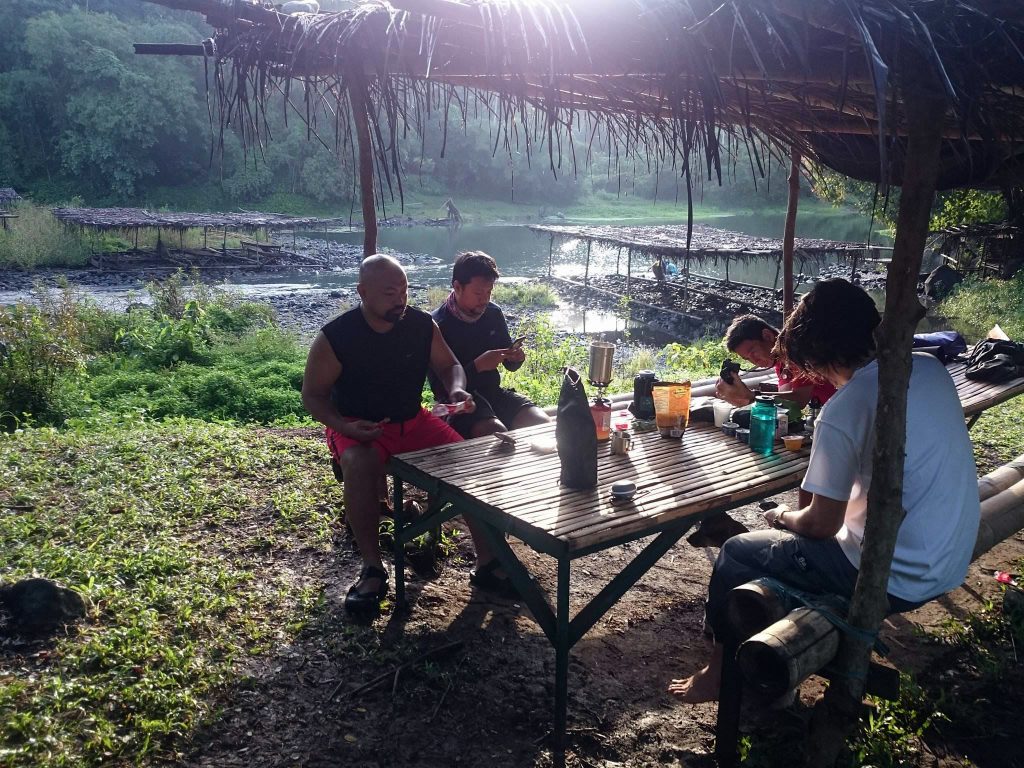 What are the most interesting landmarks and scenic stops you can bike to along this route?
After recharging ourselves for a day or two, we went on short rides through rolling landscapes and some ascents going to Lumban, a nearby town. You can also go all the way to Lucban for their famous pancit habhab and longganisa.
On the way back and after being recharged with the cool waters of Lagaslas, we started to pedal our way home through Mabitac, Pililia, and Morong in Rizal, then passed Teresa in Antipolo, Sumulong Highway then back to Quezon City.
On the way home, we ate at various landmarks like Hacienda Pisong Kape in Pililla, and unnamed eateries along the highway. In the hills along Rizal, we bought fresh fruits to eat and bring home on our frame bags, and panniers.
How much time do you need to allot for the whole trip?
The starting point is about two to three hours by bus from Quezon City. The travel by bike took us almost 10 hours on a leisurely pace of 15 to 18 kilometers on the highways and a bit slow going through ascents.