Not only did Mauricio Mendez and Radka Kahlefeldt prevail at the inaugural Alveo Ironman 70.3 Davao but the race was also a celebration of human endurance
Photos by Javier Lobregat
Over 1,700 athletes from 39 countries participated at the inaugural Alveo Ironman 70.3 Davao, which marks the first time an Ironman event is held in Mindanao.
"We can't truly say that it is Ironman Philippines if we are not in Luzon, Visayas, and Mindanao," Sunrise Events founder Fred Uytengsu said. The anticipation for what was undoubtedly an athletic and cultural milestone cannot be overstated, as the three-day race was perpetually charged right from the beginning.
Roaring crowds surrounded almost every race, and the energy only doubled at the commencement of the titular event: A few minutes after sunrise saw the participating athletes gathered at Azuela Cove, and after nearly five hours, over 20 athletes emerged as esteemed finishers of the 1.9-kilometer swim, 90-kilometer bike, and 21-kilometer run competition. Here's our report of what went down in the race:
Mauricio Mendez's gradual ascent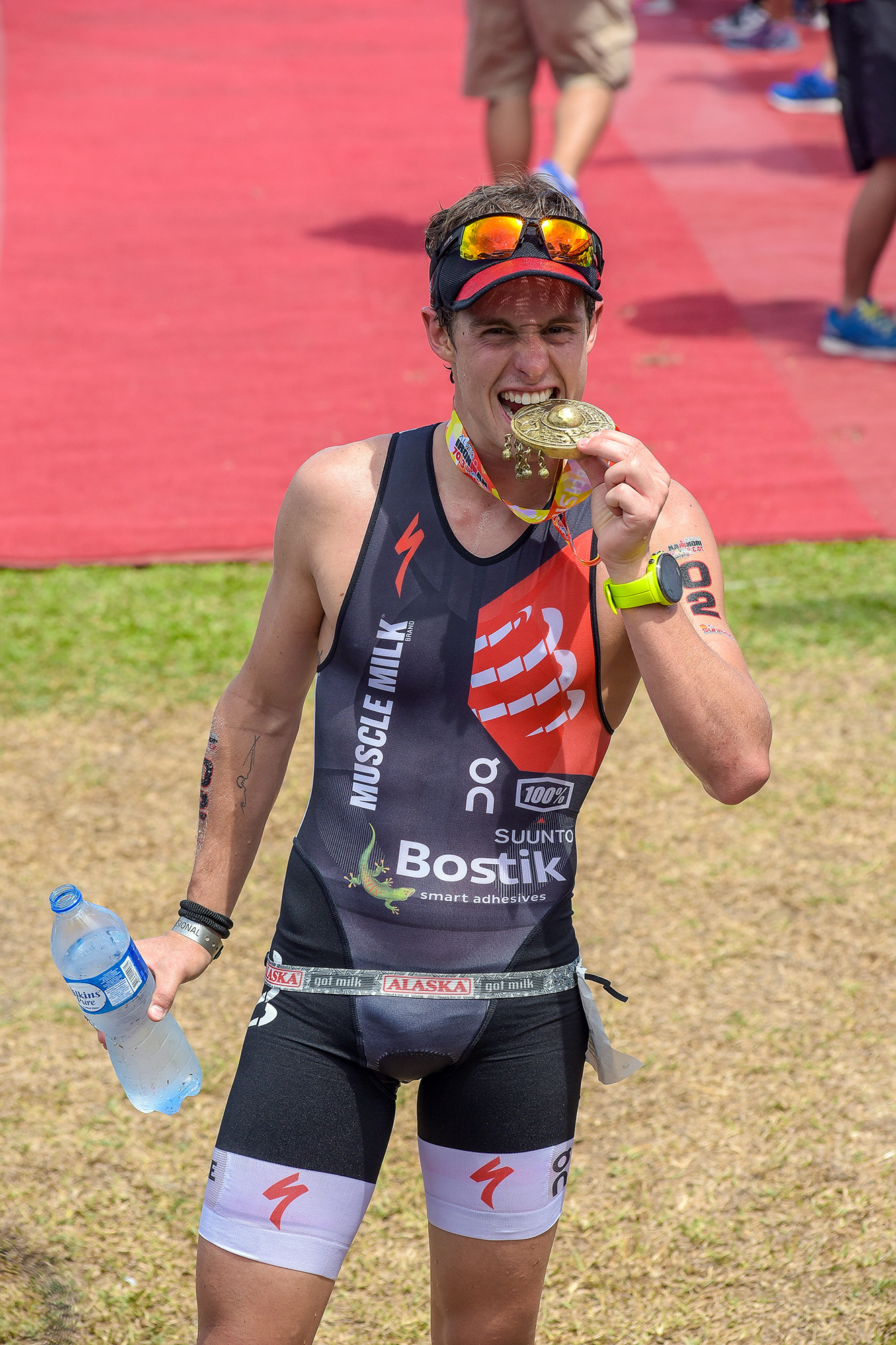 XTERRA champion Mauricio Mendez of Mexico was fifth out of the water—about seven seconds behind Australian Eric Watson, who was the first to finish the swim at just over 23 minutes. But it was South African Kyle Buckingham, a double Ironman champion, who took the lead during the bike leg.
Trailing closely behind him was last year's Ironman 70.3 Cebu champion Tim Reed. Mendez at this point was behind Reed by about two minutes. Reed then took the lead during the run leg, yet it was Mendez who emerged as the first overall finisher, with a time of 3:50:32.
The 22 year-old Mexican, who was second to Reed in last year's Cebu race, accepted the Kublai Millan-designed medal, smiled, and thanked the crowd despite extreme exhaustion. "I feel super happy and grateful to be a part of this race. The competitors, they're all super strong guys. These are people I really admire and respect," he said, adding that he'll be focusing on world championships and XTERRA this year. Tim Reed, 3:52, and Tim Van Berkel, 3:53, took second and third place, respectively.
Radka Kahlefeldt's win is an incredible feat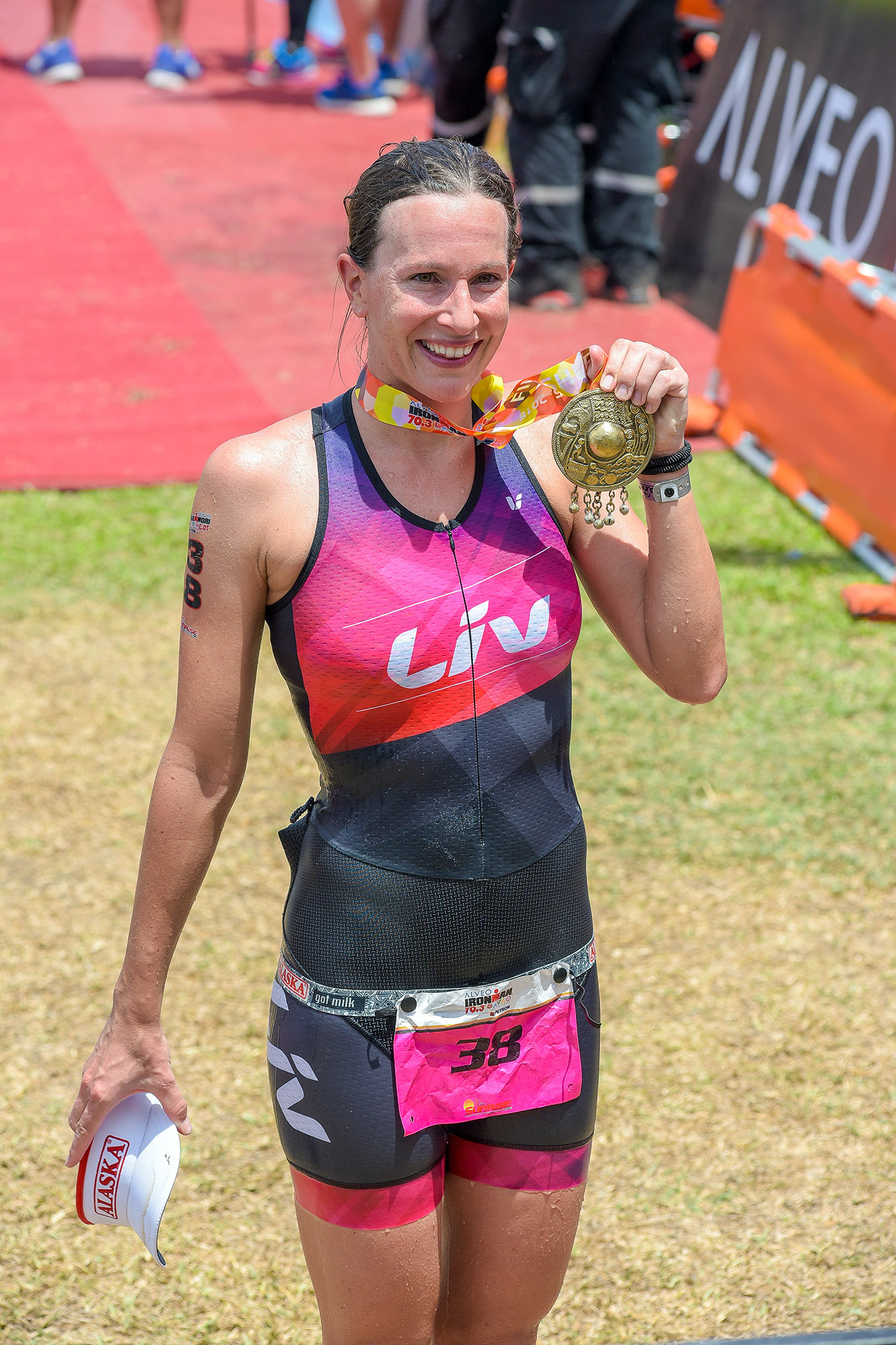 Being able to finish an Ironman 70.3 is already an amazing feat in itself; while emerging as one of the first few finishers seems almost too intimidating a goal for any triathlete. But the idea of doing those just 10 weeks after giving birth is nothing if not absolutely absurd.
Yet it happened: Czech Republic's Radka Kahlefeldt, who gave birth to daughter Ruby just over two months ago, finished the race in 4:25:38. Asked how she did it, Kahlefeldt says: "I think the biggest challenge for me was the heat, especially during the run. But the people, they were amazing, they helped… just to forget about the pain and to just keep going. There were refreshment stations everywhere, and I just stopped to get ice and water as much as I could."
Unlike Mendez who took the lead during the latter portion of the race, Kahlefeldt was consistently in the lead. Next for the new mom? "I'm going to race next month in Melbourne, and then I'll come back to Asia to do 70.3 Vietnam, and then I'm coming back here for Cebu 70.3." Japan's Naomi Washizu (4:36) and Australia's Dimity Lee Duke (4:39) took second and third place, respectively.
Asian elites made the Filipino crowd proud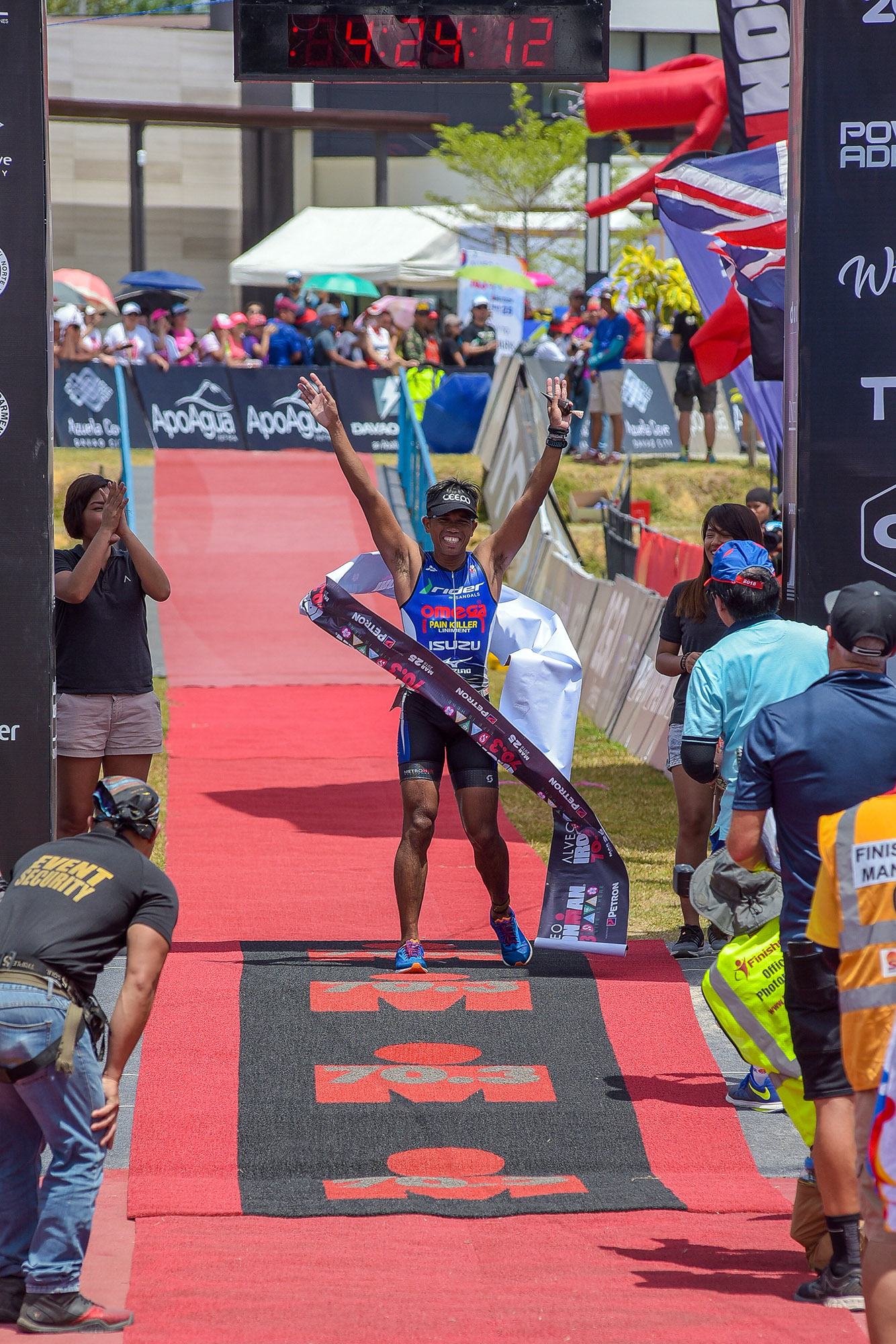 The Davao heat continued to intensify at about four hours since gunstart, so the crowd could only express amazement at the athletes' display of endurance and perhaps a bit of pride as it was at this point that Filipino athletes finally crossed the finished line. Jorry Ycong and August Benedicto were the first two finishers from the Asian Elite Male category, clocking in at 4:24 and 4:25, respectively. While Leanne Szeto of Hong Kong finished first among the females with a time of 4:52.
"Triathlon is a lifestyle"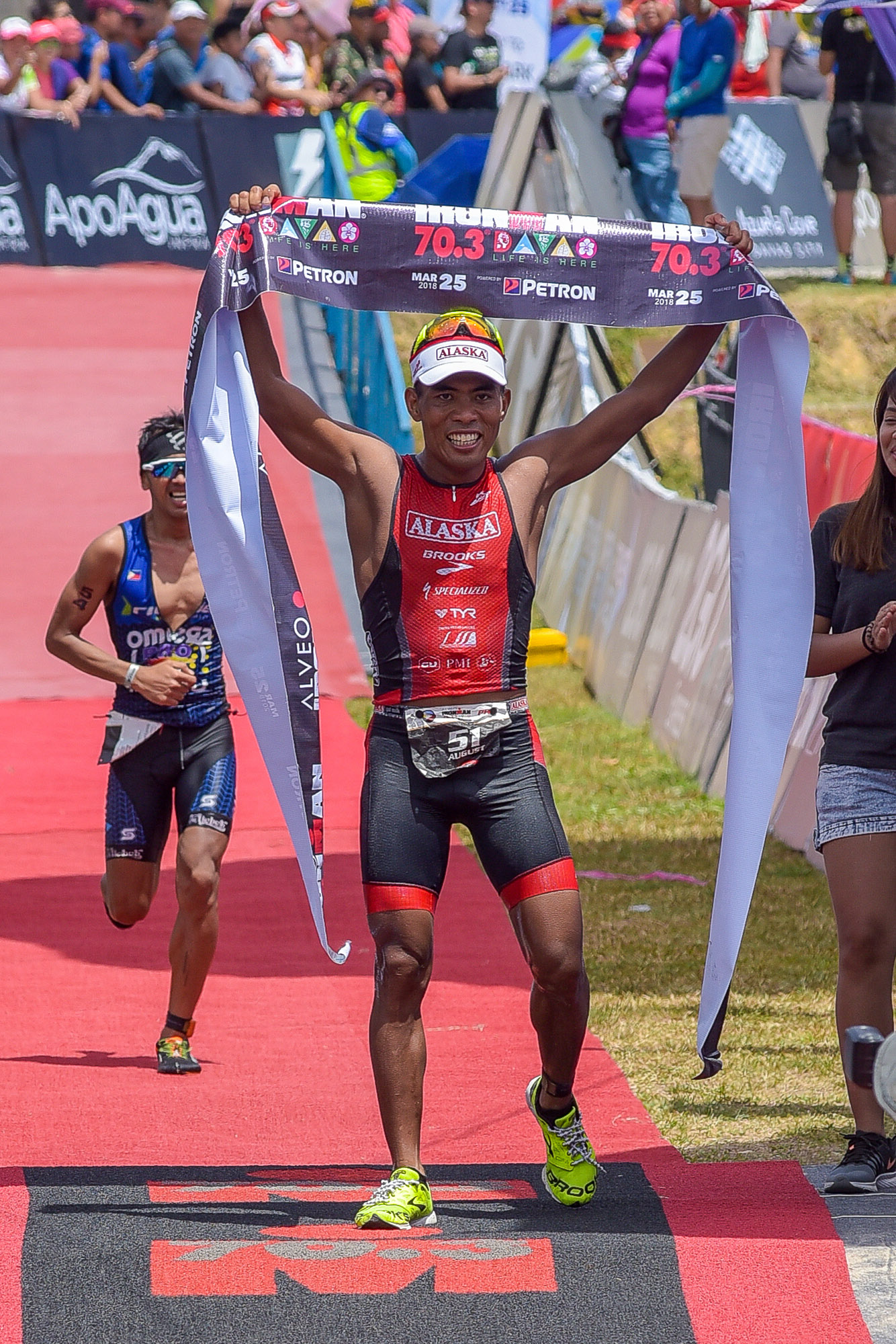 As the end of the first Mindanao Ironman 70.3 began, it felt less a competition and more a celebration. Yes, it's technically a competitive event—and an extreme one at that. Yet something has to be said about the cheers and the emotional outpour of support and amazement that met not just the top finishers but every single athlete that emerged from the finish line.
Everyone in the event celebrated the courage, sportsmanship, and almost inhuman endurance displayed by the athletes, whose passion for triathlon is undeniable. As Mendez says about the sport: "Triathlon is a lifestyle. You need to enjoy it, and you really need to live it." Kahlefeldt also shares a few simple and practical words: "Don't be afraid, and just do it. But maybe start with shorter distances, and then you can do a half Ironman."