The young Nick Baldwin, in his own words 
Photos by Javier Lobregat
Full Ironman events are one of those prime sporting spectacles that attract a lot of lasting hype.
Moments preceding race day are palpably charged, and the excitement only grows as the titular event commences. But that is to be expected. A perfect testament to the hype's longevity (and by extension, its legitimacy) are the traces of excitement that remain, even weeks after the race.
As of this point, we have not gotten over the momentous display of athleticism and the compelling narratives of victory that made the first Ironman Philippines nothing short of legendary. One of the most compelling stories we witnessed was Nick Baldwin's. Maintaining an impressive lead for the most part of the race, Baldwin was pure endurance and persistence as he finally capped off his six-year struggle towards an Ironman championship title.
Central to the athlete's story is his explicit display of affection for his native Seychelles, a small group of islands in the Indian Ocean "well known for its natural beauty and amazing beaches," and, as we have learned, his decision to turn away from the corporate world. Born in England, Baldwin grew up in both the UK and Seychelles. He had always been an athletic kid, proudly admitting that although he did not excel in a specific sport, competing proved to be the highlight of his childhood. He started competing in triathlons in 2007. "It was a short distance race in the UK, starting with a 400-meter pool swim. I remember I had to stop and hold on to the lane ropes to catch my breath, which shows the swimming didn't come naturally to me."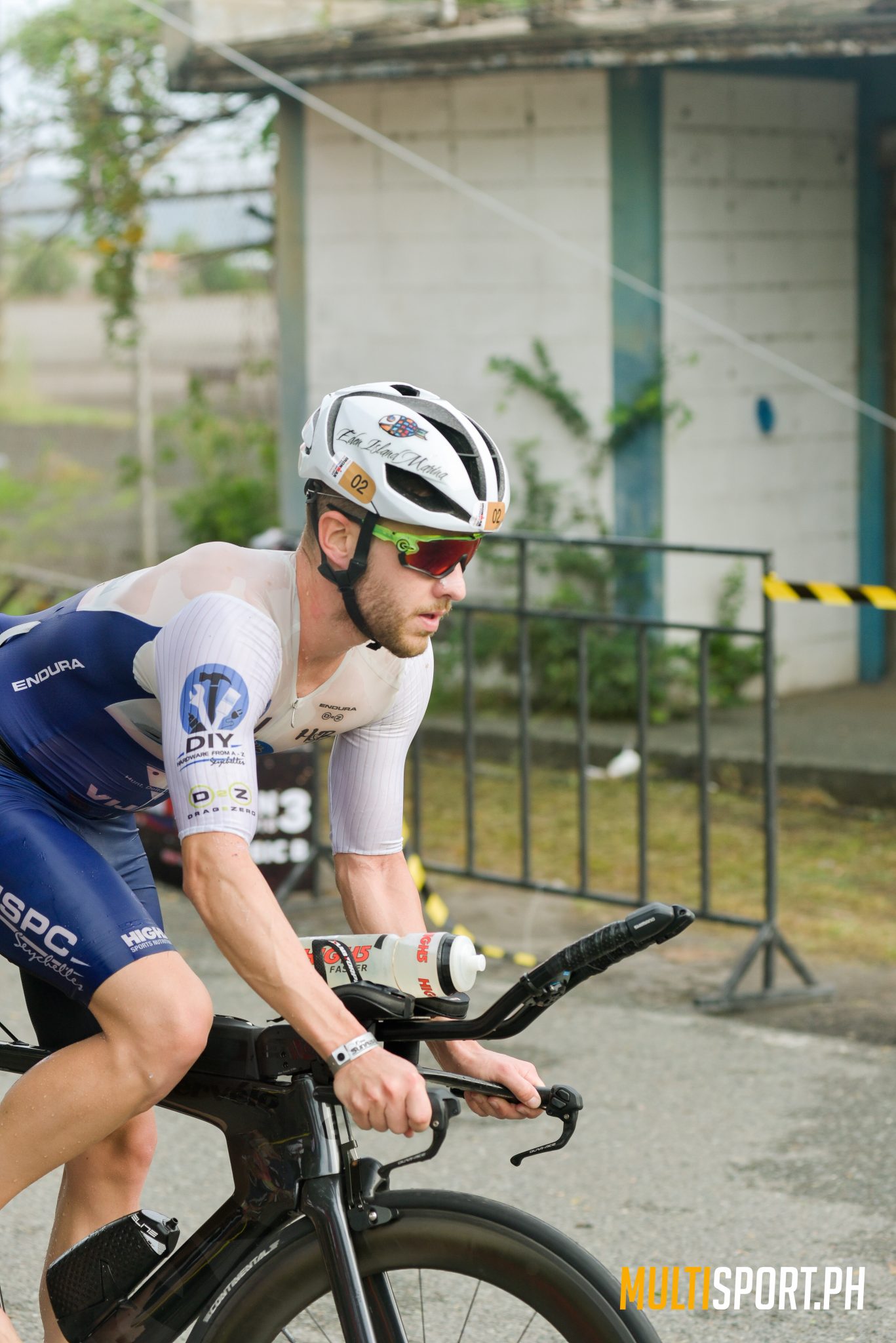 More than a decade after that momentous first race, the Ironman champion now lives in Perth, Australia with his fiancée where they run a physiotherapy and strength and conditioning business called Endurance Movement. We got a chance to ask Baldwin a few questions about his training routines, what it was like to race with Cameron Brown, and why people need to start taking notice of the underrated athletic scene in Seychelles.
What would you say are some of your best traits as a triathlete? Among running, cycling, and swimming, what would you say is your strength and weakness?
The swim has always been my weakest area, although over the last few years I've worked hard to improve it. The reason I first traveled to Perth was to train with a swim coach there, and of course I ended up meeting my fiancée and settling there, so we like to joke that it's a good job my swim wasn't very good! I usually try to balance the three sports as much as possible, although this year I changed training slightly and focused on my running, as I competed at the Seychelles Eco Friendly Marathon in February. The extra run training that I did for that race turned out to be very helpful for Ironman Philippines.
You finished a degree in business economics. Was the subject something you were interested in, or was the decision to take up economics not necessarily based on passion?
Business economics certainly wasn't a passion, but a degree that I hoped would give me opportunities after graduating. I studied French alongside it, which was an element that I enjoyed far more. During my third year, I studied at a French business school just outside of Paris, which was a great experience and the highlight of university. Student life allowed me enough time to train for triathlon and compete at events during the summer holidays, so it was definitely a good time of my life.
What made you realize that you wanted to pursue a professional career in triathlon instead of a job in the corporate world?
I remember vividly filling out job applications for positions in London, but I had absolutely no excitement about the prospect of getting any of these jobs. I felt there was a certain expectation that after graduating I'd go down the corporate path, but my passion was triathlon and deep down I wanted to pursue it further. My parents were extremely supportive and never put any pressure on me to get a "normal" job. After university, I pursued a qualification in personal training and following that, moved back to Seychelles to work part-time and train part-time.
Can you tell us about Seychelles? Specifically about the kind of relationship it has with triathlon and maybe sports in general. What are the athletic communities (if any) like in Seychelles?
It was a unique place to grow up and so different to many other parts of the world. Many locals are passionate about sport and there are plenty of competitive young athletes competing in different sports. Although the island population is small, there are still some great facilities for training, including athletics tracks and an outdoor 50-meter and 25-meter pool. I've been very fortunate to have some companies in Seychelles who have continued to support me over the years and everyone has always encouraged me throughout my career.
Let's talk about Ironman Philippines. How did you train for this triathlon? Can you run us through your specific training routine in approaching this race?
In the last two months leading into the event, the training became quite specific, increasing the amount of longer endurance swims, bikes, and runs. I had two big training days of six to eight hours, but the most important thing for me is always to be able to train consistently, so I was quite conservative with my training volume. The hardest aspect to train for was the heat and humidity, as the weather in Perth was much cooler. Many of my longer sessions were done in a semi-dehydrated state, with lots of indoor rides without any fans or cooling devices, just so I could increase my body's sweat rate. When we arrived in Subic Bay, I was surprised by just how hot it was. I've competed in many countries in Asia, but I've never raced anywhere that felt as hot as Subic Bay.
There were instances during the run leg in which Cameron Brown almost took the lead. At the time, were you aware of this? What were your strategies during the run?
I hoped and planned to run the first half a bit faster, but I struggled and felt a little low on energy. I had to focus on stopping at every aid station and getting plenty of calories and fluids in. Shortly before halfway I knew the gap was around two minutes, then a few kilometers later I was told it was less than one minute. In 23 kilometers of running I'd lost over seven minutes to Cam.
I knew I had to do something, so I tried to pick up the effort and run through the next few aid stations without slowing. Thankfully this is when the conditions started getting hotter again, which made it tougher for everyone. For the last half of the run it was extra important to keep cool at all the aid stations, as the temperature really did seem to rise.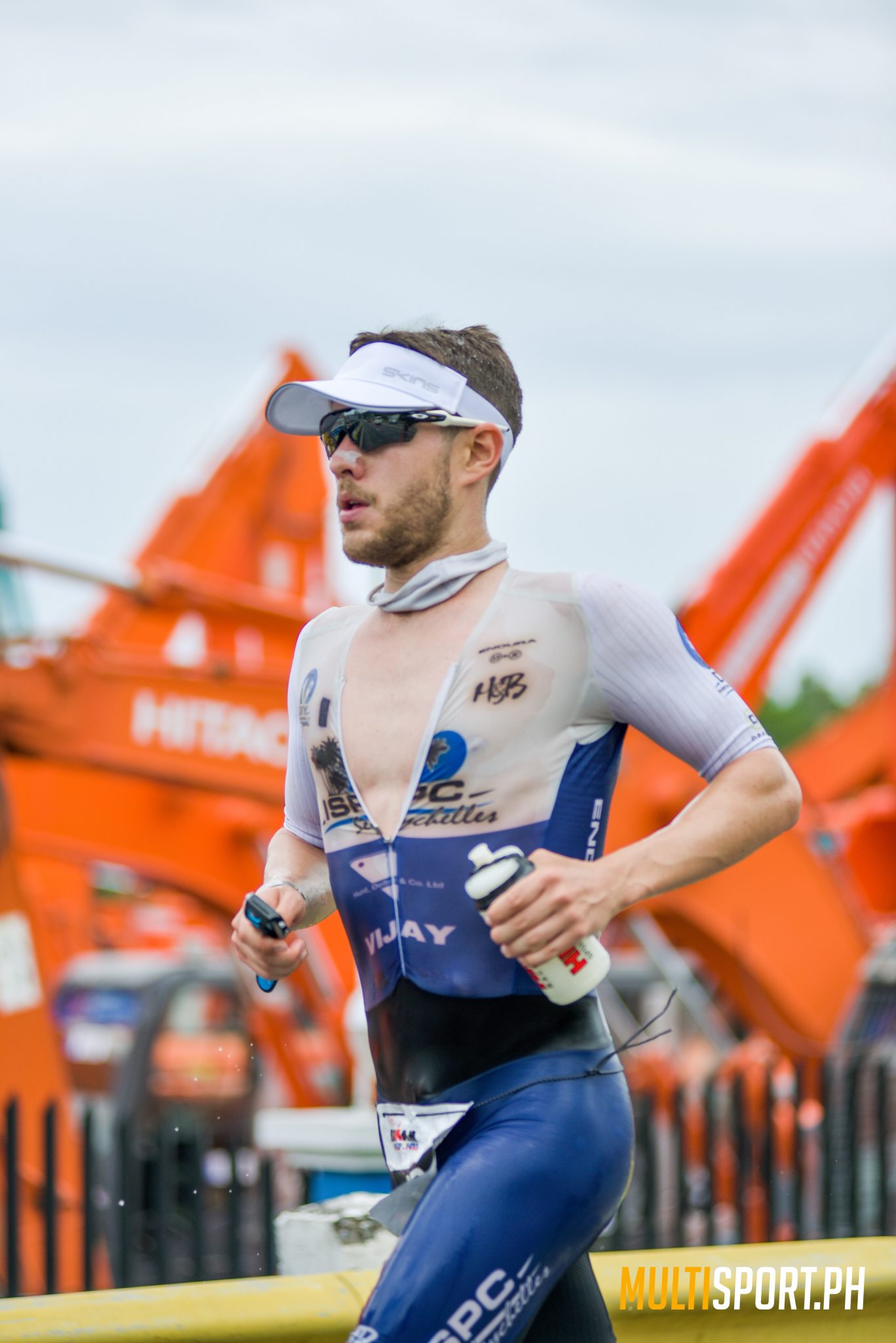 What was running through your head during the race? Were you worried or motivated?
I've raced Cam a few times before and have never beaten him, and he's still one of the best runners in Ironman. When I saw him charging hard and eating into the lead so quickly, I was definitely worried. From around 25 to 30 kilometers, I was just waiting for him to pass, but when I saw the lead was just over a minute at the 30-kilometer turnaround point, I got some extra motivation. From there I ran with more confidence and just gave it everything I had.
What were specific challenges you had to overcome during the race? How did you overcome them?
Thankfully the swim and bike went by without too many challenges. The first difficulty during the race was starting the run and feeling a little low on energy. There were a few times during the first half when I thought I'd have to stop and walk, but I knew that my body needed more calories. Sometimes in the middle of a race it's hard to think rationally, but it's important to try and be aware of how you're feeling and what your body needs.
You said that you've been working hard towards an Ironman title for many years now. Now that you've finally got one, what are your next goals?
For now I'm going to enjoy this result, as it's something I've aspired to achieve for so long. This was my first time racing in the Philippines and I had an amazing experience. It was so great to see so many locals competing in and Sunrise Events and the event sponsors did a fantastic job for an inaugural race. I'd love to come back to the Philippines and race again.
If you weren't a professional triathlete, what would you be? Do you have any hobbies or interests you think you might have pursued professionally had you not become a triathlete?
Had I not pursued professional triathlon, I would have searched for a job in the sporting field. Whether it be in media, for a professional club or for a sports manufacturer, I would have wanted to be involved in sport in some way. Now that we have our business, it's great being able to work closely with athletes and help others on their path to achieving their goals.
Can you give some advice to aspiring triathletes?
I'd certainly encourage joining a local triathlon club or community, as it's a great way to meet others with the same interest who you can train with and learn from. Training is always far more enjoyable if you can do it with others. Staying injury-free is key for all triathletes. Two things I do to combat this are heavy strength training and following a progressive training schedule. Ensure that you don't do too much training too soon, and that training intensity and volume follows a steady progression. The nature of sport at any level is that there will inevitably be disappointments, but being persistent and always focusing on the end goal will hopefully lead to those goals eventually becoming a reality.