If you count calories the right way, it may help you become more mindful and create an even better relationship with food
Photos by Polina Tankilevitch/Pexels
A quick search online will show you a variety of opinions from fitness enthusiasts and advocates regarding counting calories for weight loss. One side says it's the best way to shed extra pounds in today's age of fad diets and 'lose-weight-quick' programs. Others advise against its supposedly unsustainability.
With these differing sides making strong and valid arguments, which should you pay attention to? And should you even consider counting calories?
The basics of calorie counting
In simple terms, this method involves reducing the calories you consume to create a deficit. You first determine your daily weight-maintenance calories by multiplying your current weight by 15, the approximate number of calories per pound. To lose weight, your food intake in a day must be about 500 to 1,000 calories lower than the amount you need to maintain your current weight, according to Harvard Health Publishing.
Experts advise not going below 1,200 calories for women and 1,500 calories for men in a day unless directed by a professional. A one- to two-pound weight loss in a week is a safe and healthy number to target.
Is it for everyone?
While calorie counting is valid and used as a basis for many programs, there's more to it than just balancing the calories you consume and burn every day. Calories are still important and minding the type and amount you put in your body matters in trying to shed extra pounds.
But there is a misconception that some people are just counting calories to lose weight and obsessing over numbers. The truth is, there are other ways of creating a calorie deficit that you can do to aid your diet.
For Timothy Ting of TimNutrition Clinic and Consultancy, an individual's personality is a major factor in determining whether this particular method is the best course to take. "Ideally, the best candidates for tracking are people who are systematic or have set routines." He stresses that you should have a good, healthy relationship with food before giving it a try.
If you're someone who isn't very skilled with computing and gets overwhelmed with numbers and data, then calorie counting may not be the way to go.
Doing calorie counting the right way
Before you proceed with this method, consult a certified nutritionist to determine whether it's the best path for you to take in your journey. Doing calorie counting without the right information and guidance of a professional can lead to relapses and you straying further from your goals. In extreme cases, it can even cause eating disorders.
According to Ting, you should "track often, track accurately, track honestly, and track wisely." This means being specific and detail-oriented, especially during the first few months. Record every piece of food and drink that you eat in a day—every sip, bite, and nibble is important. Even the condiments or sauces you dip your food in must be noted down as well. Each portion matters, no matter how small or minuscule it may seem.
The first few months are meant to educate and create awareness of the food and meals you consume and the calorie equivalents of each. It helps you become more mindful, letting you create an even better relationship with food.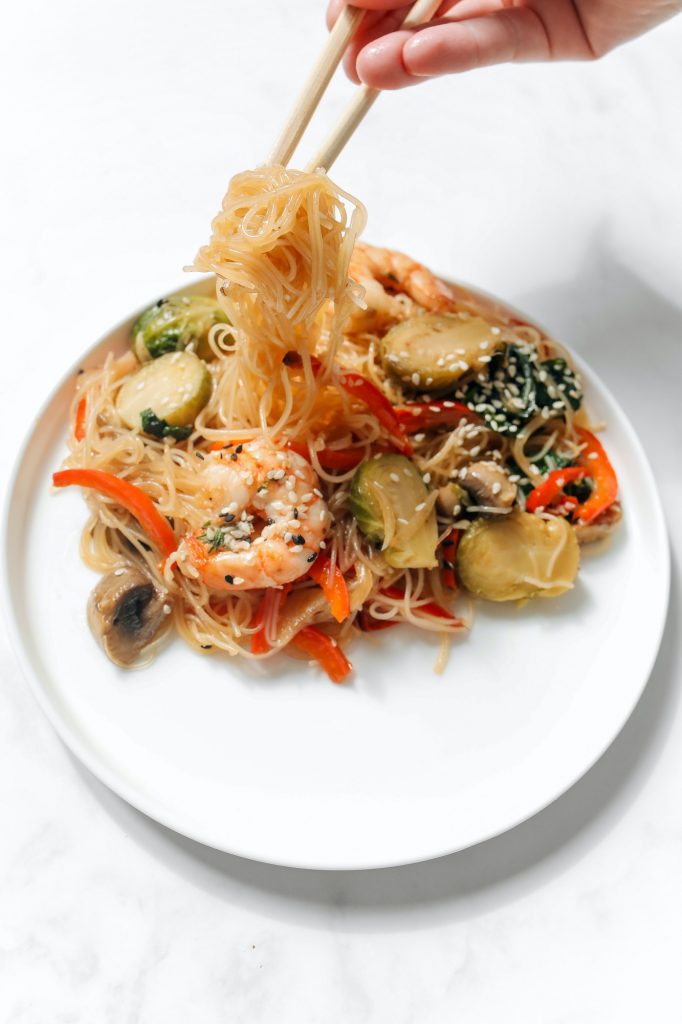 You can use a journal to jot down your food intake or take advantage of apps like MyFitnessPal and LoseIt. These calorie counting apps have an extensive database of information that's accurate and has been verified, including the corresponding calories of popular food items. You can encode the goals you and your nutritionist have set and get support from a community that will motivate and support you along the way.
Once you're equipped with the information and have enough practice with tracking, you will eventually be able to eyeball how much low-calorie food you can eat and estimate the portion size for medium-calorie food. However, Ting stresses that counting calories for food such as fat and pastries should still be done strictly and accurately.
Start with the right mindset
Before embarking on your journey to getting healthier, you must have the right attitude and mindset. Take a good look at your lifestyle and your relationship with food, and see what changes you can do.
There's no need to take extreme measures as drastic, abrupt changes lead to more resistance. You'll keep going back to square one instead of moving forward towards your goals, even if it's slow. You can take it one step at a time using your common sense and being mindful of what you're eating.
If you notice that you're consuming a lot of unhealthy items like junk food, highly-processed food or alcohol, then you can begin cutting back or eliminating one food item at a time. You'll feel the difference if you start implementing these small changes, even before you start strictly tracking your calories.
Additionally, avoid being sedentary for long periods and find activities to get you moving around during the day. It's best to try out different exercise routines and see which one is sustainable for your lifestyle to help prevent muscle loss, too.
When it comes to weight loss methods, for Ting, you should, "Pick one that best fits the lifestyle you're living or the situation you're in."
TimNutrition Clinic and Consultancy offers professional nutrition coaching guiding you on what, when, and how to eat based on your lifestyle. Visit their website or follow Tim on Instagram.