Amid the mixed reactions the 2019 SEA Games logo has been getting, this artist took it upon himself to update the simplistic version
By Eric Nicole Salta
Photographer and graphic designer Tristan Tamayo is no stranger to sports. He is, after all, a master of his craft, working as a sports photographer and graphic designer for Inquirer.net.
But aside from his regular stints courtside and outdoors, Tamayo has made a career out of reimagining reality. On his Instagram, which has garnered over 5,500 followers, a dystopian, futuristic, and Blade Runner-esque vibe runs deep. From Tokyo to Hong Kong and even here in his home city of Manila, Tamayo meanders through the urban landscape and then comes out swinging in spectacular, post-apocalyptic fashion.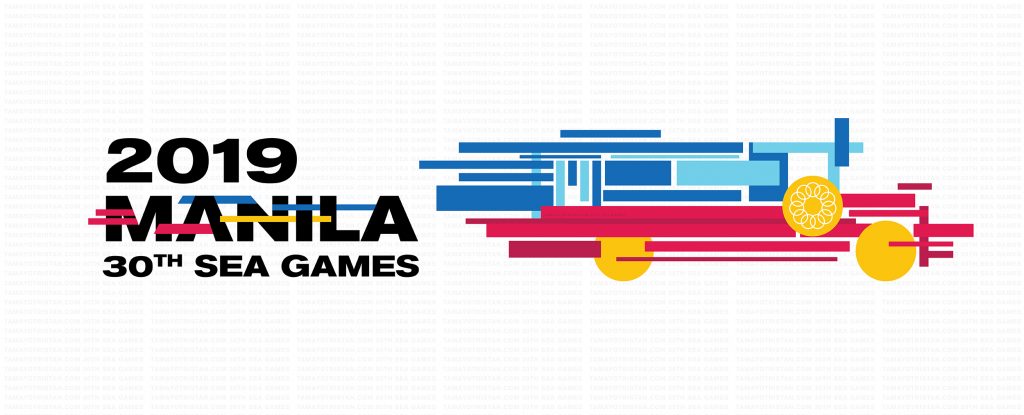 https://www.facebook.com/SEAGamesPH/photos/a.471255353243939/662912177411588/?type=3&theater
So when he first saw the recently revealed 2019 SEA Games logo, he knew he just had to give it his personal twist. Though far from the neon-lit, fever pitch of his Instagram aesthetics, his recreation is equally regal. "I was kinda hoping this year would be special since we have a lot of great designers here. I also think the logo doesn't feel like our own or doesn't connect with our culture and heritage."
While waiting for traffic to subside, he started doodling. Tamayo used the jeepney as the base, which he says alludes to our need to "keep moving forward" while splashing it with the colors of the Philippine flag. It's dynamic, uncomplicated, and direct—a well thought out design that's simple but achieves a lot. 
"It was supposed to be funny," he says, "but when I was actually doing it I really had fun so in a way I took it seriously. I thought the jeep is and always has been the "element" to represent the Filipino brand. I also thought of the long road each athlete has to take to represent the country and eventually to host SEA Games again after a decade. So that's how I came up with the design."
What do you think? Check out more of his work here
https://www.instagram.com/p/BlxmRXOFDzT/?hl=en&taken-by=tamayotristan
https://www.instagram.com/p/BlS5dMbFovG/?hl=en&taken-by=tamayotristan
https://www.instagram.com/p/BlIdNUblrVI/?hl=en&taken-by=tamayotristan
https://www.instagram.com/p/BjmxPmvl_QT/?hl=en&taken-by=tamayotristan
https://www.instagram.com/p/Bjr5YJFFgMZ/?hl=en&taken-by=tamayotristan
https://www.instagram.com/p/BfnbPR5geiA/?hl=en&taken-by=tamayotristan