Adidas' PureBoost Go cracked the code on how to run in cities and it was on full display during a fun city-chase challenge
After introducing a limited-release black and white colorway in July, Adidas now presents PureBoost Go, a silhouette created especially for the street runner. Designed for changing directions, the highly adaptive shoe offers a running experience that's both thrilling and accessible for all.
The PureBoost Go features a brand-new expanded landing zone—a wider forefoot platform for increased stability during multi-directional movements. A deconstructed circular knit upper, crafted from breathable fabric, improves flexibility and freedom of movement with each step. The full-length midsole called Boost, which is an Adidas technology, offers runners endless energy return.
Captain of Adidas Runners New York City Kwasi Kessie says: "For me, there's nothing more thrilling than running the streets through my city. It's exciting because it's raw and unpredictable and discovering the city in this way is totally unique."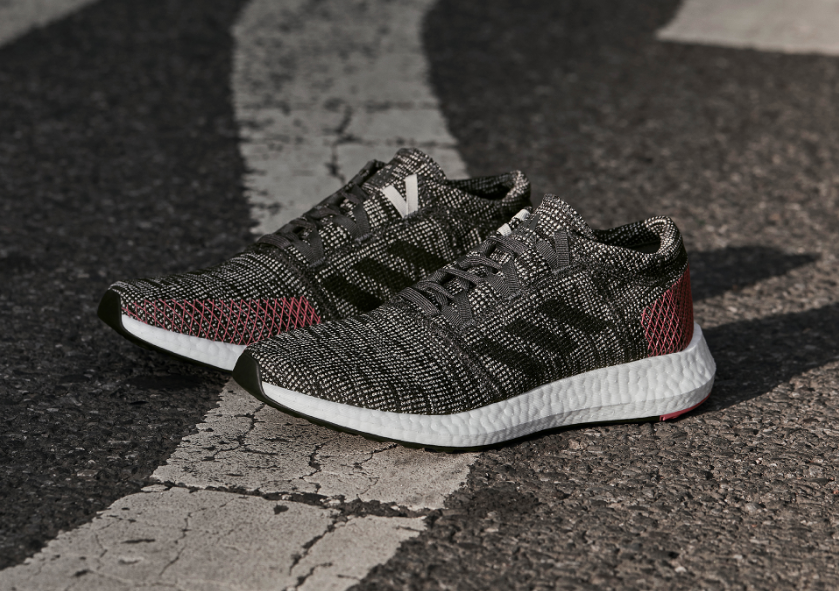 City chase challenge
On Sept. 10, Adidas hosted an exciting chase challenge in Bonifacio Global City where Adidas Runners Manila, a group of friendly and enthusiastic runners, and guests from the media including Mulisport.ph editor Eric Nicole Salta took the PureBoost Go for a spin around the urban jungle. Here's his take:
"While I've never owned a running-specific Adidas shoe, I thought participating in the little challenge would be a great way to measure the new PureBoost drop that has been receiving glowing feedback from the other pairs I've tested. Granted, I'm not a long-distance runner and it's been a while since I actually ran on the hard pavement, but what Adidas laid out for us captures the spirit behind the PureBoost Go's intentions. The press release indicates that the city-inspired runner is built specifically to make changing directions smoother, and it wasn't a surprise after navigating the obstacle course (let's call it that) interspersed across various parks and points in BGC where you are forced to redirect your momentum, stop and stare at traffic, and weave in and out of the crowds to complete the fitness challenges at each station."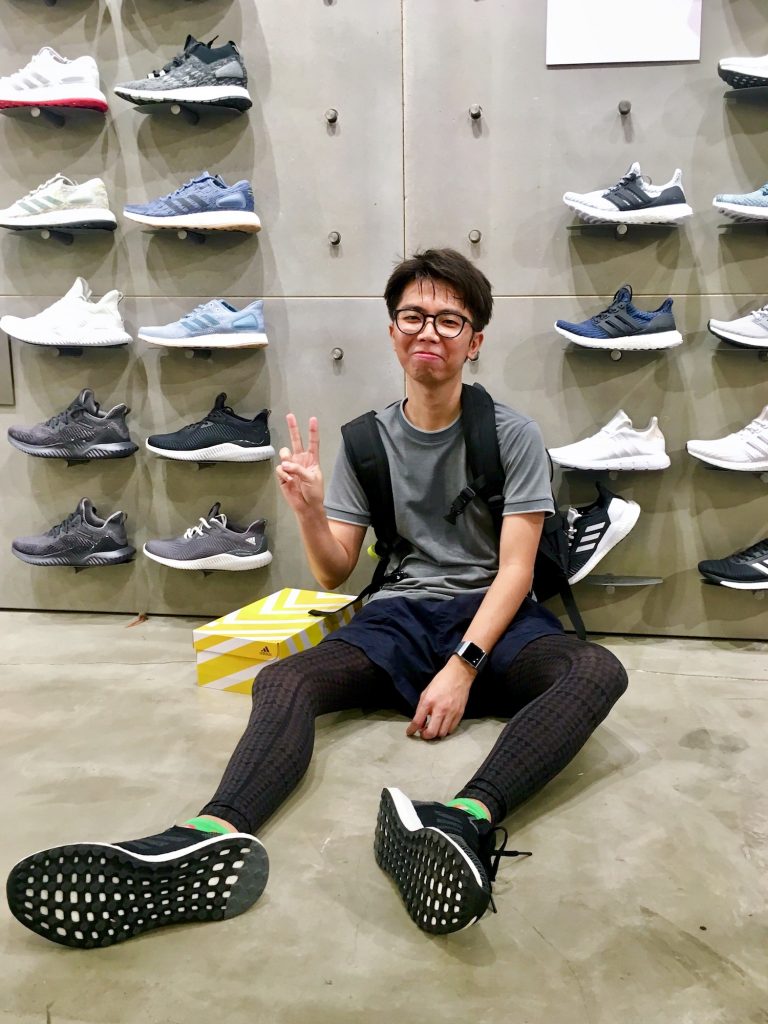 "As a new user of the PureBoost line, I was happily surprised at how comfortable the pair was. The first thing I noticed after putting them on though was how much closer to the ground my feet felt. It was a different feeling altogether versus some of the other brands I've tried. Not that it's a bad thing, just that the PureBoost Go's cushioning I would say offered a more authentic strike and stride when I ran from Two Parkade to Track 30th, Terra 28th, the Greenway Park, Burgos Circle, and Bonifacio High Street Central. While the knit upper felt a little thinner than expected, it allowed in enough air to keep my feet well-ventilated. The sock-like feel was a plus. Incredibly comfortable even after long use. If anything, the toebox was wider and roomier even if I got the correct size. It may seem like sizes run bigger. So that's something to consider."
"While I admit that I was originally not a fan of soles that fan out past the outer edges of the shoe, there's no denying how purposefully built the sole was in providing beautiful support. Since the shoe was made specifically for running in the city, making quick lateral movements, and navigating sharp turns (and sure maybe some acrobatics but that's just me), the improved sole means each foot strike was stable. You land on a much bigger sole, which in turn gives more stability and support. Remember when I said it's been awhile since I last ran? Most of my nerves were dispelled after running the first few meters. I knew that I would get the support and comfort I needed."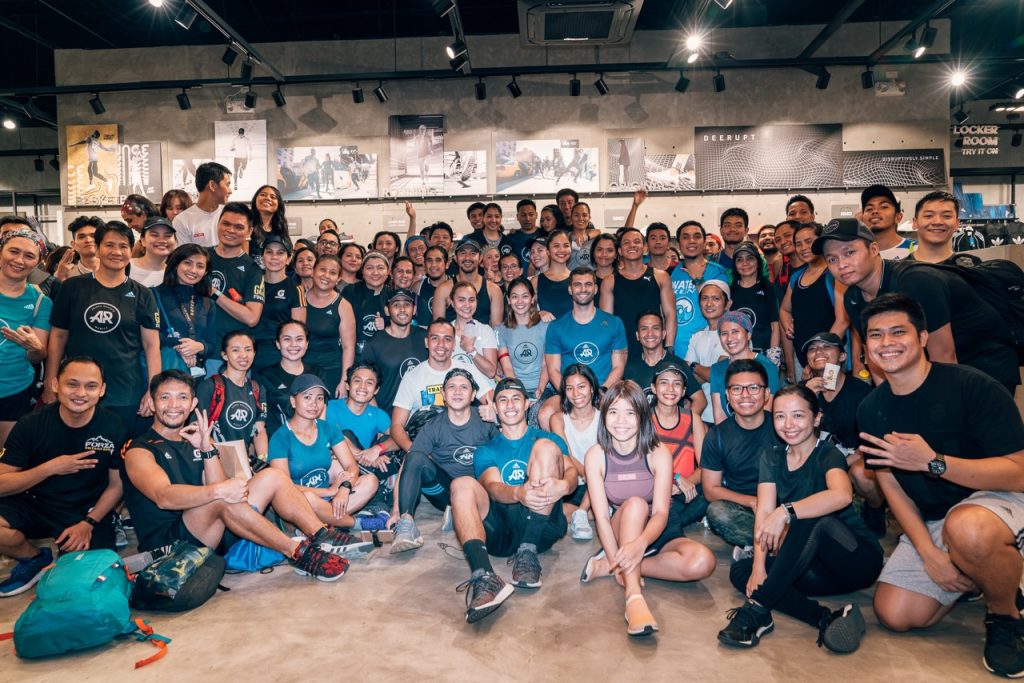 "Overall, it was an enjoyable experience trying to run with the pack of Adidas Runners Manila. There were definitely moments when I felt how out of shape I was but the team I was part of (Yellow!) made sure that I didn't get left behind. Or if I did, they made sure to stay with me as well. Both the PureBoost Go and the Adidas Runners Manila club were reminders of the city challenge's revelation—that responsiveness, support, and an energetic experience ultimately make up for lost time on the road."
"PS, the morning after, I decided to power through our Spartan workout class wearing the PureBoost Go. That's what new shoes do to me: an extra boost of confidence."