Kai Sotto, the 16-year-old Ateneo Blue Eaglets center, has already imposed his dominance in the paint. But is he truly on the verge of becoming a do-it-all big man?
Photo by Tristan Tamayo
By this time, you may already be familiar with the term "unicorn" being bandied around in basketball.
But if you've never heard of it, let me save you a click. A unicorn is a player who has the athletic frame to play either center or wing but also has the technical skills of a guard. Basically, these are lanky 6'8"-and-above players who can operate inside, handle the ball smoothly, set up their teammates, protect the rim, space the floor, and score from anywhere.
They are rare, and I'm pretty sure everybody's aware that we are currently breeding one in Kai Sotto—the thrilling present and the brilliant future of Philippine basketball. As the 7'2" center (who wants to play wing by the way) continues to turn heads even from overseas, what are the chances of Sotto becoming a real unicorn?
Cut to the chase, there is a huge chance for the kid to follow in the footsteps of Kristaps Porzingis, Giannis Antetokounmpo, or even Anthony Davis and Kevin Durant. But obviously, it is a tough road ahead. Nothing comes easy and there's still a lot of work to be done for him to evolve into that kind of player. Which is why accepting offers from European teams or playing in the US is the easiest trajectory for Sotto to be tagged—and trained—as a legitimate unicorn. For now, let's have a quick rundown of what's in his arsenal and what he needs to work on.
Think of Sotto as an incomplete project who has yet to reach his final form. His skill set near the basket is off the charts. He is easily the most dominant high school player in the country. Versus China in the FIBA U16 Asian Championship 2018, Sotto pulled off a Hakeem Olajuwon post-play, spinning his way to the basket and faking the shot to send his defender flying for an easy two: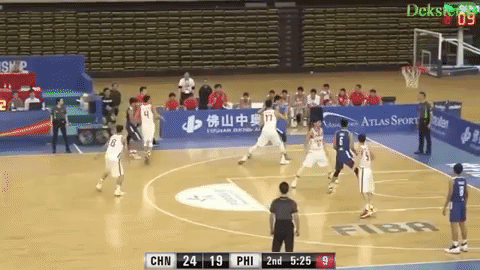 In the same game, Sotto found himself defending a player posting up on him. All he had to do was keep both of his lengthy arms in the air for the easy block
What about his ability to shoot from a distance? Can he? Yes, he can shoot lights out. Sotto is equipped with the most important mechanics of a reliable shooter. He's got a nice touch and a smooth release unlike most centers. But he is yet to be a complete threat from the three-point area owing to a lack of consistency and accuracy. Sometimes, Sotto tends to shoot the ball with too much force on release.
It has something to do with his size and strength, but it is a manageable thing. Once he adjusts and becomes consistent and accurate from his pull-up J's or even threes, defense will surely collapse every time he sets a pick from the top of the key. As a defender, would you let him take a jumper or let a smaller player guard him? A shooting big man is a mismatch nightmare.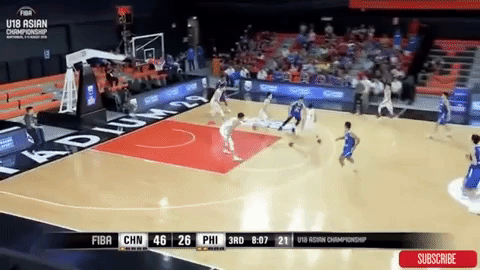 On Monday, a Twitter video of Sotto playing in the Jesuit Athletic Meet 2018 in Cebu went viral after he was seen bringing down the ball on the floor while muscling his way to the basket with his long strides. Porzingis would be very proud.
Sotto has a knack for ball-handling but we rarely see him put the ball on the floor and dance in front of a defender in his games. Sometimes he tends to dribble too high, which makes it easy for stronger and quicker defenders with great lateral movement to exploit this weakness. Moreover, Sotto still doesn't exhibit the speed to shift directions when attacking.
Ultimately, people see his thin frame as his biggest weakness. He has the length but not the heft of a Durant, Antetokounmpo, or Davis. It's unfair for people to see Sotto as a player who'll be limited by his body though. He is only 16 after all. He will grow into his own and though he isn't currently where many wants him to be right now, at least physically, the offers from overseas could fire up an evolution.
Who knows, five years from now we could be watching Kai Sotto smiling beside the NBA commissioner, wearing some NBA team's cap after hearing his name get called on draft night.