Ateneo senior Anton Asistio leaves the sport he loves dearly knowing he gave it all until the very end
Photos by Javier Lobregat
"A-sis-tio! A-sis-tio! A-sis-tio!"
It was surreal. And it was something new.
In his four years of playing for the Ateneo de Manila University Blue Eagles, Anton Asistio never knew the feeling of hearing his name being shouted at in chorus by a massive crowd. Until last Wednesday after the Blue Eagles went on to win their second straight UAAP title.
Being the lone graduating player in the roster, the sea of blue knew what they had to do. Asistio's name resonated from the crowd. It was a moment that every player dreamed of, and he was living it.
Asistio's tenure with Ateneo had been marked by feverish highs and dispiriting lows. He never ran the show nor did he receive the ball at the most crucial moments of a game. There were no great expectations expected of him. Nevertheless, he always had that same goal in his mind: play the game and help his team win. No more, no less.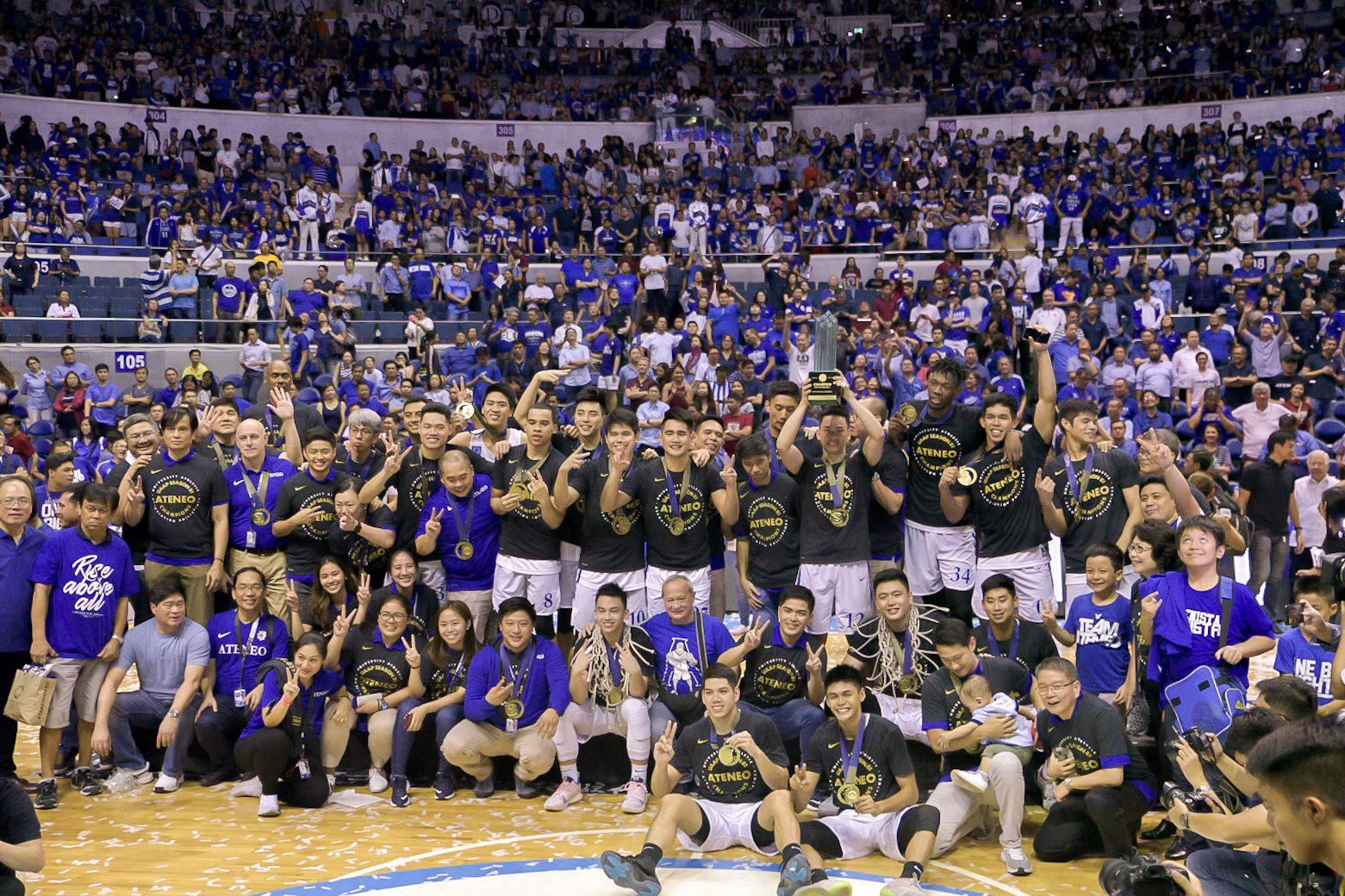 But it wasn't the case when he joined the lineup three seasons ago. In his first two years with the team, the 5'8" guard saw little playing time as he became a regular benchwarmer. He was so nailed onto the bench that he only scored six points in his first two seasons combined.
Given his relative lack of size and underdeveloped ball-handling skills, doubt swirled around his young career. "When I was in first year and second year, I made it to the lineup. That was my dream ever since I was a kid pero it wasn't how I saw myself because I wasn't really playing," Asistio says.
Things got a little more shaky in his third year when his former coach and now UP mentor Bo Perasol turned him over to Team B. It was depressing, but who else was going to believe in him except himself? So Asistio fine-tuned his game and worked hard to prove his place with the big eagles.
"Instead of seeing it as a downgrade, I looked at it as an opportunity to get better kasi the fact that they sent me down means na may kulang pa ako as a player," he says.
During those times, Asistio played with a chip on his shoulder. He wasn't trying to prove anything to anyone, except to himself that he belongs in the upper echelons of the game. Which is why when coach Tab Baldwin took over the reins in his senior year, he never felt discouraged after his bleak assessments. It only made him work harder.
"The coaching staff were encouraging me, 'Come on, Anton is a great shooter, he's a great competitor, he's not going to back down.' And I'm like, 'He's too short, he's too weak, he's too slow, and he can't handle the ball.' And this is all true, and he knows it. And so at least I had to give him a fair shot and tell him those things," Baldwin says.
Used to being called out for his shortcomings, Asistio used it as motivation instead to elevate his game and climb his way back up the Ateneo roster. Up there, along with Thirdy Ravena, Matt Nieto, and Isaac Go.
"Dati pa sinasabi sa akin 'yun, before pa ako pumasok ng college, sinasabi na sa akin 'yun. So what I did was, if it's true, I should do something about it… I just worked on getting better," Asistio admits.
And that short, weak, and slow floor general wasn't all word. He really did put in the work to make an impact on Baldwin's system, offensively and defensively.
During the eliminations round, Asistio shot 45.2 percent from beyond the arc while averaging 7.6 points per outing—a complete career turnaround for someone who was once thought to be liability.
"What did we end up with? We ended up with a guy who got in the weight room, changed his body, changed his mentality, continued to be a great shooter, became very dependable handling the ball, and is one of our more dependable defensive players," Baldwin says.
Now, from being considered by many as a handicap, Asistio will close out his college career as a champion.
"I would endorse this guy, I would back him in any endeavor because I believe in him so much. He's a great kid, he's a great young man, and he's going to do great things in life. We're very blessed to have him in our program."
Asistio made it through the difficult seasons. Yet he eventually made it to the top. After all, everyone needs someone who will believe in their abilities. And Asistio found one within him.